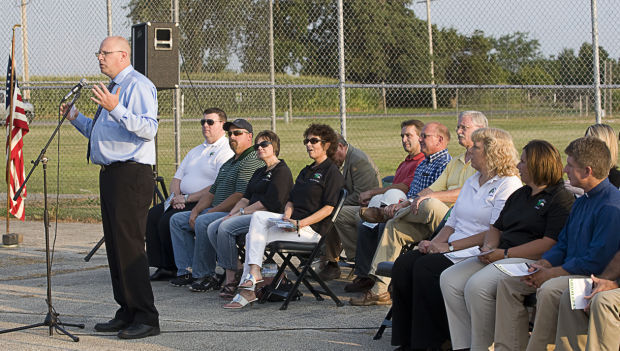 DECATUR — The former superintendent accused of stealing $250,000 from Meridian Community Unit School District may have taken more than $75,000 from the Bement School District using the same fake construction company, records show. 
Dan Brue resigned as Meridian superintendent in July, apologizing in a letter for "putting the district in a poor light." An FBI warrant obtained earlier this week by the Herald & Review shows that the agency is investigating allegations that Brue used a fake company, Ideal Consulting and Construction Company, to embezzle funds. 
Bement Superintendent Sheila Greenwood previously told the Herald & Review that she had turned information over to law enforcement. She declined to comment on the nature of that information. 
Brue has not been charged with a crime. Recent attempts to reach him for comment have been unsuccessful. He declined to comment in July when contacted by the Herald & Review after initial allegations of financial wrongdoing had come to light. 
Court records show that a search and seizure warrant for his Apple iPhone X was issued on Oct. 18 by U.S. Magistrate Judge Eric Long in Urbana. The warrant sought information stored on the phone, including bank records, information on Ideal Consulting and Construction Company and any communication regarding the alleged embezzlement, as well as evidence of who owned or used the device.
In the application for the search warrant, the FBI wrote that Meridian district auditors had found invoices from the company they said Brue created. They said Brue admitted to using the invoices to deposit money into a bank account in his name, using a mobile banking app on his phone.