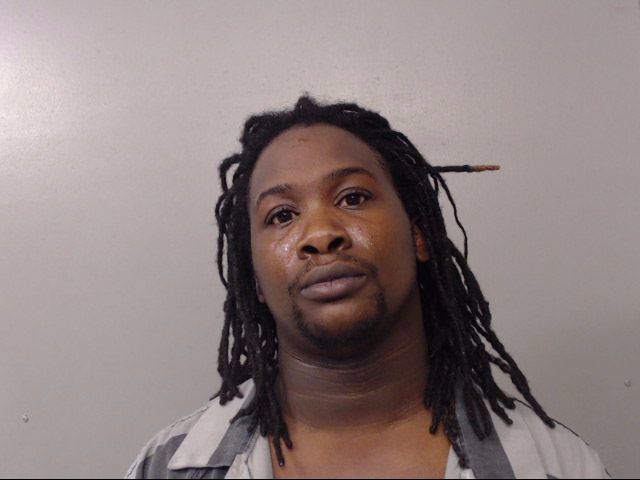 DECATUR — A 29-year-old man arrested Thursday had threatened to kill a man and his two children over a debt owed, and later appeared at the school that one of the children attends, Macon County Sheriff's deputies said. 
Holloway faces preliminary charges of harassment by phone with a threat to kill and making a terroristic threat, which are subject to review by the Macon County State's Attorney's Office. 
A signed affidavit said deputies were called to Forsyth's Quality Inn & Suites, 134 E. Barnett Avenue, at 12:07 p.m. Thursday.
A 41-year-old man told deputies that Holloway called him and threatened to kill him if he didn't pay Holloway $460 for cocaine. When the man refused to pay, the affidavit said, Holloway said that he would kill the man's children.
Holloway later texted the man a picture of Durfee's playground, and then texted "keep on playing watch how bad it get," the affidavit said. Both Durfee and MacArthur were placed on lockdown as a result of the threat.
A school district spokeswoman previously said the lockdown measures require that students not be allowed outdoors, students in the hallways are limited and generally there is no traffic in or out of the building.
The affidavit said Holloway also texted the man demanding the money and asked "Do you want to lose your job and your life (?)."
Sheriff's Lt. Jamie Belcher said in a news release that sheriff's deputies and Decatur police officers searched for Holloway and later found him in the 1200 block of South Hilton Street at about 2:30 p.m. The lockdown on Durfee and MacArthur was lifted after the arrest, Belcher said. 
The affidavit said Holloway acknowledged calling and texting threats to the man over the money, but denied saying that he would kill him or his children at the school. He also admitted to being at Durfee on Thursday afternoon and texting the man a picture of children playing on the school's playground. 
Holloway is scheduled to appear in court for arraignment on Sept. 18. 
---
Contact Jaylyn Cook at (217) 421-7980. Follow him on Twitter: @jaylyn_HR