DECATUR — First things first: Howard Buffett isn't going away.
"Everybody thinks I'm just going to walk out on Dec. 1 and just disappear," Buffett said, "and that's not true."
To someone unfamiliar with Buffett, whose unlikely 14-month tenure as Macon County sheriff came to a close Friday, it might be difficult to understand why the wealthy philanthropist, author, photographer and farmer wouldn't move on to some new adventure or tend to one of his numerous global projects, from border security to ending world hunger. But those people don't know Howard Buffett — or what led to this point, way back to growing up in Nebraska and learning about giving back. 
"He cares about Decatur," his billionaire father and Berkshire Hathaway founder, Warren Buffett, told the Herald & Review last week from Omaha.
The third-richest person on the planet said his son is gifted with a strong work ethic and unending desire to give back. 
GALLERY: Former Macon County Sheriff Howard Buffett
November 2018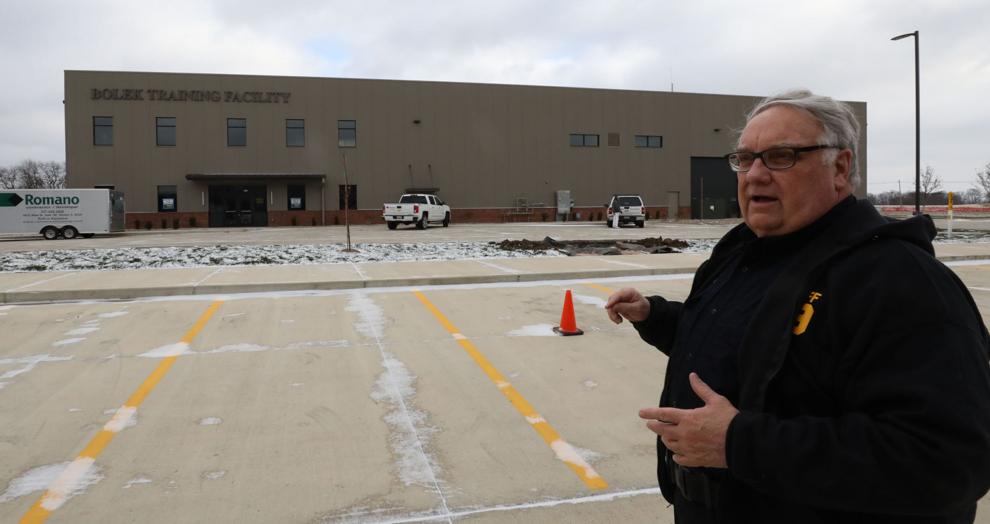 November 2018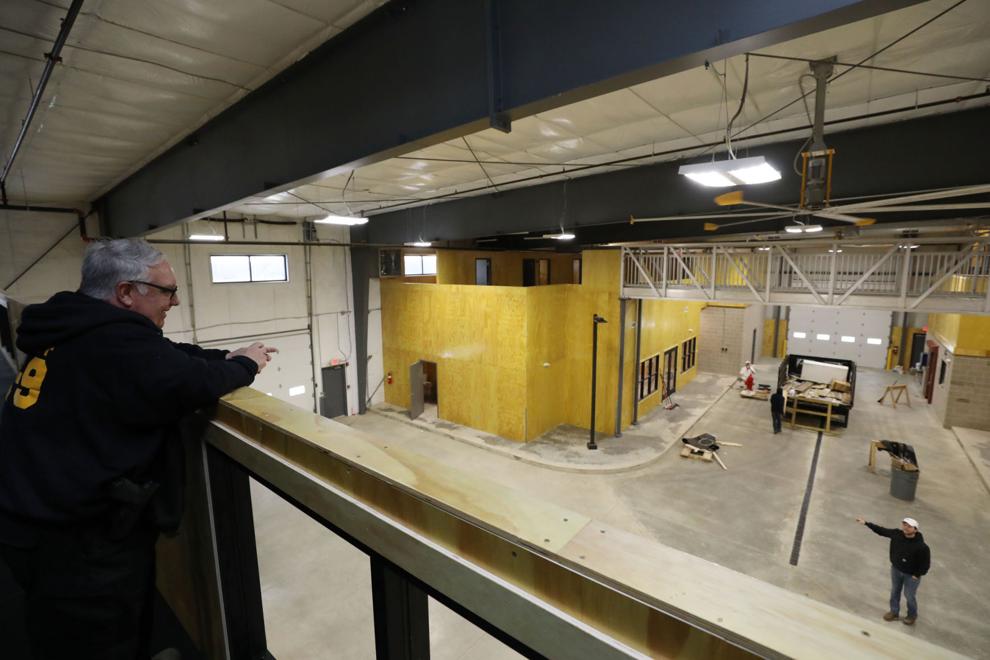 November 2018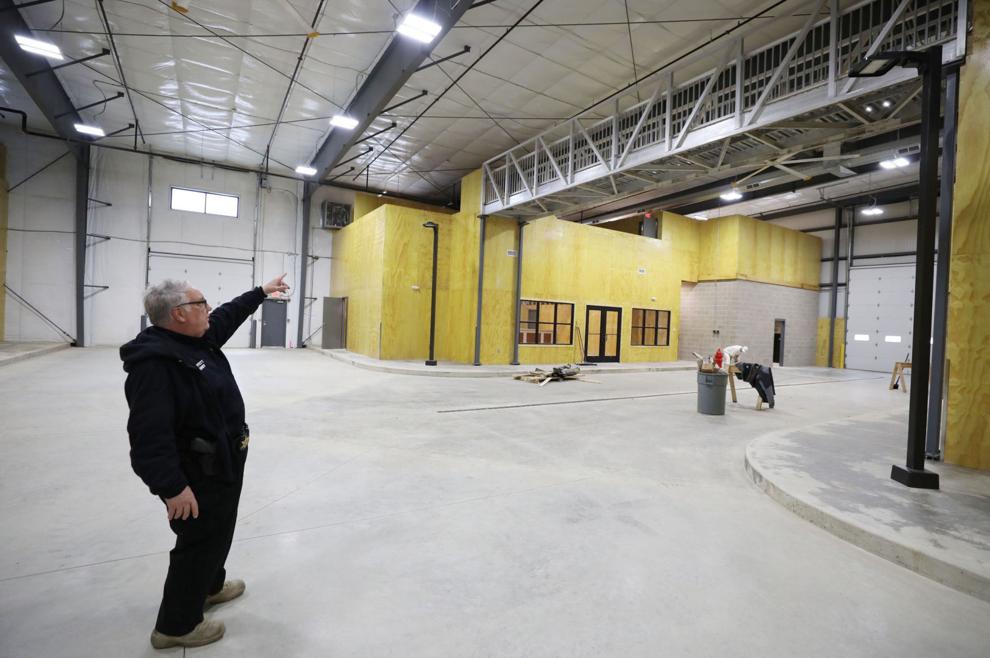 November 2018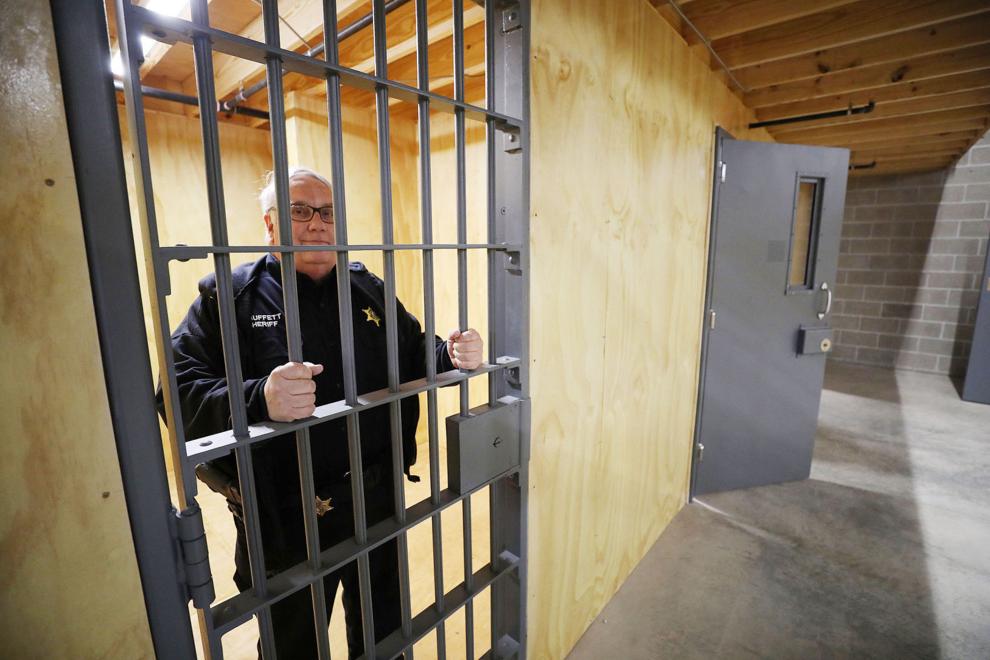 Buffett_Howard obervation room Bolek Training Facility 11.27.18.jpg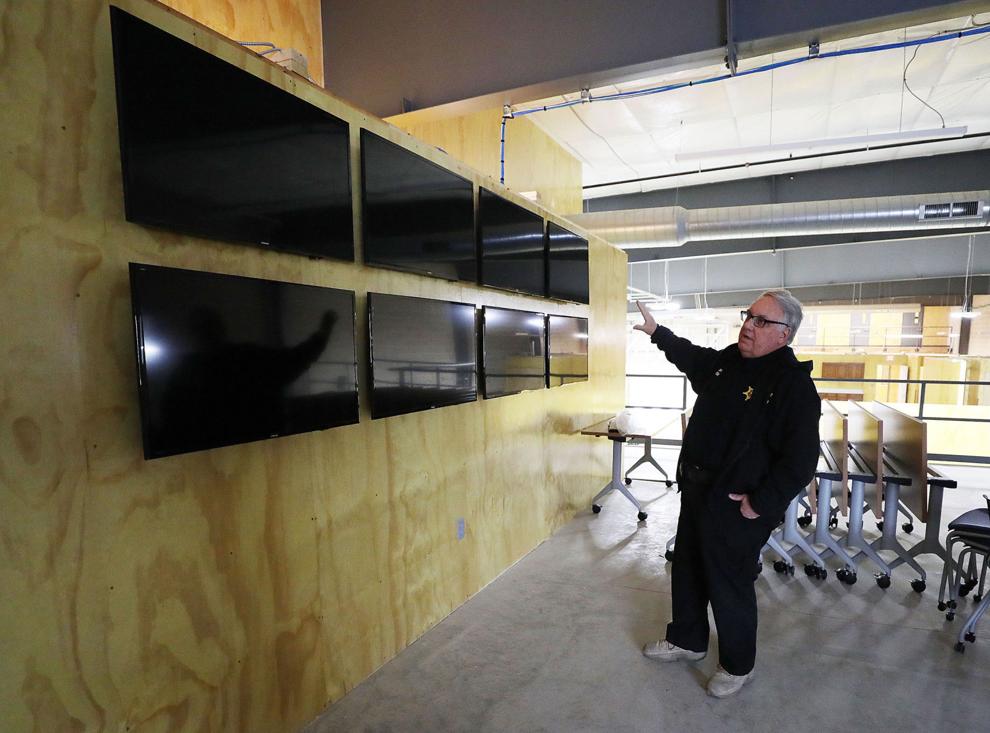 Buffett_Howard obstacle course 1 11.28.18.jpg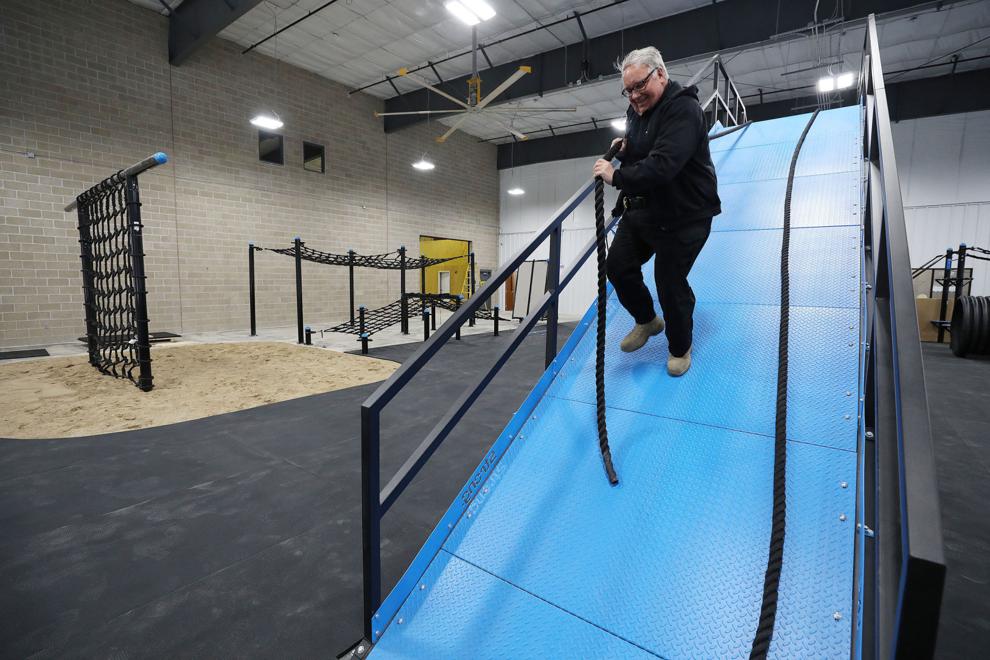 Buffett_Howard obstacle course 2 11.28.18.jpg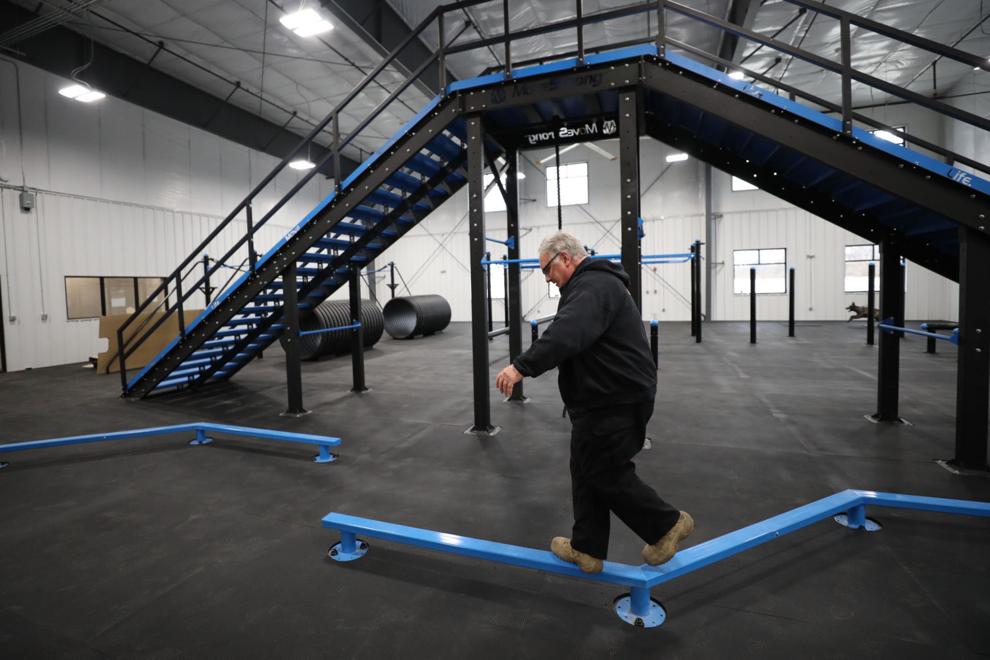 Buffett_Howard obstacle course 3 11.28.18.jpg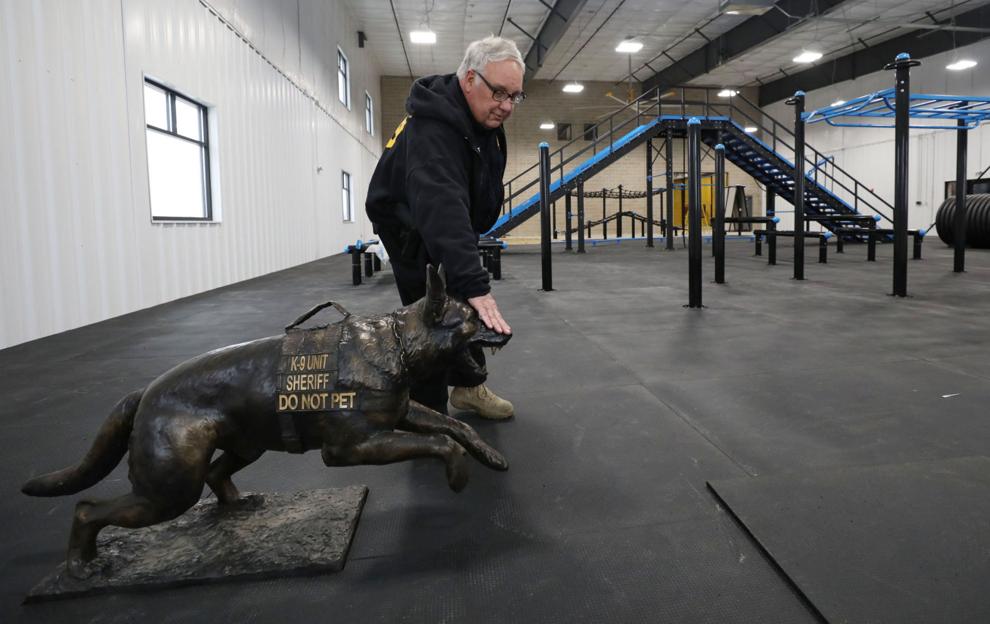 Buffett_Howard shooting range Schneider Training Center 11.27.18.jpg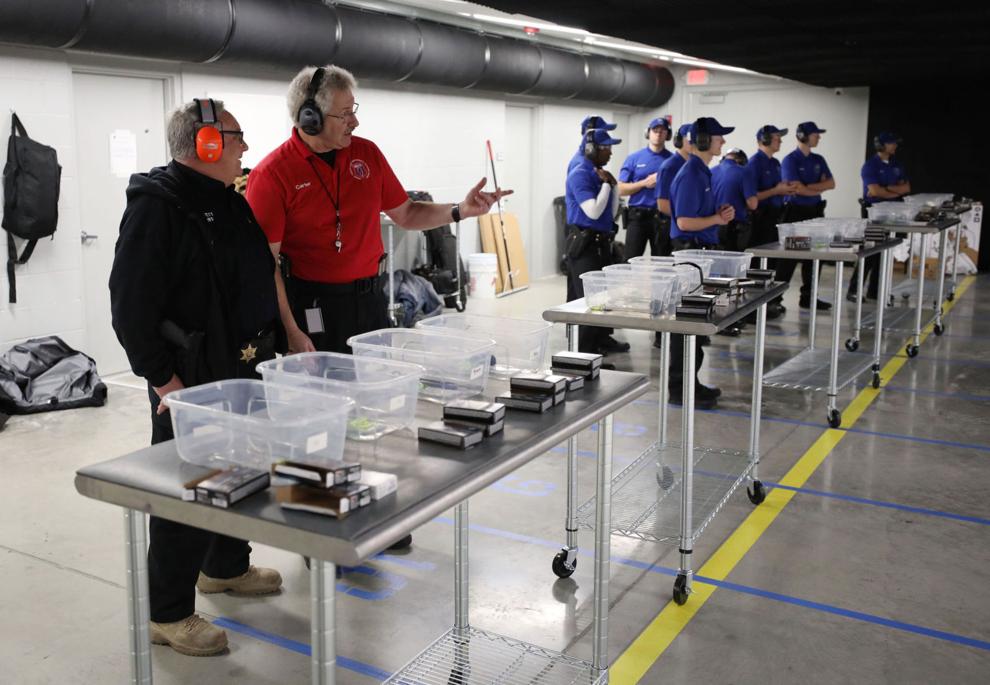 Brown_Tony 11.27.18.jpg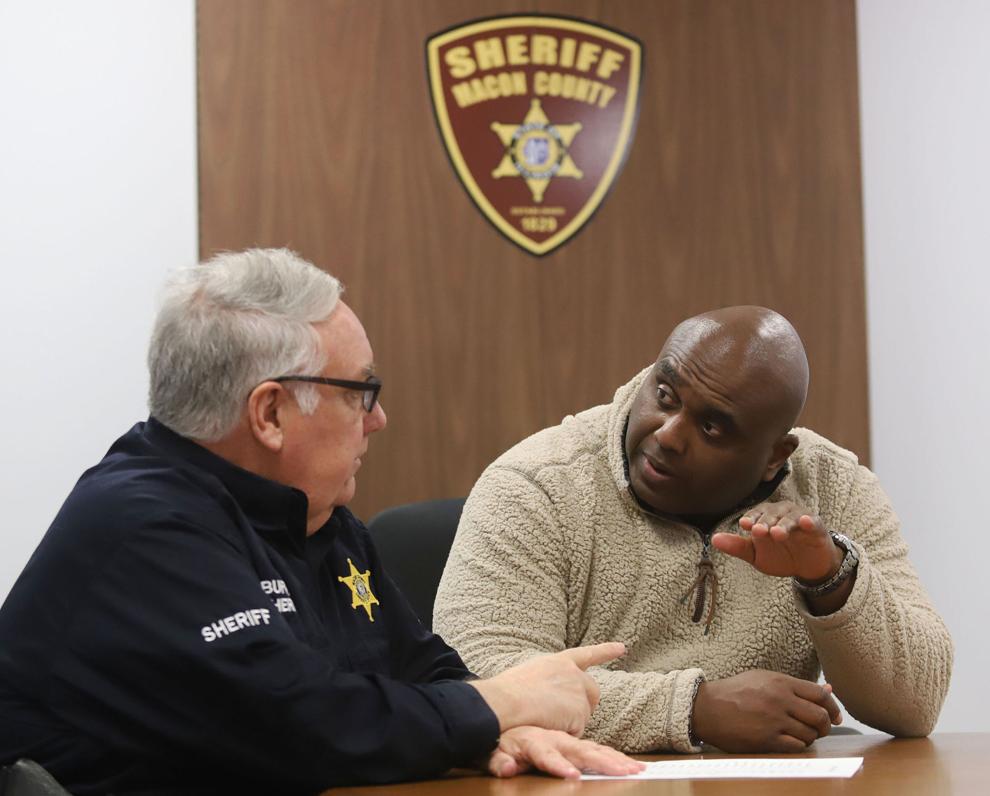 Buffett_Howard 1 11.27.18.jpg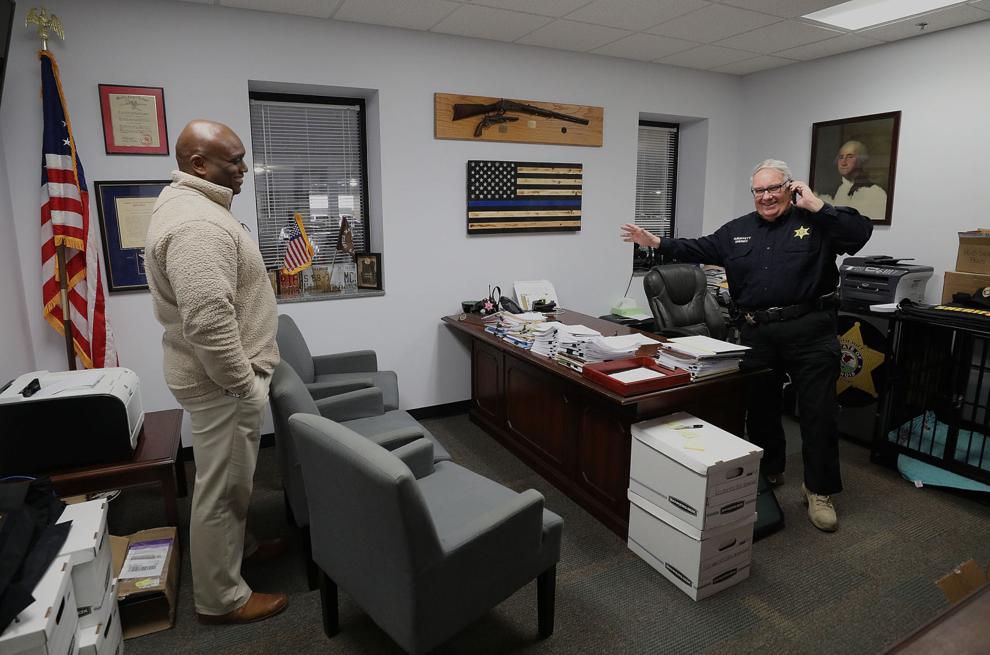 Buffett_Howard 2 11.27.18.jpg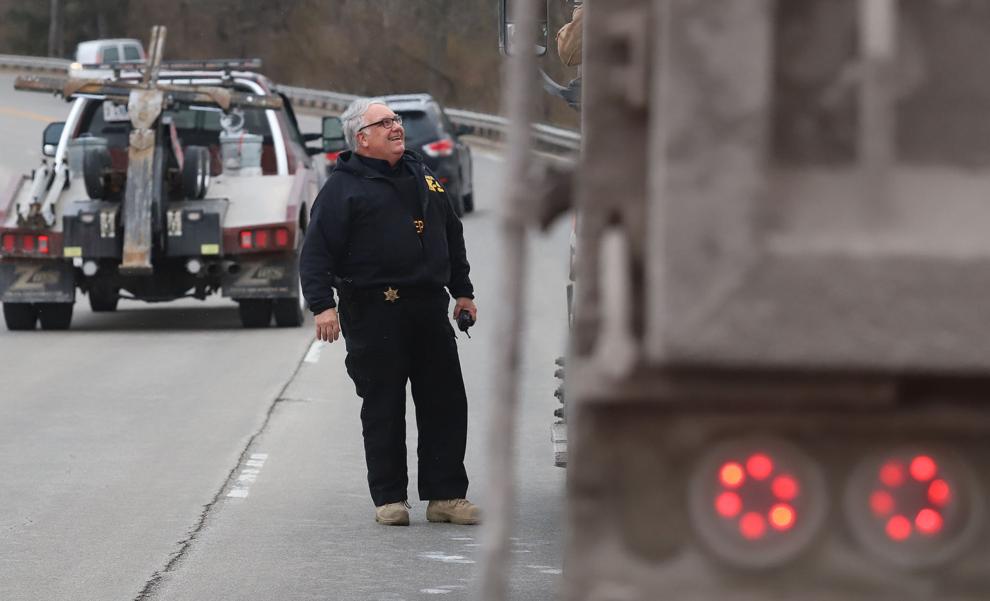 Buffett_Howard 3 11.27.18.jpg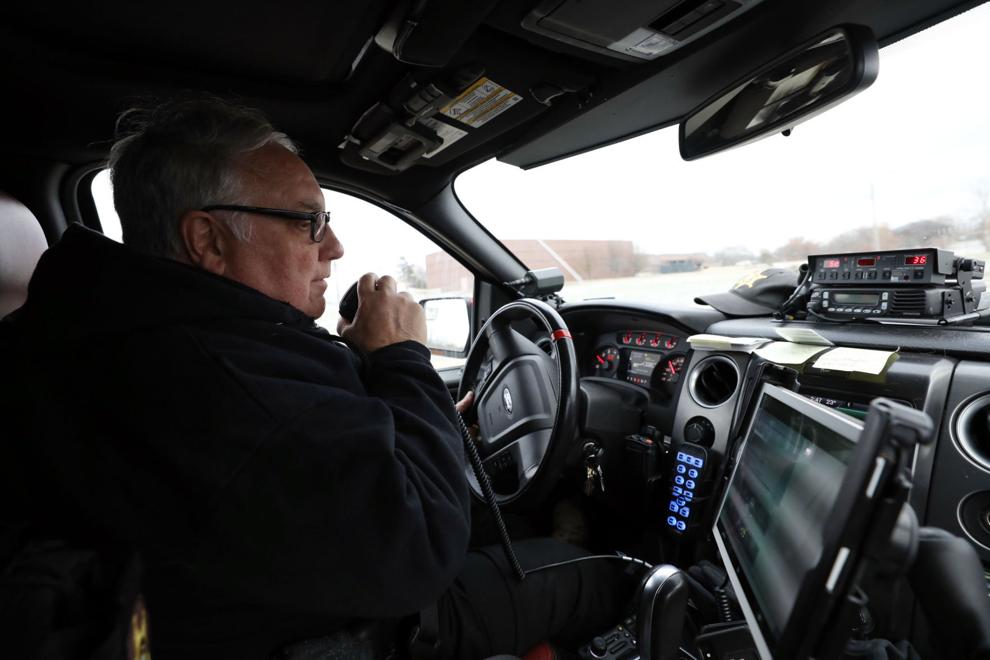 Buffett_Howard 4 11.27.18.jpg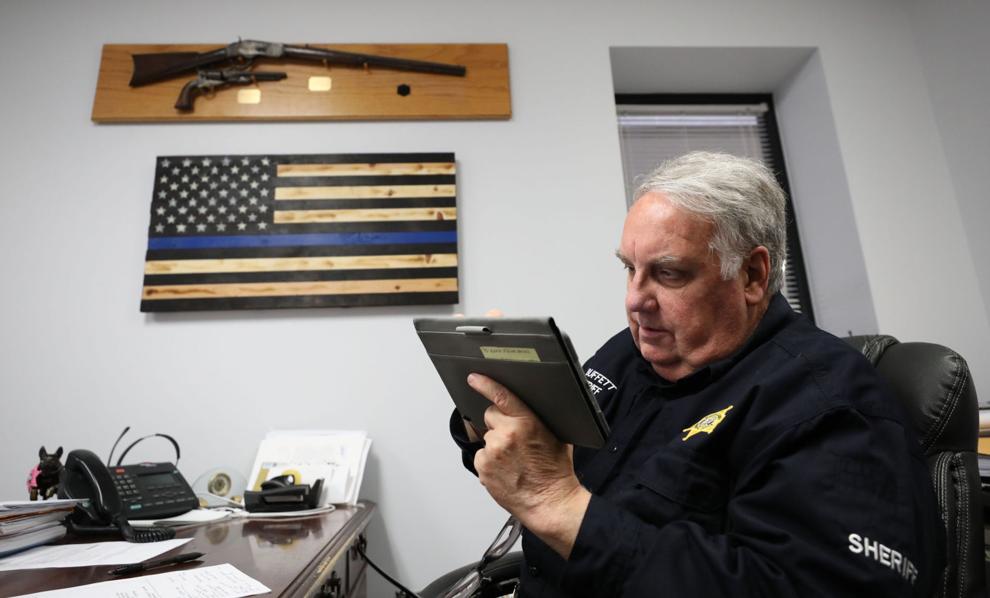 DOMINANT OPTION 2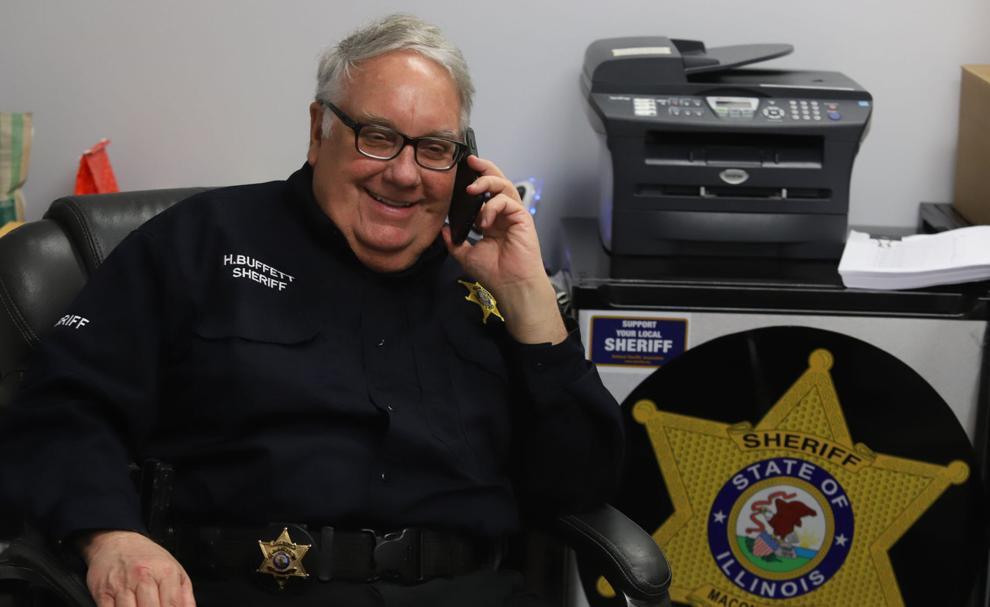 Buffett_Howard 6 11.27.18.jpg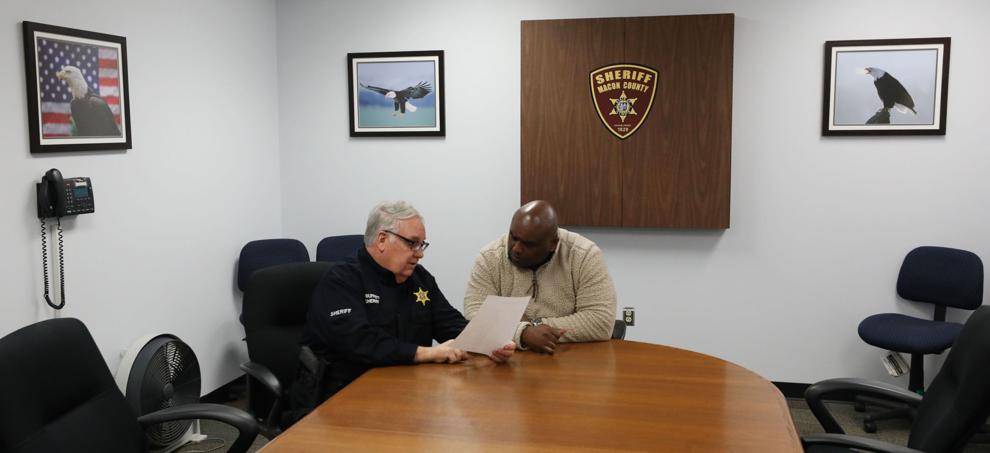 Buffett_Howard 7 11.27.18.jpg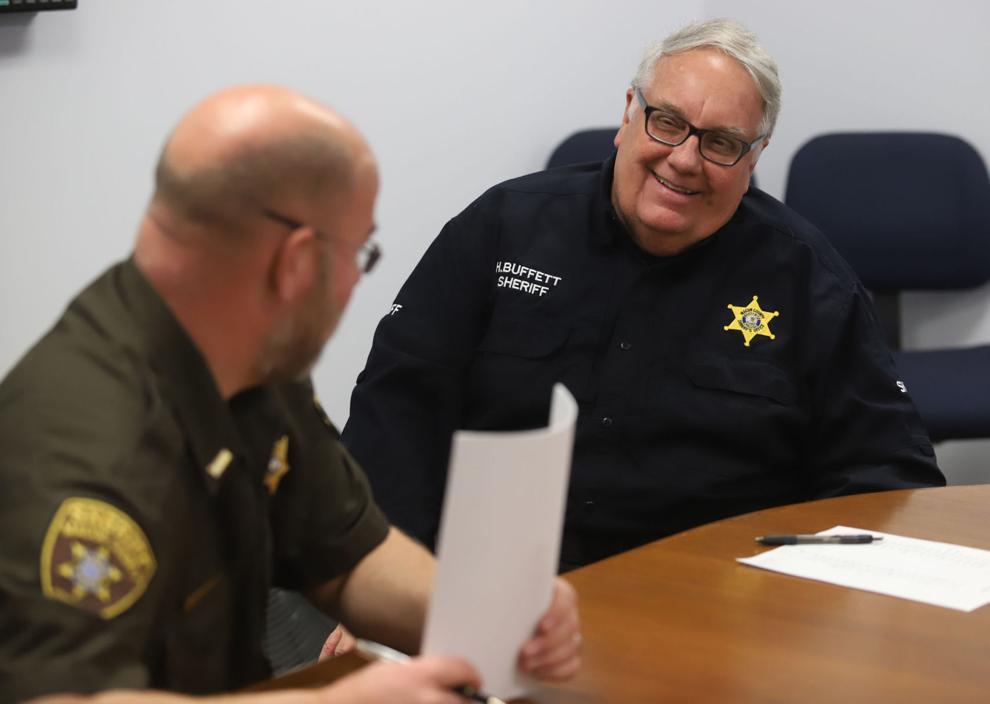 Buffett_Howard 8 11.27.18.jpg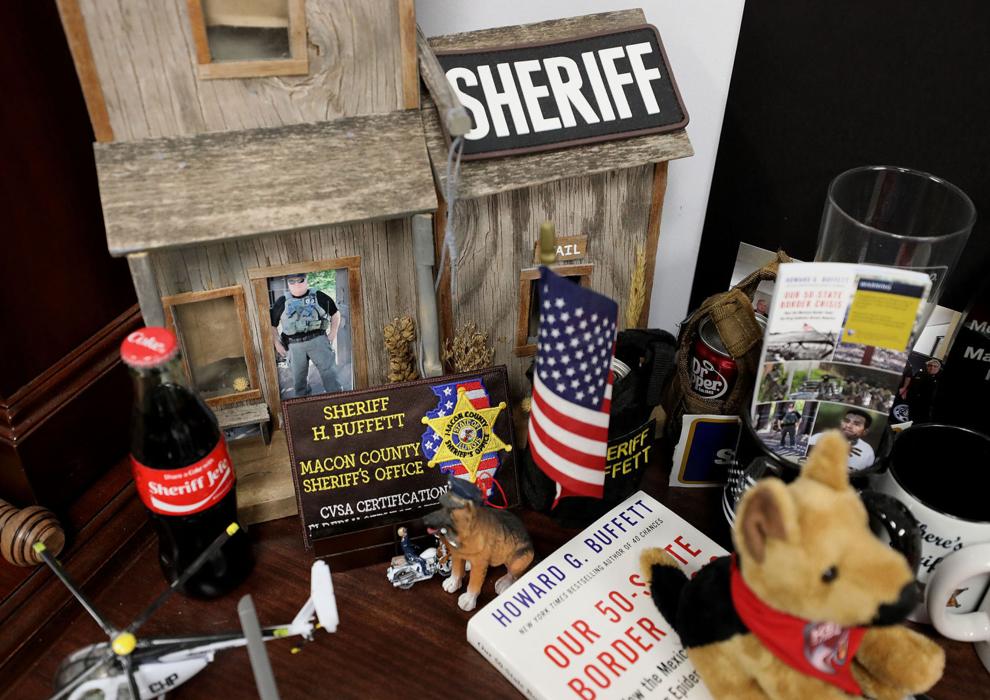 Buffett_Howard 9 11.27.18.jpg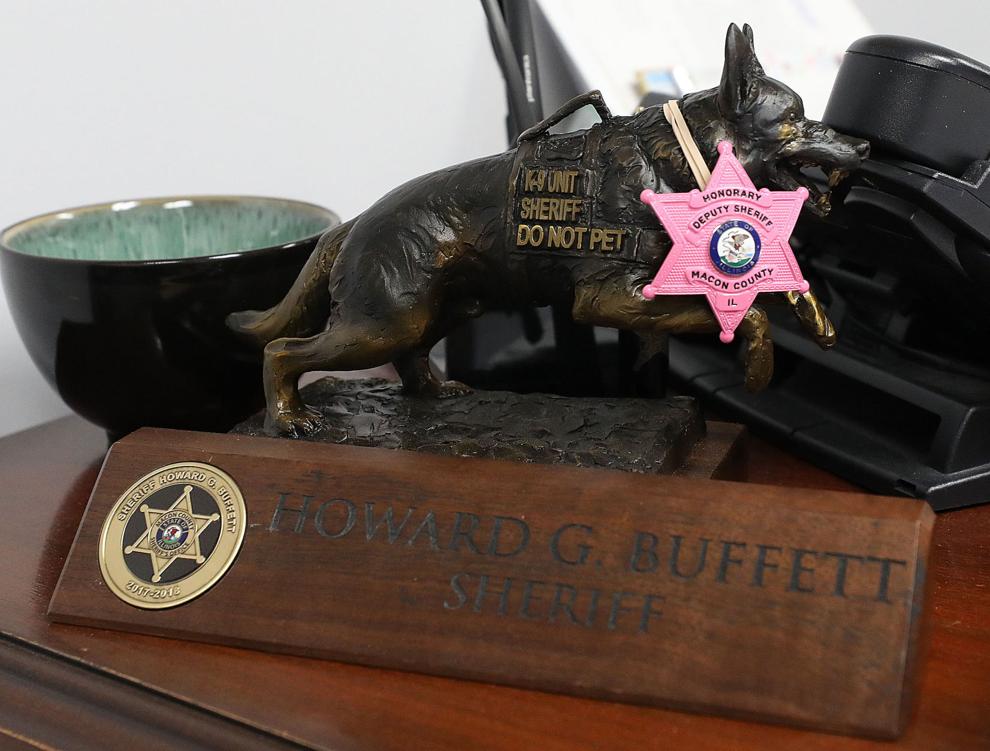 Buffett and Brown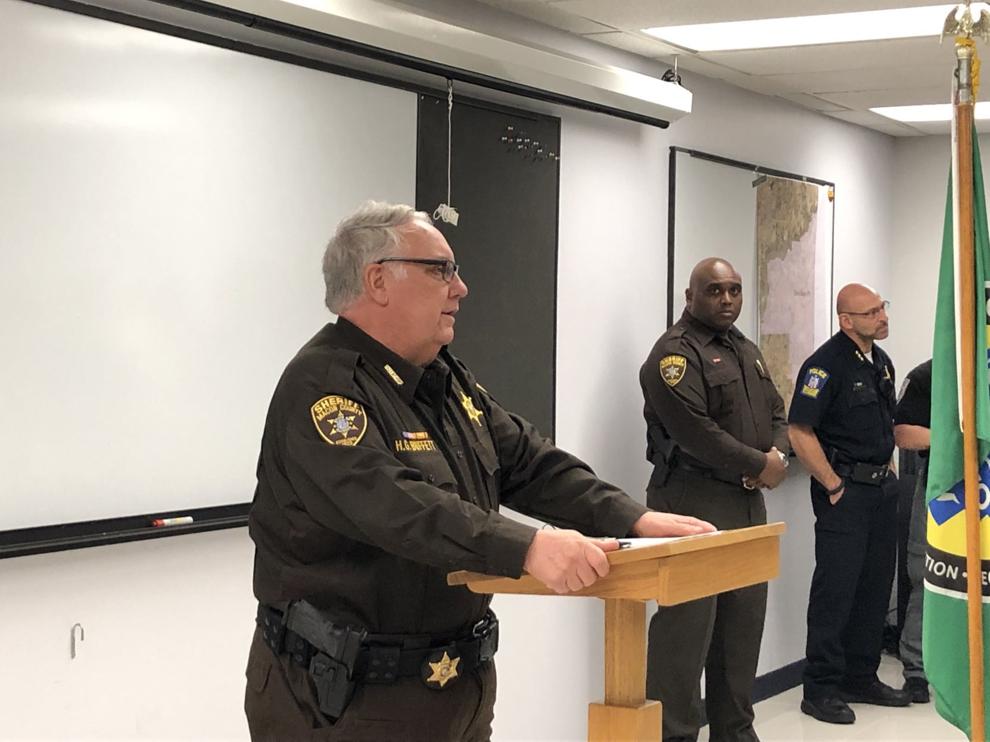 DOMINANT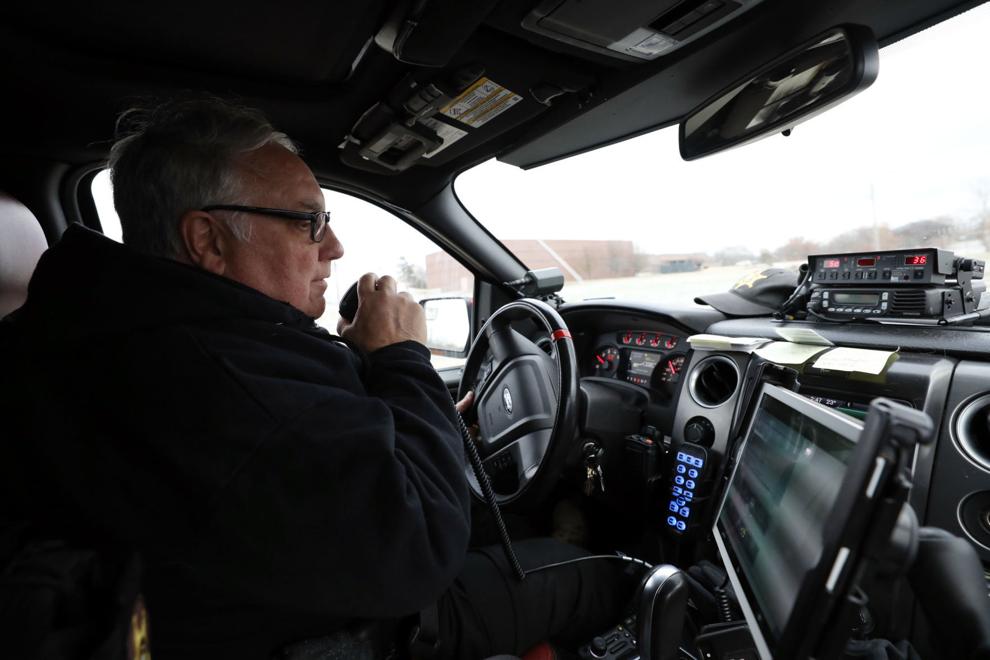 "He connects with people and he sympathizes with people who have not been as lucky in life. He has his mother's genes ... he really sees every person as a human being," Warren Buffett said. "It's not an act with him at all. He's always been that way and he doesn't just, you know, go on a hang-out with big shots."
Added up, his son has given an estimated $100 million to Decatur and Macon County projects since he moved to the city in 1992 to take a job at Archer Daniels Midland Co. as its vice president and assistant to the chairman, although the real number is almost certainly much higher. The notoriously low-key Howard Buffett, 63, whose Howard G. Buffett Foundation is based in Decatur, has quietly backed numerous projects, big and small, with little fanfare. 
He also spent years as a volunteer with the Macon County Sheriff's Office, starting as an unpaid auxiliary deputy sheriff in 2012 and becoming an undersheriff in 2014. His appointment in September 2017 to fill the remainder of Sheriff Thomas Schneider's term made national headlines. (One example: "The wealthiest local sheriff in America is starting his first full week on the job.")
As Buffett sees it, the end of this chapter is a return to a routine of spending about a quarter of the year in Decatur and the rest at his Cochise County, Arizona, ranch or on various trips for his foundation. Colombia and El Salvador trips are planned early next year. He still farms on sprawling acreage near Pana.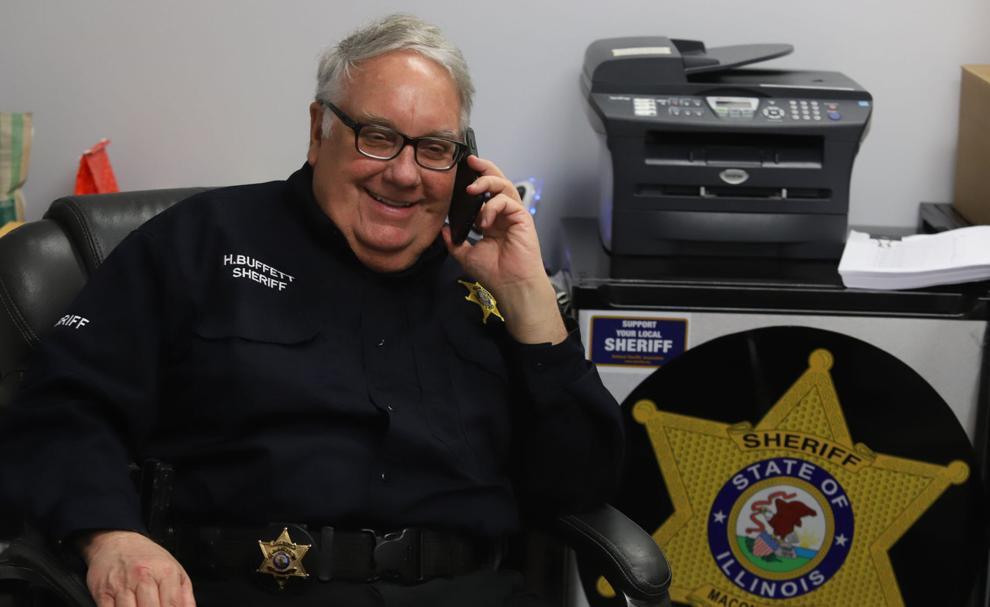 Whether it involves public safety or the community, Buffett said he and his foundation, created in 1999, are still devoted to solving problems and financially aiding Central Illinois people and projects.
"We are totally committed to Decatur, our foundation headquarters are still here," he said, adding that several potential local projects are already in the works. "We will continue to stay very involved."
The dollar amounts on some of the foundation's gifts are eye-opening, yet sometimes it's the smaller contributions that can mean the most. Tony Brown, who ran for sheriff against fellow lieutenant Jim Root in the November election and was sworn in Friday despite a recount effort, said he remembers the first time they met around six years ago, as the two and Schneider were driving around downtown. Brown noticed Buffett was carrying an iPad and made a comment that he was planning to buy one for himself.
"It was just a general conversation ... and the next thing I know he calls down to his office and says, 'Hey, do you know those spare iPads?' and I just said, 'No!'" Brown recalled. He still has the iPad.
Said Root: Buffett "is definitely dedicated to law enforcement; he made sure our department had what it needs to be successful."
'Happiest when he's working'
The giving spirit is a common thread in the Buffett family. Their father gave a large portion of his wealth to the Bill & Melinda Gates Foundation, and all three children were taught early on to be independent. His sister, Susan Alice Buffett, oversees an education foundation in Omaha. His brother, Peter, is a musician and co-chairman of NoVo Foundation, focused on equality. 
Warren Buffett still calls his oldest son "Howie" and recalls a very active boy who "made life interesting" for his parents and older sister. With that activity came a sense of adventure, an attribute he always admired in his son. So when Howard told his father he was taking over as sheriff in Macon County, his father said he was fully on board with the decision.
"He likes to take an active participation in things that he is interested in," Warren Buffett said. "He is really happiest when he's working, and he likes work that involves physical activity… I'm more of a guy who will just sit down and read, watch sports on television, but Howie has always liked activity, and constructive activity."
DECATUR — Macon County Sheriff Howard Buffett's substantial contributions to the Decatur community earned national recognition this weekend wi…
Years ago, the elder Buffett said he used to make trips to Decatur to see his son and meet with Dwayne Andreas, the longtime CEO of ADM.  Now, law enforcement has become a favorite topic of conversation when the Berkshire Hathaway board of director meets, of which Howard Buffett is a member. Board members, like Bill Gates and Susan Decker, pepper the Buffetts with questions about law enforcement and how things are going in the Macon County Sheriff's Office.
"I mean, they're more interested in what he's telling them about law enforcement than they are about hearing me talk about Berkshire Hathaway," Warren Buffett said. 
Berkshire Hathaway also has investments in Lee Enterprises, the parent company of the Herald & Review. Lee also is under contract to manage the company's newspaper division.
The appointment to sheriff may have been a shock to those outside local law enforcement circles, but Schneider said he never had doubt when he approached Buffett about the opportunity.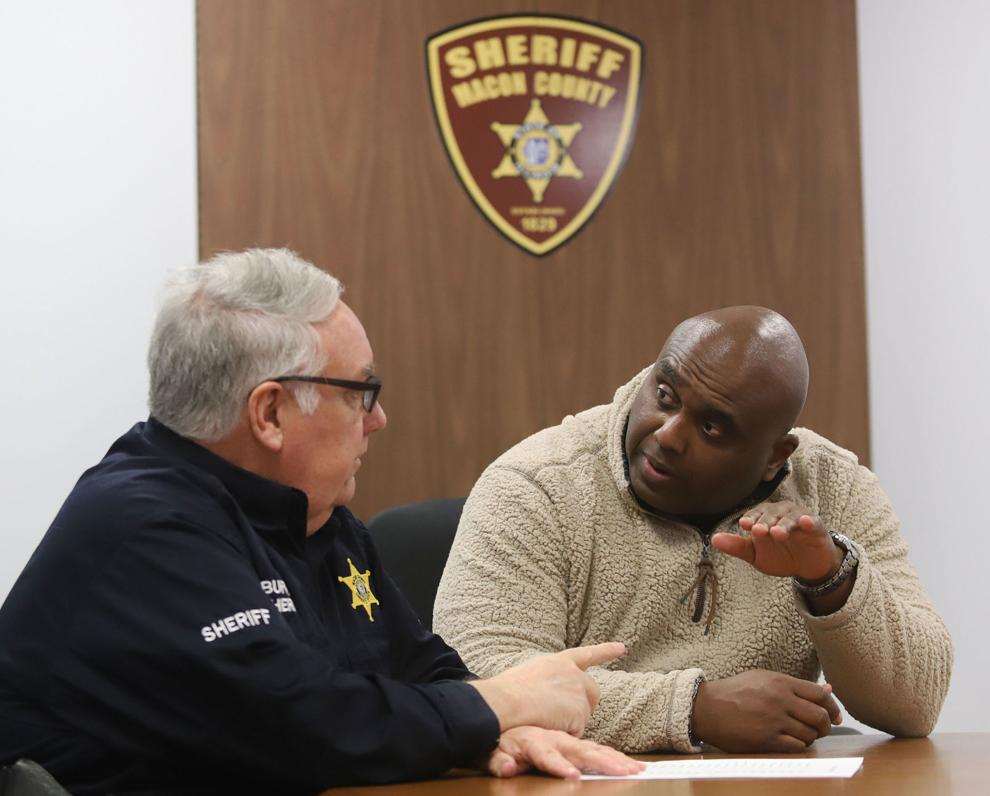 Schneider, the sheriff from 2008 to 2017, met Buffett when then-Shelby County Sheriff Mike Miller introduced them about eight years ago. Buffett asked plenty of questions about law enforcement, and Schneider told him about volunteering or becoming an auxiliary officer. Schneider was unsure if the world-traveling philanthropist would have time to do any volunteer work. He was wrong.
"I found out real quick that whenever you have the ability to fly to these locations from Decatur, Howard could come back in a relatively short amount of time so he could come back and do these things," he said. 
One example: Buffett flew to Africa on a Thursday for a project, but was back in the sheriff's office by Monday to continue his local responsibilities. That dedication, as well as the business acumen from the foundation and the various business ventures Buffett was involved in, made him a natural choice to handle the responsibilities, Schneider said. 
Addressing addiction
Drug addiction has been a major focus for Buffett since he was appointed. He previously provided a three-year, $180,000 grant to Macon County for the creation of a new prosecutor role dedicated to opioid cases. He also gave $60,000 to the county to cover the cost of autopsies for drug-related deaths, with the idea autopsy records could allow prosecutors to bring murder charges against drug dealers they believed sold the fatal substance.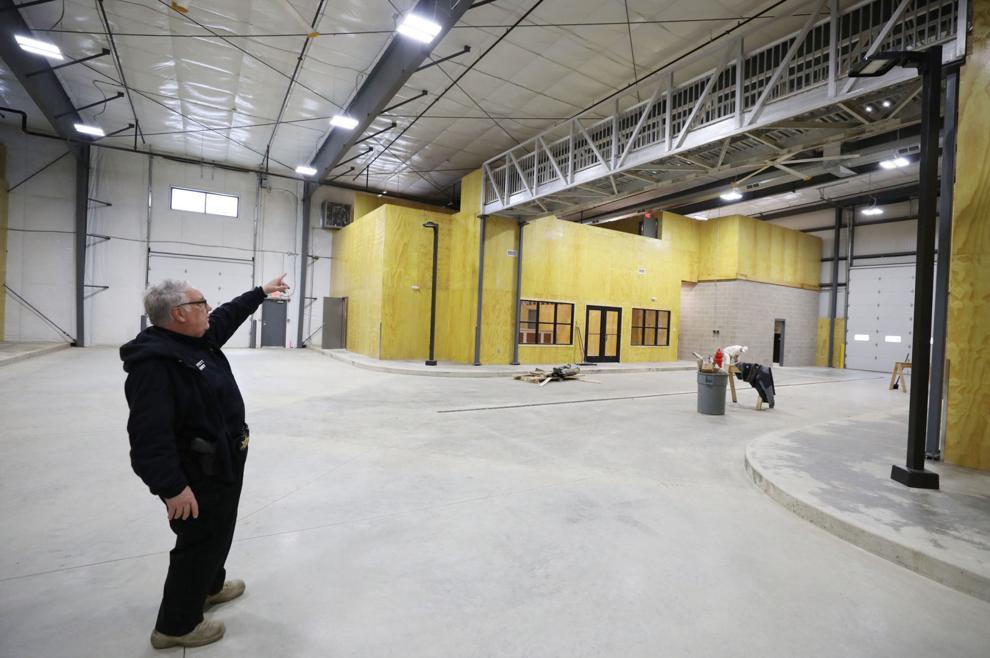 The largest financial gift Buffett has given came in August, when the $30 million social services donation was announced. The campus, which will be owned and operated by Crossing Healthcare and completed by 2020, will include a 31,000-square-foot detox and residential rehabilitation building; an 18,000-square-foot outpatient treatment center; and a 17,000-square-foot transitional housing facility. Baby TALK will also relocate to an 18,000-square-foot building supporting the organization's mission of early child development.
Even before the project was announced, Buffett had started to ask questions about ways he could help those suffering from substance abuse, said Crossing CEO Tanya Andricks. She said Buffett came to Crossing shortly after he took office to take a tour of the facility and of other social service agencies in the community.
Having heard the new sheriff liked to ask questions, Andricks said she prepared herself for a range of questions. And while she received those questions, she also realized she was talking to someone who remembered every answer and tried to think of ways he could help.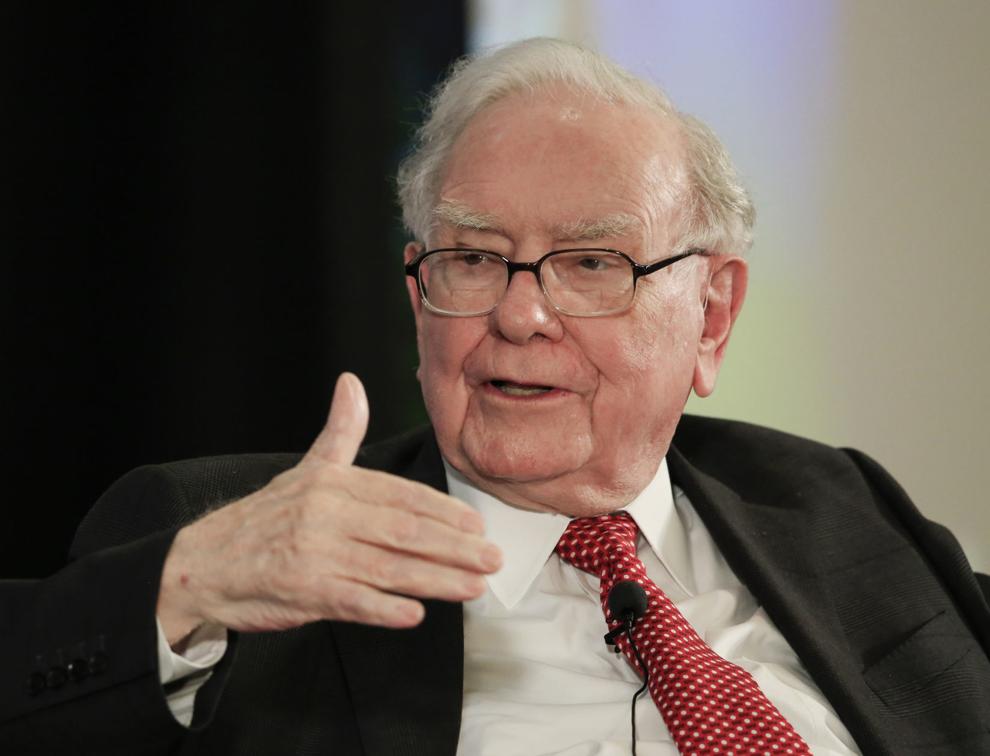 "... It became very clear to me that his purpose for touring wasn't just to cross something off the list, like 'I'm the sheriff and I'm required to visit these places,'" Andricks said. "I think my impression was that he really wants to understand this, he really wants to solve the problem locally. It's clear he genuinely wants to understand local problems."
The two continued to talk frequently, usually regarding people going through the at-risk program and helping people navigate through the local healthcare system. From those conversations, Buffett floated the idea earlier this summer about a campus for Crossing that put all the necessary services at one location. That led to Andricks doing research on such a project, which soon became turning Buffett's idea into reality.
Looking back at his tenure, Buffett said the most rewarding part is how the officers handle those with substance abuse issues and the continued success of the at-risk program, which allows those suffering from addiction access to a drug treatment program.
"There's probably a lot of older, old-school cops who think you arrest everybody, but the truth is we just cannot arrest everybody; it doesn't work," he said. "That's not what their problem is.They're stealing because they have an addiction. Dealing with the stealing is not going to help them deal with the addiction."
Love of law enforcement
For Root, Buffett was the sort of boss who expects results, but he also had the officer's best interest at heart and a willingness to ask people for their advice on how things should operate. Brown also said he enjoyed the collaborative effort undertaken in the office, adding that the sheriff's office has been set on a good path moving forward.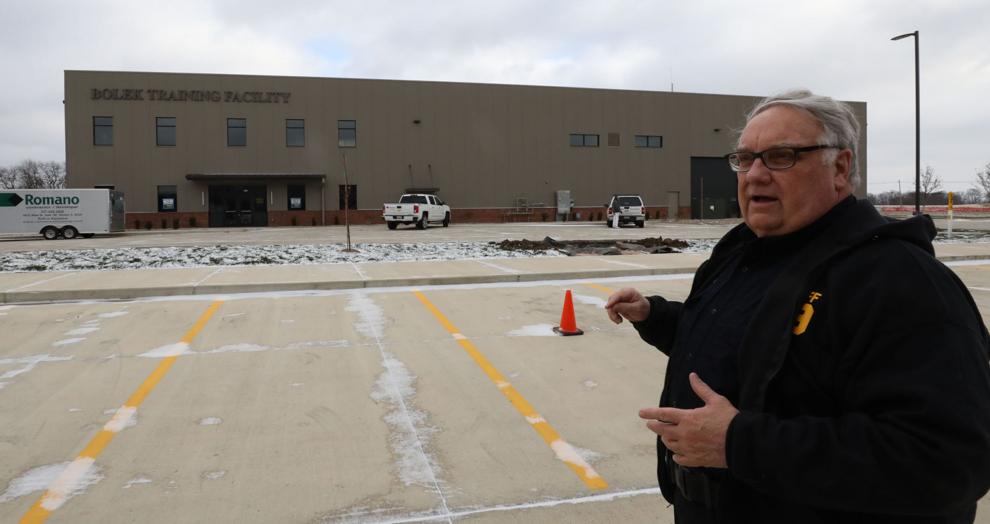 "He's someone who helped the infrastructure, not only in the office but in the community," Brown said. 
And while there were difficult decisions, such as firing some employees and changing the office's pursuit policy, Buffett said not once did regret about taking the job ever cross his mind.
"I love it, I love doing it. There have been tough decisions to make, but that goes for any job or responsibility," he said, adding, "I find it really interesting and I know I don't know everything. Sometimes I have to rely on someone with more experience than I do. But everyone has been extremely helpful, very helpful."
Warren Buffett said it fills him with pride. 
"I love the way he, as well as my other two children, take an active part in their communities," Buffett said. "And they really do care about them, all three of them do." 
---
Some of what the Buffett Foundation has funded in Macon County
Some of what the Buffett Foundation has funded in Macon County
Community Care Campus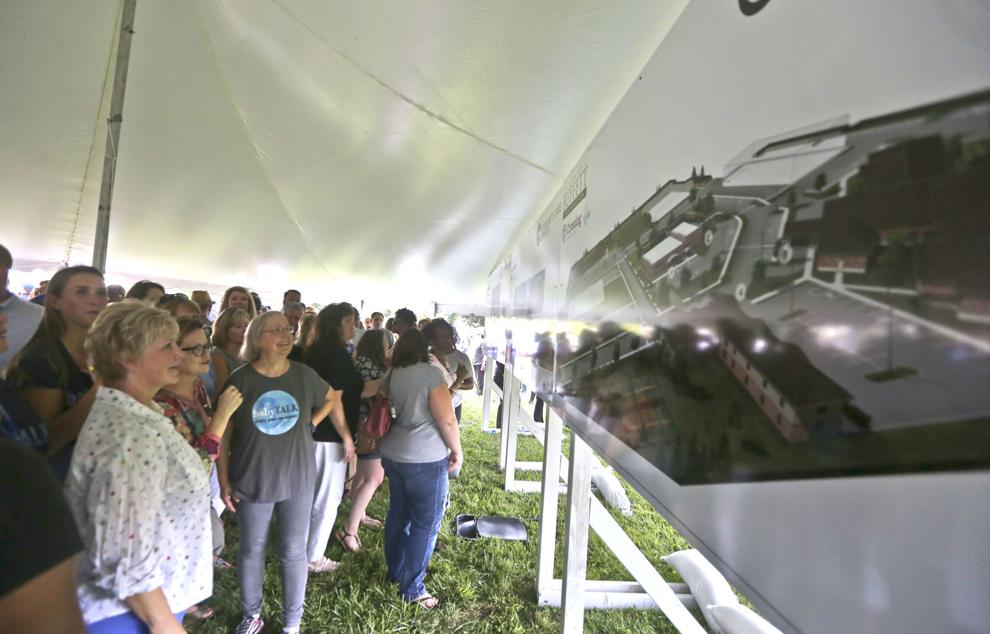 Decatur school district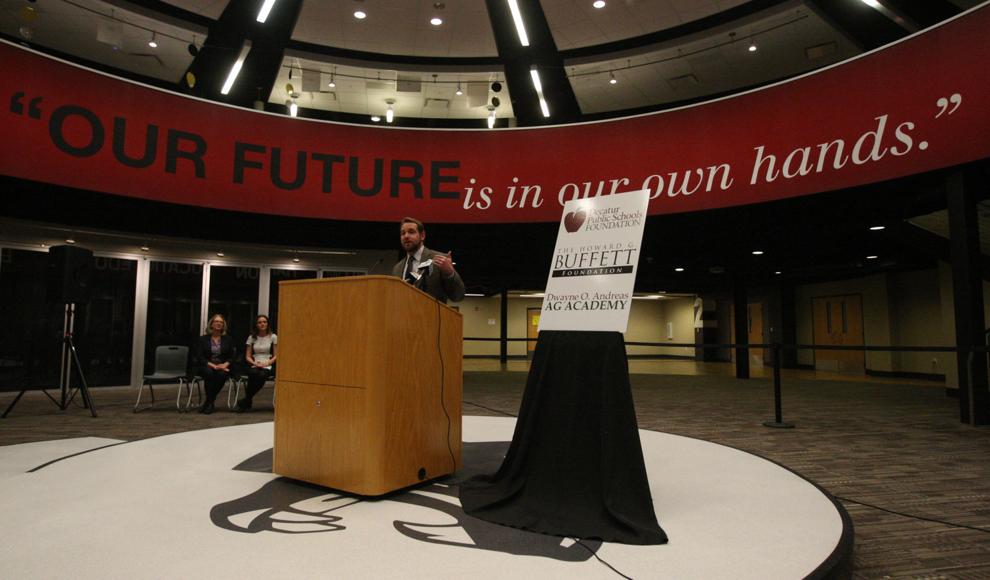 Macon County recycling facility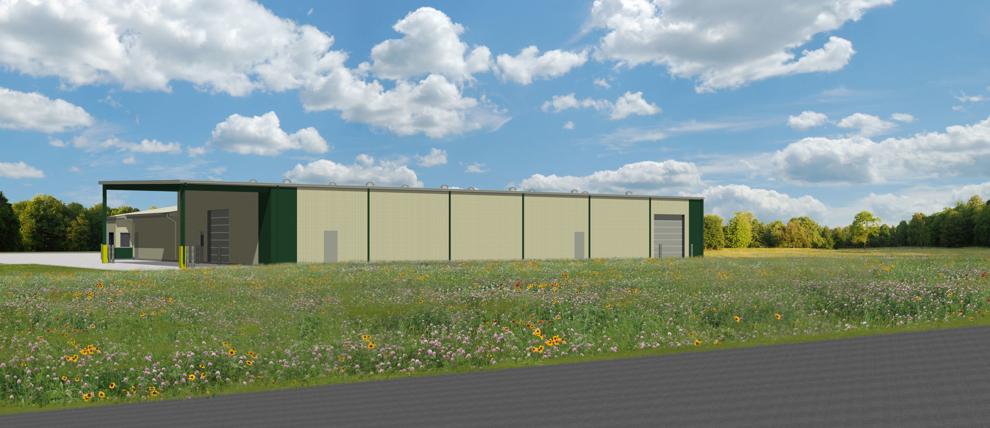 Macon County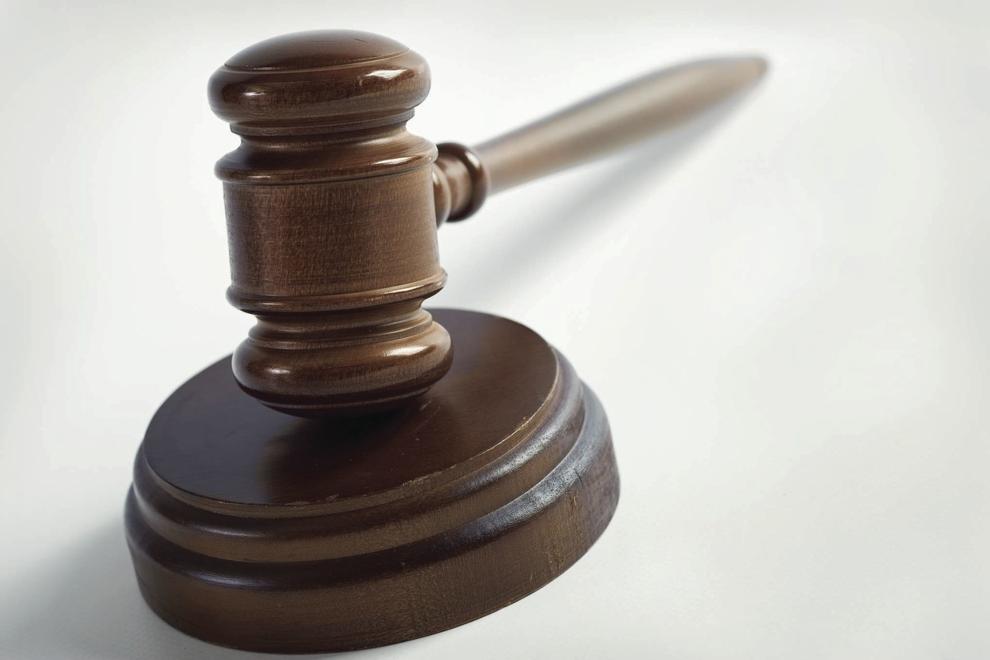 City of Decatur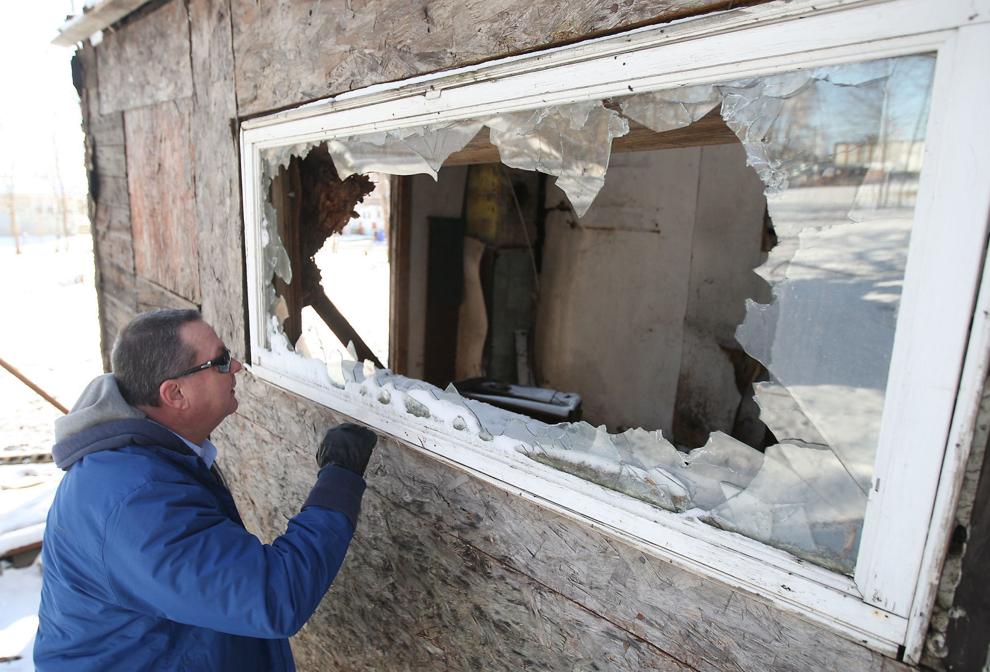 Macon County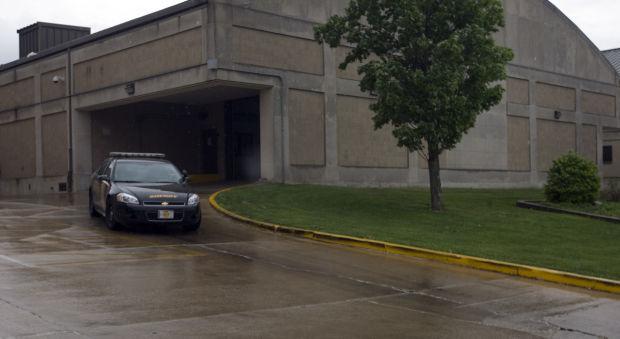 Central Illinois Regional Dispatch Center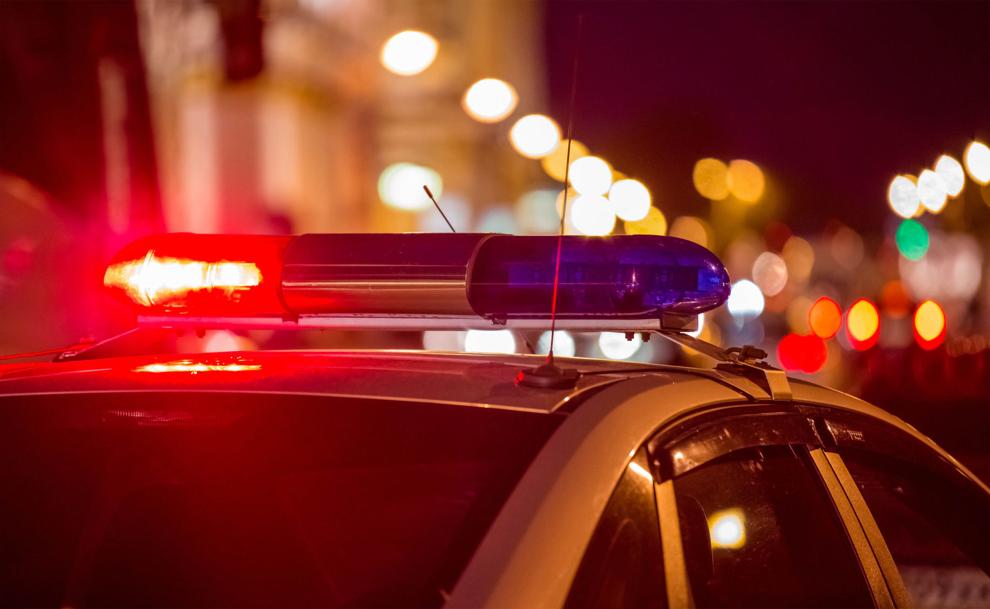 Boys & Girls Club of Decatur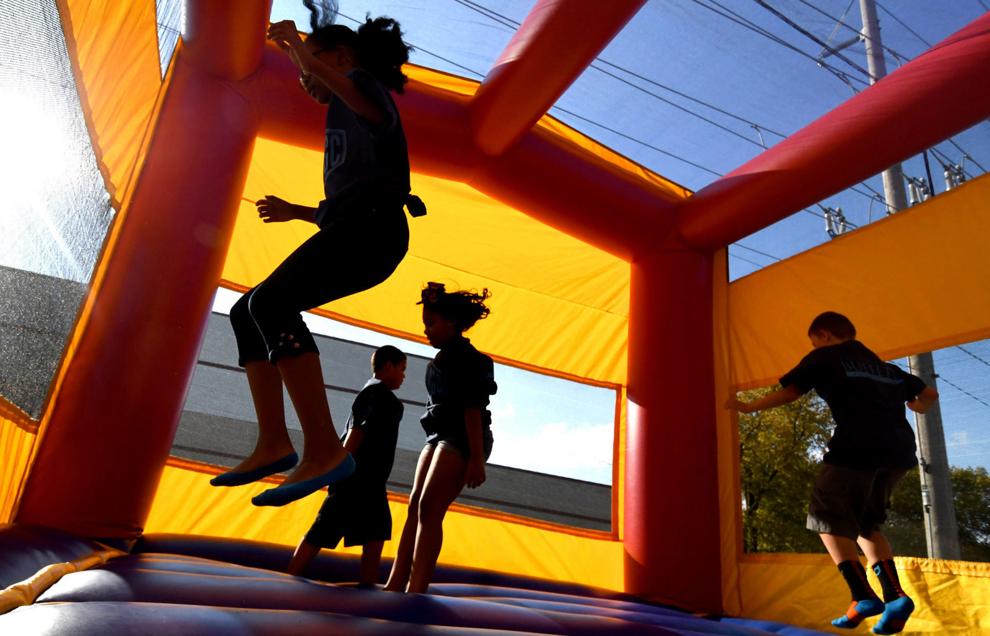 Dove Inc.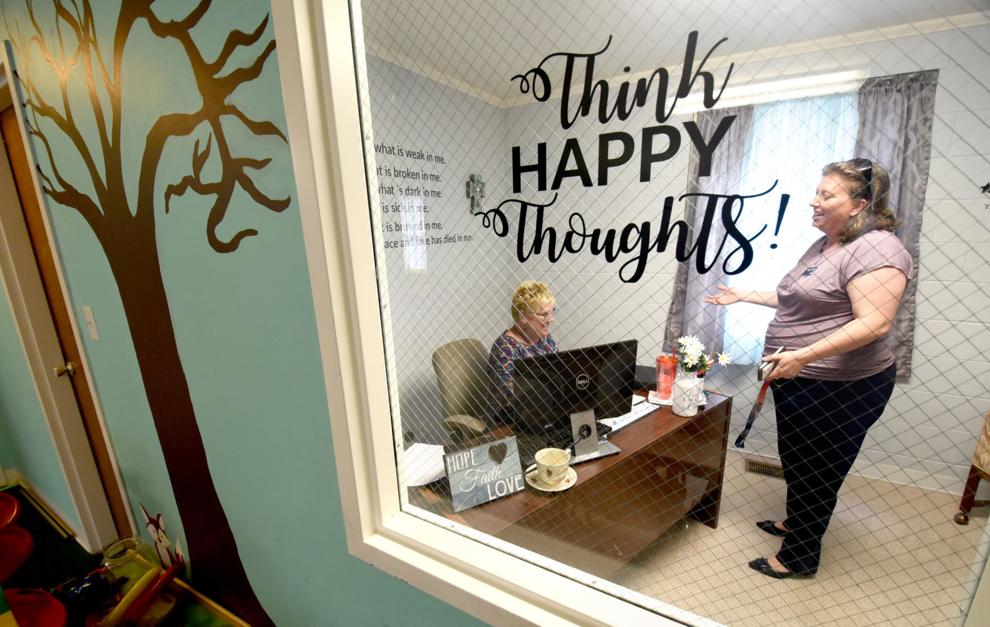 Children's Museum of Illinois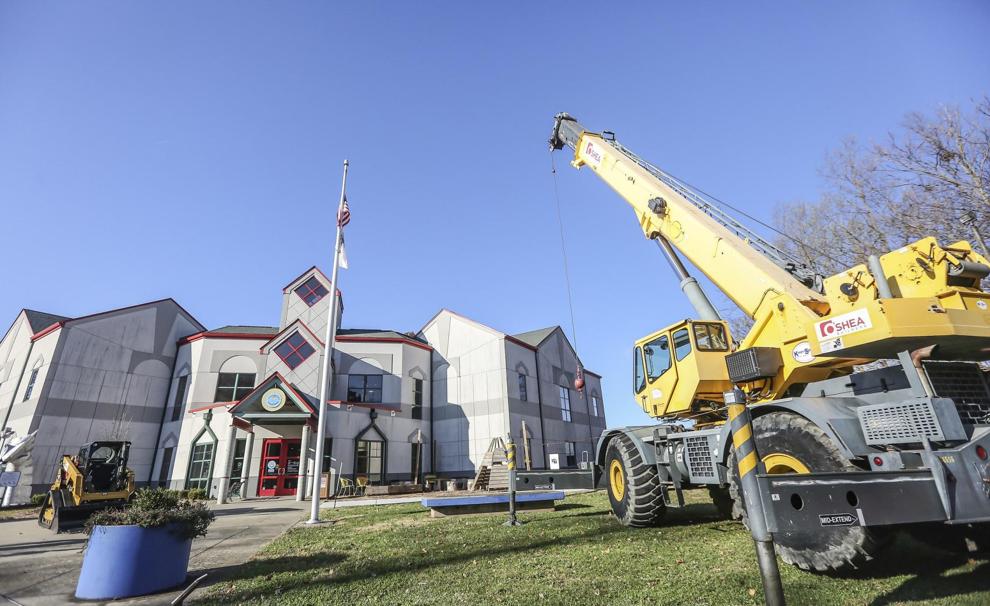 Macon County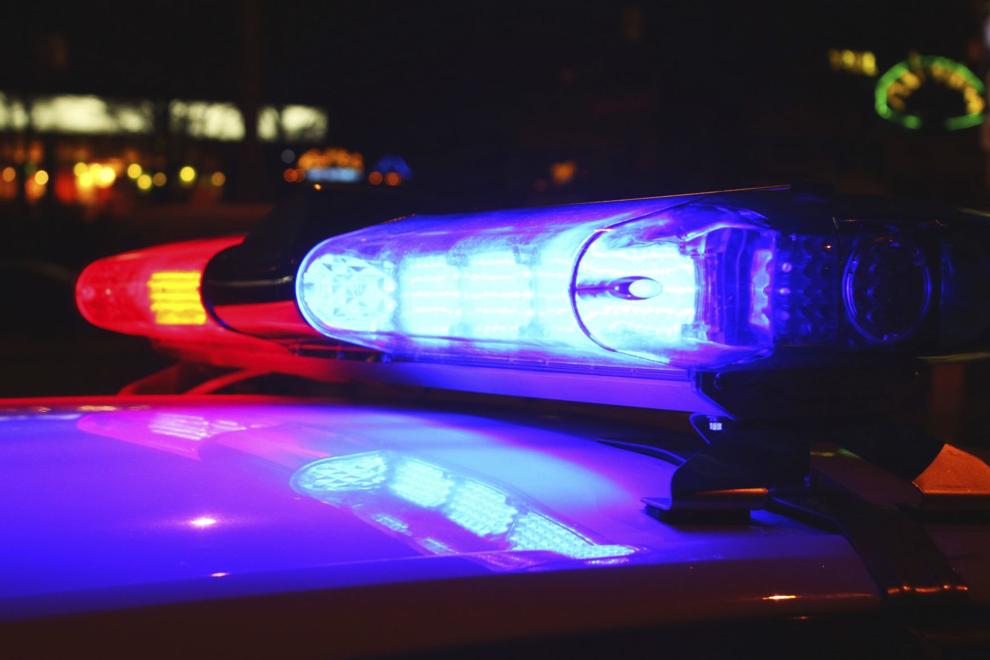 United Way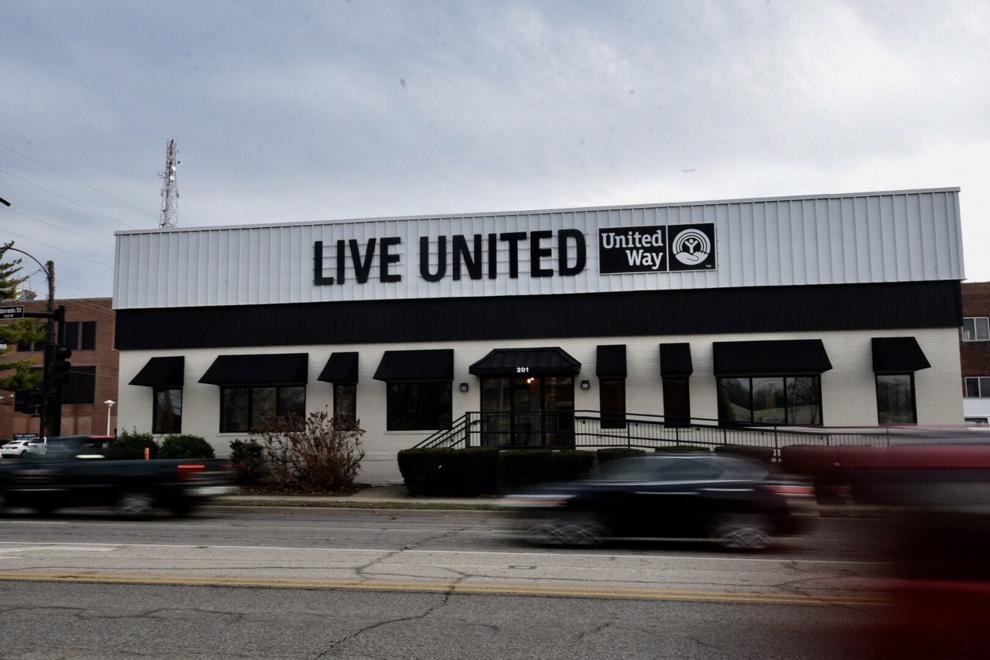 City of Decatur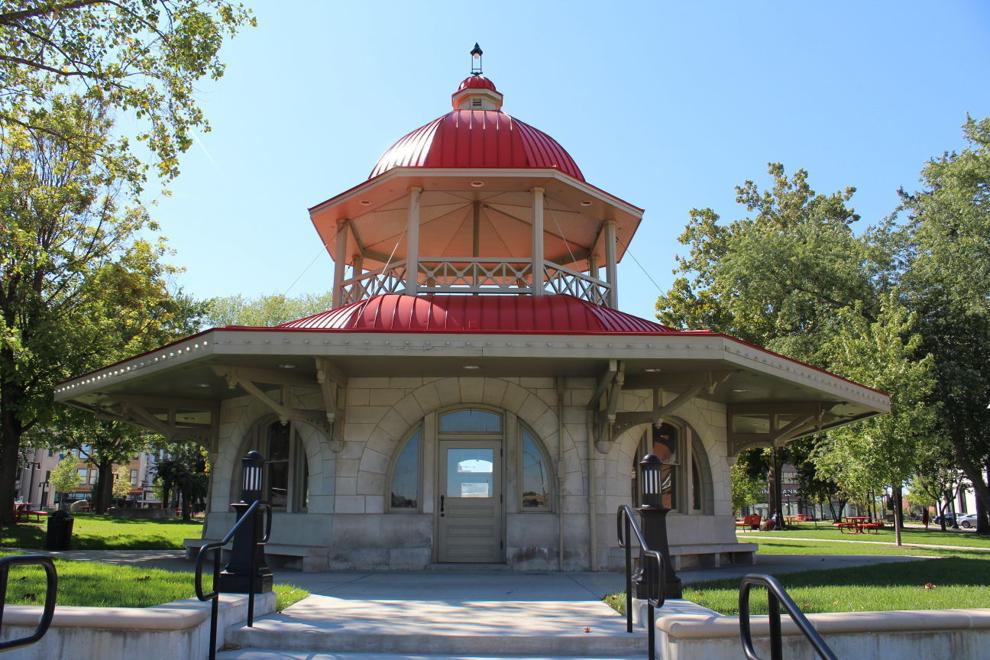 Law Enforcement Training Center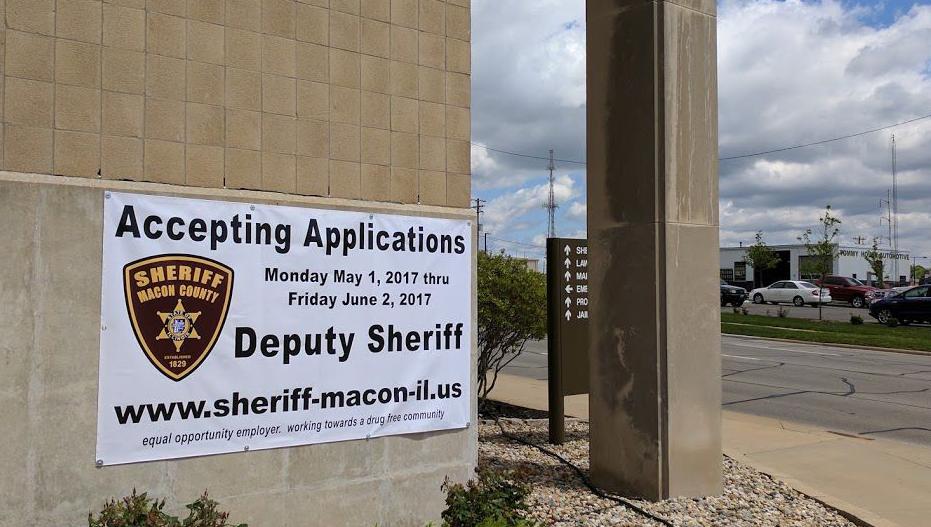 Decatur Park District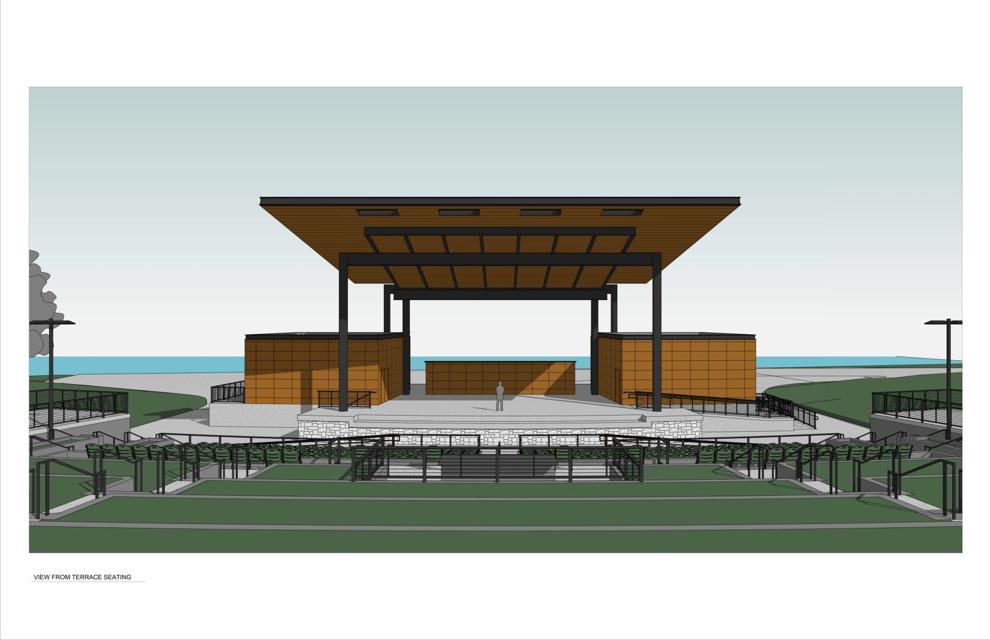 Decatur Park District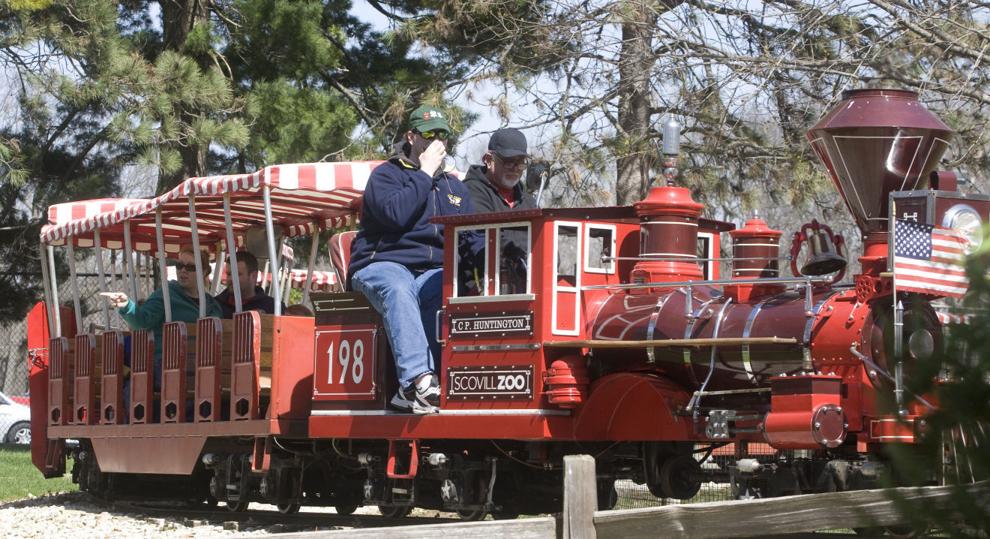 Decatur Park District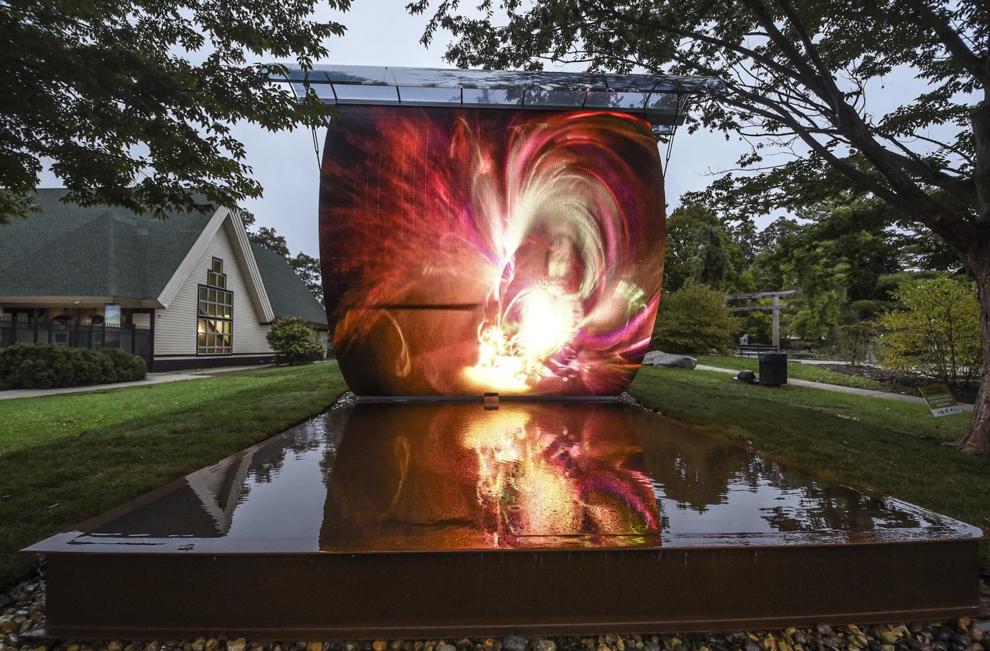 Other donations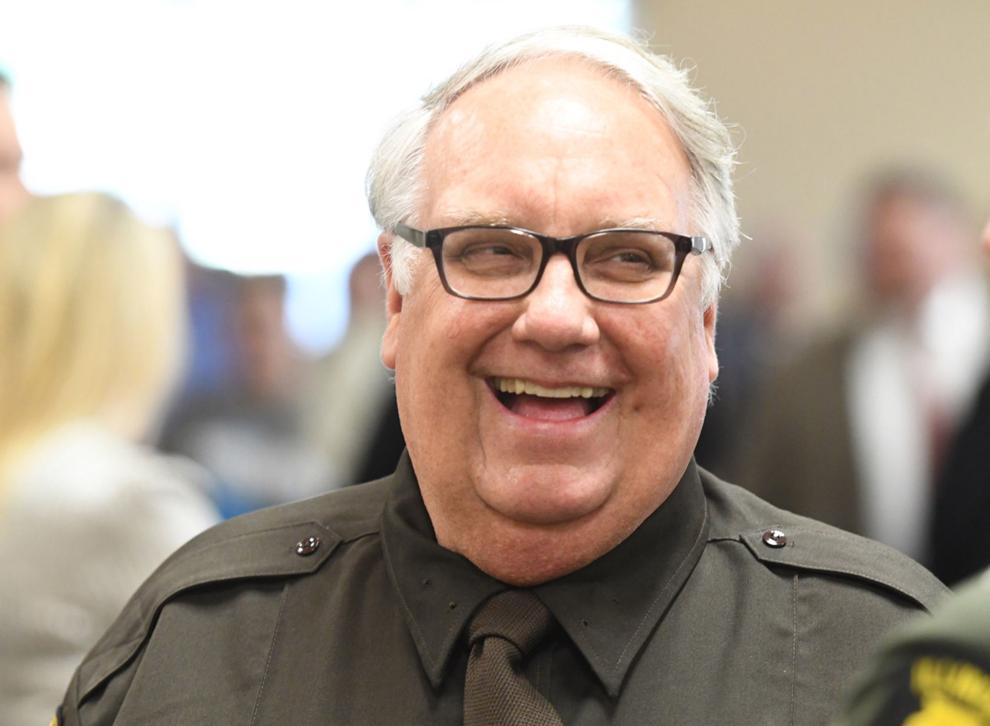 Other donations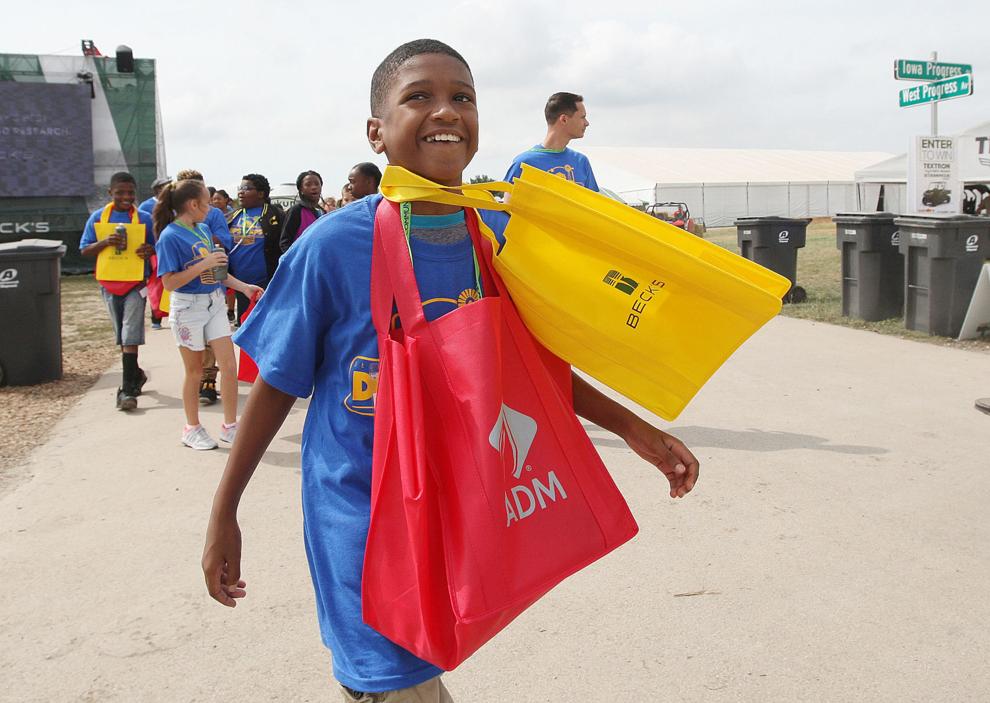 Contact Ryan Voyles at (217) 421-7985. Follow him on Twitter: @RVVoyles