14 YEARS LATER
14 years later, Clinton Lake child deaths cast long shadow
MOUNT STERLING — The deaths of three children in Clinton Lake 14 years ago left behind a trail of lasting consequences for the couple charged in connection with their deaths and for those who loved the youngsters.
Convicted of murder by a McLean County jury in 2006, Maurice LaGrone Jr. was sentenced to life in prison for the deaths of Christopher Hamm, 6, Austin Brown, 3, and their sister, Kyleigh Hamm, 23 months old, when they drowned in the back seat of a car driven by LaGrone.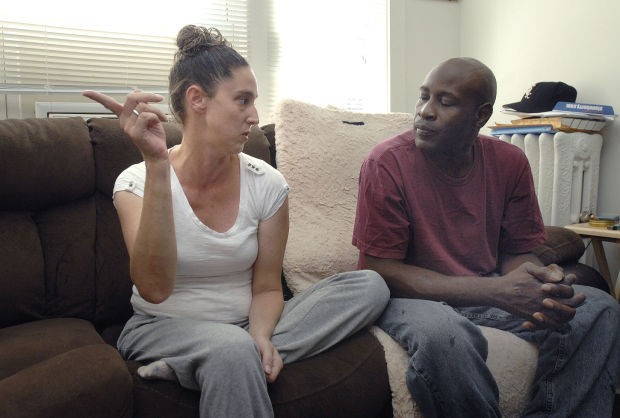 In a separate trial the same year, LaGrone's former girlfriend Amanda Hamm, the children's mother, was convicted of child endangerment. She was sentenced to 10 years in prison, but only served about 14 months after she received credit for time served in jail awaiting trial, and for day-for-day credit on her prison term.
In a recent interview at Western Illinois Correctional Center in Mount Sterling, LaGrone still maintains the car went into the lake accidentally and that he and Amanda Hamm, whose last name is now Ware, were unable to save them.
LaGrone, now 42, understands that some people, including the fathers of the children and their families, will forever judge him harshly for parking on the boat ramp facing the water.
"I was just being a kid. I liked to have fun. Sometimes it's not safe. I in no way chose to hurt anybody. It was a tragic situation for me, too," he said.
Ed Parkinson, one of the special prosecutors who handled the two murder cases, said he remains convinced that LaGrone and his former girlfriend planned to kill the children as a precursor to starting a new life in St. Louis.
The tremendous loss felt by the families of the children should never be forgotten, he said.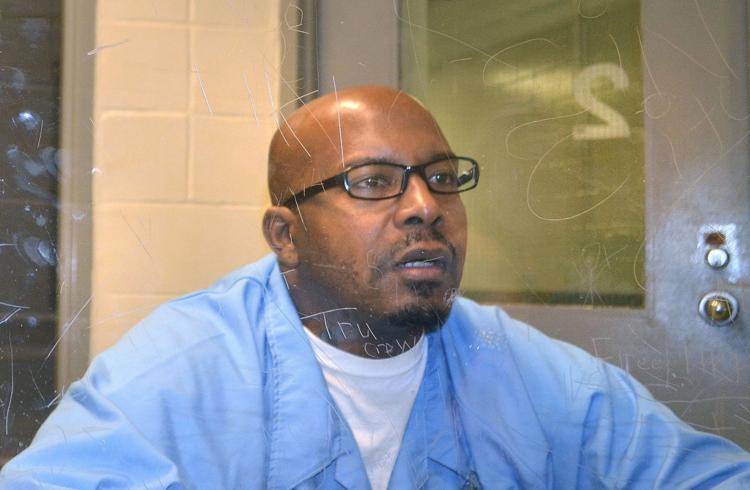 "Nobody thinks about them," said the prosecutor, adding he still recalls the smallest details of the case that he refers to as "the death of innocence."
LaGrone, who was living with Ware and her children in a public housing complex in 2003, was transferred to the medium-level prison about a year ago from Pontiac Correctional Center. The move is part of the Department of Correction's initiative to house inmates with no disciplinary issues out of maximum-security prisons.
LaGrone said he is aware of the three-year court battle his former girlfriend has been waging in Cook County to retain custody of her three children born since she was released from prison.
The state took the two girls and a boy after a doctor recognized Ware as the person involved in the Clinton Lake drowning case. Ware was in the hospital recovering from the birth of her son in March 2014 when the child welfare investigation began.
A hearing in the custody case was postponed this week until February.  
LaGrone said he regrets that his actions in 2003 have played a part in what is going on in Cook County.
"I'm remorseful, very apologetic for the accident that caused people harm and so much sorrow. I hate that this situation is following them after all these years," he said.
To pass the time in prison, LaGrone lifts weights and attends classes. The memories of Sept. 2, 2003 return, he said, mostly at night.
Gallery: Amanda Hamm and the Clinton Lake drownings
Clinton residents Amanda Hamm and her boyfriend Maurice LaGrone each were charged with murder after Hamm's car became submerged in Clinton Lake in September 2003 with her three children, Christopher Hamm, 6, Austin Brown, 3, and Kyleigh Hamm, 23 months, in the back seat. LaGrone was driving and escaped, along with Hamm, from the car. Hamm was convicted on lesser charges of child endangerment and served 14 months in prison, while LaGrone is serving a life sentence for murder. Hamm later married Leo Ware and the couple are now embroiled in a custody battle with DCFS, which removed the couple's three children from their Chicago home when they learned of her background. 
"It's like a nightmare. I have dreams of being in an incontrollable situation in a great body of water," he said.
With his avenues to appeal his conviction exhausted at the state level, LaGrone focuses on prayers for forgiveness and peace of mind — both of which are elusive most of the time.
"Your prayers change when you come to prison. I try to stay humble" he said.
Forgiveness, he said, "is an every day process because I go back and forth. I'm still working on it."