DECATUR — On a city block leased for $1 from the city of Decatur, Crossing Healthcare will expand its prescription produce program with an orchard and a summer farmers market for the general public.
The garden, located across the street from Crossing at 320 Central Ave., is part of an array of nutritional services at the clinic, which also offers a twice-weekly Zumba Remix aerobics class, diabetes support group and weight management help.
The Decatur City Council, which agreed in 2016 to lease space for the garden, voted last month to expand the area by a city block. Crossing will hire a full-time gardener to aid the expansion.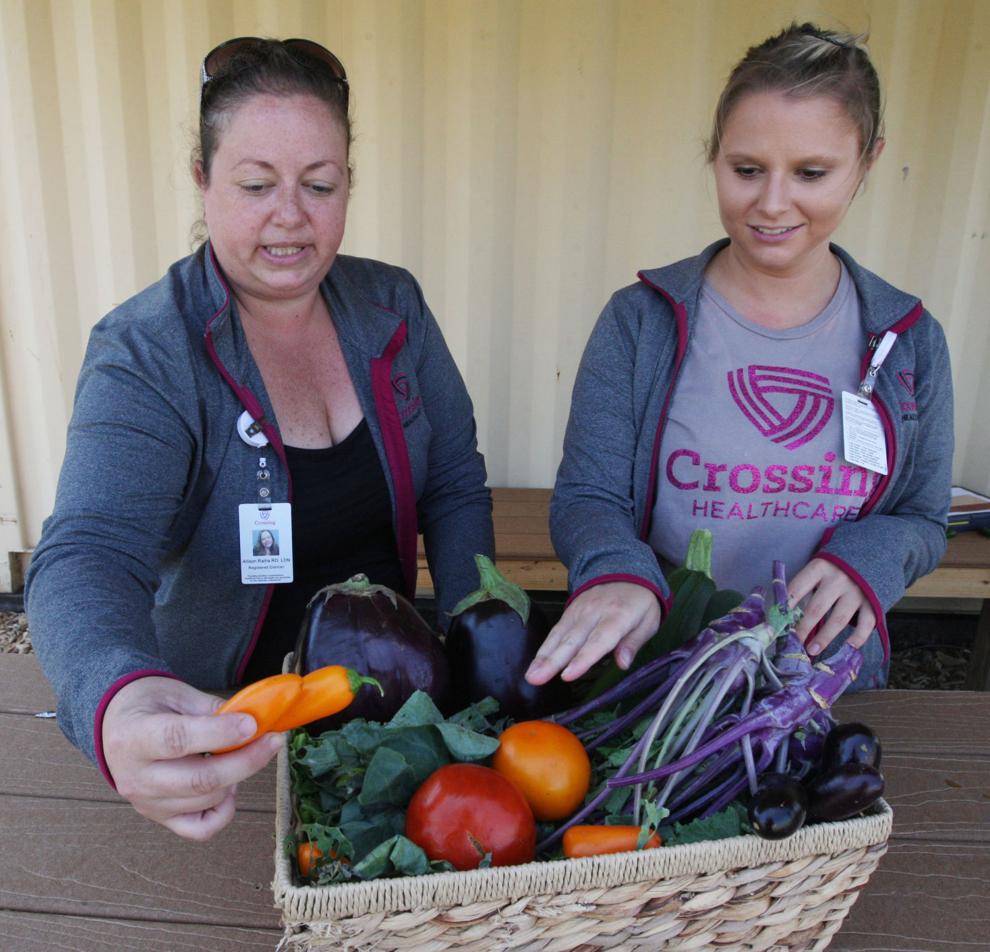 Prescription eligibility from the garden will include people with prediabetes, diabetes, hypertension and obesity. The program is also being expanded to children and people in the medication-assisted treatment program for drug addiction.
Patients with diabetes and prediabetes are also required to attend classes to learn about their condition, Raiha said.
In the first two years combined, the program reached 80 people, Raiha said. And as the third growing season approaches, Crossing hopes to reach 200 patients by expanding the garden and the conditions covered.
Each eligible patient receives a box of 13 to 15 pounds of produce free every week, she said. The box also comes with some recipe ideas.
Patients get produce for 16 weeks beginning in midsummer, Raiha said. The prescription includes tomatoes, peppers, broccoli, cauliflower, cucumbers, eggplants, lettuce, zucchini, watermelon, strawberries and other fruits.
The suggestion by patients to have more fruits, Raiha said, led to the orchard plan. The orchard will be made up of apple trees, pear trees, peach trees and nectarine trees, she said.
"We are very excited about that," she said. "We are currently finalizing placement (for the plants)," she said.
Some of the fruit will come from berry bushes that also serve as a perimeter to the garden. Macon County Environmental Management provided a $4,700 grant to Crossing to buy the bushes and build the perimeter, said director Laurie Rasmus.
"They've had problems with critters getting into the garden. They thought if they put in a living perimeter of thorny berry bushes it would help," Rasmus said. "Crossing did an excellent job at using recycled materials, using local resources and also just doing it in a very timely and productive and cost effective way."
Any Macon County local government, institution, organization or business is eligible to apply for the Community Environmental Sustainability Grant from the agency. Rasmus said applications are open through April 2. Visit macongreen.com or call (217) 425-4505.
This year, a graduate of the Mercy Gardens program will be hired as a full-time employee of Crossing Healthcare to oversee the garden.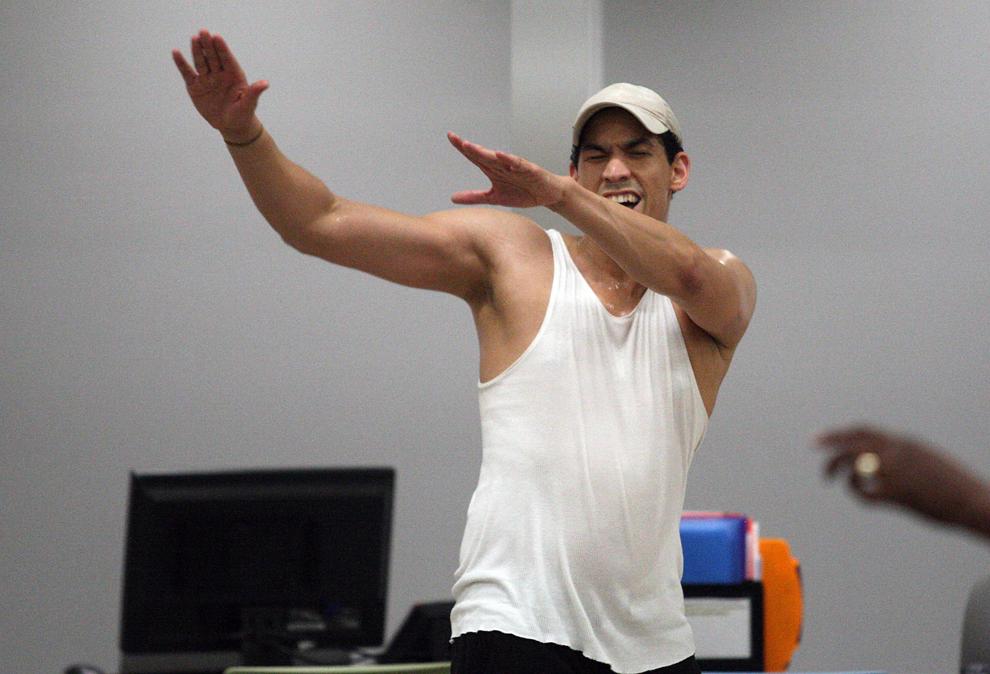 "It's amazing. Not only was there another full-time job position created in Decatur," Jackson said, but "the results they've had with that is amazing with changing the lifestyle and choices people are making."
The program is effective because patients have access to healthy food, and they get used to having healthy produce in their kitchens, Jackson said.
Crossing conducted a survey and found the majority of people ate between 75 percent and 100 percent of their food each week. The people in the program saved money, were encouraged to try new things and said they ate more fresh food than they otherwise would have, Raiha said. There was even a request for more Brussels sprouts and asparagus, she said.
"I have not had any negative comments; they are overwhelmingly positive," she said.
People not on the prescription produce program can come to a farmers market every week for 16 weeks. The market will begin when the produce is ready, which is expected to be around mid-June, Raiha said.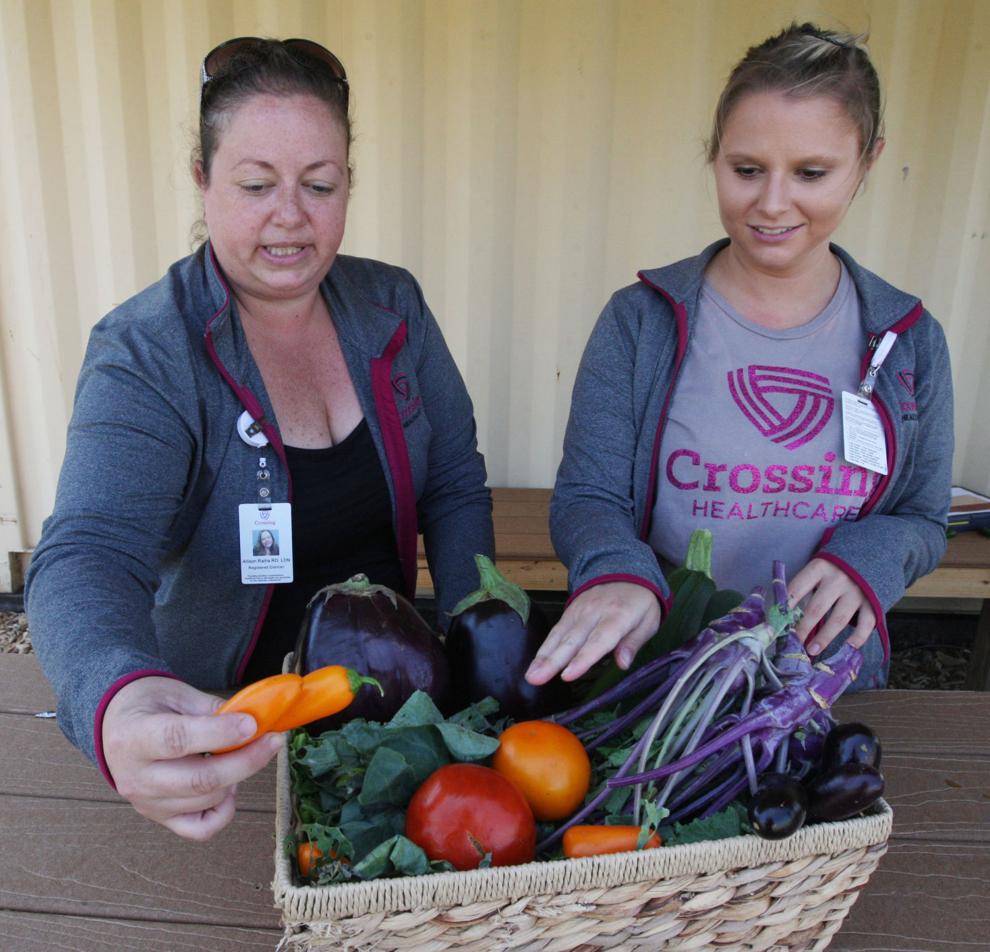 The items will be sold in three sizes, which cost $5, $10 and $20. The $5 market box could have potatoes, zucchini, squash and tomatoes, for example.
"We want a $5 market bag, so anyone can afford to get some fresh produce for the week," Raiha said.
The market will be from 10 a.m. to 1 p.m. on Fridays in the summer. For more information, visit Crossing Healthcare's Facebook page or call (217) 877-9117.
"We are looking forward to it. It is a great time of the year. We want to help lower the food insecurity rates and provide fresh produce," she said.