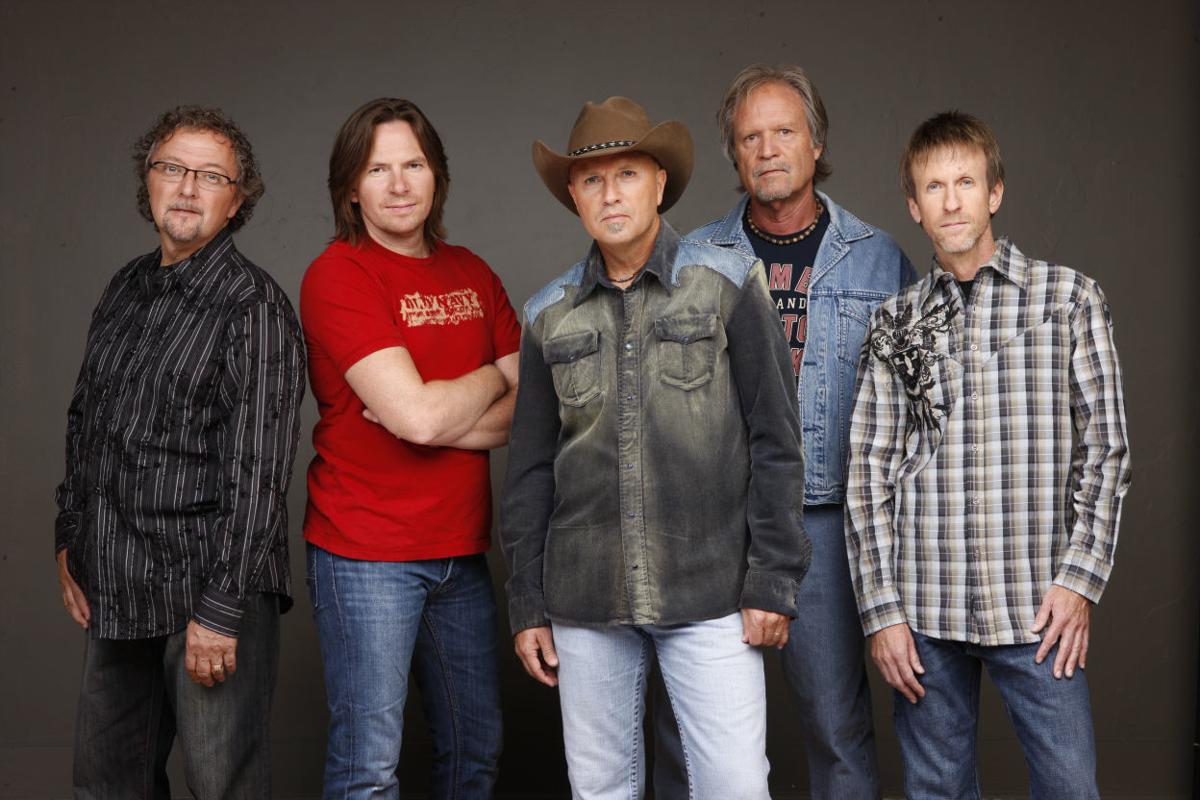 DECATUR — Organizers of Decatur Celebration on Monday announced event headliner Sawyer Brown and said they've cleared a key fundraising hurdle, but stressed that the community's support is still crucial for the downtown festival's future.
Kevin Breheny, co-chair of the event's revitalization committee, said the organization has raised $180,000, more than the $150,000 organizers had said they needed to secure for entertainment. Sawyer Brown, a country group with top hits in the 1980s and 1990s, was announced Monday as the headliner for Sunday, Aug. 4, the final day of the 34th annual event.
The revitalization committee was formed this spring after the resignation of longtime Decatur Celebration producer Lori Sturgill in March. Breheny said businesses and community leaders pulled together to ensure that the event could continue, but they're not out of the woods yet, and the community's help is still needed. The wristbands that represent admission into the festival pay for the cost of operations, he said, encouraging people to buy them ahead of time. 
"The Celebration is one storm away from going out of business. It would be nice to save for a rainy day," he said. "If people can buy wristbands ahead of time, the better we will be."
The five musicians who founded Sawyer Brown in 1981 were originally members of country singer Don King's road band, but chose to stay together after King retired. in 1981. They won the television competition series "Star Search." which included a record contract.
They are three-time CMT Country Music Award video group of the year winners, and from 1993 through 1998, won the TNN/Music City News Country Music aware for vocal band of the year.
They have seven top-10 albums and 19 top-10 singles, including three No. 1s: "Step That Step" (1985), " Some Girls Do" (1992), and "Thank God for You" (1993).
"I think they will bring in a good crowd," said Celebration producer Jarrod Cox.
Previously announced headliners include Head East (Friday, Aug. 2); Clay Walker, Sponge and We Are Messengers (Saturday, Aug. 3); and I Am They and a Bruno Mars tribute act (Sunday, Aug. 4). There's also a three-day battle of the bands competition.
You have free articles remaining.
Cox earlier had indicated that the event would feature an R&B artist who had not yet been revealed, but said Monday that act was "off the table."
"It was hard to get that act with such short notice," he said, declining to name the artist with whom Celebration had been in talks. Cox said he tried to schedule about six other R&B artists after the original act fell through. "It just got out of our price range," he said.
Breheny said Sawyer Brown made a perfect addition to the entertainment lineup. "It is a great mix of genres," he said. "There is something for everybody, but there are also some regional groups coming that are phenomenal."
Wristbands are are $10 in advance and $15 at the gate. Children age 12 and under are admitted free.
Festival organizers began charging for admission in 2017 after the festival had been free for decades. They said the change, which included a fence around the perimeter of the downtown festival, was needed because of the financial challenges of producing the large-scale event.
Sturgill had served as producer since 2010. In a statement, she said she stepped down because it was time to "pursue other passions." Her resignation came days after more than 20 Celebration volunteers and donors signed a letter to the event's board saying there needed to be changes in leadership.
The following month, volunteers and Celebration board members announced that the event would continue, but were candid about the challenges ahead. They needed a lot of help, both from volunteers and financial supporters.
Speaking Monday, Breheny said he has spent the past few months approaching business leaders and others.
"And they have been more than receptive," he said. "Because nobody wants to see the Celebration end."
Tim Cain contributed to this story. 
Contact Donnette Beckett at (217) 421-6983. Follow her on Twitter: @donnettebHR