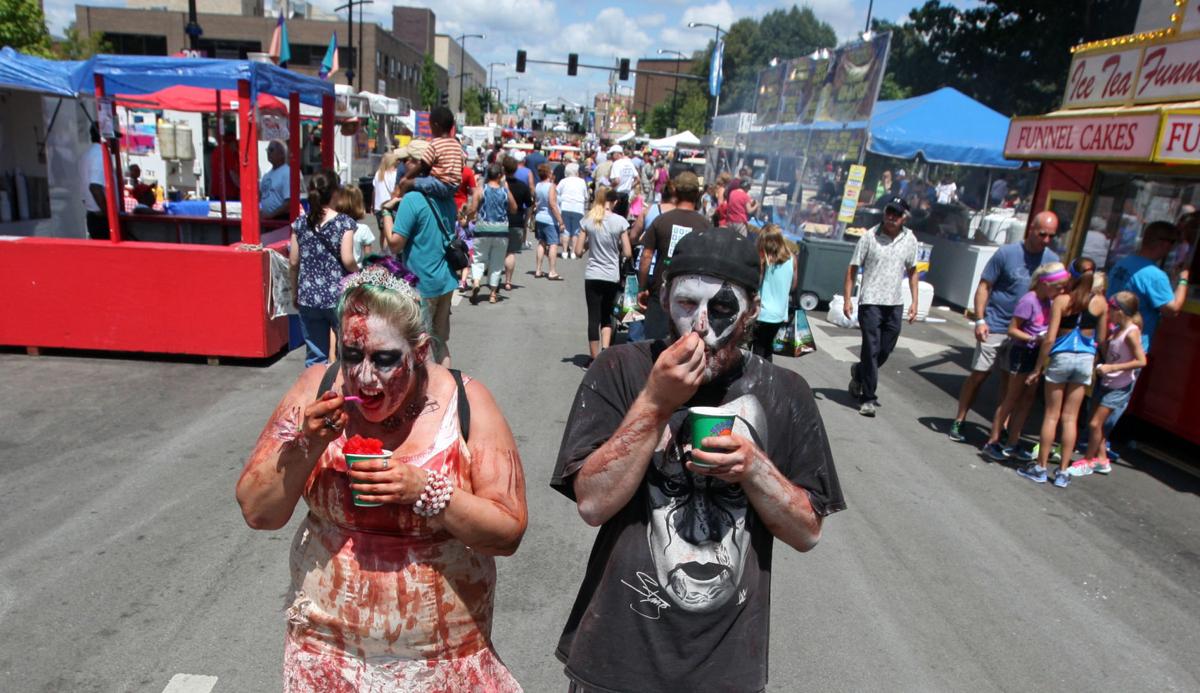 DECATUR — Creepy creatures roaming the city's streets may be a strange sight for some to see, but not for the group running the Scream Haunted Adventure on East North Street. 
The grayish-black trailer covered in cobwebs and ghosts may seem small on the outside, but inside, the opportunities to give Decatur Celebration visitors a pre-Halloween fright are plenty. 
Gary Moore, production designer for Scream's production team, Creatures of the Night, said the amount of time it takes someone to make their way through the haunted house depends on how scared they are. 
"We just had a little girl and her dad just go through," Moore said Friday evening. "The girl wasn't that scared, but the dad's just jumping everywhere."
The haunted house is mostly dark, with tight corners and a scary surprise at every angle. A dense fog created by a machine fills the air, and a green laser effect gives it a thick, mysterious quality. 
You have free articles remaining.
It costs $2 to go inside of the haunted house. Once the Celebration ends, Moore said the Scream team will look forward to its October haunted house events at the former Sears store at Hickory Point Mall.
Those looking for more information about the haunted house or to learn how to get involved with it should email scream@decaturscream.com.
"We're always looking for good volunteers who want to get out there and have some fun," Moore said. "It's a lot of fun."
---
---
Contact Jaylyn Cook at (217) 421-7980. Follow him on Twitter: @jaylyn_HR