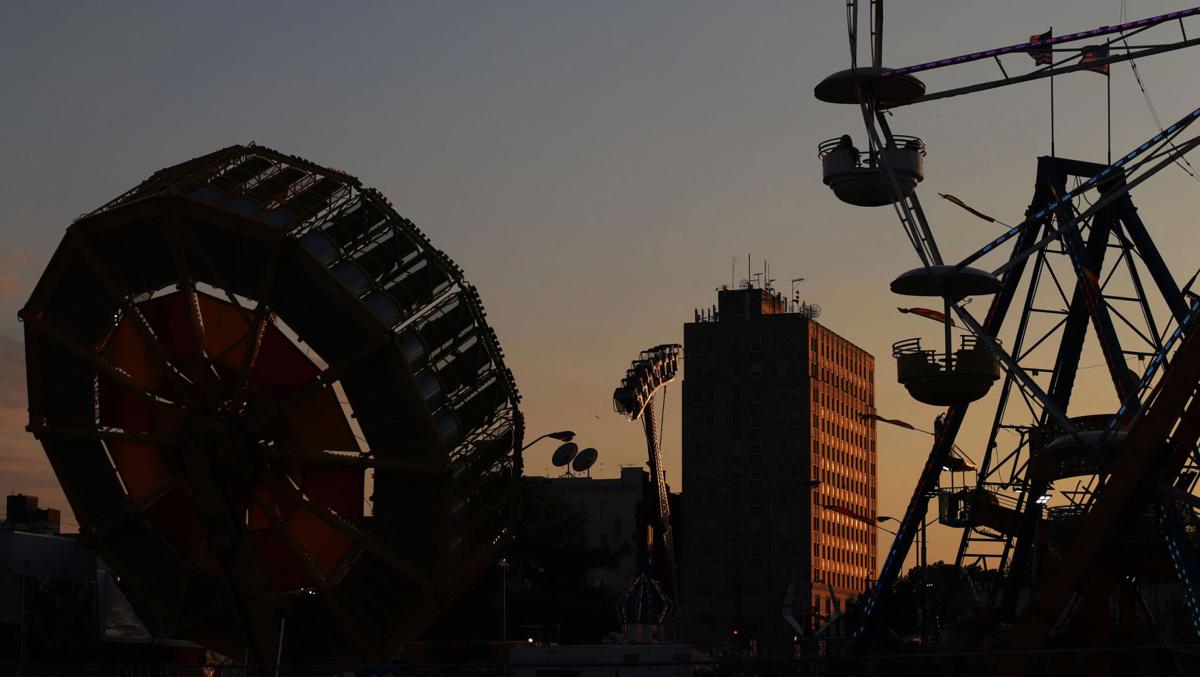 The inspectors watched for the vendor's opportunity to properly wash their hands as well as the proper set up such as a sink. They also studied the area for proper sanitizing, taking the temperature of the food and certain types of thermometers.
You have free articles remaining.
"We will be out here everyday," Allison said. "For the Celebration, we check once a day, but they don't know when."
The food vendor must also have a food handler or food manager certificate. If the vendor did not have a certificate, the health department offered a class at noon on Friday at Central Park. "We had information on food handling available for them," Allison said.
DECATUR — Creating something from nothing is was Decatur Celebration does. Katie Hill and Ja…
Contact Donnette Beckett at (217) 421-6983. Follow her on Twitter: @donnettebHR