DECATUR — Drop shot, cross court, loop and a smoother kill — they sound like intricate moves on a court, but are actually terms heard during a fierce battle of table tennis.
First of all, table tennis is the sport. The name "ping-pong" is a copyrighted game once trademarked by Parker Bros.
"That's why everybody gets bent out of shape when they say ping pong," said Ron McCarty. "It's a game, but it's not this game."
McCarty, 68, travels from Mount Pulaski to practice with a group of about eight Decatur players, but he has played table tennis regularly since 1979.
The levels of competitors are split by experience, referred to as A, B or C class. The Decatur group competes in class B. "A is the top," said player John Wells, 68. "They hit the heck out of the ball."
"You can see the ball, but not very good," said teammate Bob Brown.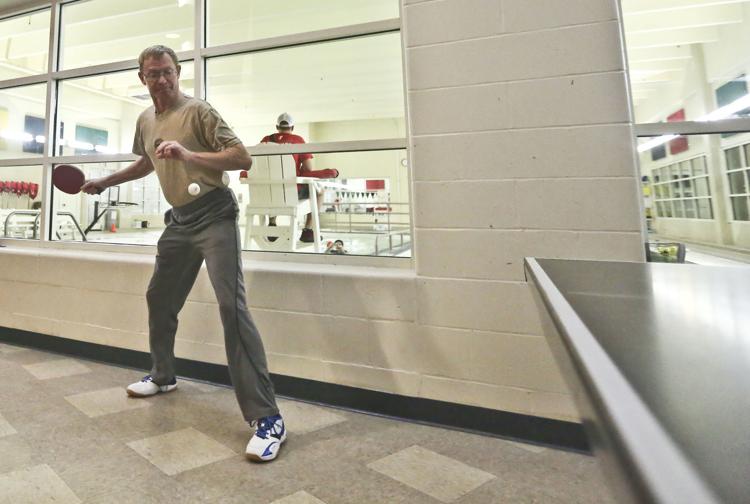 Brown, 60, from Decatur, is one of the more experienced players. As a young adult 40 years ago, he competed against players from all over the world. "A lot has changed since then," he said.
The number of points has been reduced from 21 to 11 in recent years. The variety of paddles have also been expanded. But one of the biggest changes has been the make and size of the ball. For competitions, they are slightly bigger and made out of polyurethane. "And there's no seam," McCarty said. "They blow it up."
Decatur once had a growing reputation in the table tennis world, including with native Jim Schnorf, who was ranked as a national player in 1982. The Decatur Park District offered a table tennis club for residents in 1974. And Lakeview High School was the venue for a sanctioned U.S. Table Tennis Association tournament in 1980.
"And we've made a little noise here and there," Wells said about his teammates.
The men still compete in tournaments, but because they are not a sanctioned team, they have to register as individual players. To become a table tennis team they need to meet several requirements, such as a number of participants, fees, equipment and a location. The team currently meets at the Decatur YMCA  on Wednesday evenings to practice for upcoming tournaments. McCarty has hosted a table tennis tournament for 10 years in Mount Pulaski. He said the event requires responsibility and time. "It takes me hours to set up," he said.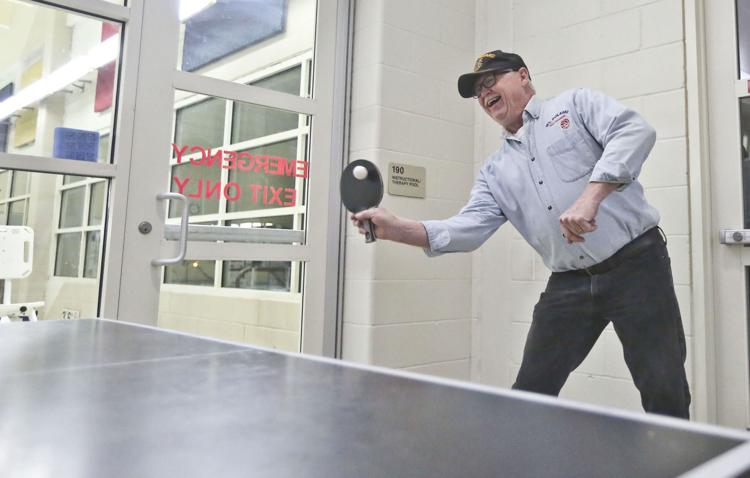 Although they have a home base at the YMCA, they are currently looking for something with more tables as well as cheap or free. "We can't afford to pay $25 a night," McCarty said.
The local team have the experience to help anyone wanting to join them. They said the biggest challenge many have is finding the time to practice and compete. "It's hard to come in on a regular basis," McCarty said. "So I only come in once a week to play."
The players encourage others to watch, talk and participate if they have an interest. "We'll put you in," McCarty said. "You don't have to compete if you just want to learn."
Wells said he uses basketball exercises to better his game. "It is a constant battle trying to improve," he said.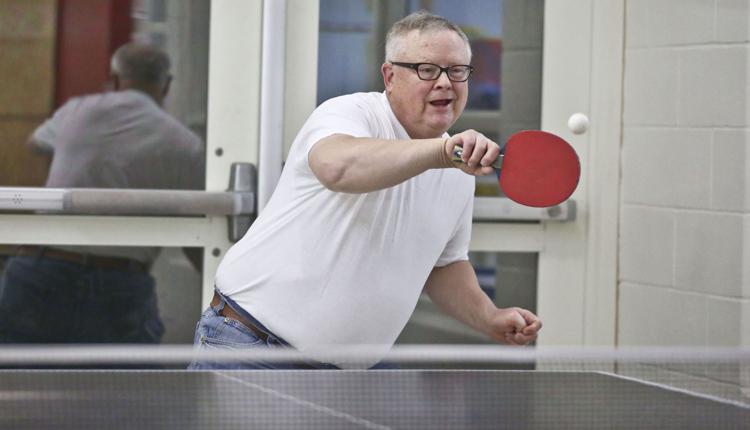 When he and others compete, they must have a required list of items including table tennis shoes, two paddles, Aspirin, a first-aid kit, water and fruit. "That's for cramping," Brown said. "You can get cramping anywhere."
The Decatur players have witnessed the younger players' endurance, a tool the older men know is important. According to the Decatur players, table tennis is a great form of exercise, but it is the friendship that brings them together. "I love the game too," Wells said. "But I'm worn out two or three days afterwards."
"You can definitely work up a sweat," McCarty said.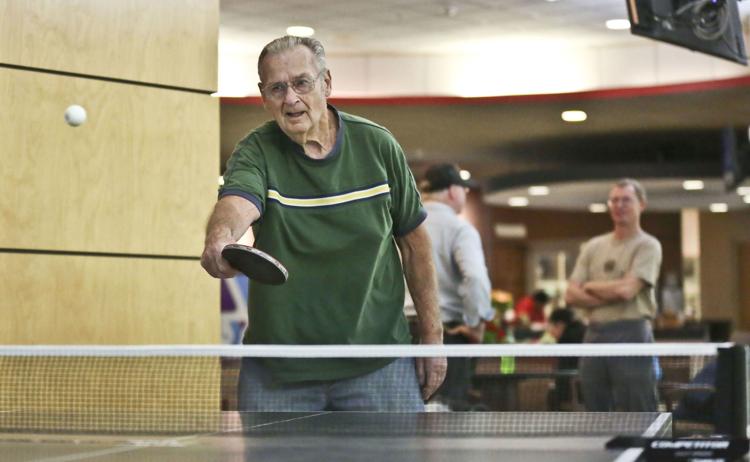 Don Dagley, 82, said he has been playing the game since he was 10 years old. The love of the game continues to bring him back. "You don't play the same every time," he said. "Some days you have a good day, some days can't hit a bull in the (rear) with a bullet."
His teammates accuse Dagley of cheating. "He switches hands," McCarty said.
Dagley uses that to his advantage. "You have to when you are an old man," he said.