DECATUR — For 10 years, organizers of the Matthew and Tony Memorial Golf Outing have been driven by the same creed to keep the event going: "If we save just one life, then our mission is accomplished."
"... and that no other family suffers the devastating loss that we have suffered," added organizer Sandra Yelovich. 
Friday afternoon marked the end of the fundraiser's decade-long presence in Decatur, as the South Side Country Club hosted the event for the final time. More than 140 golfers hit the green and played a friendly round of golf in honor of the outing's namesakes.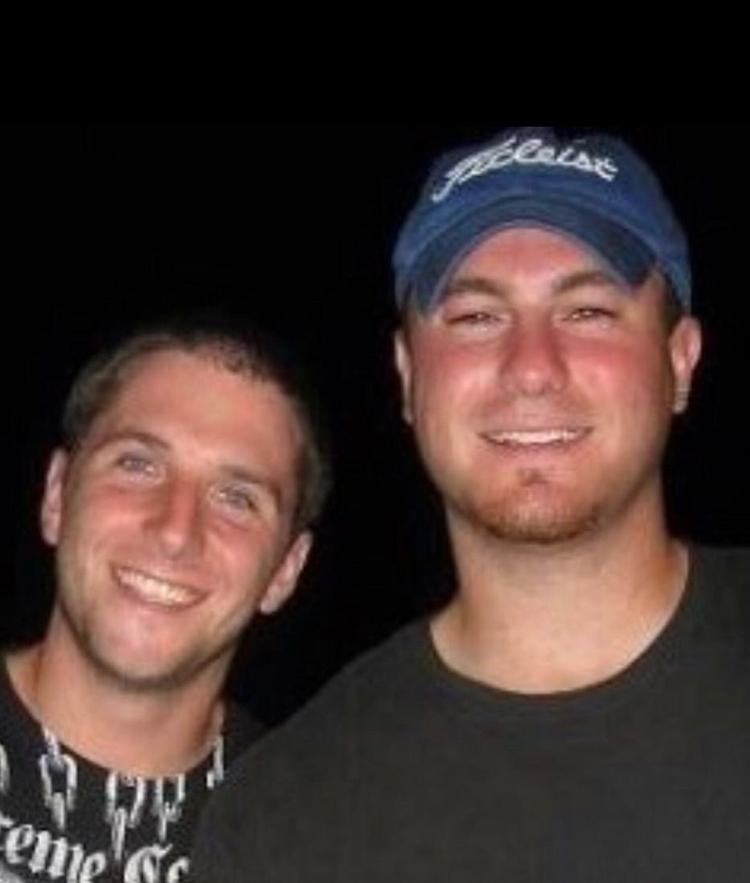 One year later, Matthew's parents, Sandra and Michael Yelovich, joined Anthony's parents, Steven and Sharon Samuelson, to create the golf outing as a way to honor their sons and to make a positive change with their grief. 
But reliving the pain of losing their sons each year hasn't been easy for the families. 
"We thought we were going to stop last year, but we thought 10 years would be a nice, even anniversary," Sandra Yelovich said. "It's just very difficult. It's just very difficult and its really hard on our families."
Despite the fact that the outing is no more, Sandra Yelovich said it has accomplished its mission and has made a positive impact that should be felt for years. 
All of the funds raised by the event during its ten-year history were donated to Macon County chapters of Students Against Destructive Decisions (SADD). The nationwide organization reaches out to school students and aims to encourage them to avoid potentially harmful situations, such as driving drunk. 
The golf outing initially only donated to SADD chapters at Mount Zion and St. Teresa high school, where Matthew Yelovich and Tony Samuelson had  graduated from, respectively. Since then, Maroa-Forsyth, Lutheran School Association, Cerro Gordo, Meridian and Warrensburg-Latham high schools have benefited from the outing.
Sandra Yelovich said the event has raised over $350,000 for county SADD chapters, with an average of $35,000 to $40,000 being raised for the schools each year. The money helps the chapters provide special programming for students, like recruiting speakers and creating mock drunk driving crashes. 
"I just think that the speakers that have come to the schools just have such a great impact on the students and the people," Sandra Yelovich said. "They just have a great impact on those who hear them speak."
Katie Boltz, Anthony Samuelson's sister, spent five years as Mount Zion High School's SADD chapter sponsor.
As she prepares to take over as Central A&M High School's SADD sponsor, Boltz said the outing has made a true difference for the Macon County chapters.  
"I'm already trying to wrack my brain on how I'm going to be able to have the same impact there without the same funding," she said. "This golf outing has helped us tremendously and the supporters of this golf outing, I don't know if they realize what all they've been able to let us do with that money."
Boltz said one idea she's kicked around to bring more funding to local SADD chapters is to sponsor a golf outing under the organization's name. That way, she said, her family and the Yelovichs can work to move on from the grief of Matthew and Anthony's deaths. 
However, that doesn't mean that either of their memories will be forgotten.
Boltz said she plans to continue working with SADD, no matter the funding situation, and keep her "free-spirited" brother's memory alive through her education of younger generations. 
Sandra Yelovich, who said she was never surprised at how supportive people have been toward the event, said she plans to honor her son by being a good person. 
"Because he was a good person," she said.