DECATUR — Krystal Johnson acknowledges she was a parent who approached her children's schools whenever she had a complaint, "but I actually went to do something about it."
Desiring to be a positive role model for children alongside teachers and school administrators, Johnson, 33, educated herself about forming relationships between the community and kids.
"A lot of kids, when they come home from school don't have anything to eat, so I will be providing healthy snacks and teaching them fun ways to make their snacks," said Johnson, who will also be doing crafts and physical activities with the children.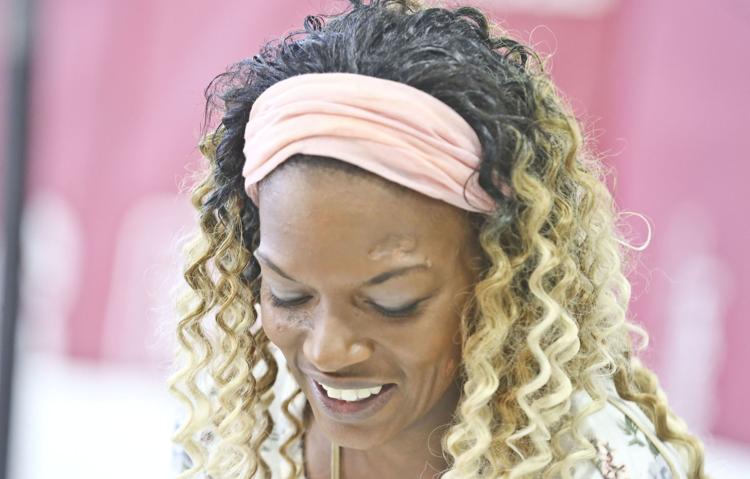 Johnson's desire to help doesn't just start after school, either. Throughout the summer, she collected clothes for a community rummage sale.
"But it's not a sale, because everything is free," she said.
Families can register their children for the after-school program during the From Us 2 U Free Fall event from 1 to 4 p.m. Saturday, Oct. 27, in Old King's Orchard Community Center. Donations for the clothing giveaway can be dropped off at Old King's Orchard ahead of time. Along with the clothing giveaway, activities will include snack making, crafts and games. Registration for the after-school program can also be done by contacting Johnson through her Facebook page or email at kdj010285@gmail.com.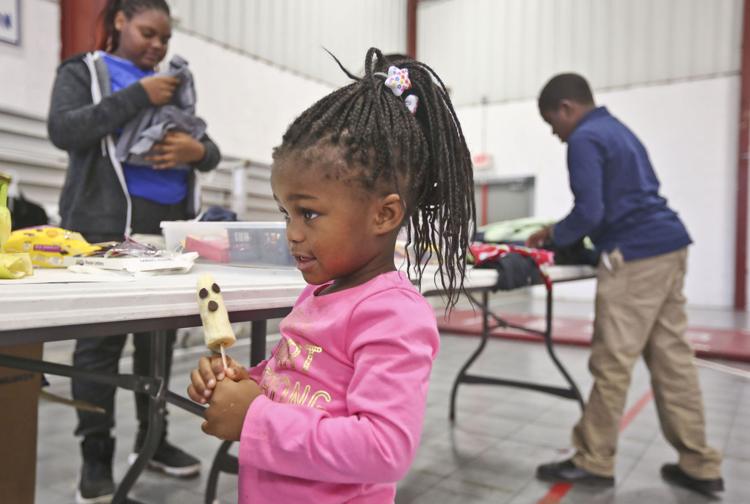 Johnson already has piles of clothes and other items stacked up in her home, but she said she's always accepting donations for clothing, gift certificates, cards or nonperishable food items.
"Anything that anybody can think of that helps me help the youth, I'll take it," she said.
Latoya Branch visited Johnson's Back to School giveaway in the summer and came away impressed.
"They had a lot of clothing items," Branch said. "Whoever didn't have school materials, they had a table set up where you could get a pack of paper, pencils, just common supplies."
Branch is the mother of La Angel, 8, and Laela, 4, and they have participated in Johnson's programs.
La Angel enjoys making special dishes, such as desserts and ice cream. "My favorites are making s'mores," she said.
Branch said the activities have been positive experience for her family.
"This is more based on the community. It's coed and a wide range of ages," she said.
Johnson said she tries to make the games fun for the kids with their own brand of basketball, double-dutch and other activities. The goal of From Us 2 U is to get children engaged in physical activities.
"Teaching them that there is more than just video games," Johnson said.
Johnson said her own childhood serves as an inspiration for creativity that she hopes she can pass on to the children in her program.
"I grew up with the easiest of stuff, like telephone cords when we didn't have a jump rope," she said. "Kids don't know what is out there. They have heard of about it, but they don't engage in things like that."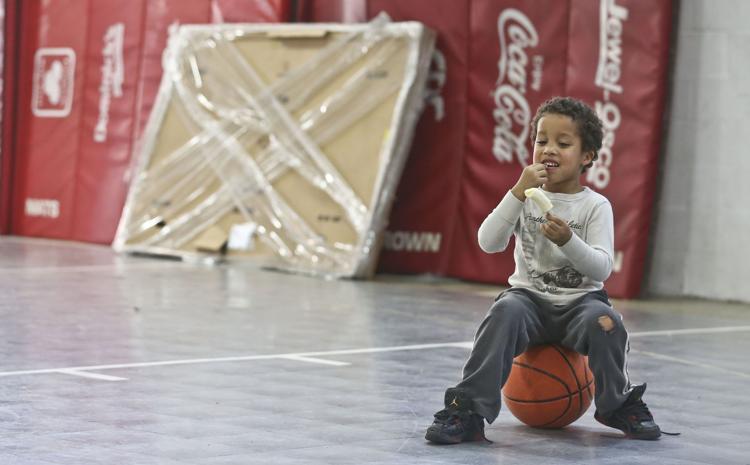 Physical activity goes hand in hand with eating healthy, which is also important Johnson said. She wants children to learn that taking care of the body affects other aspects of a person's life.
From Us 2 U is also a branch of the Obesity Prevention Coalition, which meets once a month at Crossing Health Care to address the issue of childhood obesity and raise awareness. The coalition's website notes more than 30 percent of American children are considered obese or overweight, triple the number in 1980.
Johnson sought help from those in the physical fitness and health fields, with personal trainer Bunky Slaw joining the program. Allison Raiha, a registered dietitian at Crossing Healthcare in Decatur, offers suggestions for healthy snacks.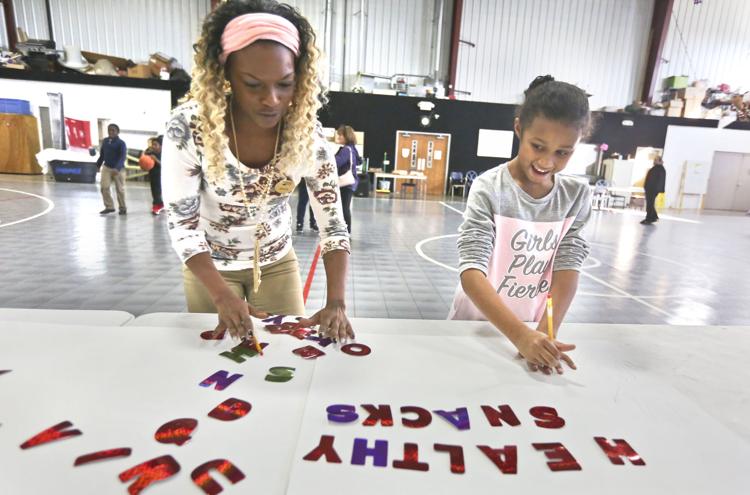 Johnson said she was motivated to create From Us 2 U through the Parent Leadership Training Institute, a program designed to help parents become better advocates for their children. She has proven to be a quick study.
"Krystal and her project have been one of the most successful. She is getting lots of strength and backing from the community," Raiha said.
Slaw added that the program provides positive reinforcement for the children through healthy activities, adult supervision and leadership.
The three women said the community's continued and growing support will be needed for the program to thrive.
"But we just want to set an example," Raiha said.
The Obesity Prevention Coalition has also helped by seeking grants for the after-school program, and the first donation for $400 was an encouraging start, Johnson said. 
The funds have been used to purchase food, as well as items to encourage physical activity, such as pieces for an obstacle course and small scooters.
"Maybe get them mini pedometers, so they can keep track of their calories," Slaw said.
Johnson said she and the rest of the From Us 2 U volunteers focus on the positive for all the children, knowing self-image for the body and health is important throughout life. This complements what Johnson and her staff believe is paramount to their efforts: the success of the children for a better community.
"The children of this community that take part in this program are going to benefit," Raiha said. "We will have strong leaders in the future."