DECATUR — Lashonda Anderson wanted to give local families an opportunity to learn more about special needs services, a struggle with which she has personal experience. Son KJ, 4, is on the Autism Spectrum and his brother, two-year-old Johnathan, has a congenital neurological disorder.
"It's not an easy path," she said. "There are things I still don't know or understand. I don't know who to ask."
The free event is planned from 9 a.m. to 1 p.m. Saturday, Sept. 15, at the Pershing Early Learning Center, 2912 N. University Ave. in Decatur.
"There is a range of services," Anderson said. "The fair is open to anyone with disabilities, not just children, or anyone that wants to come to educate themselves and learn more about disability services."
In 2017, Anderson attended the Parent Leadership Training Institute, a 16-week class for parents to become more engaged in the community and learn to be an advocate for children. "One of the projects was to create a community project," she said. "Going into it, I thought it would be a group project, but it was for individuals."
In the past, Anderson had organized career fairs at her previous employer Millikin University. She is currently a TRIO Career and Transfer Specialist at Richland Community College. "Why not organize a special needs resource fair?" she asked herself.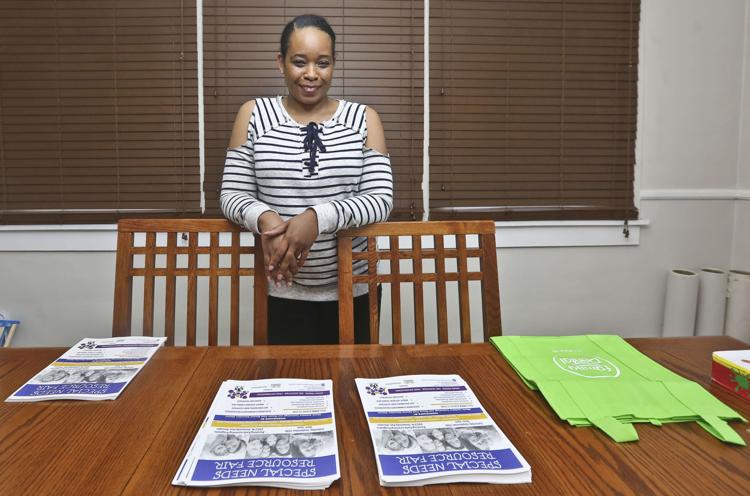 With her own family experience, Anderson understood the struggles of finding services for her children and herself. As well as organizing the fair, she will be studying the services too. "I will be attending the fair getting my own information," she said. "We are still in that puzzle process in trying to find out what do we do now."
Anderson hopes educators, therapists and community organizations will attend the fair to learn more about what is available as well. "And I'm hoping this is an annual event," she said.
Anderson has attended larger fairs like this. "They are huge," she said. "So there is a possibility for this to grow."
Love became involved by providing information and support for Anderson. "Lashonda has had great ideas from the very beginning," she said. "I came on to be a cheerleader."
"She is more than a cheerleader," Anderson said.
Love found the fair to be an interesting event for the community. She has witnessed educators and families' challenges. "There are a lot of families coming together stepping up and wanting to figure this out," she said.
They are hoping the fair will give families an opportunity to meet other families, giving support, advice and ideas. "And maybe they have some similarities in their kids," Anderson said.
The event has already seen support from businesses and organizations by providing gift cards and event packages for drawings.
Visitors can attend two workshops during the event. The Macon-Piatt Special Education District will focus on IEP, or Individualized Education Plan, providing information for families. The Illinois Assistive Technology program will have a workshop on their products.
The fair will offer a few fun events, including children's games, activities and child care. "Things to keep them active while the parents can move around the booths and not be distracted," Anderson said.
Love and Anderson are hoping the community finds an interest in the fair as well, by providing sponsorships, donations and support. "So we are looking for donations of gift cards or marketing materials, we will be happy to take that and use them as door prizes," Anderson said.
Anderson is hoping the support the fair generates will go back to the families who need the help. Many of the services can be expensive, including wheelchairs, therapy, learning devices. "Those things can be very costly and unexpected," Anderson said. "When you are going through this disability path, you don't know what you need."