President Donald Trump's immigration order sowed more chaos and outrage across the country Sunday, with travelers detained at airports, panicked families searching for relatives and protesters registering opposition to the sweeping measure that was blocked by several federal courts.
Muslims in Decatur reacted with shock and dismay at Trump's actions banning travel to the U.S from seven predominantly Muslim countries.
"It's against the core values of the United States and what we all stand for," said Dr. Rana Mahmood, president of the administration of the Greater Decatur Islamic Center, speaking after prayers Sunday.
He said penalizing people already granted refugee status or are holders of green cards and valid travel documents, and had already passed security screening, made no sense. Mahmood, a neurologist, said America's golden reputation as a beacon of freedom for all mankind is being sullied needlessly. He said a nation founded on immigration has always welcomed those who came here lawfully from all ethnic and religious backgrounds and are willing to work hard to build their lives and enhance their adopted homeland.
"This country is based on that," added Mahmood, 50. "But if we start dividing people on the basis of race, ethnicity and religion, it is going to tarnish the image of the U.S all over the world."
Mahmood and other Muslim leaders are advising Muslims not to leave the country, even if they have valid residency permits or even U.S. passports. He said with Trump firing off executive orders left and right, it's too unpredictable to know who will end up on some new list of banned travelers.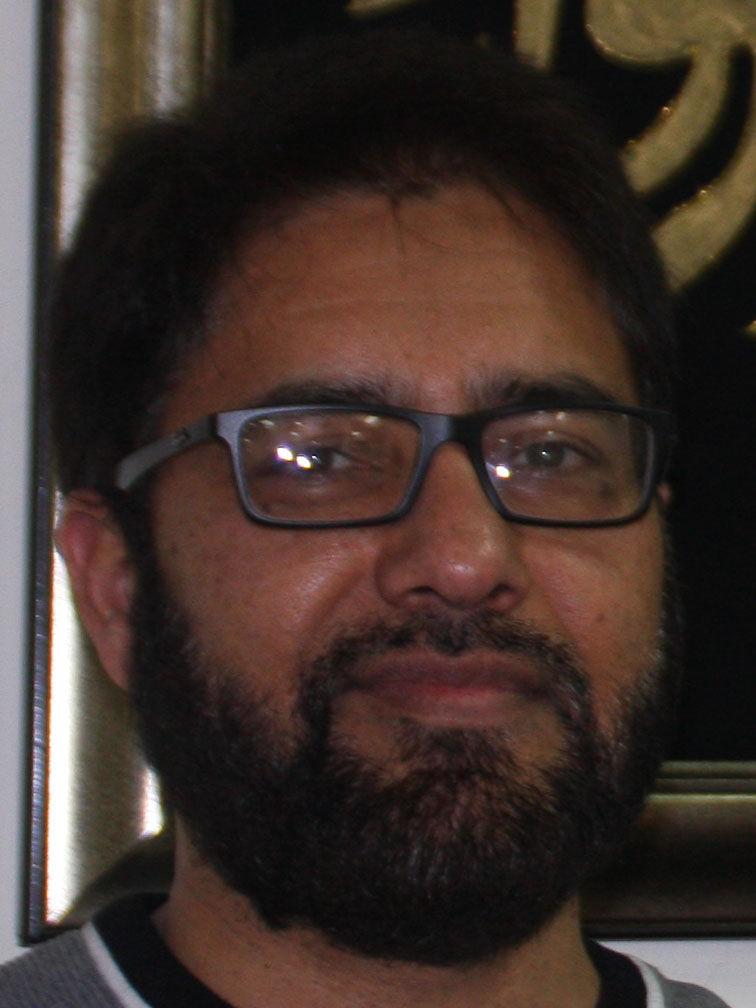 Across the country, attorneys struggled to determine how many people had been affected so far by the rules, which Trump said Saturday were "working out very nicely."
But critics described widespread confusion, with an untold number of travelers being held in legal limbo because of ill-defined procedures. Lawyers manned tables at New York's Kennedy Airport to offer help to families whose loved ones had been detained, and some 150 Chicago-area lawyers showed up at O'Hare Airport after getting an email asking for legal assistance on behalf of travelers.
Advocates for travelers say the chaos is likely to continue. The executive director of the National Immigration Law Center, Marielena Hincapie, said, "this is just the beginning."
Meanwhile, protests continued across the country Sunday. Demonstrations first erupted Saturday, a day after Trump signed the order banning travel to the U.S. by citizens of Iraq, Syria, Iran, Sudan, Libya, Somalia or Yemen. The president also suspended the U.S. refugee program for four months.
A federal judge in New York issued an order Saturday temporarily blocking the government from deporting people with valid visas who arrived after Trump's travel ban took effect. But confusion remained about who could stay and who will be kept out of the country. Federal courts in Virginia, Massachusetts and Washington state took similar action.
A more decisive ruling on the legality of the Trump action by U.S. District Judge Ann M. Donnelly will probably take at least several weeks.
In the meantime, Muslim families in Decatur are watching the unfolding drama and say it's creating a festering climate of fear that is even affecting their children who are only traveling as far as their local schools. Dr. Mohammed Rahman, a Decatur-based neurosurgeon who was praying at the Greater Decatur Islamic Center on Sunday with his family, says that fear kicked in as soon as the presidential election results were known. "My kids woke up and said 'Should we go to school today?'  " he recalled.
The sense of unease has only increased amid Trump's escalating immigration crackdown, which Rahman's four children, age 11 and under, say their classmates and others are all talking about.
"How is a 5-year-old afraid to go to school make sense?" he added. "How is that American?
And yet, on the other hand, many local Muslims say the good news is the sense of love and caring they get from other people in Central Illinois and other organizations, such as Christian churches. A bouquet of flowers was delivered to the Islamic Center recently from anonymous well-wishers, and Muslims have been pleased to receive calls and offers of support from a local community that has always been welcoming.
Mahmood said he and his fellow Muslims in turn welcome visitors from outside their faith and want to promote a climate of peace and understanding.
"Decatur people are good people," he added.
But as the firestorm of controversy over Trump's actions gathered momentum, others took a more nuanced view. U.S. Rep Rodney Davis, R-Taylorville, said this is not a blanket Muslim travel ban and many countries are unaffected. Davis also said America has been left vulnerable to terrorist attack because of previous failures to vet refugees.
"As the Trump administration works to develop better processes that strengthen national security, I hope cases involving visas are resolved quickly to reduce the burden on those who do not pose a threat to our country," Davis said. "We are a proud nation of immigrant heritage and my office continues to help people go through the process to come here safely and legally."
As for the new Trump administration, it showed no signs of heeding calls to moderate its approach to Muslim immigration. The Department Of Homeland Security said Sunday that "prohibited travel will remain prohibited."
An official with Homeland Security, briefing reporters by phone Saturday, said 109 people who were in transit on airplanes had been denied entry and 173 had not been allowed to get on their planes overseas.
Herald & Review Digital Editor Allison Petty contributed to this story.