FORSYTH — Imagine if your holiday shopping was in Decatur — and not in Forsyth.
It could have been that way had a decision on July 8, 1974, gone another way. That's the day Decatur City Councilman John Dunn's colleagues voted by a margin of just one to reject a pre-annexation agreement for a proposed shopping center. In the end, Hickory Point Mall rose just north of the city in what up to then had been the sleepy village of Forsyth.
There are still emotions about the result. 
Dunn, who went on to have a 20-year career as state representative for the 101st District, had been one of the "yes" votes. The 81-year-old retiree said no decision taken in his long political life ever haunted him more than saying a figurative "get lost" to the mall.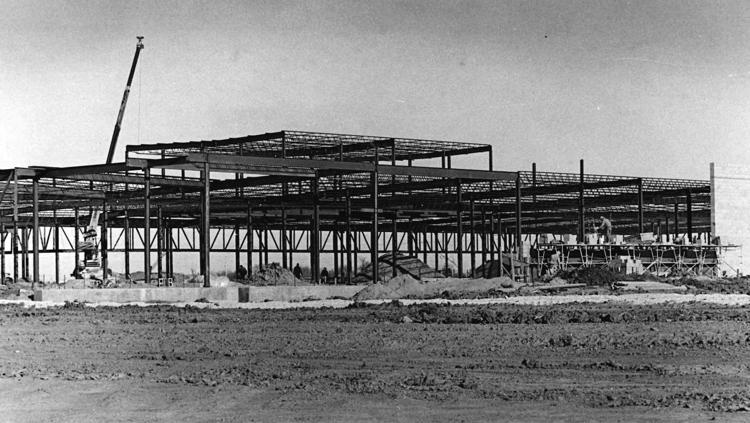 "We had downtown business people and retail landlords screaming and hollering in our ears to vote no," he said. "Some councilors really thought if we voted no to protect the downtown business area, the mall would just go away and everything would be wonderful. Well, were they ever dead wrong."
What followed over the years would be the loss of tens of millions of dollars in sales tax revenues, starting with the Hickory Point Mall's construction in 1978. Forsyth, meanwhile, got an economic adrenaline shot that would also see the village add many other new businesses and developments in future years, even as the mall has begun to fade as a retail powerhouse.
Dunn said that in trying to save a kind of Norman Rockwell vision of the Decatur downtown in its long-established role as a retail hub, the city lost on all fronts. Some of the major downtown businesses it tried to protect — stores such as J.C. Penny and Sears — would eventually migrate north to the mall. The tax dollars those businesses generated followed them to Forsyth, and day in, day out, for the past four decades, Decatur felt it. Big time.
Dunn said he felt so sick at the time of the fateful vote he was in despair. "It was gut-wrenching," he recalled. "I went home and told my wife, 'I just want to leave town tonight.' I absolutely knew that mall was going to be built."
Forsyth's leap
The surprising thing is that what Dunn described as Decatur's most infamous blunder wasn't a snap decision at all.
The city's professional planning staff had spent more than a year talking to the mall's developers, Kansas-based Copaken, White & Blitt. A lot of time was spent hashing out details. Council members even visited one of the firm's malls in Bloomington, built in the 1960s. Malls weren't going away, and in fact, had been been sprouting up across the nation for decades as Americans left inner-cities for the suburbs.
"What my staff planned with the developer is out there now. It was very disappointing, particularly when you spent so much time on it, as my staff did," Les Allen, the Decatur city manager at the time, said in a 2002 Herald & Review article about the mall.
Dunn said a lot of people wanted to see a mall come here here, but the downtown voices looking to circle the business wagons still managed to shout louder and longer in the end.
The Decatur Herald article on the matter didn't even make the front page the next day, relegated to page 3 on a day more devoted to Watergate and national news than the prospect of a shopping center.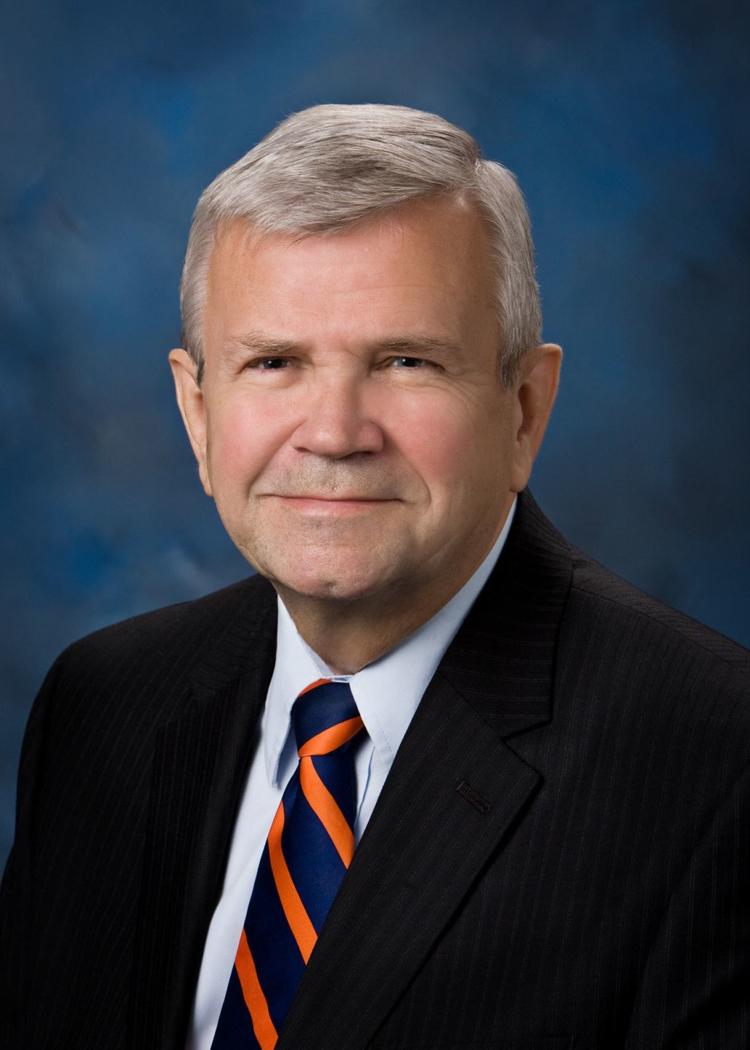 Barely a month after Decatur said no, Forsyth agreed to annex 248 acres of Macon County land with 170 acres set aside for a mall development virtually identical to the one that Soy City rejected. The 680,000-square-foot Hickory Point Mall opened in 1978.
Harold "Hap" Gilbert wasn't on the board in those days, but he oversaw a village on the rise during his 12-year tenure as mayor that ended in 2013. Gilbert, who was a trustee for 22 years before that, regards taking on the mall project as a bold move, praising village leaders of the time for having the courage to take that leap.
"Before the mall, we had a few shops and a gas station," he said. "Getting that mall was very instrumental in us being able to finance so many projects."
You get an idea of the jump in the economic heart rate through the Forsyth sales tax numbers: Between 1974 and 1980, those taxes jumped from barely $6,000 annually to almost $500,000. It had hit $1 million by 1991 and $2.1 million by the early 2000s. Sales tax numbers for 2017 came in at $4.18 million.
You have free articles remaining.
Looked at another way, Forsyth saw sales tax growth of 370 percent between 1980 and 2002. Decatur, by contrast, was collecting $10.3 million in sales tax in 2002, but its growth over the same period was only 80 percent, according a 2002 Herald & Review article.
Forsyth plowed the cash windfall into street and sanitary sewer systems expansions and improvements, added parks and bike trails in a low-property-tax climate that fed a frenzy of housing developments. The village population doubled to more than 2,400 between 1980 and 2000. Today, the village is home to more than 3,500 happy souls.
Remembering, learning
In Decatur, lessons were learned, and one of the students was Decatur Tribune Editor Paul Osborne. He remembers the shock of covering the mall vote and, as he puts it, was just glad he was too young then to have a heart attack.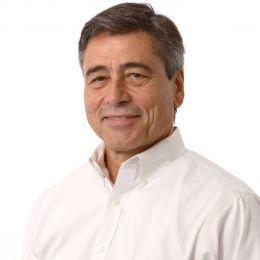 Osborne said the decision had plenty of critics who chastised him as "the innkeeper" busily flushing taxpayer dollars down the toilet. But Osborne saw the hotel as a vital business generator, the only place Decatur had with the room to host conventions and house their participants, and he decided it was too precious an asset to let die. It's potential revenue for the city too precious to be forfeited.
As it turned out, developer Steve Horve had arrived by November 2007 to buy the hotel from the city for $7.225 million. He proceeded to turn the place into a showpiece development that has, indeed, attracted much convention and special event business.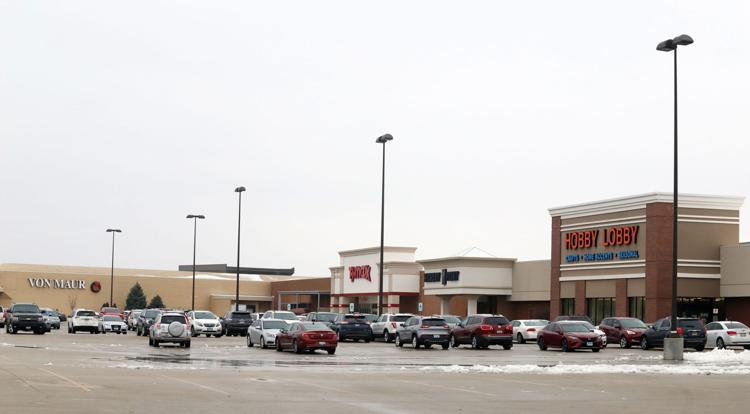 "You could say the Decatur Conference Center and Hotel was my mall," Osborne said. "I remembered what happened before, and I was determined that the city of Decatur wasn't going to lose this time. Now look at that place — Steve Horve has done a miracle out there."
'Less than good decisions'
So, if the study of Decatur's fateful mall decision were to be a test question as part of some master of business administration degree curriculum, what's the right answer? 
Professor Anthony Liberatore, the director of Millikin University's MBA program, said it's pretty simple: "Technology changes, and if you refuse to change with it, you are usually run over by it."
The retail change 60 years ago was the ascendance of the suburban shopping mall, which within a generation had concentrated retail under one roof, cutting costs and giving shoppers a new and happy experience. Even as Decatur lagged behind other communities in getting a mall, the landscape was changing quickly. In 1972, two years before Decatur's decision, the number of malls in the U.S. had doubled to 13,174, according the International Council of Shopping Centers. Pondering this change in 1974 was tantamount to stopping a tidal wave headed toward a sand castle.
Liberatore said the temptation for vested interests is always to try to resist change and defend the way of life and business they know, like downtown shopping.
He cited corporate examples such as Kodak "which thought it was a chemical company" and had tried to ignore the digital camera, even though Kodak had first crack at the new way of taking pictures. Or Sears, "the Amazon of its day," which made a fortune 100 years ago by cutting distribution and transportation costs with its national mail-order empire but later tried to hang on to the money it had sunk into physical stores and resist changing with the times.
"You can make a parallel with cities," Liberatore said. "Look at their balance sheets. Their assets are in the downtown, and so they want to protect them, but many times that approach will lead you to make less than good decisions." 
---
28 historical photos of Hickory Point Mall
Sidewalk sale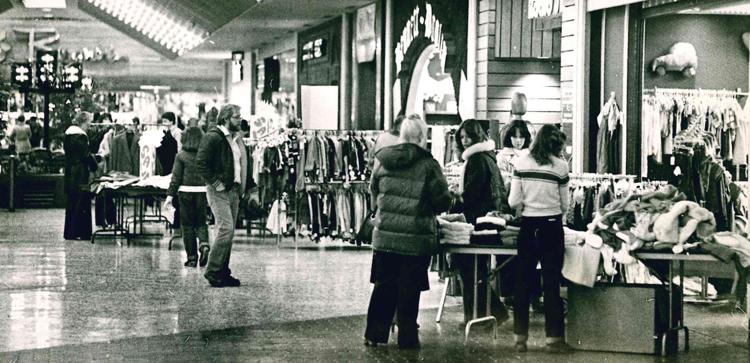 Canned food exhibits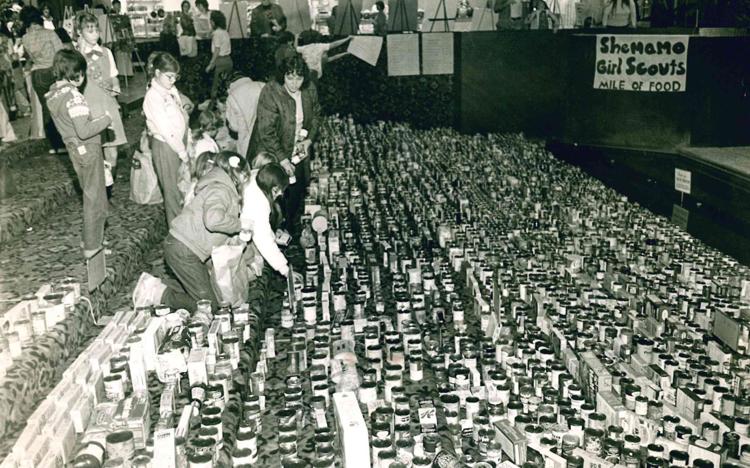 What's up doc?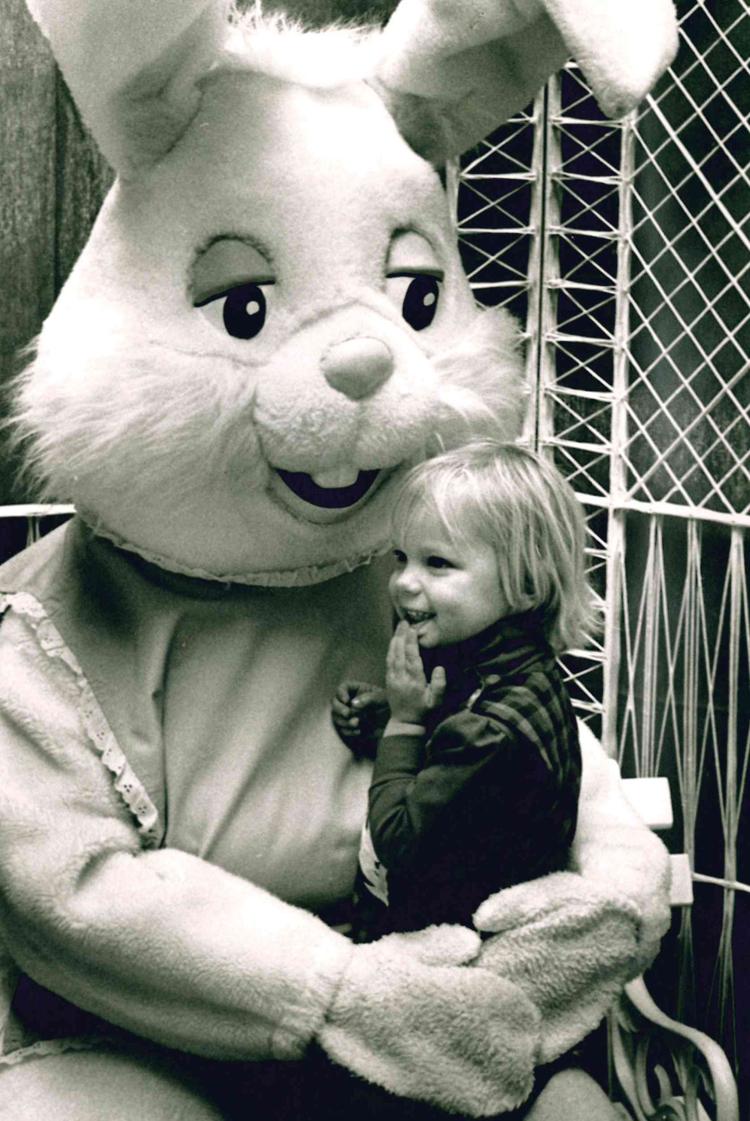 Stores to open around Oct. 1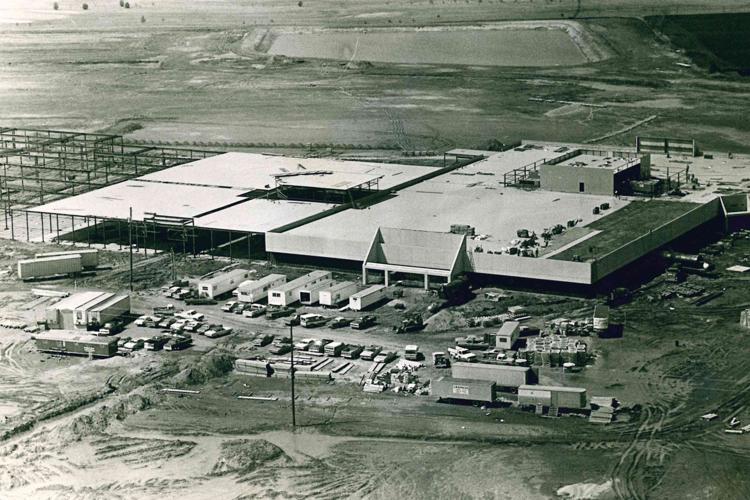 Store shaping up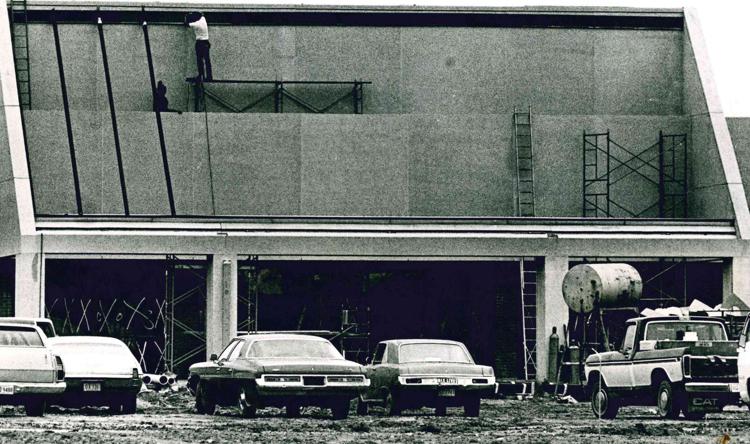 Ribbon cutting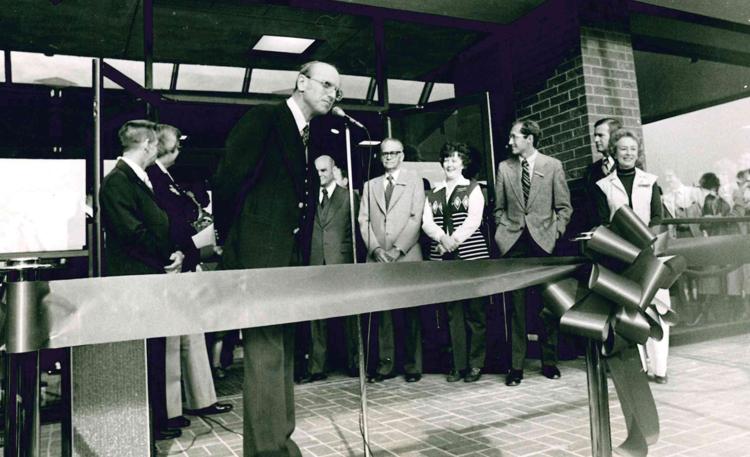 Shoppers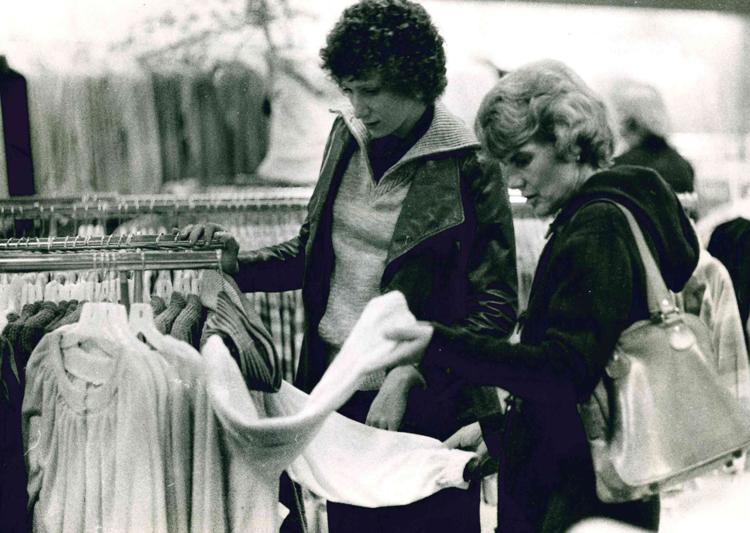 World's Largest Stocking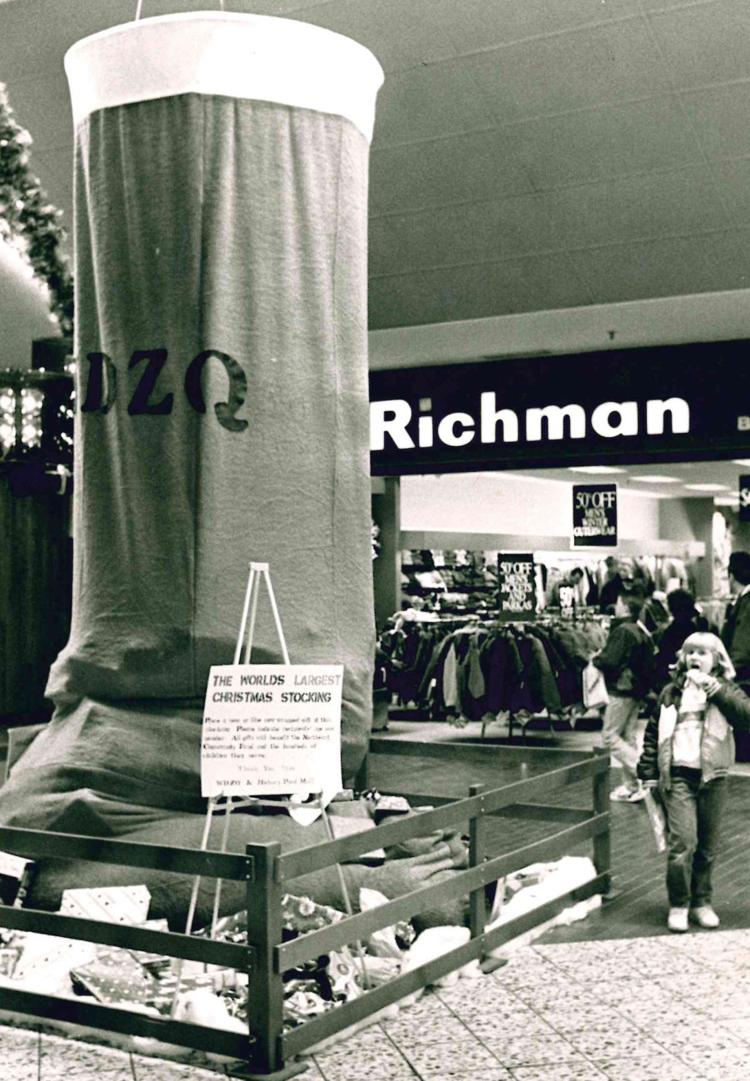 Christmas train(ing)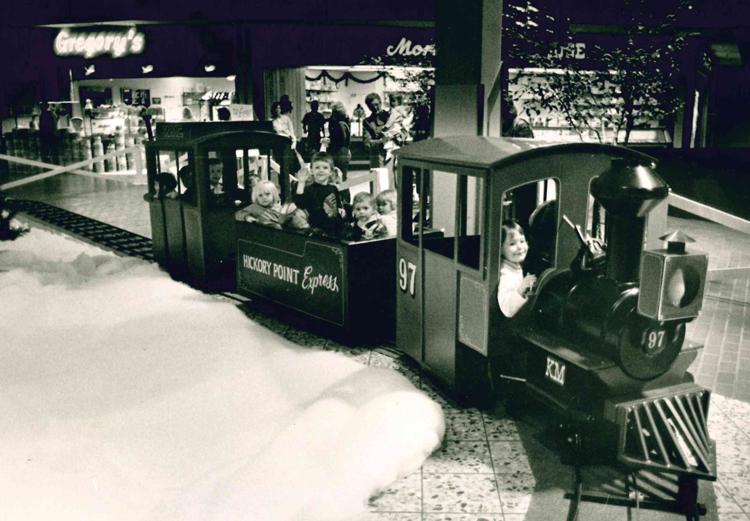 Ice cream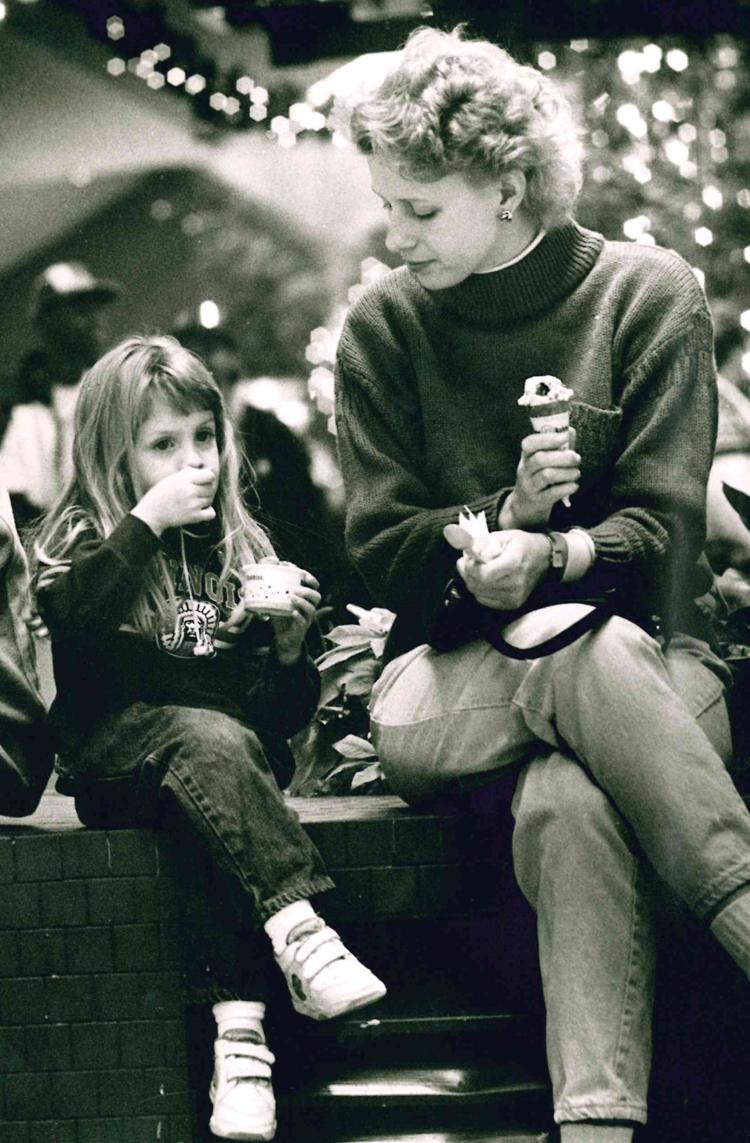 The complete shopper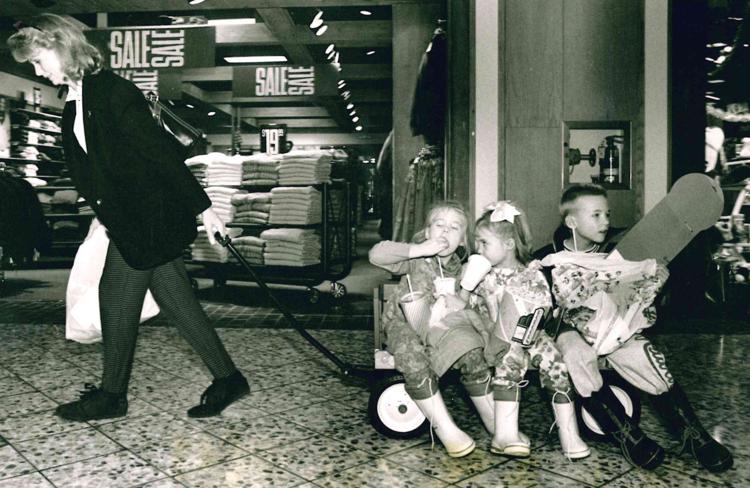 Directory to malls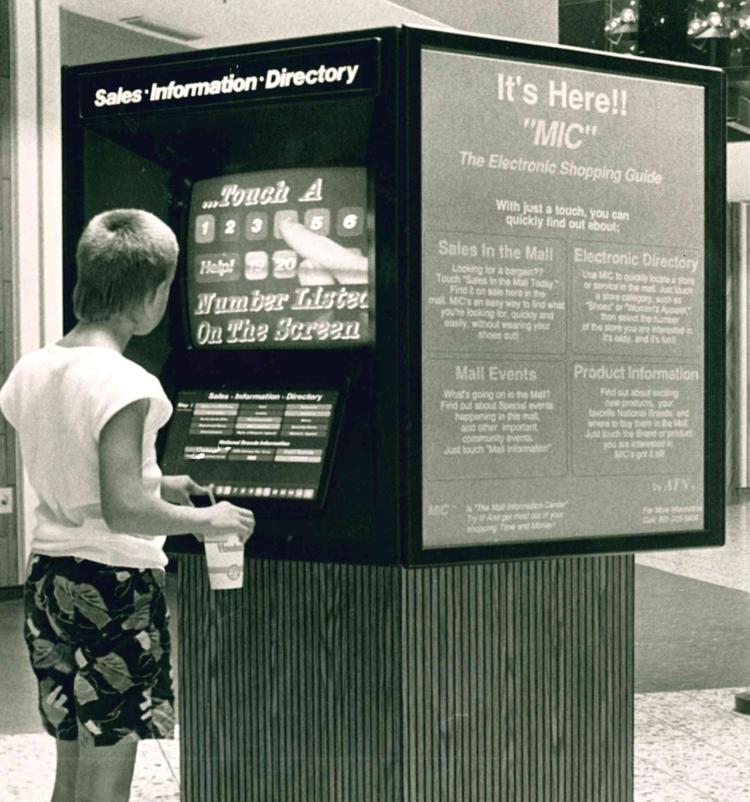 Hickory Point Express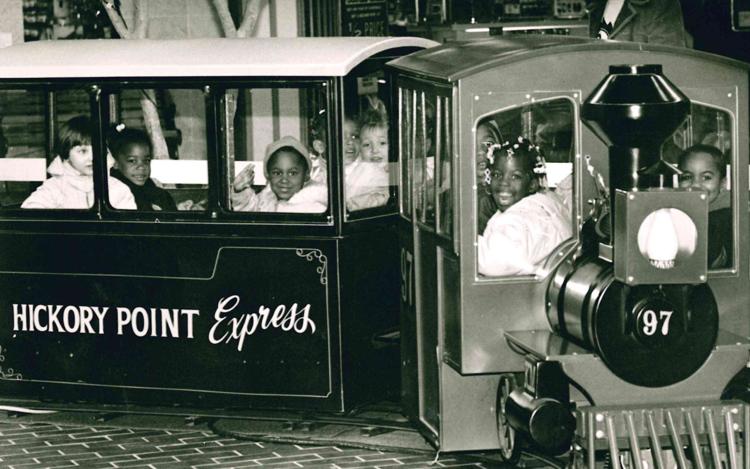 J.C. Penney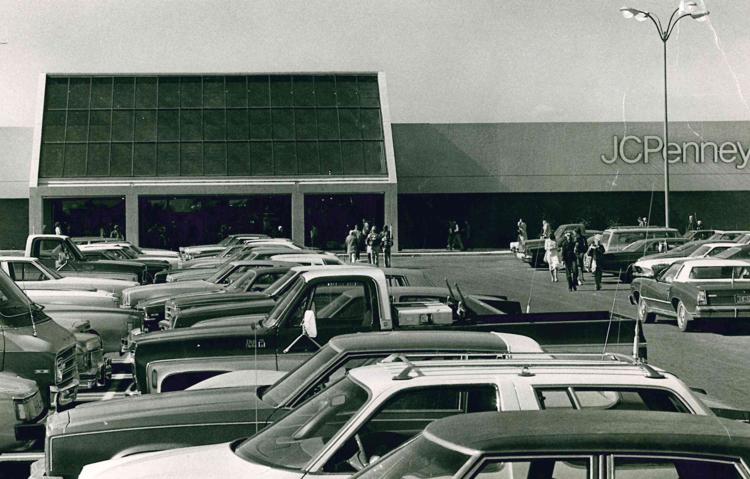 Bazaar booth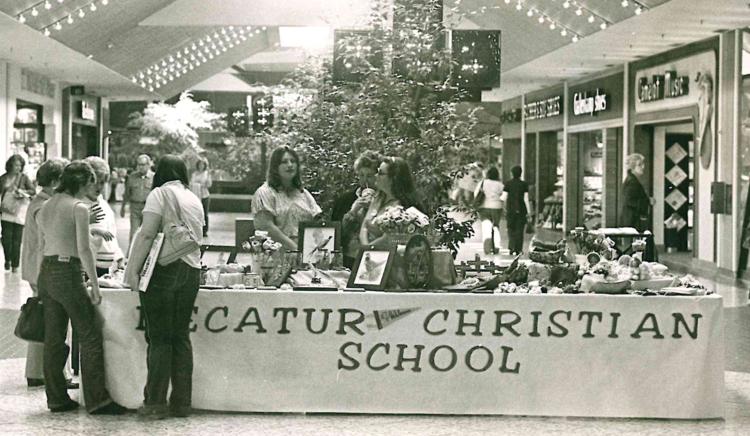 Santa's coming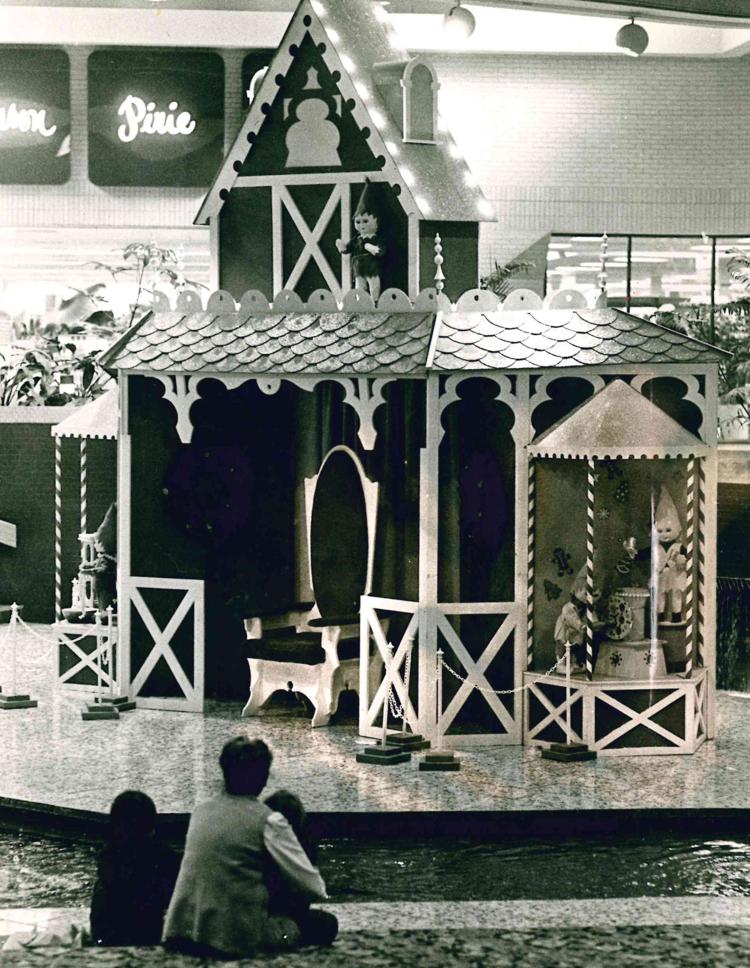 The shopping goes on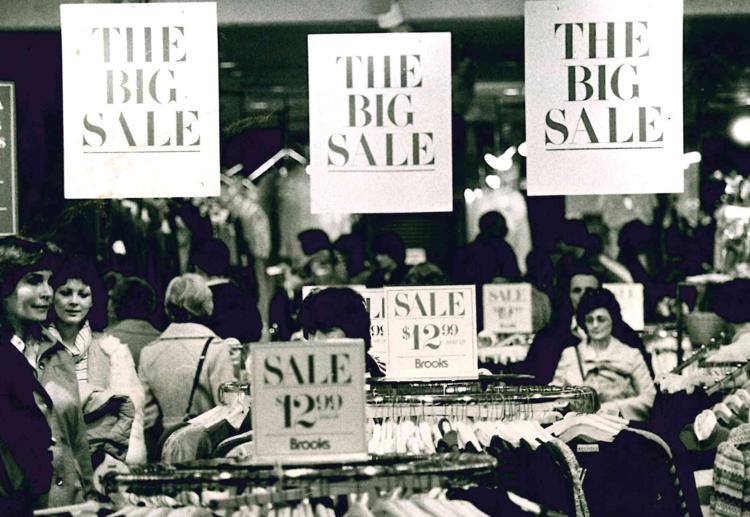 A place to rest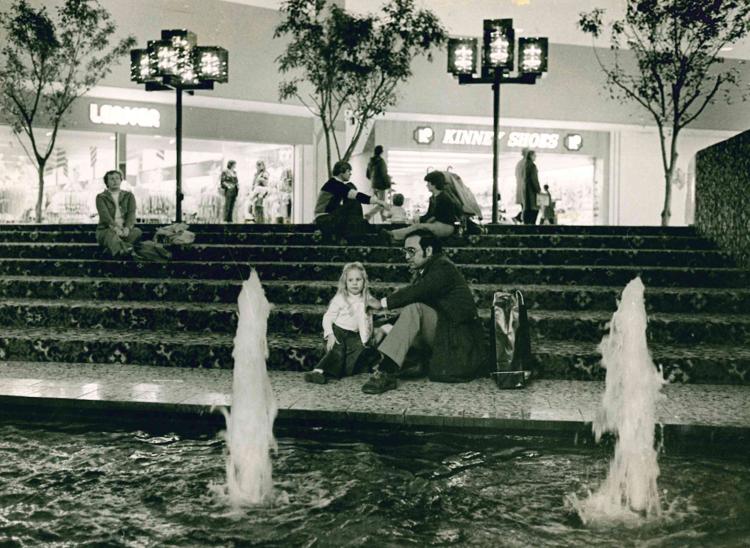 Grand opening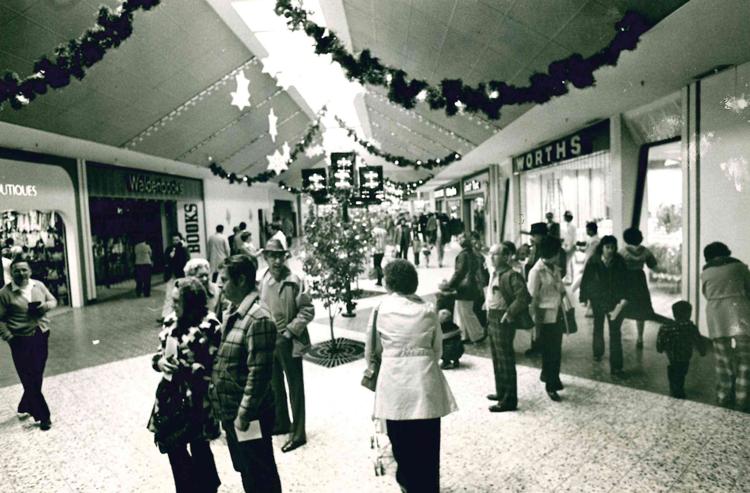 J.C. Penney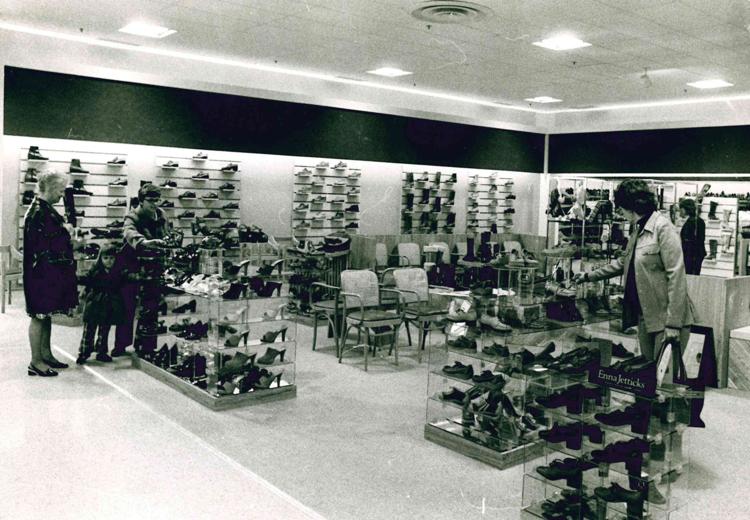 Hickory Piont 6 Theater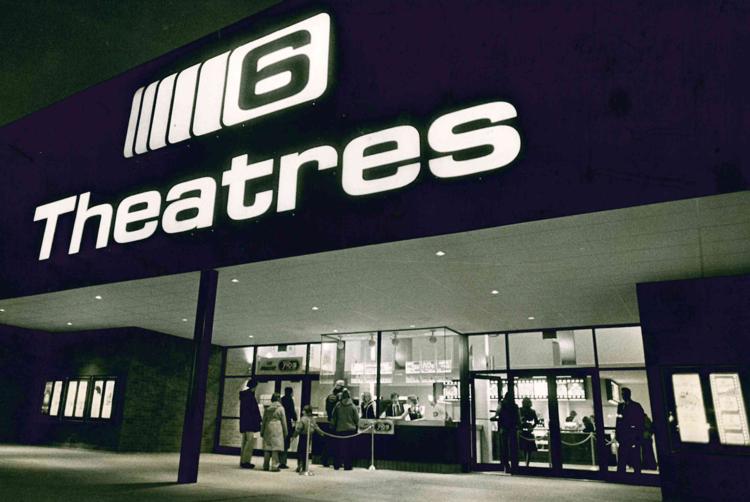 Hickory Point Mall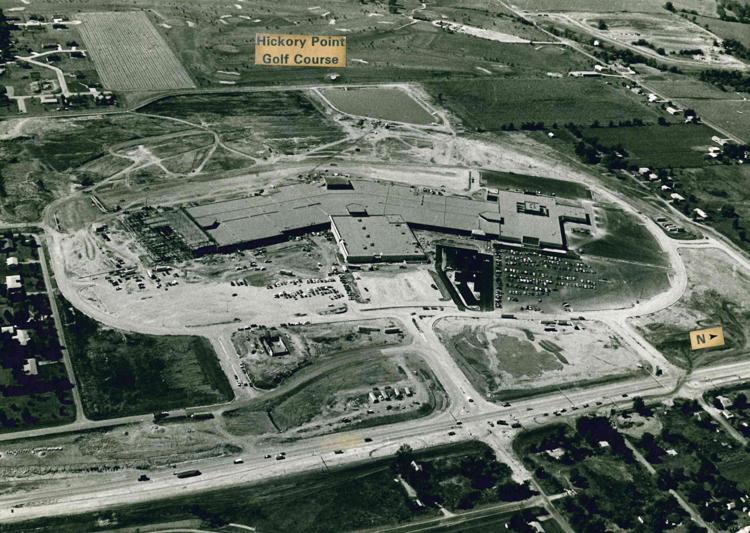 Bergner's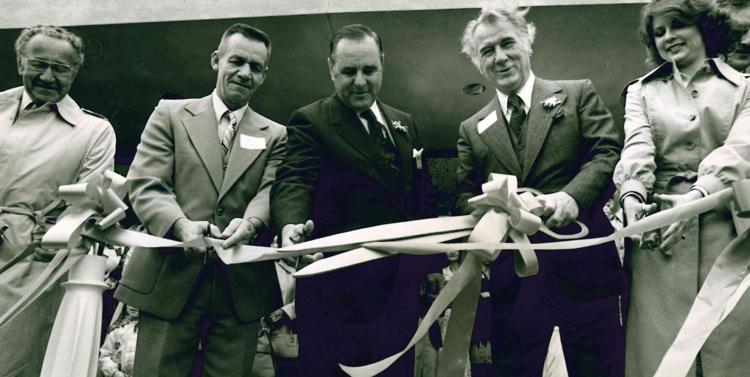 J.C. Penney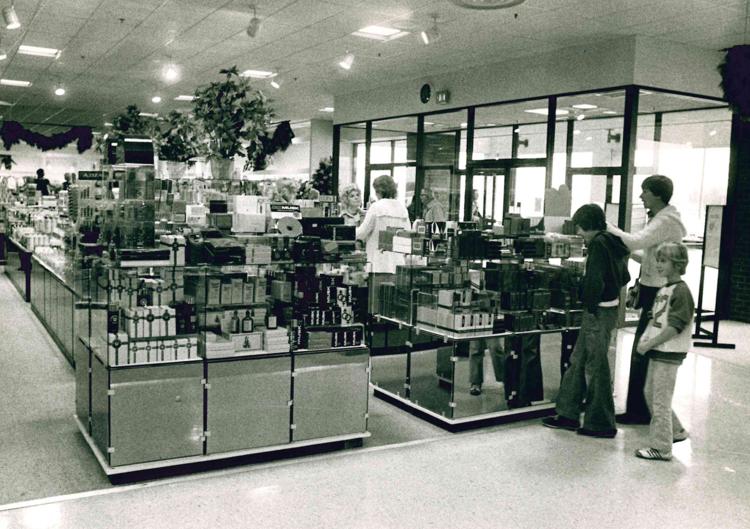 Rita's Rainbow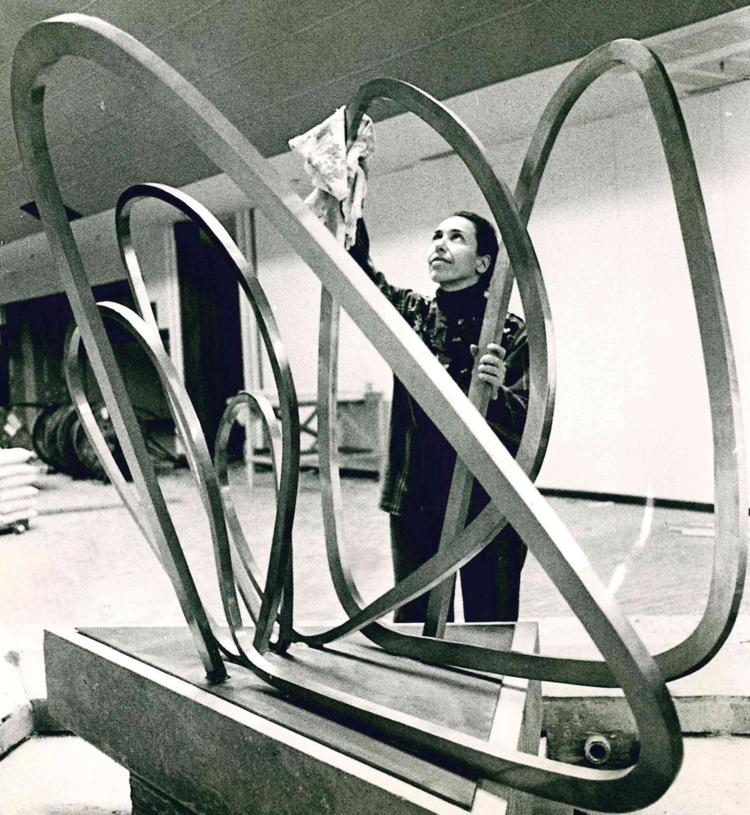 County Seat Store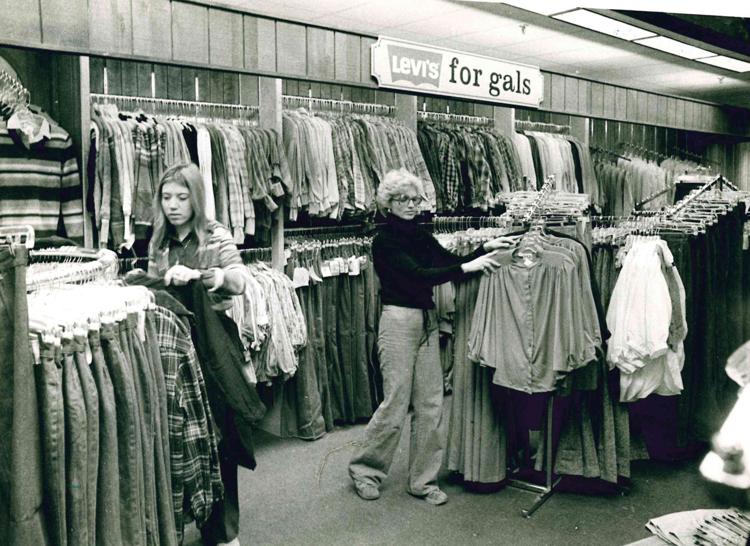 A singing 'Declaration'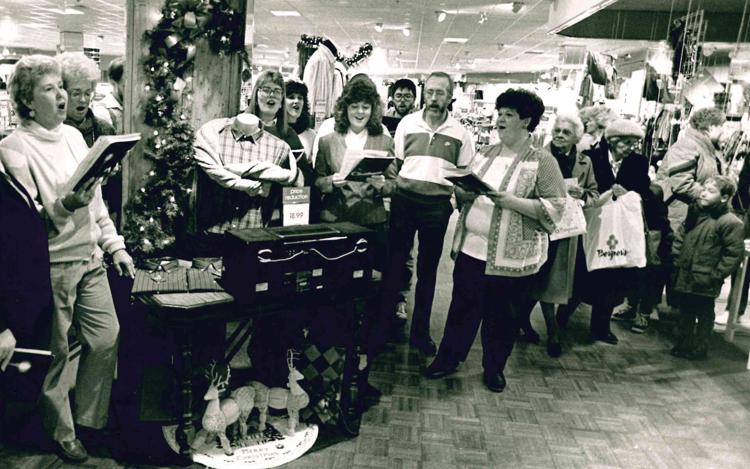 Santa helps cut ribbon