DECATUR — Rylee Gower and his dad have developed a chemistry having competed as teammates in pickleball tournaments.
"Even if we're playing against each other or with each other, it's competitive and fun," said Gower, 16. "We've played three tournaments and he's been my partner in all of them."
Taking to the court again, the father-son duo had moved onto the final rounds of the third annual pickleball tournament Saturday at the Decatur Indoor Sports Center and promoted by the Decatur Pickleball Club.
The pair were apart of the largest pickleball tournament the DISC has hosted yet. A mix of 85 local and out-of-state competitors signed up and competed in three duo divisions — men's, women's and mixed. Gower and his dad, Jamie, 43, were one of the top four qualifying teams to move on in their division.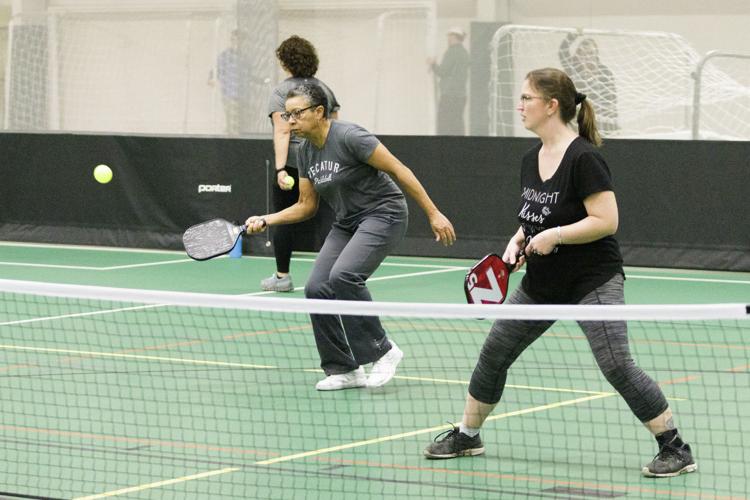 Pickleball is a sport played with paddles and a perforated ball, much like a Wiffle Ball. It's played on a 20' x 44' hard court surface and, similar to tennis, players hit the ball back and forth over a net until one side successfully gets a hit past the other side. 
The sport can be played as singles, but doubles stands to be the most popular form, according to 52-year-old Peggy Fisher, a competitor in the women's duo division alongside her tournament partner Michelle Alexander, 40. The two met playing recreational pickleball at the DISC.
"Michelle and I haven't been playing together too often, but we do have spots on the court to pick out to start with," Fisher said explaining the team's strategy. "I hit it to their backhands to start with to maybe see who the weaker player is, that's the basics of it."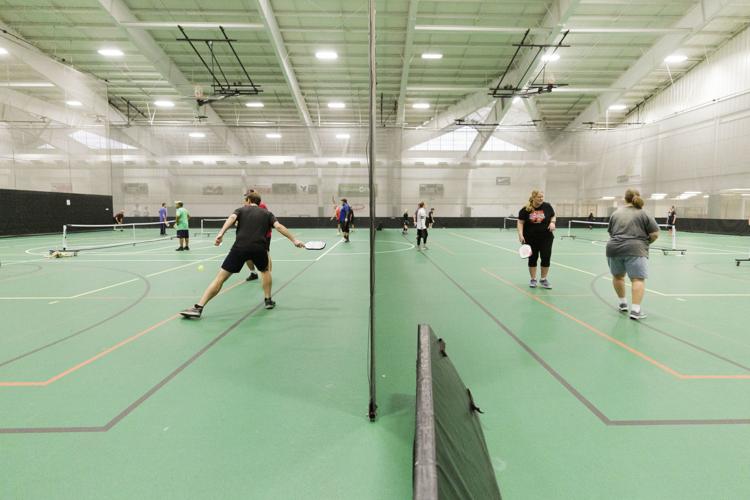 You have free articles remaining.
Fisher, a resident of Forsyth, adopted pickleball three years ago and now serves as an ambassador for the United States of America Pickleball Association (USAPA). Her duties involve taking national rules and standards and helps promote the sport on a local level. The job has allowed for meeting people of all ages, she said.
The Sports & Fitness Industry Association reported around 3.1 million pickleball players in 2018, a 12 percent growth compared to 2017 data. The number totaled roughly 2.5 million in 2016.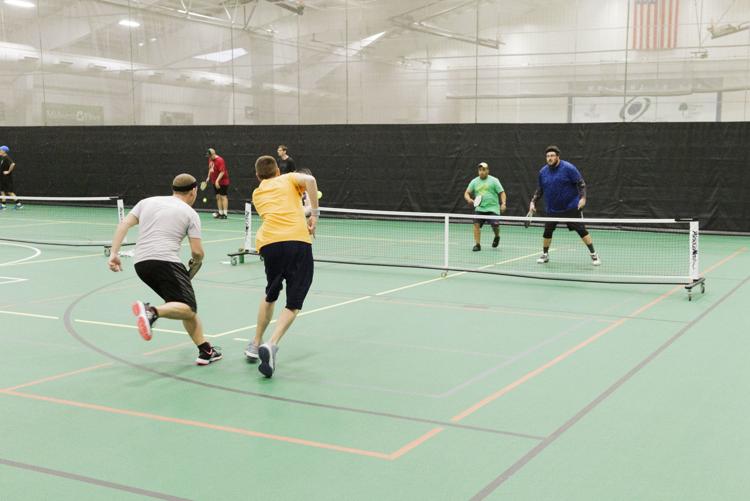 "I've played with people as young as 10, I've played with people in their 80s," she said. "There's every level and if you can't find your level there will be somebody to help you find it. It's a very social activity and it's very easy to pick up."
Jeff Cole, 58, of Moweaqua competed Saturday in the men's duo division with a record of 8-1 going into the final rounds. The veteran plays with a regular pickleball group of about 25 at his local recreation center. "That's pretty good for a small town," he said.
"I'm getting older and pickleball is a little easier on my knees," he said. "I used to play tennis and it's hard to find people who play tennis from where I'm from. There's a lot of people that play pickleball."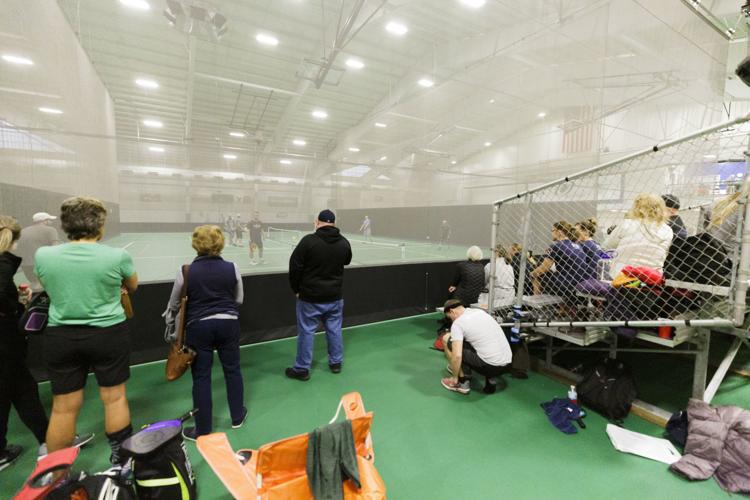 A lot of regular pickleballers at the DISC come from a tennis background, too, according to Recreation Supervisor Tony Albertina. He said it's a good transition from tennis and easy for anyone to pick up since it's essentially slowed down and is played on smaller court.
"It's one of the fastest growing sports in the country," he said. "Originally it started as a huge sport with the older crowd. Now if you look out here it's catching on with all ages groups."
fandrey_scott.jpg
GALLERY-Pickleatthedisc-1-010520.jpg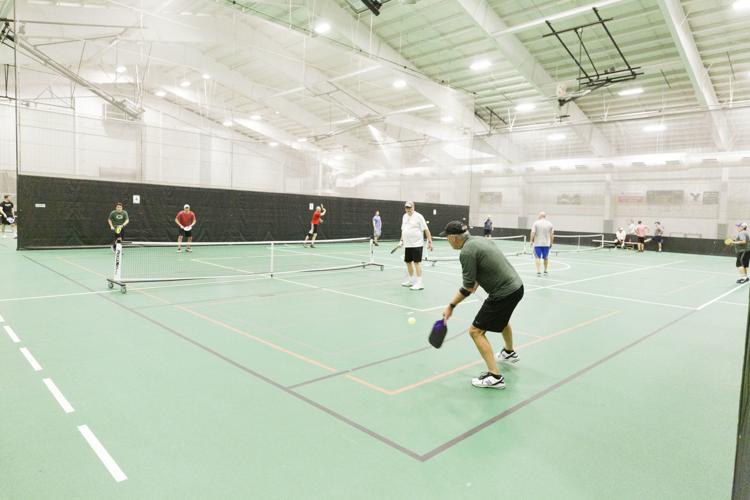 GALLERY-Pickleatthedisc-2-010520.jpg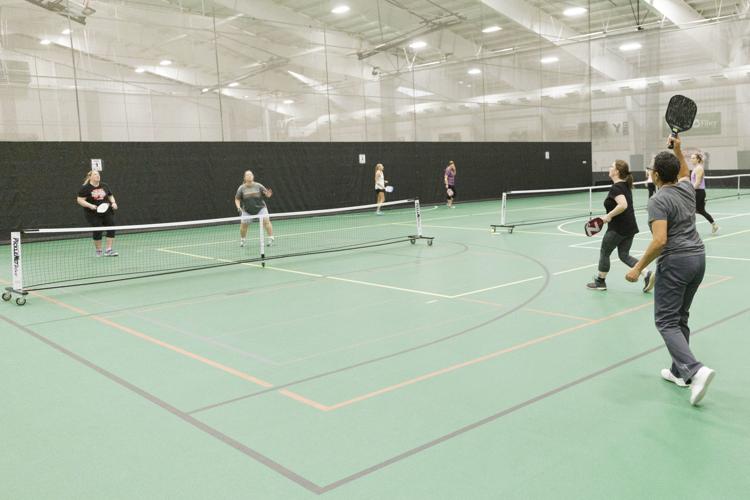 GALLERY-Pickleatthedisc-3-010520.jpg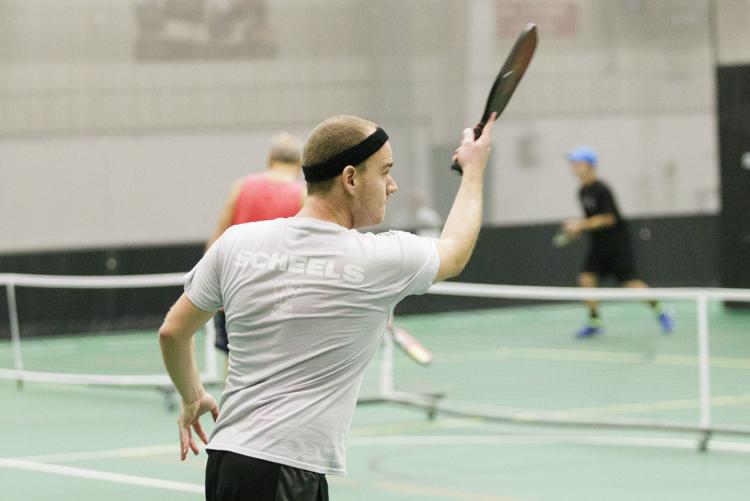 GALLERY-Pickleatthedisc-4-010520.jpg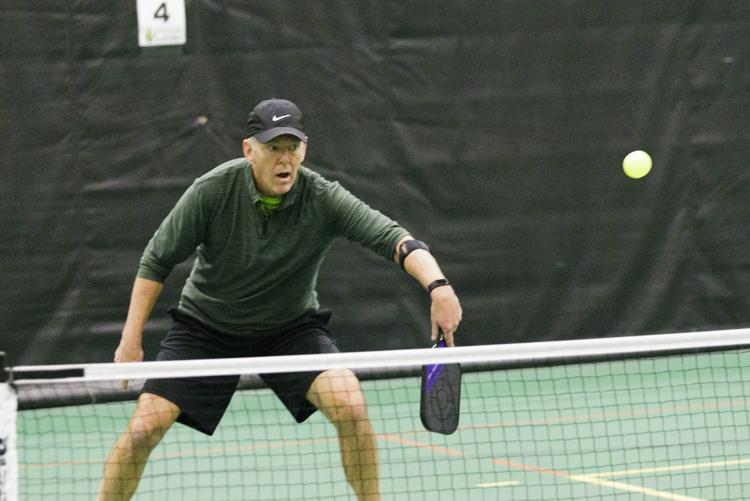 GALLERY-Pickleatthedisc-5-010520.jpg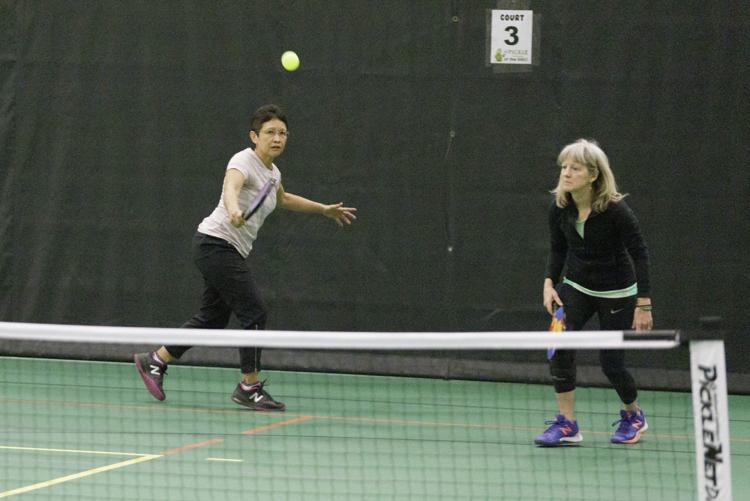 mens-womens-doubles-010520.jpg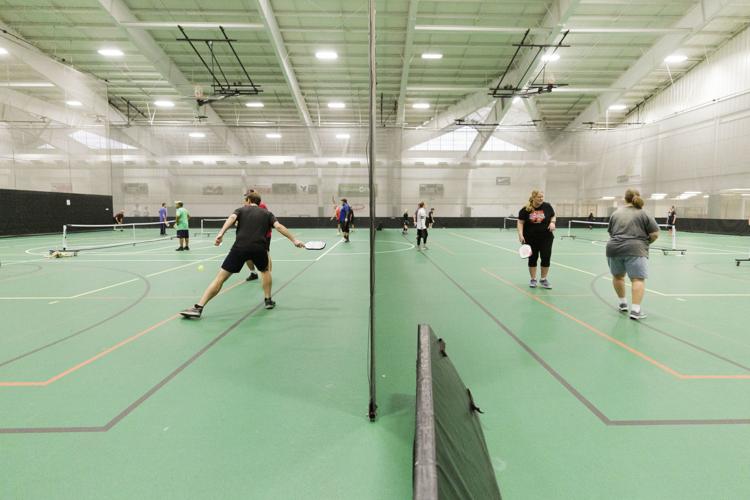 morrison_nick-010520.jpg
russel_sondra-010520.jpg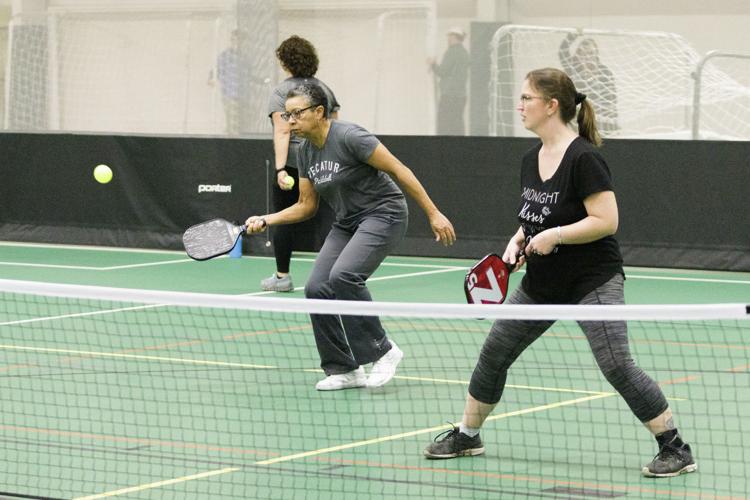 spectators-010520.jpg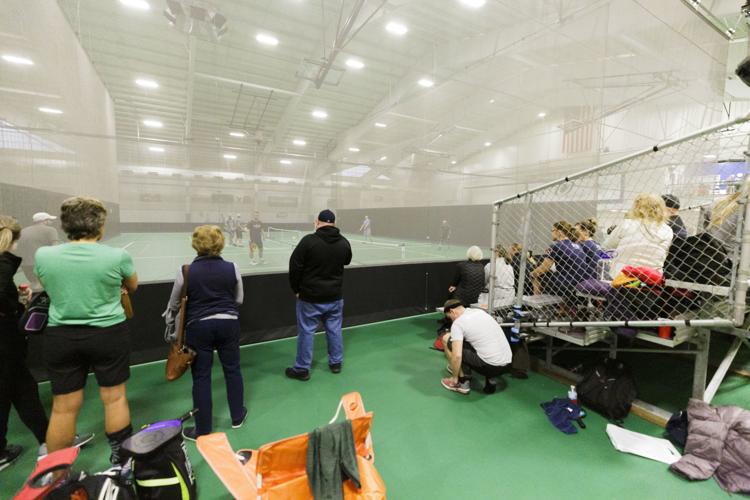 Contact Garrett Karsten at (217) 421-6949. Follow him on Twitter: @GarrettKarsten