Eight-year-old Mark and his relatives, Naomi Nelson, Simone Nelson and Larry Nelson III, were among hundreds who visited Central park to attend the library's first-ever community kick-off party for the reading program — which invites adults and children to track their reading activity for incentives. 
Larry, 6, aimed even higher than Mark by saying he's going to read 2,000 books this summer. Their aunt, Jamesha Wills, asked them consider less-astronomical goals for their plans in the coming months.
"We got through 50 books last year," Wills said. "So, our goal is to just read above what we did last year ... The good thing about the program is that you can read to (the children) and that also counts."
Saturday's hours-long kick-off event not only gave families the chance to sign up for the reading program and receive their book logs for the summer, but also featured activities such as special READiculous performances, a visit from the Scovill Mobile Zoo and face-painting, among several others. 
Alix Frazier, a reference librarian and one of the event's organizers, said library officials decided last fall that it could be fun to start its summer reading program by branching out into the community.
After gaining approval to host the event at Central Park, she said, the library started reaching out to the various organizations represented there Saturday. 
"Libraries are supposed to be a part of the community," Frazier said. "What better way to be a part of the community than to bring all of these people together and to show what community has to offer?"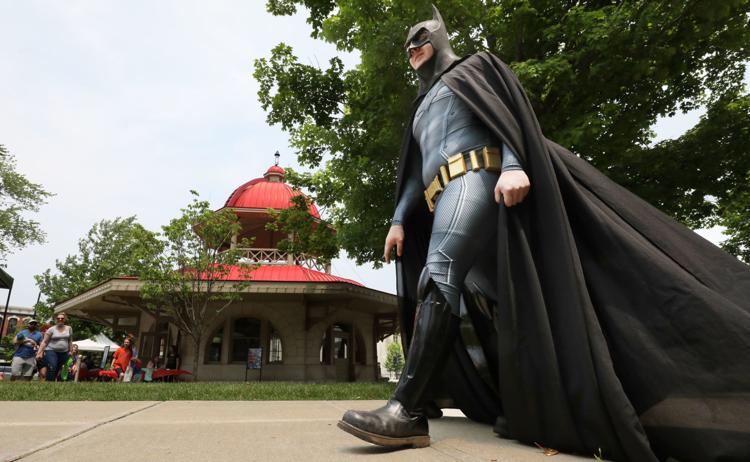 Latham-based Yoga at Connie's set up a booth at the event that offered short yoga demonstrations that taught kids poses like downward dog and other yoga basics. Owner Connie Pease said her studio also offers free classes at the library for people who may not be able to afford them elsewhere. 
You have free articles remaining.
Pease said her studio's presence at the kick-off event Saturday was to promote yoga and not the business itself.
"It's a good connection with people to let them try something new that they haven't tried before," added Kelly Sibthorp, who taught the short classes.
Regarding the summer reading program, Frazier said one of the initiative's key focuses is to combat "summer slide," which she described as regression children might face when they're out of school for three or four months. 
"You start to lose some of those skills because you're not practicing enough," she said. "Reading prevents some of that. You don't lose as much ground so the teachers wouldn't necessarily have to cover as much the next year (and) it improves stuff for math, science; everything."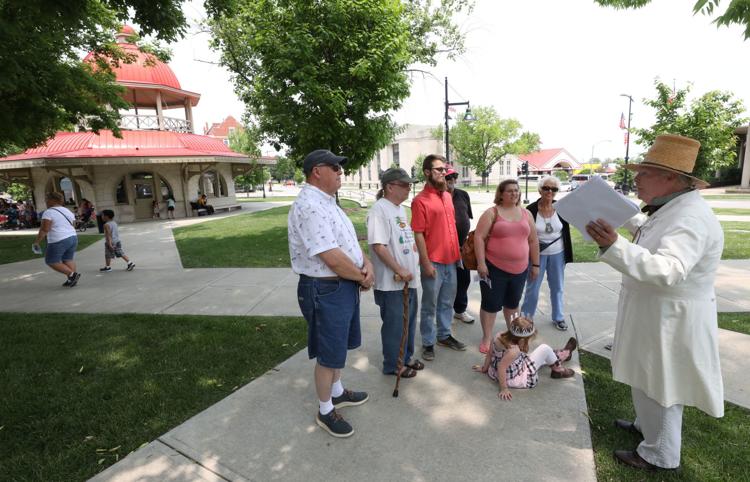 Wills said this is the second summer that she and her young nieces and nephews are getting involved with the reading program.
She said reading with the kids is important for helping them brush up on their reading and comprehension skills during the summer, which in turn will benefit them as they continue to grow and make their way through school.
"I like for all kids to have a good base that's going to help them and propel them through anything that they can do," Wills said. "Reading is such a good foundational skill to have, and you can go anywhere from there."