DECATUR — Valentine's Day may only be one day a year, but local florists have been feeling the love since January.
The busiest time of the year for most flower shops requires weeks of preparation, as flowers have long been a staple for the romantic holiday. In the Victorian era, flowers were used to communicate nonverbal messages, symbolizing fertility, love, marriage and friendship, among other meanings. 
Although other gifts, such as chocolates, jewelry and stuffed animals, have found their way into the hearts and hands of loved ones, flowers continue to be popular for Valentine's Day.
Svendsen Florists, 2702 N Martin Luther King Jr. Dr., has sold flowers to Decatur residents since 1946. Current owner Johanne Maple has seen the growing stream of orders in recent weeks, starting in January, but the busiest time for the business began the week before the holiday. "It increases as the time goes on," Maple said.
All Svendsen employees are scheduled to work during the holiday week. "And any helpers, we get them too," Maple said. "They are just being helpful to get the deliveries and arrangements made."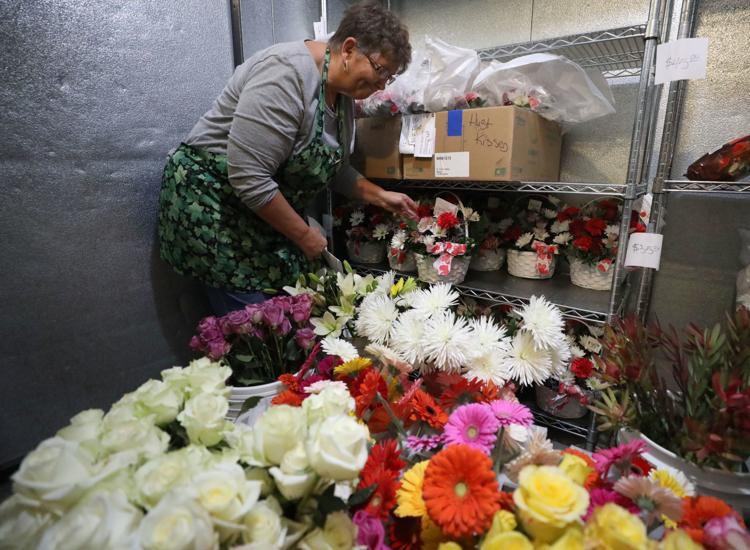 Like many other flower shops, Secret Garden, 664 W. Eldorado St., experienced early requests for bouquets.
Lori Barrett, co-owner, said the busiest time was the days preceding the holiday. And they are prepared.
"We double our staff, especially drivers," she said. "Instead of one car, we use six vehicles to deliver the flowers."
But for those who let Valentine's Day slip from the mind, local florists are prepared. Even if it is too late for delivery, most florists will be ready for last-minute shoppers with decorative and elaborate arrangements already made up. Along with flowers, many florists have extras to add to an arrangement.
How the flowers are delivered can be just as important as the flowers themselves.
Zips Flowers by Gates, 518 E Prairie St., have delivered flowers to restaurants and other locations. "Not just offices or homes," said owner Dawn Gates.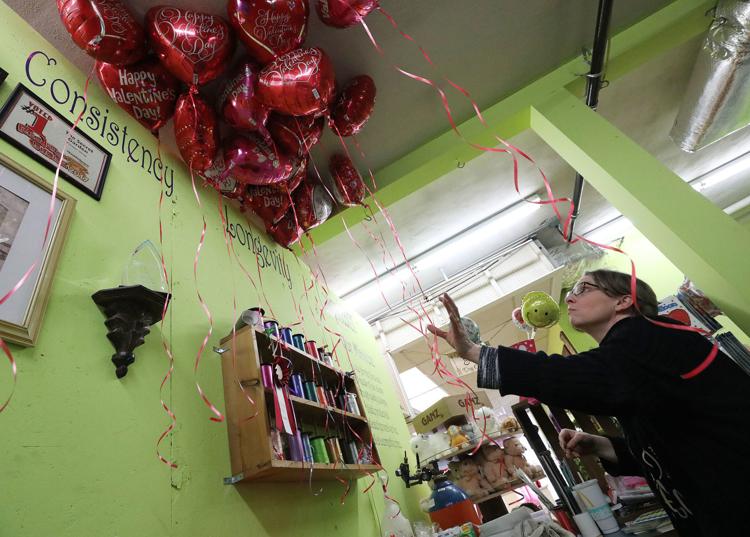 During past Valentine's Day holidays, Zips has had celebrity delivery drivers, such as Illinois House of Representatives Republican candidate Dan Caulkins. Gates said many of Caulkins' assistants are returning to deliver again this year.
"People like to deliver flowers," Gates said. "It is rewarding."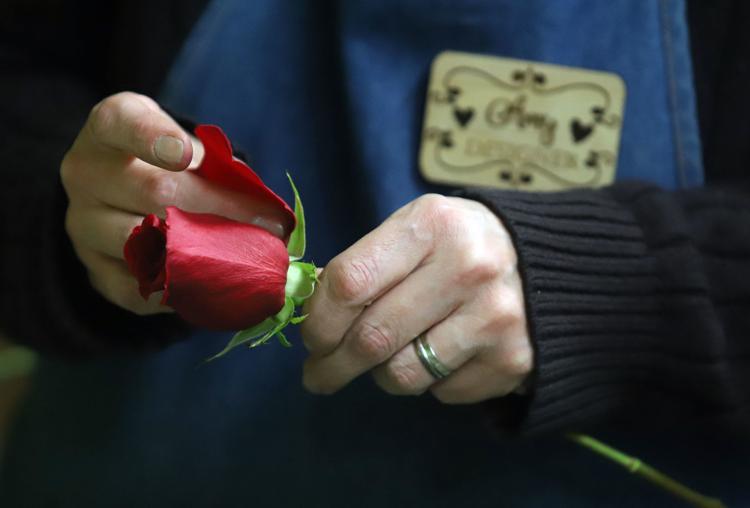 For whatever the reason, those who waited until Valentine's Day to shop for a gift have options. According to Barrett, red roses still popular. But she recommends customers buy what their mate likes, such as a favorite color or flower. "Be creative," she said.
Maple recommends different Valentine's colors such as pink, peach or lavender. "The same as the Conversation Heart colors," she said, referring to the classic candy. 
"Even on Valentine's Day, the cooler is full," he said.
They also want to make the gift special for each customer. "We will have different containers, including red glass," Wond said.
For some gift givers, adding details to something they already view as beautiful can be stressful. The stuffed animals, chocolate and other whimsical extras are nice, but may not be necessary.
"Sometimes it's best to let the florists do their thing," Gates said.
Florists take pride in their work, even for those in a hurry. "We like the presentations," Johnson said. "And we make sure when they leave, they are happy with it."
Although Valentine's Day is a good reminder to show someone love and attention, some florists recommend picking another time of year. Flowers are more expensive during the romantic holiday. Barrett suggests buying flowers during off-peak times as well.
"Do a 'Just Because' day," she said.