DECATUR — It took a paralyzing drought to spur action on one of Decatur's most complicated and long-standing problems. And five years to the month after a historic water shortage gripped the region, those who weathered the severe conditions are looking back today with a sense of accomplishment — and point toward safeguards in place to make sure a repeat won't happen again.
When the next drought comes, said former City Manager Ryan McCrady, "we will be able to manage that drought situation with plans as opposed to panic."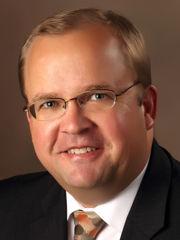 Lake Decatur was already low when summer started, but it reached its lowest point of 610.71 feet above sea level by Oct. 13 — nearly 4 feet below normal levels. Large portions of Sand Creek and Big Creek basins dried up, cracking under the unrelenting sun. For the first time, the Sangamon River ran dry in Monticello for more than two weeks.
It was a close call, one that spurred action to avoid a repeat and inspire confidence that Decatur could supply water needs from lawns to farm fields. Five years after the crippling drought, city officials say they have enough resources to weather another one, and farmers are working to improve crop yields during dry years. 
The dire circumstances inspired the city to invest millions of dollars in solutions, including the $91 million dredging project in its third summer on Lake Decatur.
McCrady, now president of the Economic Development Corporation of Decatur and Macon County, hopes the city could avoid restrictions such as the ones it enacted in 2012. Residents were not allowed to water their grass or wash their cars. Car washes were closed down, and landscaping businesses suffered.
Farmers prayed for rain. It didn't come. Their crops withered in the fields.
Had conditions worsened, the effect on large industrial water users such as Tate & Lyle and Archer Daniel Midland Co. could have been devastating. Then-Mayor Mike McElroy often repeated what many knew to be true: You can't be an industry town, like Decatur, without water.
No one can predict when another drought will come, said Keith Alexander, the city of Decatur's water production manager. But if and when it does, people are either ready or they're not.
By the time the rain stops falling, it's too late to prepare.
Still, those sources only brought in half the water the city used every day. The other half was still being drawn from the rapidly shrinking Lake Decatur.
City leaders searched desperately for additional water everywhere they could, including some roads that led to dead ends.
The city spent $1.4 million building a temporary plastic pipe that could have drawn water from Lake Tokorozawa, a private lake used in the drought of 1988, or the Sanitary District of Decatur. The pipeline was never used and removed after the drought passed, Alexander said.
City officials considered using treated wastewater from the Sanitary District of Decatur, which is discharged into the Sangamon River south of Lake Decatur. While wastewater seemed like a promising source, Alexander said ultimately it wasn't needed.
The city hired engineering firm Black & Veatch to study test locations for shallow groundwater wells, which they hoped to accomplish in three to six months at a cost of $1.6 million. 

In 2014, after drilling 15 test sites at a cost of $404,000, the city abandoned the plan when none of the sites worked out for various reasons: Either they contained too much iron, were too shallow or were determined by the Illinois Environmental Protection Agency to be too close to sources of contamination, like underground petroleum storage tanks.
Even after the drought ended, it was clear to the Decatur City Council, city staff and many residents that a more permanent fix was needed. The drought was driving force behind a council vote in 2013 to more than double water rates over three years, allowing the city to undertake the massive dredging effort.
The project, which pumps sediment from the lake bottom to a 523-acre basin in Oakley, will add an additional 52 days of water supply, meaning the water in Lake Decatur could last nearly eight months without new rainfall.
The city also used the revenue from increased water fees to replace more water mains every year, cutting down on the leaks and breaks to improve the efficiency of the whole system.
"It was a very tough time," McCrady said. "(But) our solution didn't get us through six months, but through decades."
Besides the city, Archer Daniels Midland Co. is the largest user of Lake Decatur. In July, for instance, the company treated about 14.7 million gallons per day at its facility on the lake's north side, and used another 4.8 million gallons per day in city water.
By comparison, the city supplied about 20.4 million gallons per day to all of its customers that month.
After the drought, ADM built four new wells on its property to use in similar circumstances. Spokeswoman Jackie Anderson said the wells expand the groundwater availability by nine million gallons per day. Seven million of these gallons are reserved for an emergency situation or drought, she said.
The wells would allow ADM to reduce its lake water use by about half, extending the community's water supply during a drought, Anderson said. The plant could continue running at full capacity for about 270 days with the addition of the wells and the lake water. 

"But we continue to prepare for the possibility of a drought and are working with the city and its industrial customers to add to the community water supply," Anderson said in an email.
On the Jackson family farm near Moweaqua, 2012 started dry and stayed that way. Crops died, and yields were low.
Thanks to the demand, corn prices reached as high as more than $8 a bushel. As the price of corn rose, everything else followed: seeds, machinery, fertilizer, nitrogen, chemicals.
Corn fell again, now to below $4 a bushel, but those other costs stayed high, said Matt Jackson, the youngest of the farmers at 33.
"The drought affected us more than that year; it affected us multiple years," said Matt Jackson, the youngest of the farmers. "We are still feeling the effects of 2012 because our input costs went way up."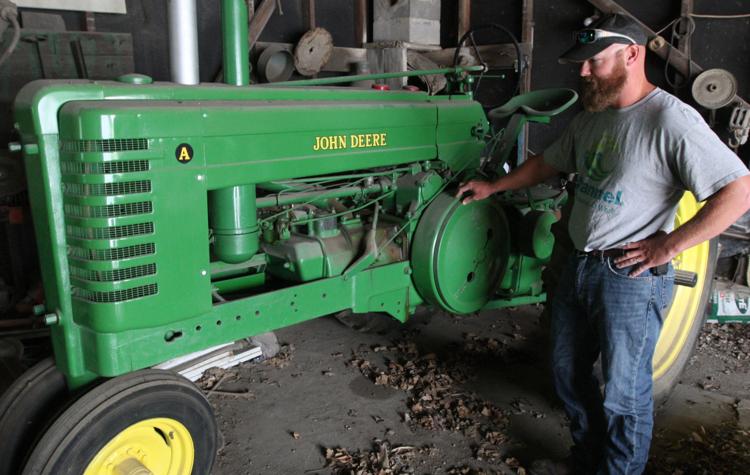 To combat future similar events, farmers like the Jacksons continue to learn and study the best way to grow crops through unpredictable conditions.
John Jackson, 76, has been farming the land for decades, and remembers the 1954 drought and its excessive heat — 113 degrees in Decatur on July 14. He knows well how advances in farming technology have protected crops better than they were in those days.
"The difference in 2012 is the hybrids are so much different they can stand the stress better than back then," John said. "If we had the same hybrid we had in 1954, we wouldn't have had anything."
It's also hard to know what type of seed to plant, said Matt Jackson, who is also a seed salesman for Channel, a subsidiary of Monsanto.
"One thing we learned is, you have to spread out your risk," he said, by planting different varieties of corn that perform well in different weather.
Farmers also turn to cover crops, like radishes or annual ryegrass, to help break up the soil for roots to go deeper, said Doug Gucker, a farmer and educator with the University of Illinois extension.
Heavy machinery compacts the ground 12 to 16 inches, Gucker said, which can prevent roots from going further than that.
A cover crop will break up the soil as deep as 20 inches, which gives more room for roots to grow to find water and help produce a better, stronger crop.
"Twenty inches growing means I have ways for my crops to grow down below the compacted ground," Gucker said.
Decatur has weathered droughts before, in the 1930s, 1954 and in 1988, but the one five years ago was different, said Jim Angel, Illinois State Climatologist.
"For some reason, the 2012 drought kind of changed everybody's attitudes about climate change," he said. "I think part of it is people thought 'We can manage warmer weather or drier weather,' but when you get an extreme event like that, that kind of caught everybody's attention."
Angel said climate trends show that Illinois will experience wetter conditions in the spring and winter and a drier, hotter summer in the years to come. Short-term summer drought conditions cause some concern for corn and soybean crops if there are short-term drought conditions, he said.
The changing weather patterns were not part of the discussion when it came to dredging Lake Decatur, Alexander said. City leaders just knew they needed more water.
"Since the drought of 1988, we've certainly seen some of that weather pattern here," Alexander said. "That is exactly why we have decided to dredge, With a deeper lake, we can store the most amount of water in the lake."
The Illinois Farm Bureau looks to Angel's recommendations to help educate farmers and staff about the best practices to deal with a changing climate and farm conditions, said Lauren Lurkins, director of natural and environmental resources.
There hasn't been much research yet on cover crops, Lurkins said, but early results of trial-and-error experiments show that farmers can retain a lot of moisture in their fields.
Looking back to the drought, former city manager McCrady remembers it as both positive and negative.
"There was a little bit of a feeling of helplessness and things being out of your control," he said.
People sometimes take for granted that they can turn on a faucet and water comes out, McCrady said so he felt like the drought was a reminder of just how precious fresh water is. He also was amazed at how the community came together to find a solution.
Despite the city's significant investment, the Illinois State Water Survey still considers the Decatur water supply to be "at risk" for being able to provide enough water in a severe drought.
If circumstances today were to mirror those in the most severe drought on record, from 1931 to 1932, there is just a 50 percent chance that the city could support an estimated demand of 40 million gallons per day, the organization said.
Current City Manager Tim Gleason said meeting the survey's standards would place unfair demands on taxpayers, because it would be expensive to build a water supply sufficient for a rare, worst-case scenario.
But Gleason, who took over after McCrady in March 2015, said the water supply discussion shouldn't be over. If the city grows as Gleason hopes, more residential and industrial users will require more water.
For the foreseeable future, the dredging project accomplished everything the city wanted, he said.
"But if we do see plant expansion and residential growth, I don't think the discussion should start then," Gleason said. "I think it is something that should be on our radar."