One of the casualties of that time was the adult education department in Decatur School District, which was halted in May 2017 after months of decreasing and uncertain funding, in spite of then-executive director Rocki Wilkerson's efforts to fill the gaps with grants.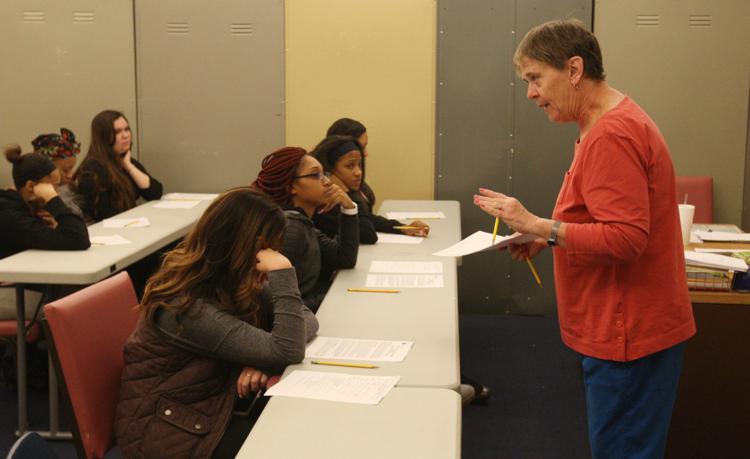 Adult education is overseen by the Illinois Community College Board, and in Decatur, the fiscal agent was the Decatur Board of Education. The partnership with the Decatur schools, Wilkerson said, allowed for service to an entire family, from the children entering preschool and kindergarten, to the parents who might require a helping hand to complete their own education and get job training.
The need, however, is still very much an issue, and now Richland Community College and Workforce Investment Solutions have created the Richland Workforce Consortium to fill that need.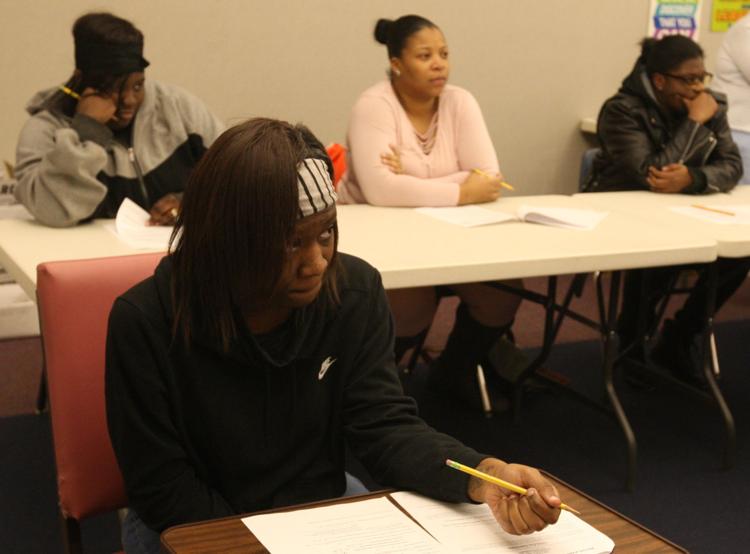 "We're partners now," said Lisa Manalisay, adult education transition coordinator for Richland. "The consortium means money, because the whole overarching goal of this partnership is to help people get what they need, whether it means education, skills, training, academics, employment (training) to get them working."
To be eligible, adults must meet certain criteria: unemployed, underemployed, no high school diploma or equivalency, or on government assistance. Adults can apply to be part of the program at Workforce, Richland or at the Decatur Public Library, Manalisay said.
Classes available include English as a Second Language, preparation for the high school equivalency credential, bridge classes that will help adults improve academic skills and learn job skills, adult and family literacy, an on-site basic skills and workplace literacy skills. If students want to move on to post-secondary training, the partnership is set up to guide them through that process, too.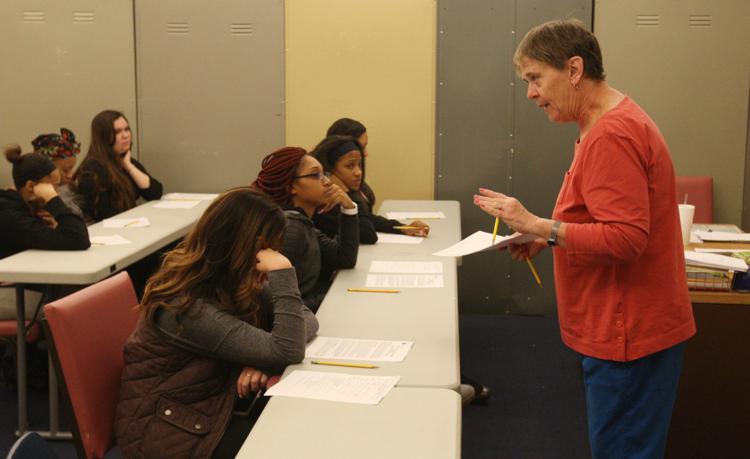 The consortium is using two classrooms at the Decatur Public Library, Wilkerson said, and educators plan to use room dividers to make a third classroom. The classes are free to eligible students and with Workforce and Richland's involvement, opportunities to enter construction trades and apprenticeship programs are available.
Claudia Williams is teaching the hospitality bridge, which is twofold. She helps students improve reading and math skills, whether they need to earn their high school equivalency or it's just been awhile since they sat in a classroom and they want to brush up. About half of her students fit into each category. The other half of the class is helping them learn to write resumes and interview skills, mostly focused on the hospitality field.
"They get first aid and CPR training," she said. "They get their food handlers certificate. We bring in the (University of Illinois) Extension people and they train them. We have guest speakers come in from a variety of hospitality (businesses). We take field trips, like we're going to go to the Decatur Conference Center and there we're going to see all the aspects of how a large hotel runs."
For years, Wilkerson said, adult education was available in several forms from the Regional Office of Education, Richland, Workforce and Decatur schools. The consortium consolidates all those programs making the process more streamlined.
"It's all here, in the library, centrally located, for free, thanks to this (Illinois Community College Board Adult Education Family Literacy) grant," Wilkerson said.