DECATUR — Serenity Crowder served on a jury on Wednesday in a case where Cinderella sued her stepmother, Lady Tremaine, for back pay.
Now that Cindy's married to The Prince and rich beyond her wildest dreams, she wants what's coming to her for all those years of servitude while her mean stepsisters got all pretty clothes and jewels.
"She was more like a servant than a family member," said The Prince, portrayed by Elijah Curry, a sixth-grader at Stevenson School.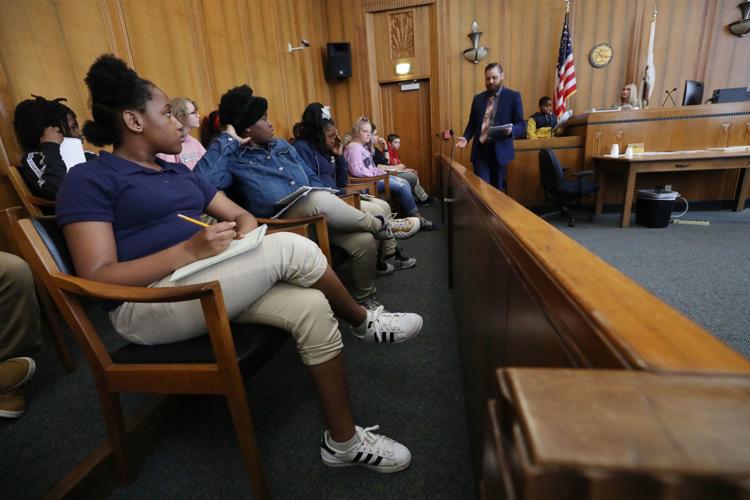 Serenity, a sixth-grader at French Academy, said she wrote down all the testimony and evidence given that she thought she'd need to make a decision, and her notes filled more than three pages. She and the other jurors voted in favor of Cinderella's claim and Lady Tremaine had to pay up.
The mock trial was conducted at the Macon County Courthouse by members of the Decatur Bar Association in observance of Law Day, first instituted President Dwight D. Eisenhower in 1958. Three years later, Congress passed a resolution to make May 1 Law Day annually to celebrate Americans' rights as laid out in the U.S. Constitution and Declaration of Independence.
"This is something we do to demonstrate our commitment to the law and to really engage the community," said Regan Lewis, chair of the event for the Decatur Bar Association and a new Decatur School District board member.
This year's theme for Law Day was free speech, free press and a free society.
"Typically, we give a little bit of information about it to the kids, and then we do a mock trial so they can sort of see how the pieces work. This one is a civil trial, but I'm going to try to do a criminal (mock) trial next year because that's what the kids seem most interested in," Lewis said.
Today (Thursday), the attorneys will present "Abraham Lincoln's Hat" for second-graders, and plans for next year include an activity for high school students, Lewis said.
The American Bar Association provides scripts. Michelle Sanders, who is with the Macon County Public Defender's Office, played the part of Cinderella's attorney with great enthusiasm, while Andrew Wessler, who is in private practice, portrayed the attorney for Lady Tremaine and her daughters.
"That wasn't acting," Sanders joked to the students afterward. "He really is like that in court."
Wessler laughed and admitted that his competitive spirit is one of the reasons he chose law as a profession.
Lindsey Shelton, an attorney with the Macon County State's Attorney's Office, portrayed the judge, and Candice Stearns from Land of Lincoln Legal Aid, served as bailiff for the mock trial.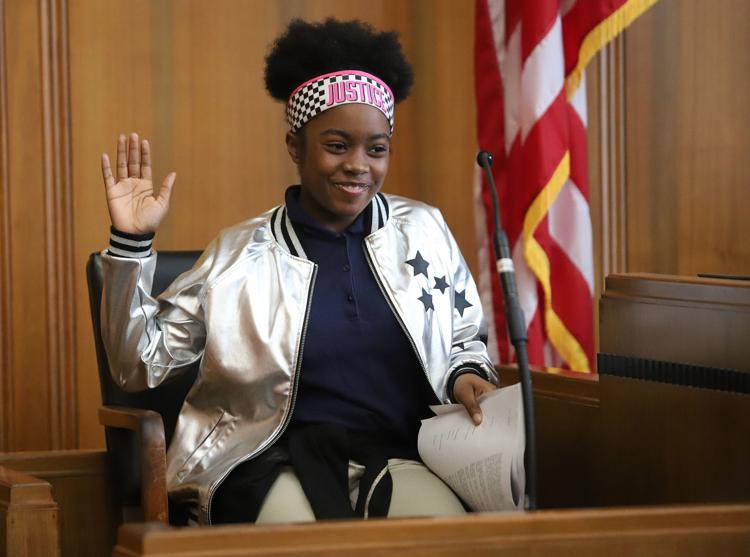 Elijah and Cinderella, portrayed by Assentuous Coleman, a sixth-grade student at Stevenson, testified that because the stepmother and stepsisters did none of the housework, and that Lady Tremaine spent money on her own daughters but not on Cinderella, that she was not treated as a member of the family.
"We were picked (to play the roles) because we're good readers," Elijah said.
The jury even went into the jury room to deliberate and were gone several minutes before returning with a unanimous verdict.
Afterward, the attorneys took questions from the students. Those questions ranged from "What made you decide to become an attorney?" and how much schooling is required to whether they can work a case that includes family or a friend.
Shelton said it depends on the case and that some lawyers do represent family and friends in, for example, a simple civil matter. If the case is a conflict of interest or there is too much emotional involvement, a lawyer must hand the case off to another attorney, Shelton said.
One question was, "How can you defend criminals?"
Sanders said that under the Constitution, everyone has the right to a fair trial, and defense attorneys are defending the system.
"A lot of times people we represent are guilty," she said. "But defendants are people, too. They might have made a bad decision or a mistake."
A vigorous defense, even if someone is guilty, Wessler said, ensures that all defendants receive fair treatment.
"We have to protect the guilty to protect the innocent," he said.
McClennon_APrecious 1 5.1.19.jpg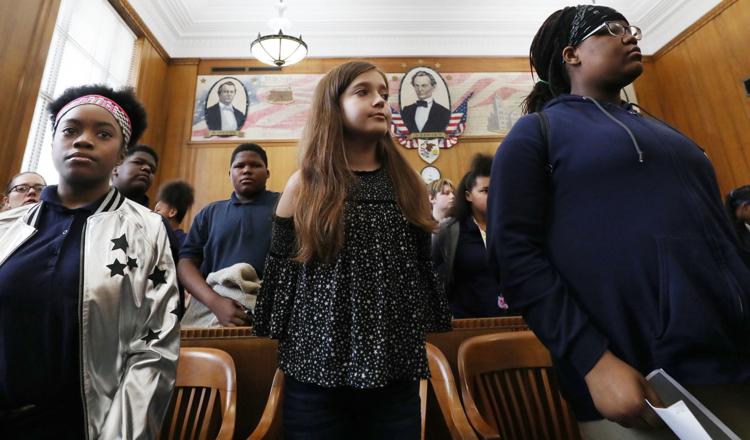 Crowder_Serenity 5.1.19.jpg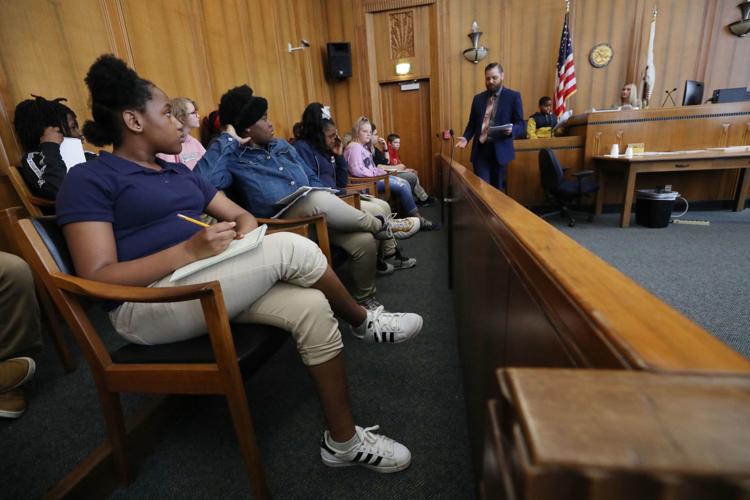 Sanders_Michelle 5.1.19.jpg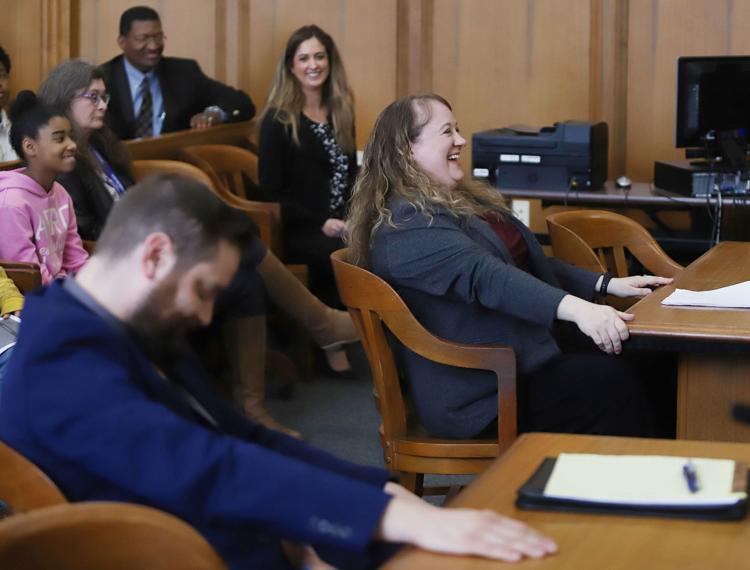 McClennon_APrecious 2 5.1.19.jpg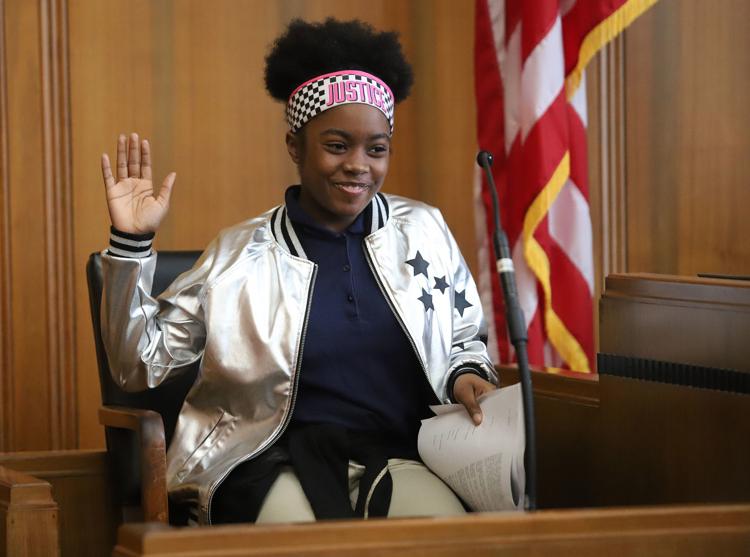 Mock Trial 1 5.1.19.jpg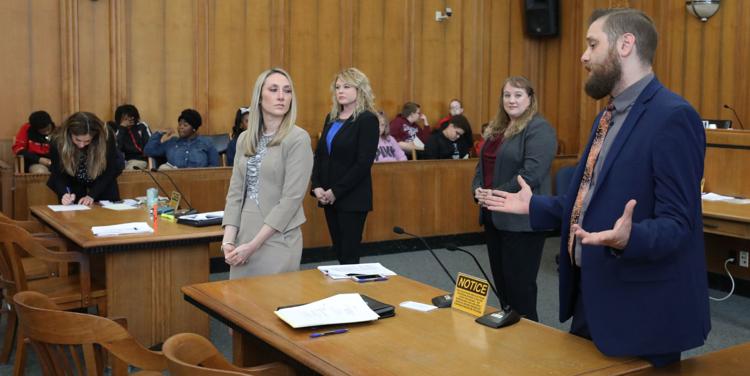 Mock Trial 2 5.1.19.jpg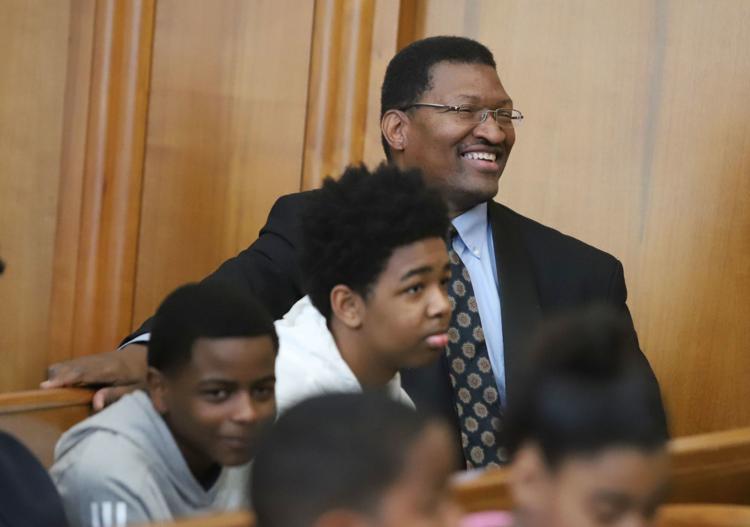 Mock Trial 3 5.1.19.jpg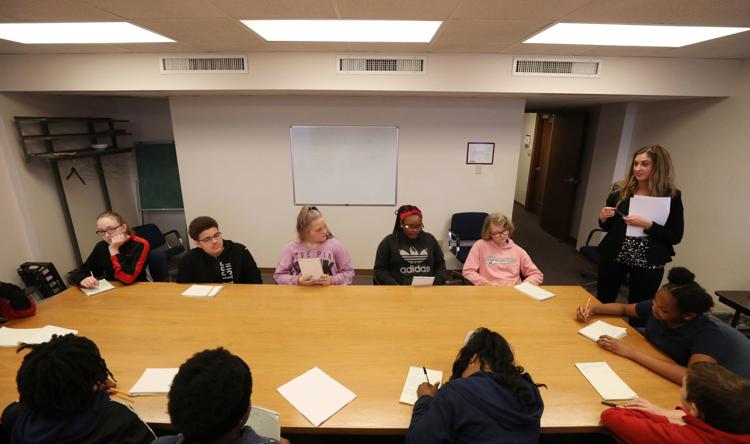 Mock Trial 4 5.1.19.jpg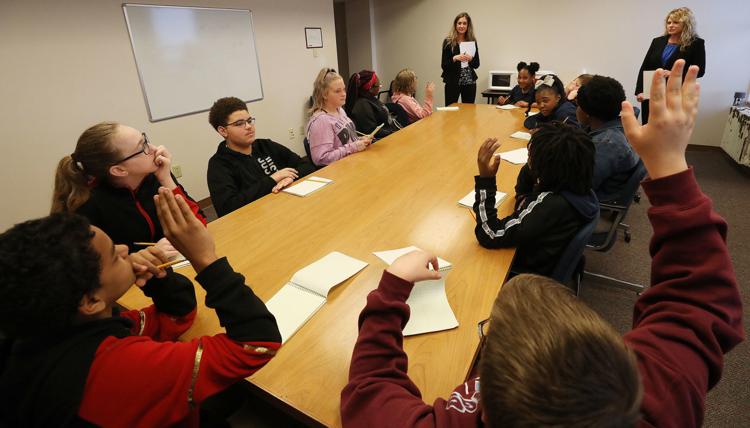 Mock Trial 6 5.1.19.jpg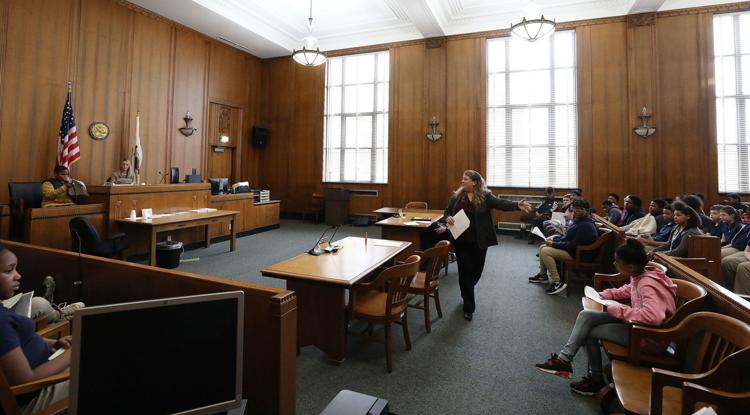 Mock Trial 7 5.1.19.jpg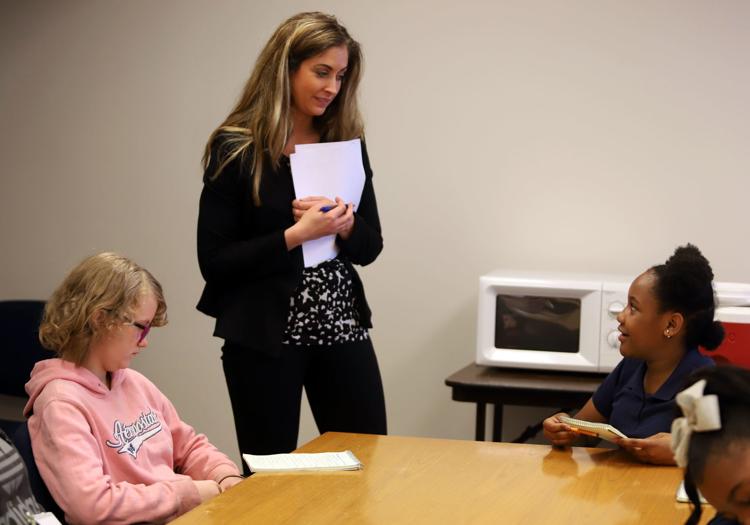 Mock Trial 8 5.1.19.jpg

Mock Trial 9 5.1.19.jpg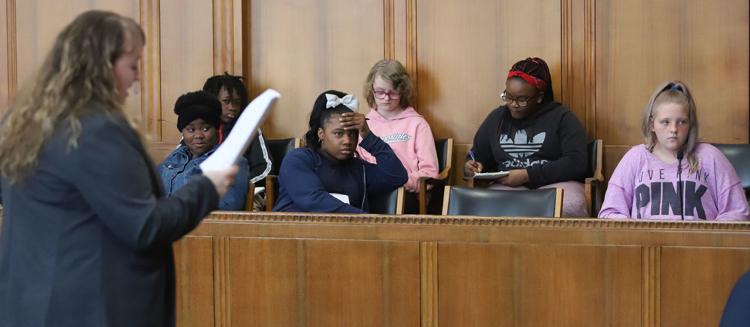 Mock Trial 10 5.1.19.jpg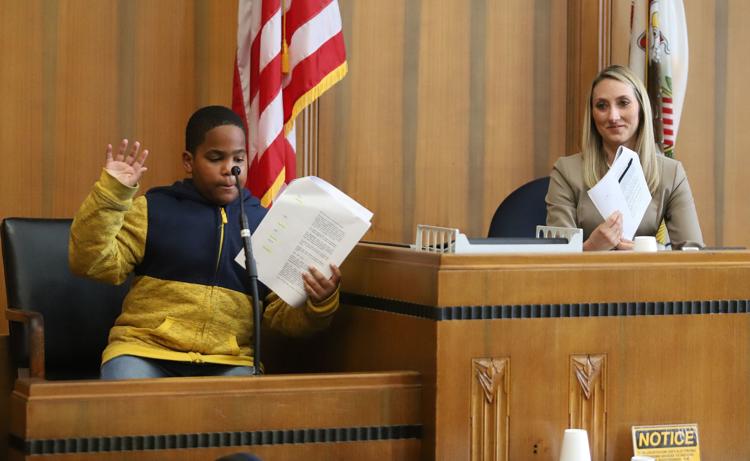 Mock Trial 11 5.1.19.jpg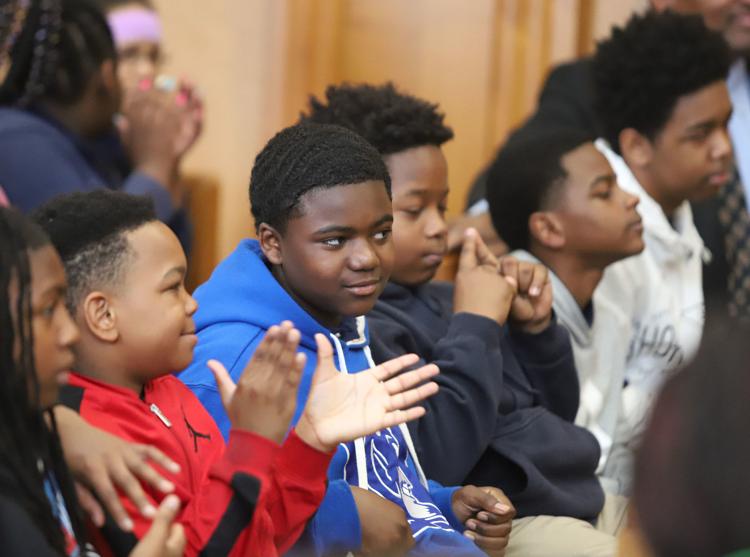 Mock Trial 12 5.1.19.jpg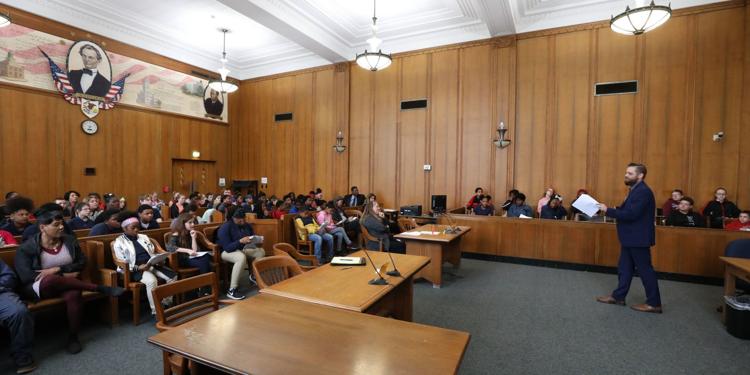 Mock Trial 13 5.1.19.jpg