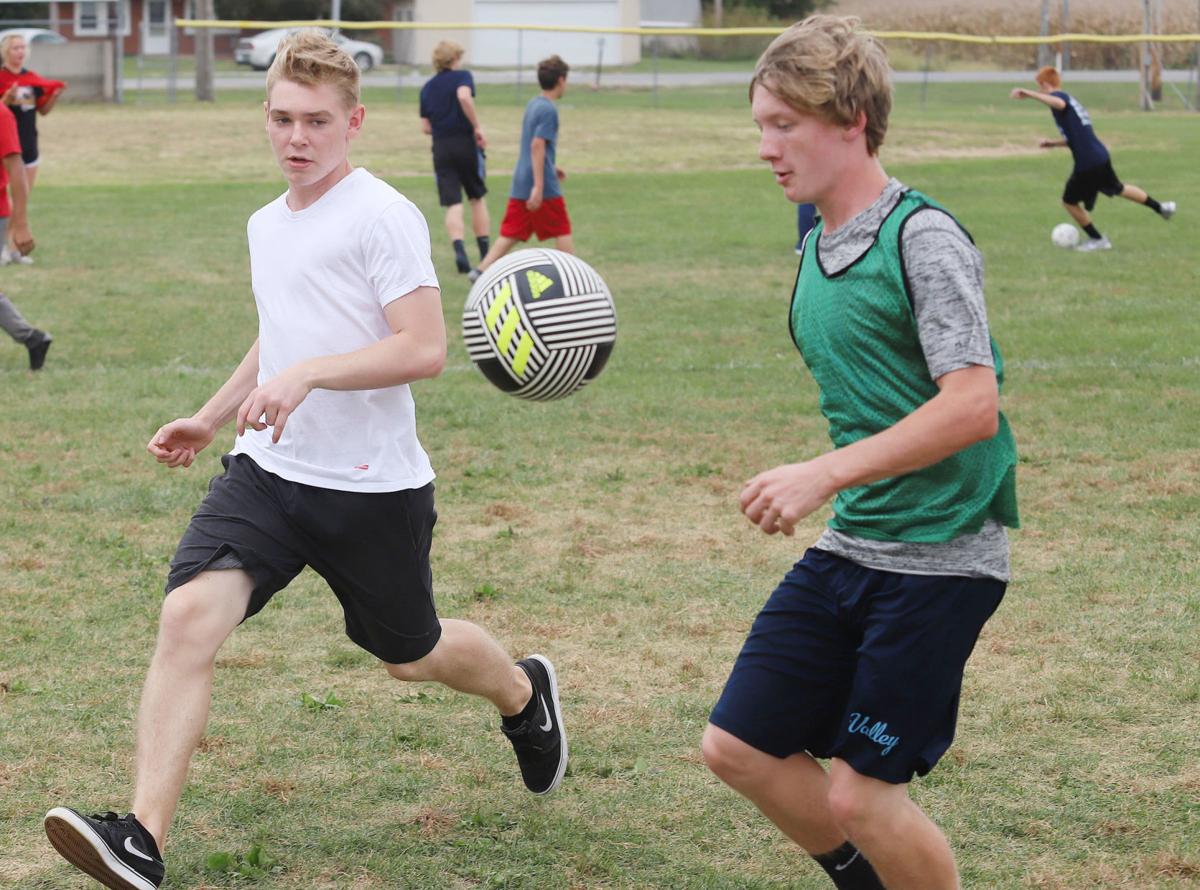 NIANTIC — Engaging with native speakers is one of the best ways to improve one's foreign language skills.
"I wanted to improve my talking skills in English," said Yves, who attends Europa-Gymasium Worth, a secondary school in Worth am Rhein, Germany, and is in the 11th grade there.
Victoria Boltz, another of the 22 German students from the school in the visiting group, said she was excited about the opportunity after hearing about it from friends.
"They all said it was a wonderful experience because they made new friends and could talk to native speakers," she said.
The students are spending four weeks in Niantic with host families, attending some classes, meeting other students, and touring the area with their teachers, Claudia Kretzer and Maria Fischer.
This is also Fischer's first time in the United States, though Kretzer has been here before with other student groups in the exchange program. This summer, the Sangamon Valley students from the host families will visit their new German friends. The group will head home Oct. 8.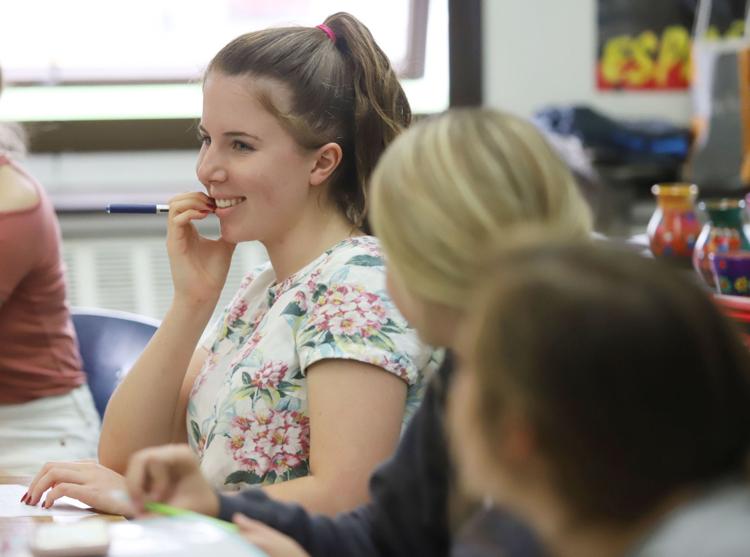 Fischer has been struck with everyone's friendliness.
You have free articles remaining.
"When I got here, I didn't know anybody," she said. "Everyone is so welcoming, and now I know everybody."
Living with a family helps the students get a taste of American life more realistically than just asking questions or being a tourist would, Yves said, and when he talks to other young people, he doesn't ask questions, either.
"I just talk to them, as I would talk to my friends at home," he said.
That conversation, and making friends, is why Kretzer wants her students to take part in the exchange program. She said it shows them that they and their American counterparts are not so different.
The group has visited Six Flags and other sites in St. Louis, went to Chicago for five days and visited Decatur. Yves said his host family has taken him on several outings, as well. He said the biggest difference he has noticed so far is that American food is not as spicy as German food.
The students have given presentations to Sangamon Valley students about Germany and their lives there, and the American students will return the favor when they visit Germany in the summer.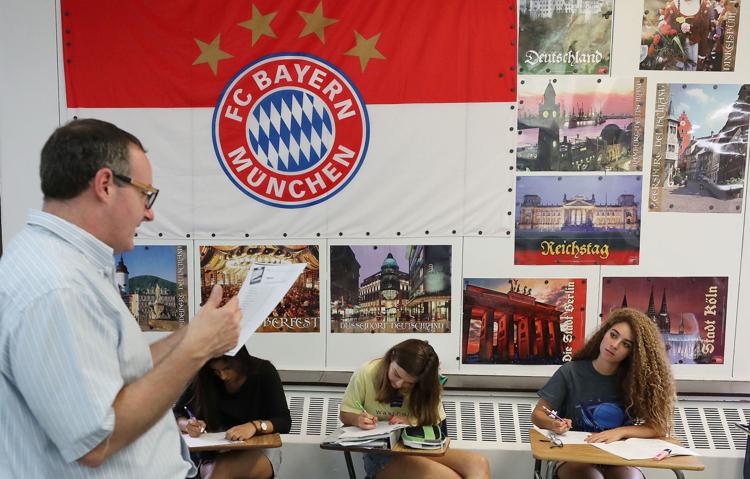 It's unusual for a small school like Sangamon Valley to have an exchange program, Scanavino said, and especially two. Sangamon Valley got involved when Rochester High School's growing German exchange program was searching for another Illinois school to join in.
Scanavino knew that his students' German skills would improve dramatically if they could talk with native speakers, just as the German students knew their English would improve if they visited the United States. German students begin studying a second language at a young age, and most choose English, though French is also an option. 
Across the street from the German students' school is a bakery, Firscher said, and she was amused to find out that when the American students visited a couple of years ago, they liked to shop at the bakery and order in German.
"The owner told me she gave them a discount if they ordered in German," Fischer said, chuckling.
Contact Valerie Wells at (217) 421-7982. Follow her on Twitter: @modgirlreporter