DECATUR — When Sydney Walker realized in middle school that she wants to work as a nurse anesthetist, she also found out that it takes several years of post-secondary schooling.
Then she found out that Cerro Gordo High School offers dual-credit courses through Richland Community College, and that it was possible for her to graduate high school with an associate's degree from Richland at the same time.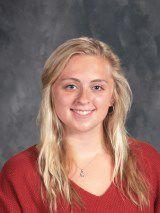 "I knew that some of the older high school kids had been doing this Richland thing," said Sydney, who graduated in May. "I looked into it and knew some kids were able to graduate with an associate's, so I decided I was going to try to do that starting my junior year. I wanted to get two years done and just have four or five (years) left."
She's going to enter Missouri Baptist University in the fall as a junior. Her advice, she said, is for high school students who want to pursue this path to check with their college of choice to make sure the school will accept the credits earned. She hadn't considered Missouri Baptist, even though her brother is a student there, until she realized they would accept the credits.
Cerro Gordo has been offering the dual-credit option since the 2012-13 school year, said Superintendent Brett Robinson. Thanks to a $10,000 grant from ADM Cares, and the support of the school board and district voters, students pay only a $250 fee and buy their own books for a semester's classes in dual credit. Transportation is provided to Richland, and students who are interested in trades or in earning college credit in academic areas spend half their day at high school and half at college. Some of the teachers at Cerro Gordo hold master's degrees and can teach classes such as English 101 and 102 and college math at the high school.
School board President Todd Henricks' son, Noah, is studying aerospace engineering and began as a junior thanks to his two years of dual credit courses in high school.
"Mom and Dad don't have to pay for (those two years)," Henricks said.
Levi Neaveill, 20, is attending the University of Illinois studying finance and economics and has already completed requirements for one bachelor's degree. He's in an internship in finance in Chicago this summer. He competed for the internship against much older students who weren't coming to college with a two-year degree already under their belts, and his mother, Jodi, laughingly said, "Nobody knew what to do with him."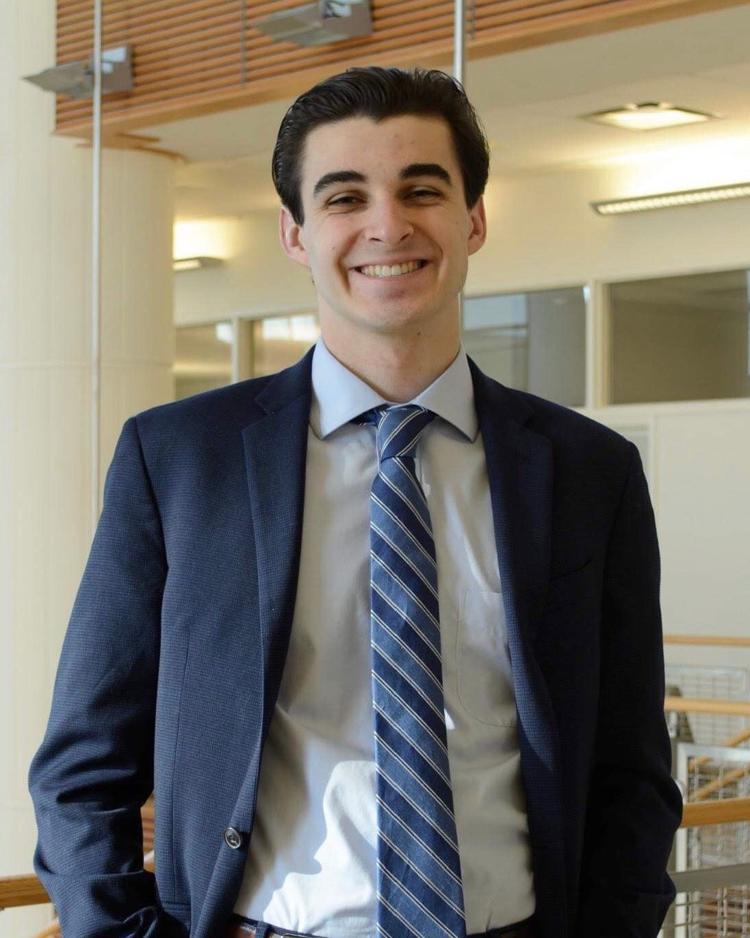 You have free articles remaining.
One problem was that he had to travel and spend the night, at 18, when that's too young to rent a hotel room. The other students were 21 and older. Levi was chosen for the internship, however.
"It's unheard of to be 20 years old and in the position he's in," Robinson said.
Levi's classmate, Mason McNamara, is a pre-med student at Baylor University. They were the first two Cerro Gordo students to earn an associate's degree in high school. They were followed by Cora Hyde and Michael Barnes, who graduated in 2018. Cora is studying drama and theater in New York City and Michael is at Eastern Illinois University.
And in May, Sydney and her classmates Josh Stump and Vanessa Gower all graduated with their associate's degrees. Vanessa is pursuing a degree in special education at Eastern.
Cody Evans walked through Richland's graduation ceremony in 2016 prior to his Cerro Gordo graduation, and completed his Richland credits during that summer semester. Richland doesn't hold a summer ceremony, but included him in the spring because he was so close to completing his requirements. He is a controls technician for Environmental Control Solutions Inc. and serves in the United States Marine Corps Reserves as well as a volunteer firefighter with the Cerro Gordo Fire Department. 
"These are driven young people," Robinson said.
"This educational opportunity is something that the Cerro Gordo community and especially our school board and district administration are very proud to offer our students and their families," said Henricks.
"We are extremely proud to be a school district that partners with Richland Community College to offer the ability to not only graduate from high school but also graduate from Richland at the same time, to all of our students and their families in the Cerro Gordo School District."
Editor's note: Cody Evans was inadvertently omitted from the original version of this story. The newspaper received incomplete information.