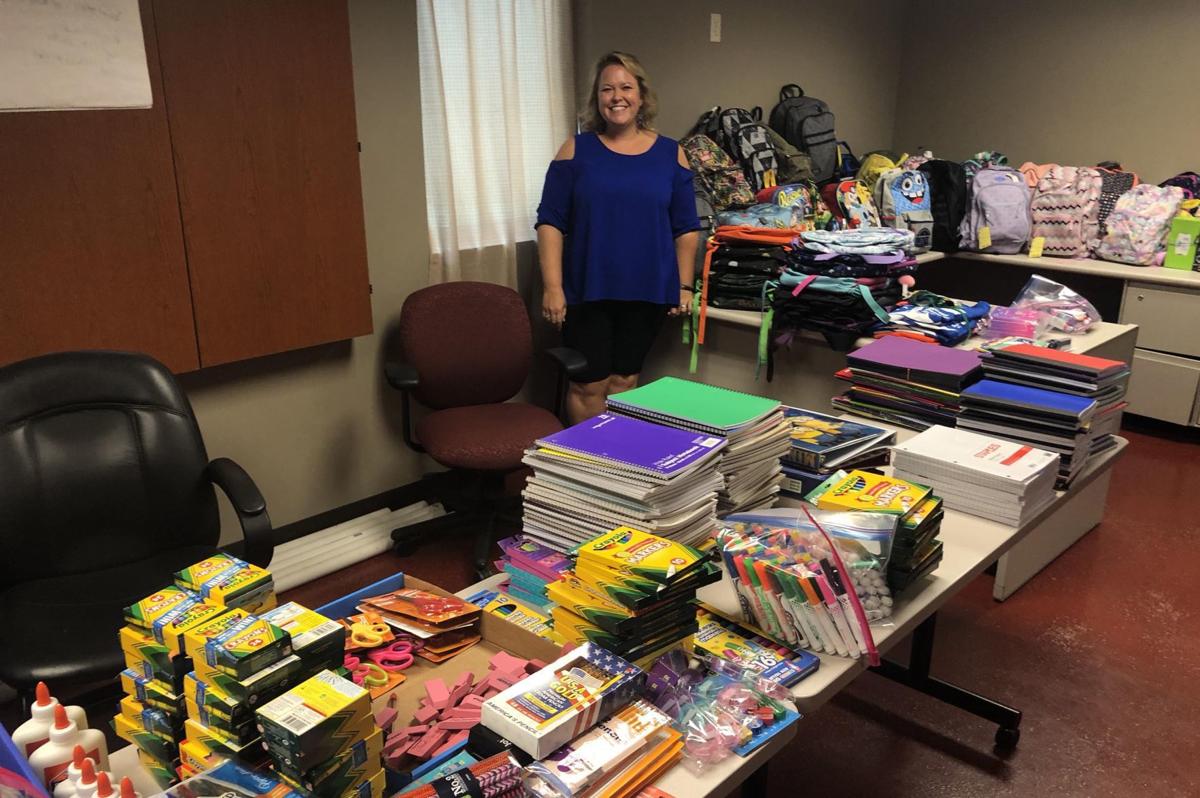 DECATUR — The first day of school is still more than two weeks away, but Barbara Carter of Decatur has already felt the hit to her pocketbook.
"I can tell you I have already spent over $100 for my granddaughter to start first grade — and that's not even all that was on her list," she said.
MiKaylyn Lee, Carter's granddaughter, goes to Johns Hill Magnet School, which like all Decatur public schools says first-graders need standards like crayons, a backpack, glue, erasers, pencils and blunt scissors.
But also on the list: 10 glue sticks, copy paper, wet wipes, two large boxes of tissues, dry erase markers and Ziploc bags. The understanding is that these items are for the classroom and will be shared.
The reason: building budgets no longer stretch to accommodate all the extras, and some children come to class with no supplies at all. In return, families are asked to help by providing such items.
Estimates for the annual cost of school supplies ranges from $50 to $1,000, according to the National Retail Federation. Depending on the number of kids in a household and their ages, that number could be much higher, and for some families, the budget just won't stretch to cover all the needs.
Teachers say they're stuck in the middle when coming up with the lists.
"In the old days, we had budgets for things like extra crayons, markers, glue, rulers, etc., but with all the budget cuts, we can't even do science right unless we pitch in," said Liz Bartimus, who teaches science at Johns Hill Magnet School.
It can be a daunting inventory.
The estimated cost for a kindergarten student at French Academy, for example, is $48. An eighth-grader at Warrensburg-Latham Middle School will need approximately $37 to fulfill the supply list. The list for a fifth-grader at Meridian schools comes to $59. And that's just basic supplies, not counting such items as a backpack, a lunch box, fees for sports, a school physical and vaccinations at state-required grade levels.
"This year, I thought they had asked for fewer things than they had in the past," said Angela Martinek, whose daughter will be in sixth grade at the Lutheran School Association. "It seemed like the list was smaller than I was thinking or expecting. I probably spent about $75, but it could be a little more."
The LSA, like French Academy, Decatur's public high schools, and Decatur Christian School, requires a uniform, and Martinek said she expects to buy several shirts, though she waits for sales at Old Navy for uniform pants.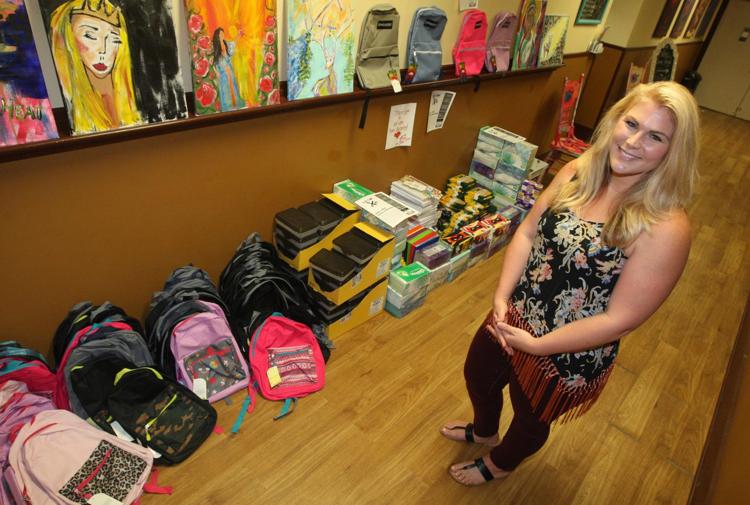 In Decatur, parents are instructed to put the child's name only on headphones and not on the other belongings. Brand names like Crayola crayons are specified. At Johns Hills, two 24-packs are required, as well as two 4-ounce bottles of Elmer's glue, Fiskars scissors, and two boxes of Kleenex tissues.
Besides the typical items, sometimes a child's list includes something hard to find. Carter has bumped into that problem, too. Mikaylyn needed a specific journal last year for kindergarten, and while Carter enjoyed the end result — reading little details about Mikaylyn's kindergarten experiences in her granddaughter's own words — finding just what the teacher asked for wasn't easy. Now a friend is having the same trouble.
"It is frustrating sometimes trying to locate some items," Carter said. "That's why we started shopping early and why we intend to buy extra supplies now, to get her through the year."
For parents who don't want to face fulfilling the list themselves, there's PackED, a company now in its second back-to-school season run by Juanita Morris, who has kids of her own and knows about the arguments in the notebook aisle.
"My daughter is saying the unicorn folder that's purple and costs $15," Morris said with a laugh. "And I'm the one saying 'We can get this 15-cent one and go on with our lives.'"
You have free articles remaining.
PackED has all the supply lists from every Macon County school and grade level. A parent goes on packedschoolsupplies.com, finds their child's school and grade level, click, pay and you're done. You can pick the items up at the shop in Decatur or have them shipped to you, and an added bonus is that customers can designate one of the non-profit partners to receive a donation.
"We try to make sure we give back to our community," Morris said. Garfield has partnered with us and every box that Garfield (Montessori School) parents order, a percentage goes back to their PTA in cash. Northeast Community Fund is another partner."
'Without some of the extras provided by parents'
It's not just parents spending a lot on school supplies. Teachers dig into their own pockets to buy provisions for their classrooms, too. According to The Education Market Association, virtually all teachers purchase supplies for students' use, on average $500, though some teachers spend far more.
The National Center on Education Statistics estimates 94 percent of public school teachers devote their own money on supplies for students.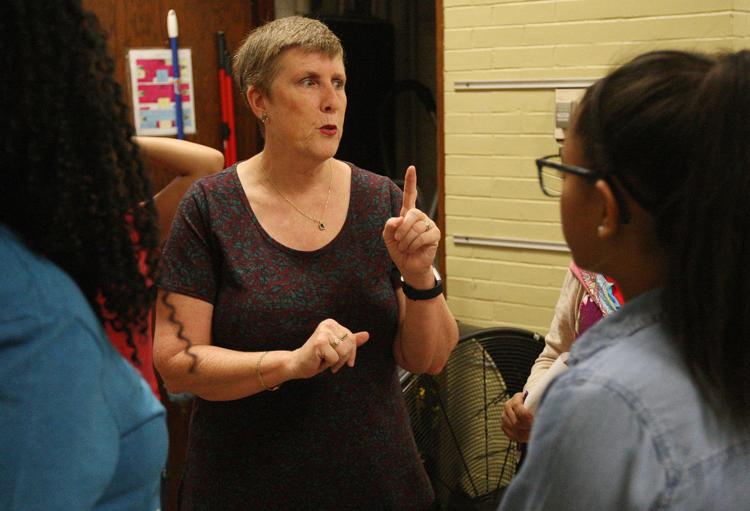 "Every year, I buy run-of-the-mill school supplies that every teacher purchases, but it seems like year after year, I'm having to buy more and more," said Sara Bodzin, who teaches at Durfee Magnet School. "One year, I had a parent tell me that there is no way that their child goes through three boxes of Kleenex in my classroom a year and it's not her job to bring in extra because other students' parents don't cover their child's school supplies.
"And then, some years, you have parents who text me when they're at Sam's Club and ask if there's anything I need, and even after saying no, they show up the next day with a box of Kleenex and a selection of disinfectant wipes."
She spends $400-$500 a year out of her own pocket, Bodzin said, but if parents hold out for sales and comparison shop, they shouldn't have to spend more than $50 on one child. Her advice is to wait for sales and buy supplies at stores like Target and Walmart, rather than a dollar store, because the off-brands at dollar stores often don't perform properly.
Nearly all school supply lists contain basics like tissues, hand sanitizer and anti-bacterial wipes, and those things are necessary because desks have to be cleaned after the mandatory breakfast in the mornings and to keep germs from spreading when students come to school sick, Bartimus said.
"We try to balance things and not ask for so much but, again with shrinking budgets, we can't do everything the world is expecting us to do in our classrooms without some of the extras provided by parents," she said.
Some of the items she puts on her students' list are binders with dividers, blue or black pens and glue sticks, and she teaches her students organizational skills using those items, encouraging them to keep their notes and binders for use in high school science classes. She has already spent $250, with weeks to go before the beginning of the school year, and figures that's only half of what she'll spend overall.
Where help is available
Several other efforts are underway to provide school supplies. Some churches that have adopted public schools provide for students in those schools. Al and Melanie Schelling, both State Farm agents and foster parents, have collected supplies for the last few years to provide foster children with school supplies and this year are delivering supplies to Webster-Cantrell Hall, the Illinois Department of Children and Family Services, and Lutheran Child and Family Services.
"It's been so awesome how many people participated," Melanie Schelling said.
Amber Renfro, owner of The Little Salon in Mount Zion, also collects supplies and offers free haircuts for kids going back to school. Her appointments are all filled for her annual event already, and each child gets a bag of supplies at their appointment.
"Back to school time is hard for everybody," Renfro said. "Everything is so expensive."
For families also trying to squeeze in the required exams and vaccinations, the annual Jumpstart back-to-school clinic is planned 9 a.m. to 2 p.m. on Saturday, Aug. 11, this year, with three locations. Pastor B.J. Leonard of First Christian Church said an added convenience this year is that school supplies, physicals, dental and eye exams and vaccinations will all be available at two locations, so parents won't have to drive around to accomplish it all.
The Decatur Family YMCA will have backpacks only, but both First Christian (3350 N. MacArthur Road) and Crossing Healthcare (320 Central Ave.) will offer the full slate of services. Everything is free and on a first-come, first-served basis. Leonard said they expect to serve about 600 children.
For Carter, she's helping her daughter with the costs for Mikaylyn's supply list and knows that some children come to school without even the basics.
"Some of (what I bought) is extras she will need but we're mostly following the list," Carter said. "We will buy another set of supplies so when she runs out she will have replacements on hand."
There's also another factor: Mikaylyn isn't her only grandchild.
"My daughter has three little ones," she said. "It shall get interesting in a couple of years."
Contact Valerie Wells at (217) 421-7982. Follow her on Twitter: @modgirlreporter