DECATUR — Eight-year-old Lily Harms will be entering the third grade in a few weeks.
To make sure she is ready for the beginning of school, she and her family attended the Backpack Attack at the Decatur Family YMCA on Saturday morning. The annual event helps to give kids a successful start to the school year — and remove some of the burden from parents like Heather Kahsen, who brought Lily and her twin brother and sister. 
The twins were given backpacks for their first day of kindergarten, while Lily received her own filled with all the things needed for third grade. Since this year was the first time the family visited the annual event, Lily wasn't sure what to expect. "This is weird," she said.
According to her mother, she had other priorities. "She is ready for the bounce house," Kahsen said.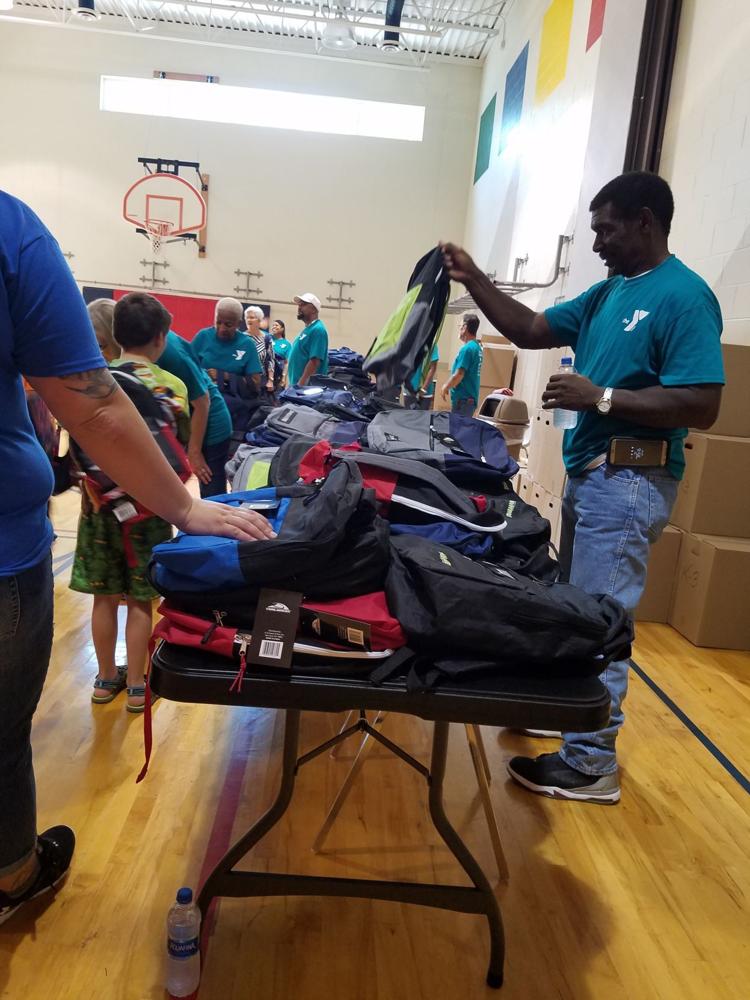 Along with participating in fun activities, the first 2,000 children attending the annual Backpack Attack could receive a backpack filled with school supplies. Performances by the Power Tumblers were also part of the fun. For the grownups, vendor booths promoted local businesses.
Matt Whitehead, CEO for the Decatur Family YMCA, said the Backpack Attack is part of the organization's mission.
"Youth development and social responsibility are two of our three areas of focus," he said. "This is a way that we can make sure kids in community are prepared for school and have the necessary supplies to be successful students."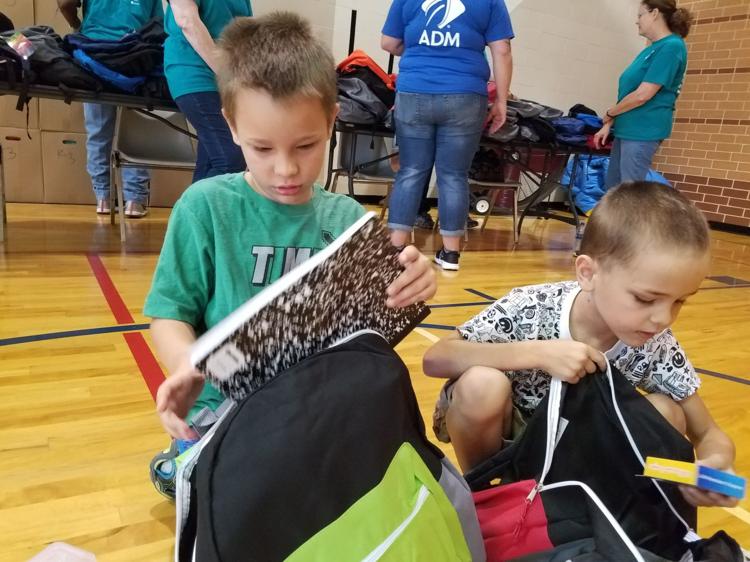 August can be an expensive month for families returning their children to school. "Being able to afford supplies can be difficult," Whitehead said. "The parents are very appreciative."
Children were able to participate in games, face painting, inflatable bounce houses and obstacle courses. "Just to make it fun for the kids," Whitehead said. "We're trying to make sure they're prepared, but also create some excitement around going back to school."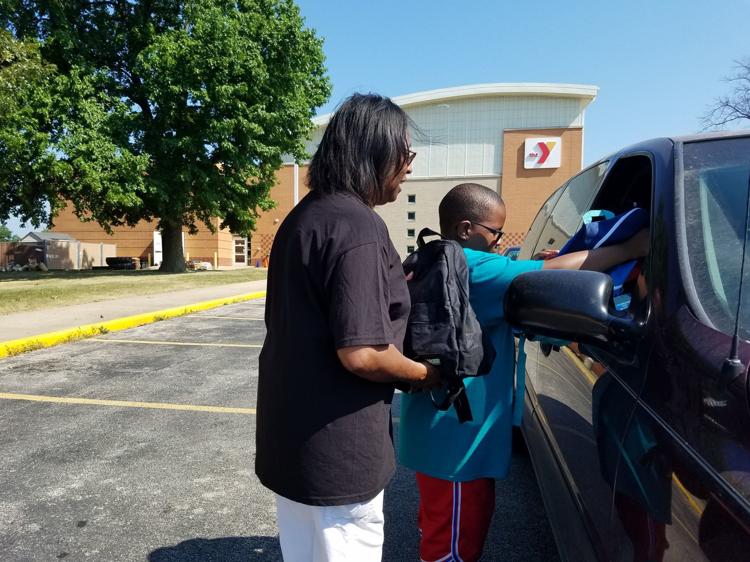 This year marks the tenth year for the Decatur Family YMCA Backpack Attack, created to help relieve some of the need for school supplies. 
"It is very strenuous to get ready for school," said Abby Helm, YMCA director of development and membership. "They are needing the supplies to be successful in school."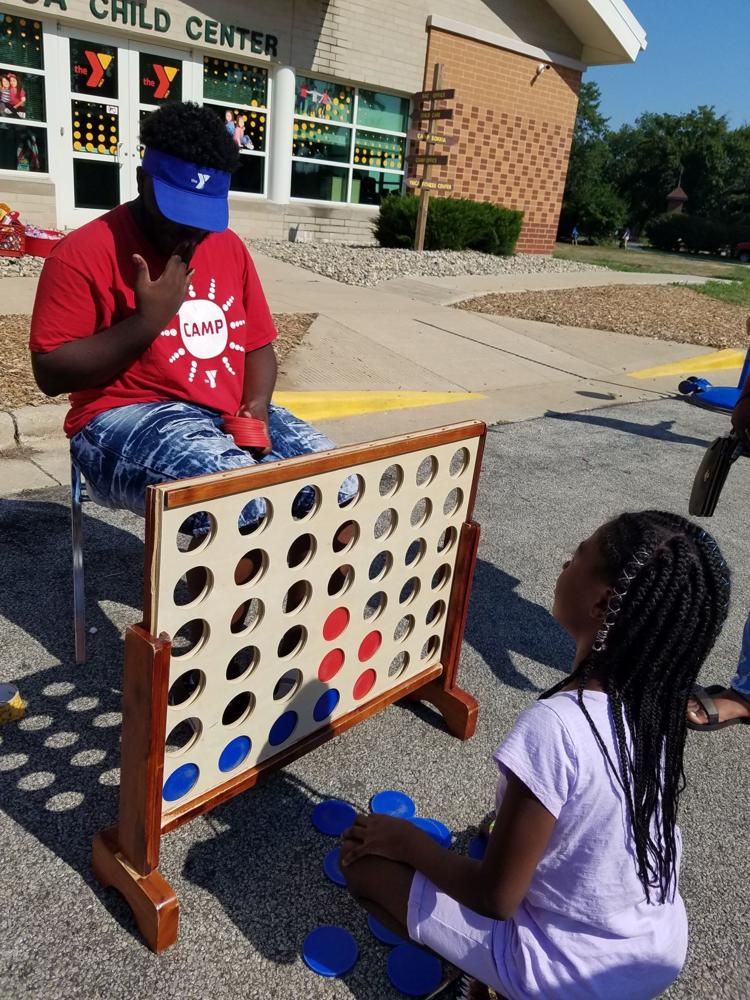 The local public schools provided a list of school supplies needed for children in kindergarten through sixth grade. Items stuffed into the backpacks include notebooks, pencils, scissors, erasers — "the basic stuff that they need," Helm said.
Organizers at the YMCA teamed up with Kids in Need Foundation, a national foundation created to provide school supplies for families.
But kids need more than school supplies to start the year; physicals, screenings and immunizations are also on the list. That's why, in conjunction with the Backpack Attack, families were also able to visit two Decatur locations to receive the medical services during the Jumpstart health clinic. Volunteers and medical staff were available at Crossing Healthcare on Central Ave. and First Christian Church at N. MacArthur Road. Backpacks were also distributed during the clinic.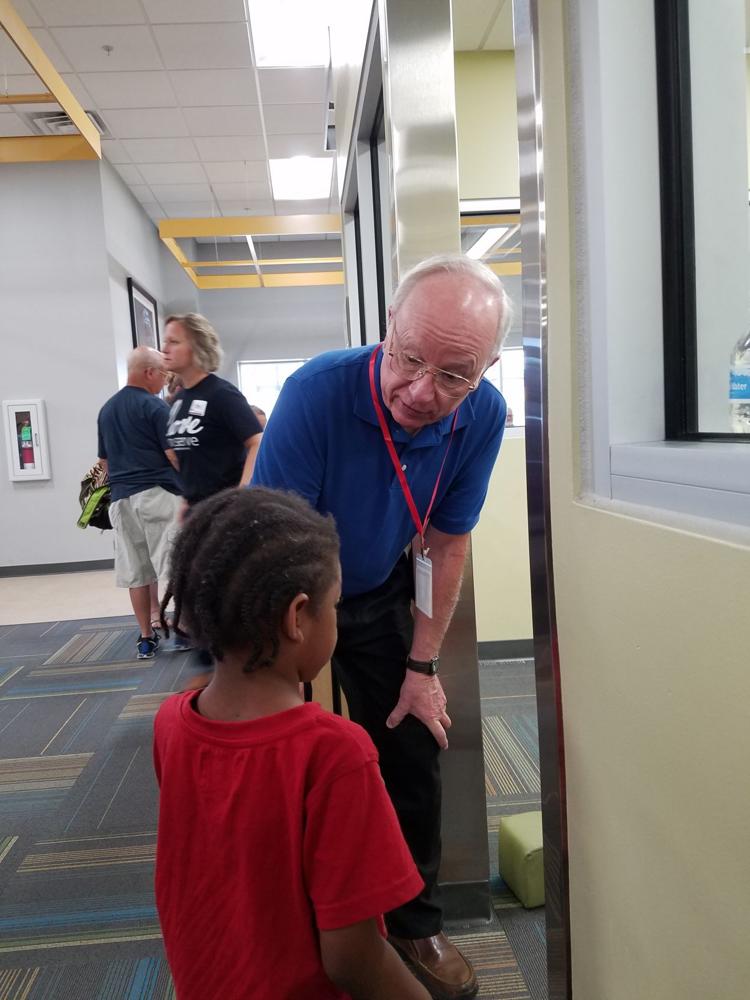 Robert Henderson is a chaplain with Crossing Healthcare. During Saturday's Jumpstart program, he assisted families while they waited for the children's physicals. "We have vision screenings, dental exams, vaccinations," he said. "And this is completely free."
First Christian Church began offering Jumpstart clinic a few years ago. Crossing Healthcare was added as a second site for the clinic. Nurse practitioners, physicians, dentists and eye doctors offered their services at both locations. Volunteers, or advocates, from various agencies assisted throughout the day. Along with activities to keep the children busy, the families were served lunch.
"There is no criteria (to attend)," Henderson said. "You get in line and come in."
Amy Dent, mother of two grade-schoolers, has been attending Jumpstart since her children began attending school. "It's a one-stop-shop," she said. "They get a backpack, they play while you're waiting, they get their physicals, and they feed them lunch."
Dent said her children were more excited about visiting Jumpstart than she was. "They woke me up to go," she said.
Her daughter, 9-year-old Myrakle Dent, played with friends while Dent waited in line. "The doctors also give you nice stuff," the fourth grader said.
Myrakle picked up a backpack before the family entered the clinic. She received the standard paper, pencils, ruler. "And I get earbuds," she said.
Tanya Andricks, chief executive officer for Crossing Healthcare, said families attend the event from surrounding counties as well as Decatur and Macon County. "Starting back to school is an overwhelming time for parents," she said. "You have so many requirements and there's that extra cost burden. This event is a wonderful thing, because we can knock out of lot of health requirements and there's no financial fees."
This is the second year Jumpstart and the Backpack Attack have joined forces for the community event.
Volunteers for the Backpack Attack came from various agencies and businesses. "It takes about 60 volunteers," Whitehead said.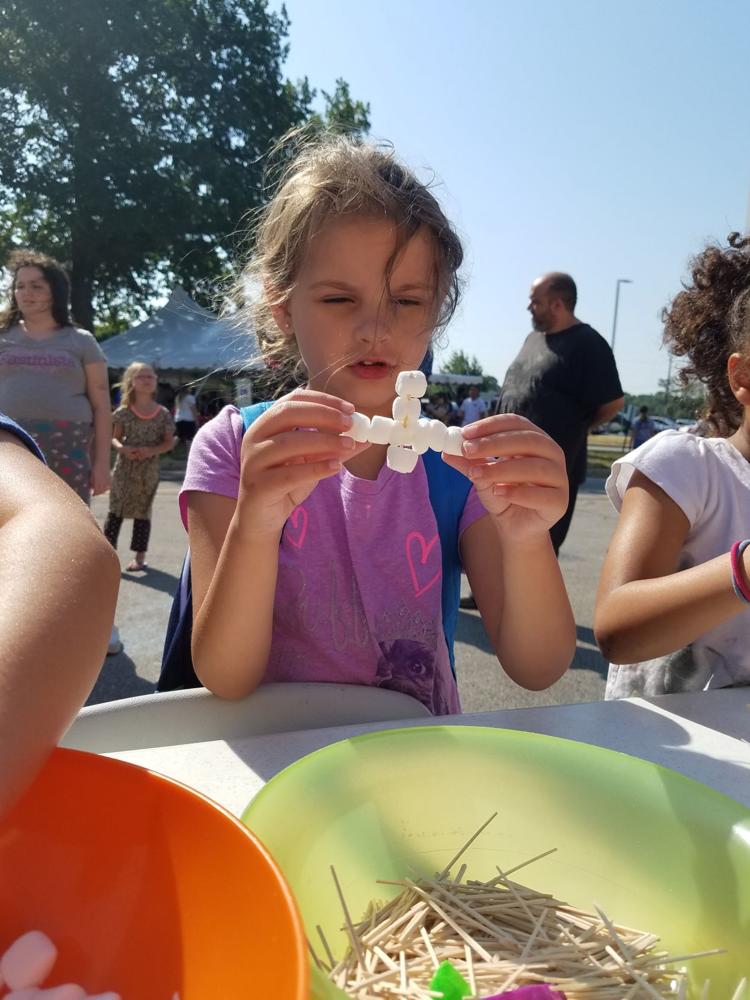 Camp Sokkia camp coordinator Ally Hoskin helped children create whatever they wanted out of small marshmallows and toothpicks. "They can't eat them because they are kind of germy," she said. "But they love it."
Kahsen's children stopped by the table, before trying other activities. The event and the ability to provide school supplies was just as important for their mother as it was to the kids.
"Trying to do that as a single mother is challenging," Kahsen said.