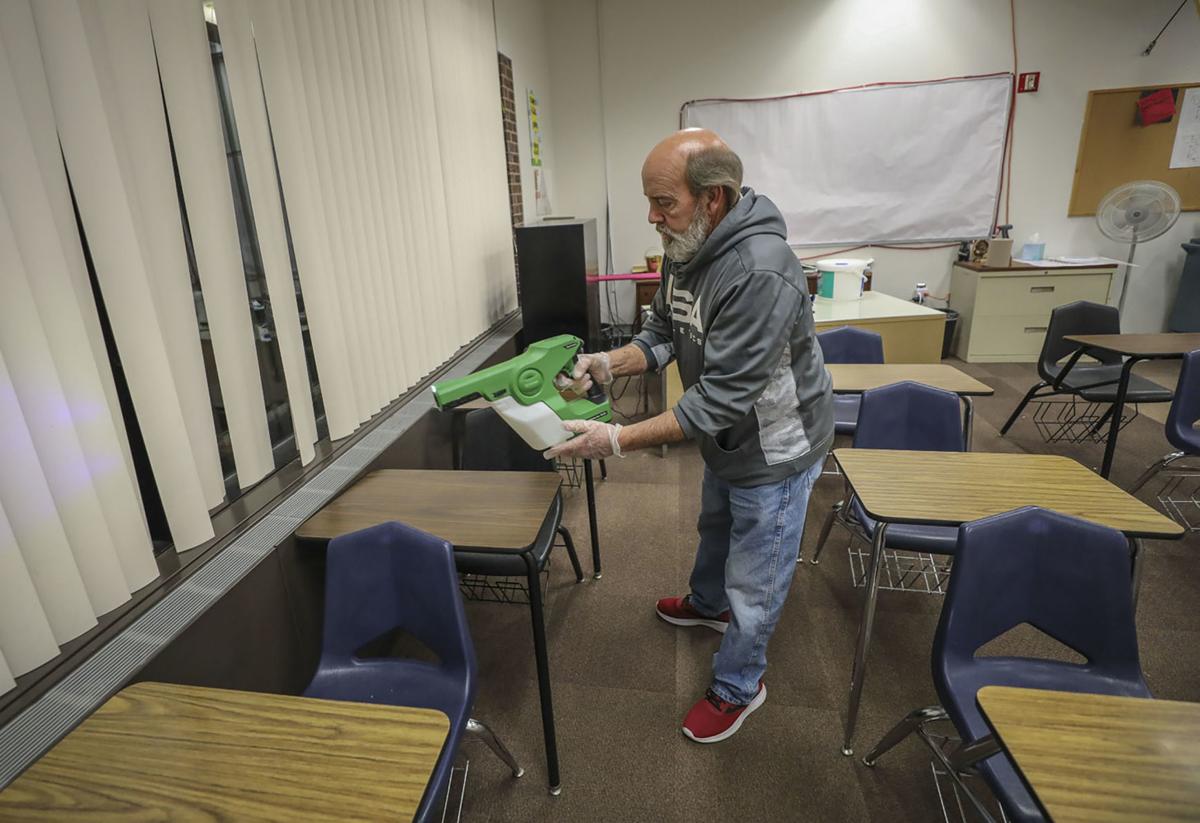 DECATUR — With Millikin University, Richland Community College, and Decatur Public Schools closed all week for spring break, the only COVID-19 precautions necessary at those schools was taking the opportunity to clean and make plans for students' return.
Decatur schools spokeswoman Denise Swarthout released a statement before the district went on spring break that custodians would be doing a deep cleaning of all buildings while students were gone in light of both regular flu and coronavirus concerns. 
President Cristobal Valdez said the college website now includes a flashing banner on every page with the latest information. One decision has already been made: to cancel the culinary institute's planned summer trip to Italy. The college announced on Thursday that spring break would be extended to March 23 for students, though employees will continue to report for work, and that efforts are underway to provide online class options by March 23 to decrease the density of people on campus, at least through April 3. At that point, officials will reassess the situation.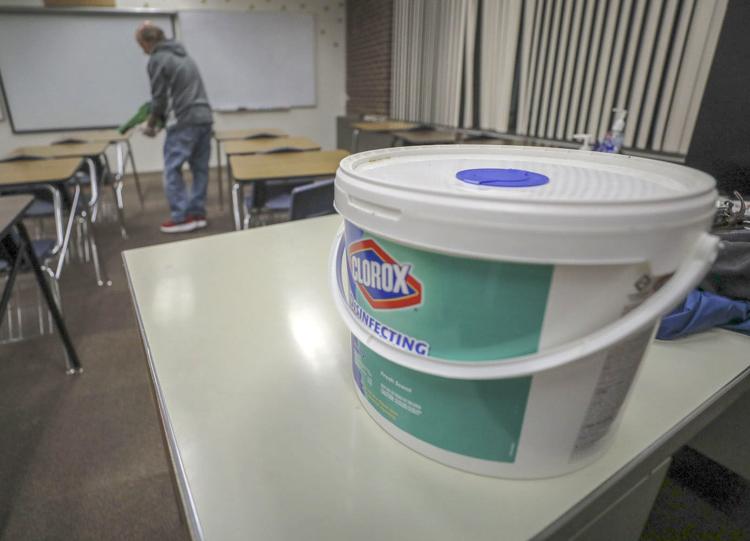 "We want to keep folks safe," Valdez said. 
Millikin's spring break has been extended through March 23, and on-campus events through April 30 are cancelled. President Patrick White made the announcement in a statement addressed to the "Millikin Community."
The announcement also encourages students to stay home throughout the quarter, saying all Millikin courses will be available online or in other distant learning modes. Residence halls will remain open but may be consolidated. Students staying at home can pick up belongings from March 16-20. 
University employees should report to work as scheduled and continue with their duties as assigned.
In January, Millikin's facilities team began implementing extra treatments of "high touch" areas, not only due to coronavirus, but because of flu and colds this time of year. The staff has been reminded to remain vigilant and focus on preventive measures. 
Instructors have been asked to move instruction online where possible, but due to Millikin's performance learning model, some instruction must be in person. Group meetings are being limited to 30 or fewer, which most Millikin classes already are. Residential and Greek life facilities will remain open to students, with visitation limited to students who live in those facilities. 
The university has no student trips scheduled to countries of concern, said spokesman Dane Lisser, and administrators are monitoring recommendations from public health authorities.
---
---
"To this point, we have not received a recommendation for limiting public gatherings of any kind, and future educational travel that's planned for May, June or July is being reviewed to develop contingency plans in case we receive guidance calling for us to delay or cancel," Lisser said. "Millikin is being appropriately cautious and preparing for a variety of possible scenarios with regard to restrictions that may result from official efforts to slow or prevent the spread of the virus."
At Richland, students returning from countries with Level 1 or 2 designations should contact Student Success before returning to class if they are experiencing symptoms, and students who return from high-risk areas may be asked to attend classes virtually.
"We had spring break (the week of March 2)," said Warrensburg-Latham Superintendent Kristen Kendrick-Weikle. "Custodial maintenance sprayed as they do during a heavy flu season and the spray we use kills the germs related to coronavirus and flu. They will continue to spray as needed, a few times a week. We made sure classrooms are stocked with disinfectant wipes, hand sanitizer and Kleenex, and we're asking teachers to review proper hand-washing techniques. At the elementary, they're showing videos to reinforce (those techniques) with visualization."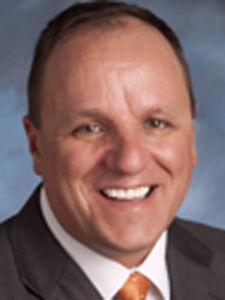 They have also installed more automatic hand sanitizers in addition to the ones already in place.
The Lutheran School Association's Superintendent Jeff Holmes placed an update on the school's Facebook page for families with details on the school's plans in the event a member of the school community has symptoms and also in the event authorities recommend closing schools. Unless that happens, the plans are to continue the cold and flu season procedures already being followed: using cleaners formulated to kill the flu virus, paying special attention to cleaning surfaces such as door handles, light switches, computer keyboards and toilet flush handles; reinforce the need to wash hands often and well, and being prepared.
"We're obviously paying attention and getting all the updates," said Superintendent Curt Nettles of Clinton schools. "The state board of education is on top of things, sending out information to us, and the Illinois Association of School Administrators is sending out the information they're getting from the Illinois Department of Health. What we're doing is putting statements out to parents detailing expectations and reiterating what we've been saying: protocols for what to do if you're sick. We always do that every year, reiterate that you should keep the child home if they're sick, especially if they have fever."
The general rule is that a person who has had a fever should be fever-free for 24 hours without medication to be considered well enough to return to school or work.
The second-shift custodians have stepped up their daily cleaning and paying special attention to desk surfaces and other such areas after students and staff leave for the day, and during their spring break the week of March 23, the custodial staff is going to do deep cleaning.
"We've also talked about the possibility of taking a harder look at attendance and things like that," Nettles said. "The last thing we want to do is make families feel like if a child doesn't feel well and might lose out on attendance awards, that's not as important as the things we could possibly be faced with. We're stepping it up, but we're not panicking."
Maroa-Forsyth's Superintendent John Ahlemeyer told family and staff that the district is getting daily updates and plans to follow guidance from the Centers for Disease Control and the Illinois and Macon County health departments. Staff remind students to wash hands frequently, cover coughs and sneezes, and families are encouraged to keep sick children at home.
"Additionally, as we do every year, this time of year, frequently touched surfaces get increased cleaning and we utilize a cordless electrostatic sprayer to boost our disinfection efforts," he said.
---
K-12 schools may not be equipped for long-term e-learning if they have to close for an extended period during the coronavirus situation, said a Ball State University professor. 
"I don't have the data to say whether or not schools are currently prepared for long-term use of e-learning days, but my suspicion is that they are not," said Dave Hua, an associate professor of computer technology. "I would expect that most districts' e-learning policies were developed with the expectation that the schools would implement e-learning for one to three days for inclement weather." 
The Illinois State Board of Education has so far decided to leave the decision on whether to close up to local districts, based on guidance from the Illinois Department of Public Health and their local health departments. The state board is working with lawmakers and the governor to ensure that absences due to public health emergencies do not count as chronic or unexcused absences, and make adjustments to the state academic testing schedules.
If schools have to use up the "emergency days" built into their calendar, which are usually used for weather-related closings, they will have to make up those days at the end of the school year. Act of God days are used for circumstances that present a hazard to the health and safety of students and staff, and do not have to be made up, if the regional superintendent of schools and the state superintendent approve them. 
---
Collection: Coverage of coronavirus in Illinois
Collection: Coverage of coronavirus in Illinois
Contact Valerie Wells at (217) 421-7982. Follow her on Twitter: @modgirlreporter
Concerned about COVID-19?
Sign up now to get the most recent coronavirus headlines and other important local and national news sent to your email inbox daily.