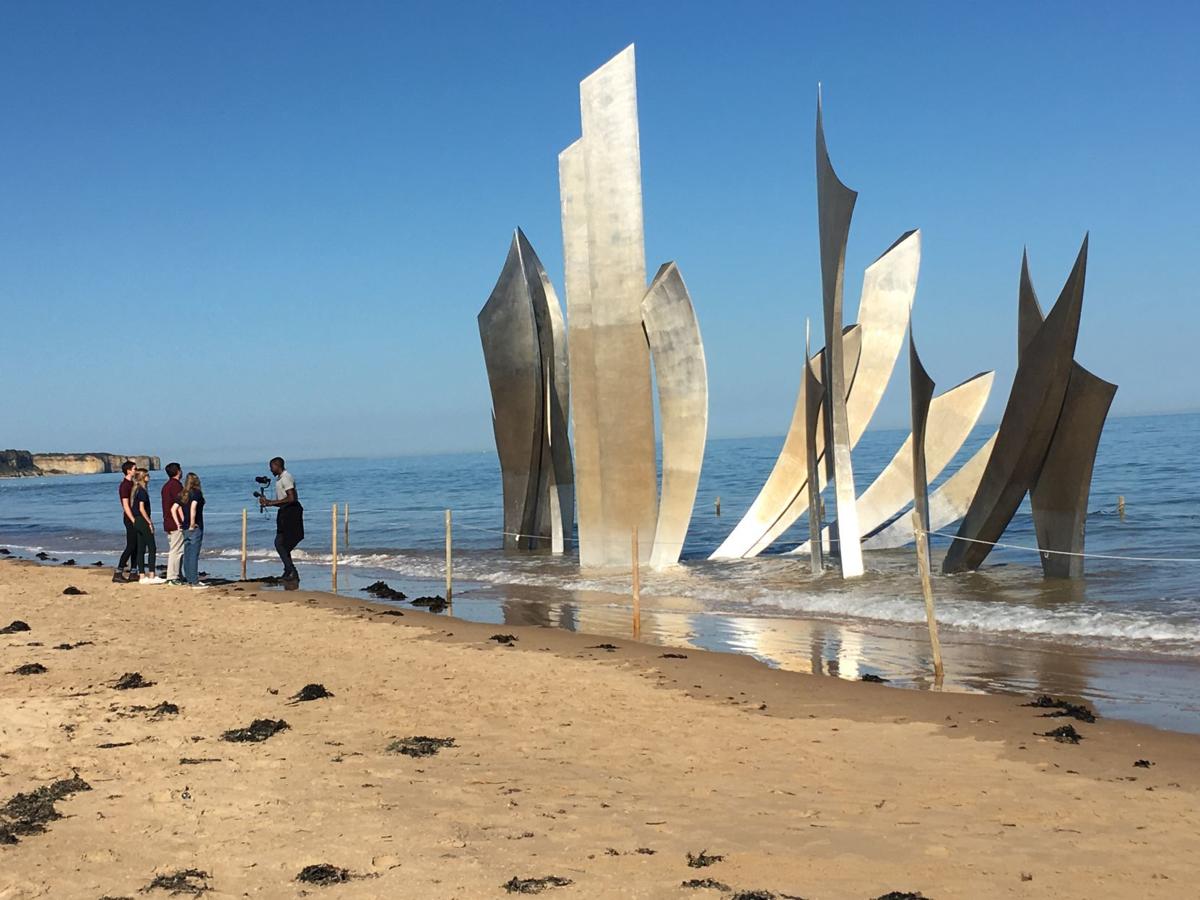 ASSUMPTION — Samuel Moore considers Winston Churchill one of the most significant figures of World War II.
Wearing a T-shirt commemorating the British prime minister, who died in 1965, Samuel, an eighth-grader at Central A&M Middle School, participated in The 75th Anniversary D-Day Electronic Field Trip with his classmates on Thursday.
"He was a major part of the planning for D-Day," Samuel said of Churchill. "It's very cool to actually see the places, not just in a textbook, but to see somebody walking there and see the actual German artillery battle stations."
The presentation was offered by The National WWII Museum in New Orleans, and including wartime footage as well as a live feed and prerecorded segments with young people visiting sites like the Normandy American Cemetery and Memorial. D-Day was launched on June 6, 1944.
One segment, in French with subtitles, gave the students a peek into the lives of civilians in France during the German occupation and the Allies' presence after liberation. Several veterans who talked about watching comrades die in battle were also featured.
"I wasn't the same boy coming out (of the service) as I was going in," said Peter Houghton, a veteran from London.
When you enter the military, said Frank Denius, a veteran from Texas, you go to serve your country, but in combat, you're fighting for the friends who are fighting beside you.
"Even though D-Day was important, I'm still imagining the things these men went through every day and the price they paid for our freedom," said Tommy Taylor, an eighth-grader.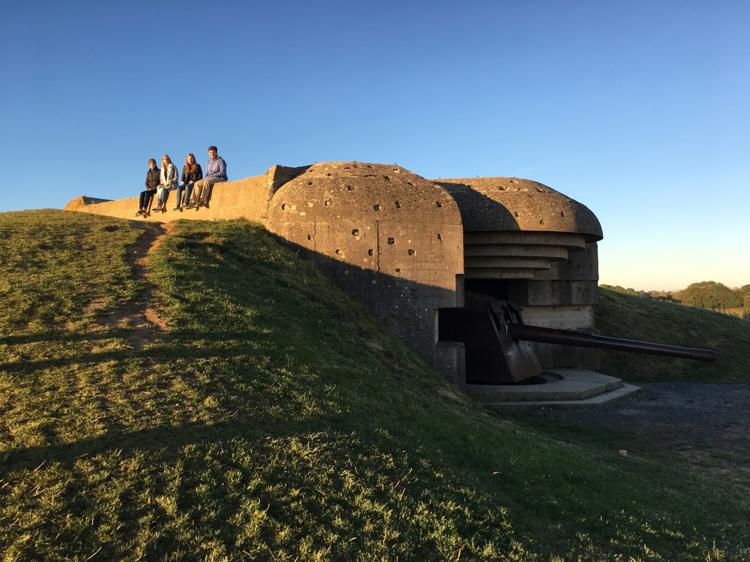 Several of the students have living grandparents and great-grandparents who served during the war, and for Logan Virden, seeing scenes of those battles makes him even more proud of two uncles who are serving in the military.
"I had a great-uncle and great-aunt, and when they passed away, they gave me all their letters they'd saved from World War II," Logan said. "I think this (event) helps us learn a little bit more information on what these guys had to go through, putting their life on the line for us."
Veterans are often reluctant to talk about the horrors of war, and the students had noticed that with their grandparents.
"They tell jokes about it to make it easier for them to deal with it," said Alicia Walker, an eighth-grader.
The electronic field trip was offered at three different times Thursday to accommodate the time zones of the 600 schools worldwide that participated, said Jessica Manuel, who teaches seventh and eighth grade social studies and United States history at the school.
The eighth-graders are studying World War II as part of their curriculum, and the seventh-graders were included in Thursday's electronic field trip because they'll study it next year.
The National WWII Museum offers a variety of resources to schools, an annual High School Quiz Bowl, essay contest, online and distance learning programs. Students can even earn college credit through travel programs, and teachers can sign up for a monthly newsletter to learn about professional development opportunities, webinars and student programs.
During event, students could submit questions for the hosts and one was, how old were the soldiers storming the beaches on D-Day? "Not much older than the students watching," was the answer: The average age was 17 to 25.
And while events decades before they were born might seem distant in some ways, the students realize how important the war was, defeating worldwide tyranny.
"It still means a lot to me because of what they did for us," eighth-grader Logan Ashley said.
Contact Valerie Wells at (217) 421-7982. Follow her on Twitter: @modgirlreporter
Be the first to know
Get local news delivered to your inbox!