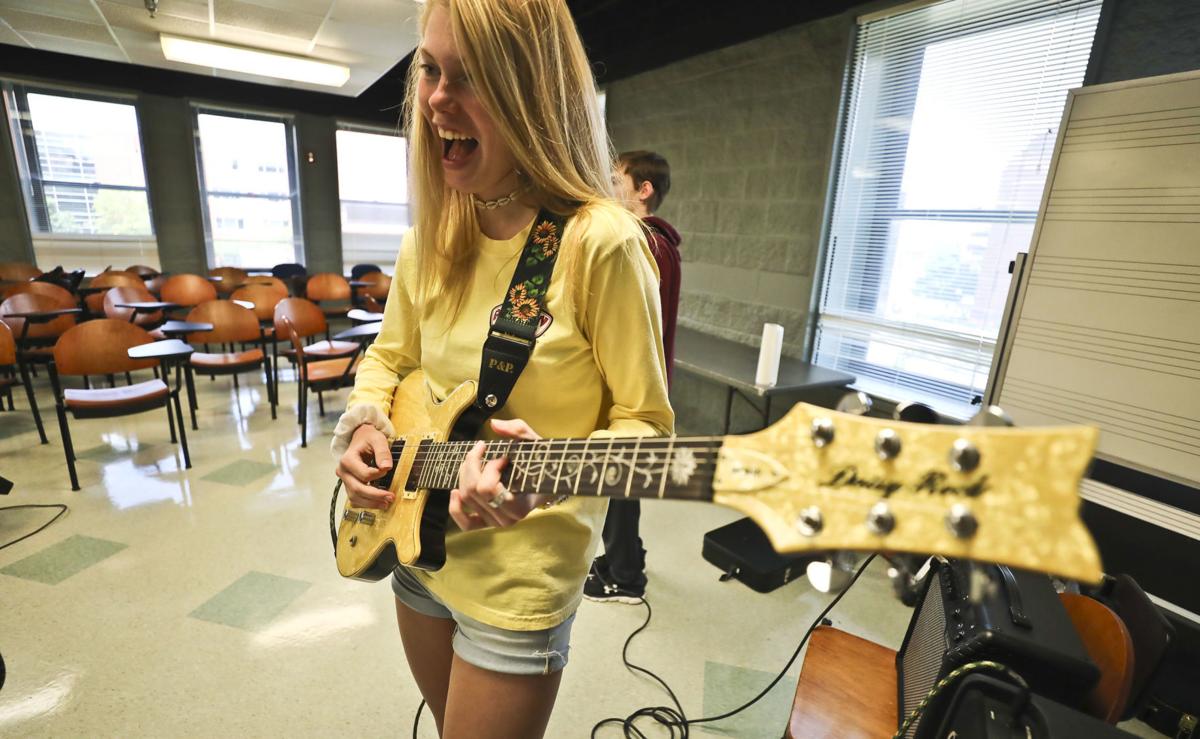 DECATUR — Two drummers, three guitar players, a bass player and three singers in a practice studio at Millikin University belted out a pretty decent version of "Losing My Religion" by R.E.M.
Two of the singers were using their phones to prompt them when they forgot lyrics. One was not.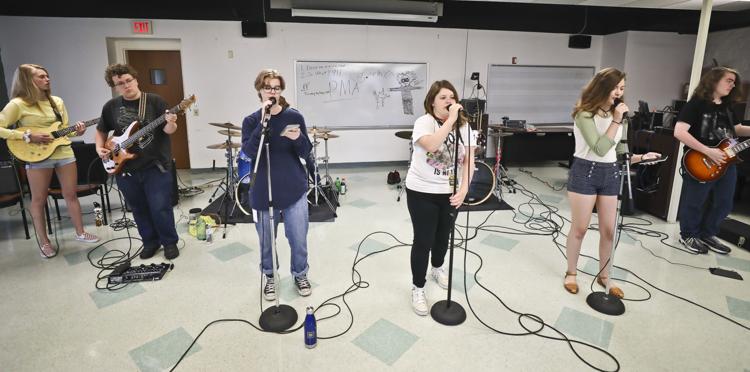 "I'm a big R.E.M. fan," said Frankie Helton, 17, who is in her fifth year at First Gig camp and came all the way from Sycamore to attend.
First Gig founder Mikey Schoneman calls it "rock and roll boot camp," and the camp, now in its sixth year, is a one-week immersive experience into the life of a working musician. With 54 young people ages 10 to 17 enrolled, it's the biggest year the camp has had to date.
The young musicians meet from 9 a.m. to 5 p.m. all week and work on music all day long in preparation for their debut concert at noon Saturday, July 27, in the Decatur Civic Center theater. Admission is a suggested donation of $5 at the door to fund future camps.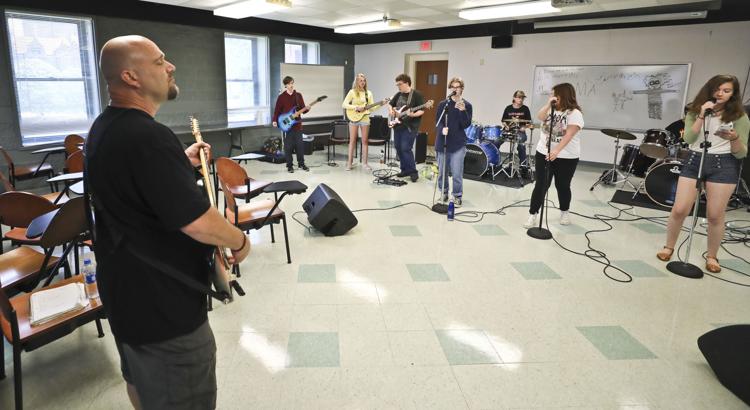 Schoneman and his friends and colleagues in the local music scene are the coaches and counselors for the week-long camp, which costs $250 per young musician. Lunch and snacks are provided and so is a lot of the equipment. They try to keep the cost down to give more young people the opportunity to attend, he added.
"We just had one of our guest speakers, Martin Atkins from Public Image Limited and Nine Inch Nails," Schoneman said.
Atkins is a drummer, author and music business program coordinator for Millikin and an honorary board member of the Chicago-based non-profit Rock for Kids.
You have free articles remaining.
Having people with inside information on the music business speak to the young people, Schoneman said, gives them a view of the breadth of the business. There are a lot of career options other than performing.
Neal Smith, associate professor of music at Millikin, said the university is happy to provide the space for the camp, because it gives the young musicians who want to play rock and roll a place to hone their skills and spend time with like-minded peers. Smith founded the University of Rock, which is devoted to the same idea.
"I've worked with all these people before, and it's kind of the same thing, only in a more intense way, in the summer," Smith said. "We're happy to sponsor them and we've allowed them to use the space because we think it's a great program. We love what they do with the kids and it also plugs into what we're trying to do with Rock University, so it's a good collaboration."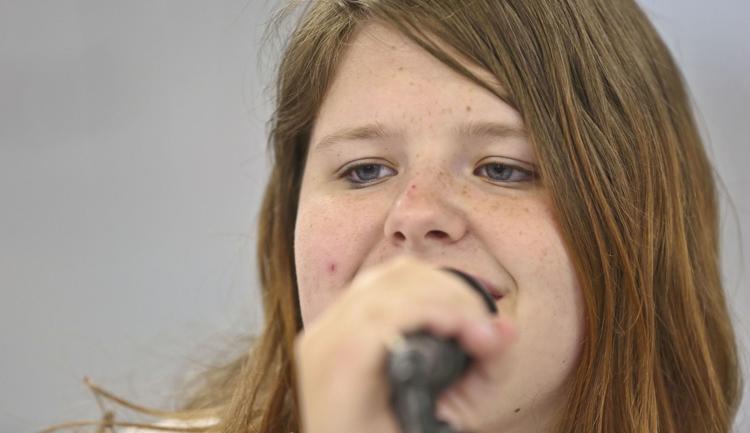 One thing that's new this year at First Gig is that Millikin is running Back In Blue, a camp on sound engineering, concurrent with First Gig, so that the young people learning to run a recording studio will be the ones recording the First Gig bands' CDs. The young musicians also create a band name, logo, get T-shirts, and hold meet-and-greets to sign autographs after their Saturday show in order to get the full "rock star" experience.
Keyboard player Dawson Schilawski said he could only play from sheet music before the First Gig camp. 
"I've learned a lot about improv," said Dawson, 14.
Learning to improvise, playing by ear and working with a group to create a cohesive sound are all skills Dawson wanted to develop, he said, which is why he came to the camp. His favorite performers are Dave Matthews and Pearl Jam, and he leans toward "acoustic jams," he said.
Frankie, now in her fifth year at First Gig, has family in Decatur and comes to visit from her home in Sycamore. On one of those visits, she heard about the camp, which sounded like exactly the thing she'd been wishing for.
"It immediately piqued my interest and I was also a new guitarist at the time, so I started coming here at the age of 12," she said. "I've always been a singer. This is pretty much the closest to the rock star experience that I've ever come and they bring in people who have experience in this field, people who've been in bands and in the business.
"It's been mind-blowing how all this has worked out. At first I thought this would be amateur-hour camp, but no."
Contact Valerie Wells at (217) 421-7982. Follow her on Twitter: @modgirlreporter