DECATUR — Freshman year of high school might seem a bit early to think about college and life beyond that, but according to The Princeton Review, that's exactly what students should be doing.
"This year sets the stage for success in high school and in college," the Review advises. "Get a preview of what you can expect academically and what college prep milestones should be on your radar."
As the class of 2023 finishes their eighth-grade year and prepares to enter high school, schools are holding tours and orientations to give those students a head start.
"We want to make the transition from eighth grade to freshman year as easy as possible," said Mark Hughes, assistant principal for the freshman community at MacArthur High School.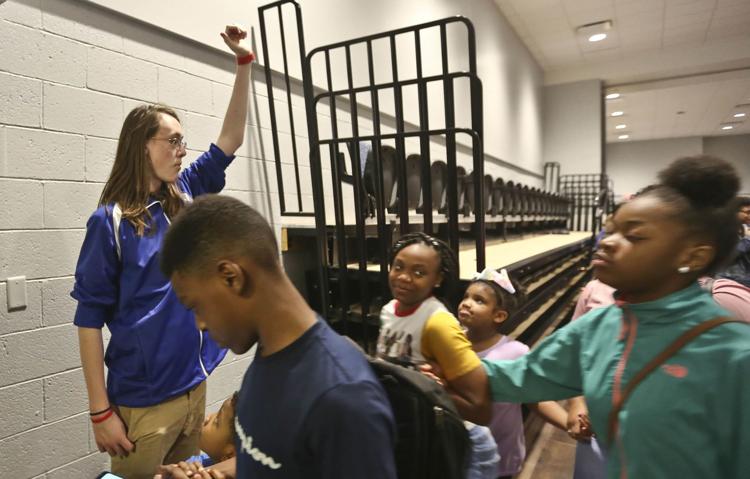 Freshmen have a whole wing of the building, he told families who attended the "Future Freshmen" event at the school, with their own assistant principal, dean, counselor and secretary to provide support and guidance.
Beginning with the 2019-20 school year, Hughes said, high schools will have a seven-period day, which will allow freshmen a little more room for electives. With so many required subjects in the freshman year — English, math, science, freshman seminar, health and physical education — freshmen could only take one elective through this year. The high schools are also adding a "focus period," which will allow students who need extra help to get it during the school day, and students who don't need tutoring can use that time to catch up on homework.
The event also included a rundown of other ways high school will be different from middle school for most of the freshmen. Uniforms are required. Classes are tougher and there will be more homework. Student athletes have to pass five classes a week to remain eligible to play. Developing good study habits and time management skills is a critical step, said counselor Andrew Novak, because falling behind in high school can mean a student is quickly overwhelmed.
"Take your education seriously," said James Harris, one of the volunteers with Caring Black Men, who serve as mentors for young men in Decatur schools. "Work hard for it."
The freshman year of high school, Harris said, sets the tone for college and adulthood.
"These are the most important years of your life," he said.
Principal Cordell Ingram urged the young people to be wise in their use of social media, because the majority of fights and confrontations among teens start with social media. Phones and music devices are not allowed during the school day, but the disagreements and bullying that take place on social media spill over into the school day.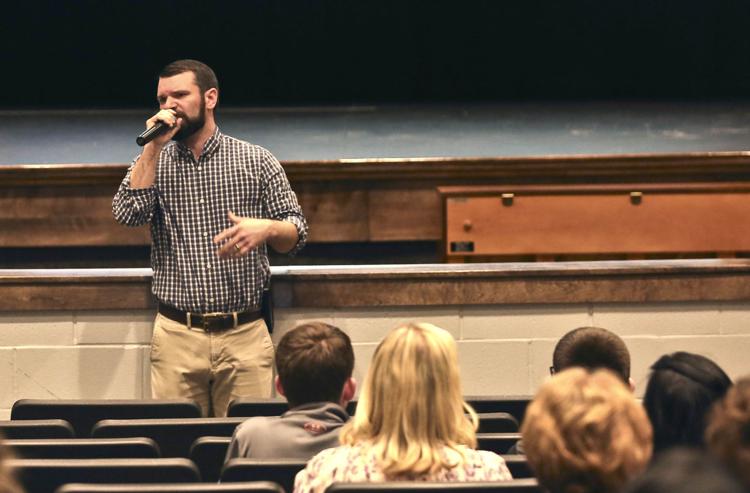 Students were urged to take the tough courses, make new friends rather than only stick with their friends from middle school, get involved in clubs and activities and sports and make the most of their high school years.
Dennis School student Bryson Neff isn't concerned, though high school will be very different from his experiences so far.
"I'm more excited," Bryson said. "It's going to be different from the school I'm in, where I've been going since kindergarten, but I'll just take it as it comes."
"We're going from knowing a bunch of people to a bunch we don't know," said Camden Dowers, Bryson's classmate at Dennis. "And a lot of social issues might come up, like getting targeted for bullying."
Wyatt said he's ready for high school.
"It's getting kind of boring, and I need a change," Wyatt said. "I'll just see what they have (for activities) and go from there."