DECATUR — Some 300 students from the two Decatur public high schools and local manufacturers came together Thursday for the third year in a row of Decatur's Manufacturing Days, part of a national initiative that tries to raise the profile of careers in an industry that is struggling to recruit talent.
"A lot of our employees are older, they're retiring in the next five to 10 years, so it's important that we have younger people willing to come in and do those jobs," said Kelli Runyon, director of marketing and recruiting for Decatur Industrial Electric, one of the local companies that opened their doors to dozens of students from Eisenhower and MacArthur High Schools.
A decreasing labor pool in the manufacturing and industrial sectors is a concern for industry leaders across the country. According to a 2015 report from the Manufacturing Institute, an industry research group, 3.5 million jobs in the sector are expected to open up, and 2 million will go unfilled in the next decade.
In August, local community leaders announced a $1.5 million state grant from the Illinois Department of Commerce and Economic Opportunity to train 225 area workers to fill trade-sector jobs that local employers have been struggling to fill. The money will help fast-track technical training at Richland Community College to help grow the workforce and add to the skills of those already in it, college leaders said. 
Officials at the Economic Development Corporation of Decatur and Macon County say it's crucial that young people who grew up in the area consider the trades to help fill the need from local employers.
"It may be difficult to recruit someone from a larger city who's used to another pace of life, but that's why, in essence, it's important for us to grow our own talent and continue to connect these opportunities to people who are already here and in the area," said Nicole Bateman, community marketing manager of the Decatur Macon County EDC.
Students also met representatives from workforce training programs and a number of companies in the area at Richland Community College, including Archer Daniels Midland Co., Caterpillar and Ring Container Technologies.
In the expansive work floor of Decatur Industrial Electric, the company's employees explained to groups of students how they repair and rebuild massive machinery for the region's factories.
"We're kind of like a hospital for electrical and mechanical stuff," said Cole Namken, plant manager at Decatur Industrial Electric. "We're kind of like CSI technicians without the blood and guts," he said, referring to the popular series of TV shows that depict crime scene forensics investigators.
Amidst the tens of thousands of square feet of enormous motors and industrial components, the eyes of the students at one point in the tour became fixed on something more familiar: An iPad.
"The work is mostly computer stuff anymore," said Brett Kunzman, field service manager at Decatur Industrial Electric, who showed students how he uses iPad apps to run diagnostic tests on equipment. "It's really cool when you can bring people in here and hopefully get them excited about what you do and hopefully get them into this field, because there's not as many people coming into it."
One group of juniors and seniors from Eisenhower said the careers they saw at Decatur Industrial Electric seemed like good ones, even if they didn't quite understand what they were seeing.
"It looks really confusing," said Ricky Caldwell, an Eisenhower sophomore. "I bet it's a good goal, a good job though."
Eduardo Hernandez said he's used to seeing manufacturing work from his father, who works in the sector. "He's kind of more into me choosing a different career though ... a lawyer or an office job," said Hernandez, also a junior at Eisenhower. 
But Hernandez said he could see himself working at a place like Decatur Industrial Electric, though maybe not in the workshop.
Zacary Davis, an Eisenhower senior, said he's interested in the trades and might go to Richland Community College for vocational study.
Runyon said student participants from past Manufacturing Days initiatives have not yet applied for a job at Decatur Industrial Electric, but she's gotten more questions from young people on technical careers.
"We just see a larger awareness of the students knowing what we do here," she said. "So for me that's a win, that they know they can apply here and work here."
Buchanan_Brian 1 10.18.18.jpg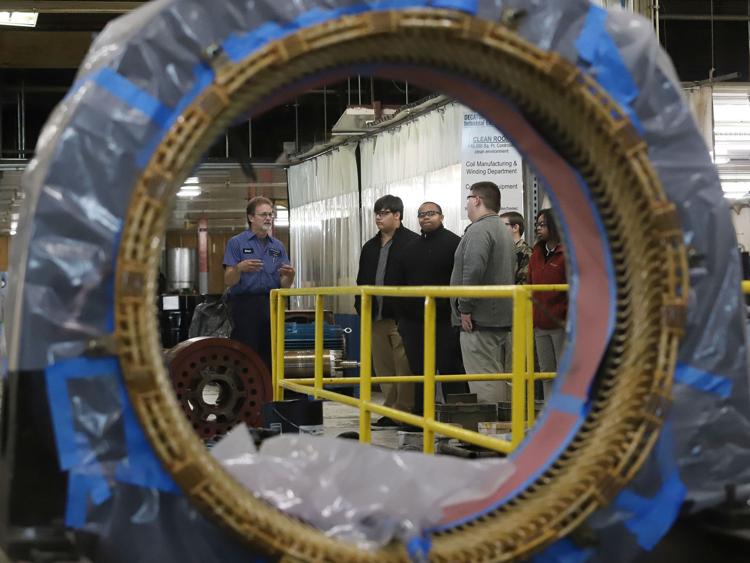 Runyon_Kelli 10.18.18.jpg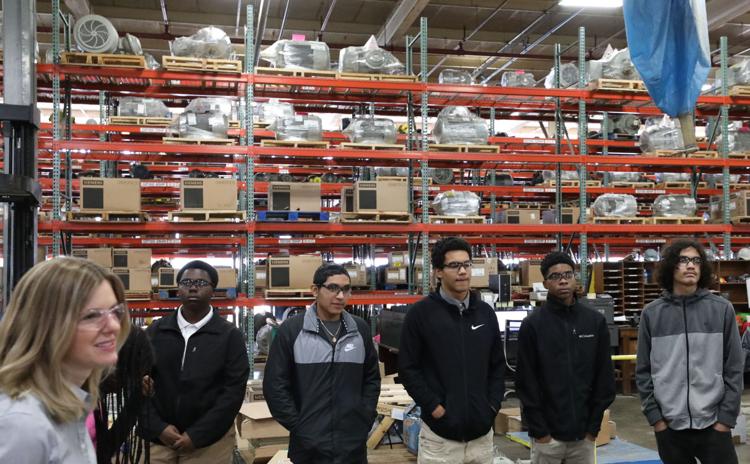 Namken_Cole 10.18.18.jpg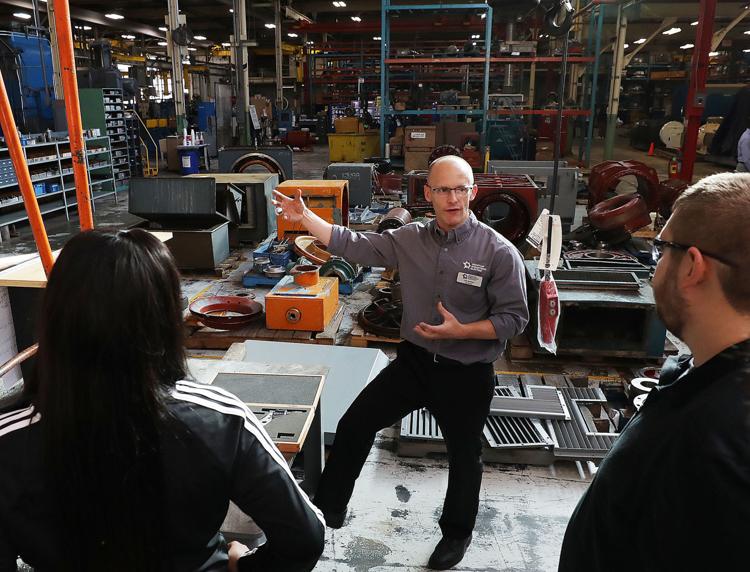 Buchanan_Brian 2 10.18.18.jpg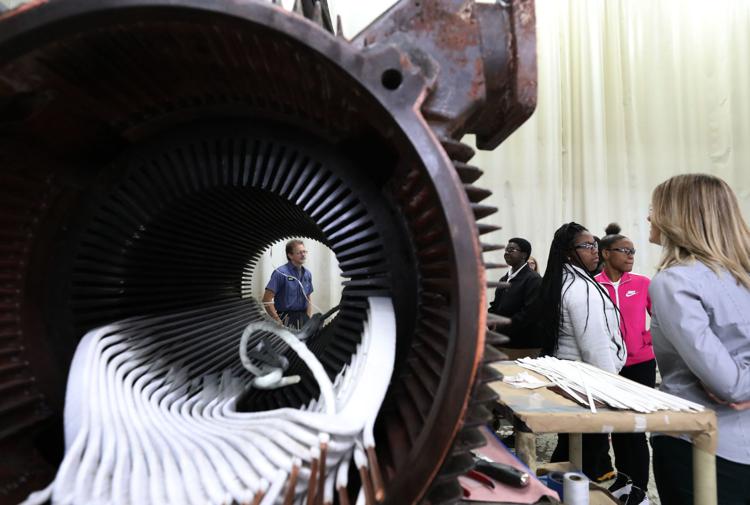 Manufacturing Days 1 10.18.18.jpg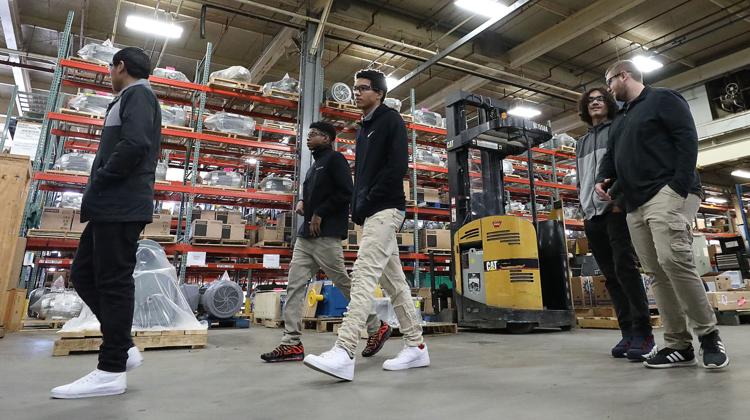 Manufacturing Days 2 10.18.18.jpg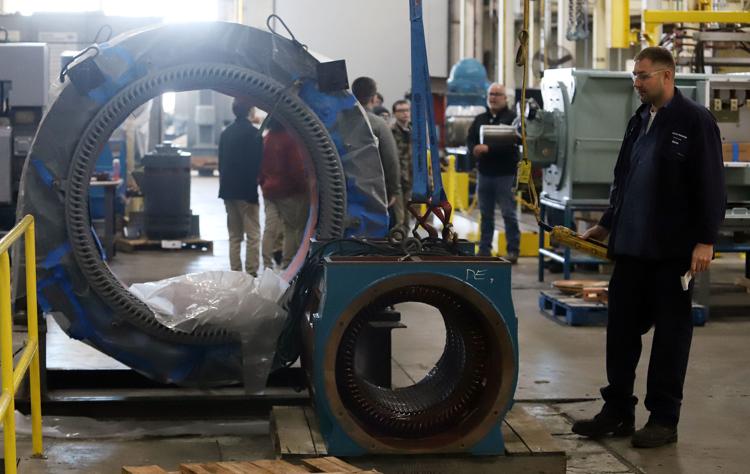 Manufacturing Days 3 10.18.18.jpg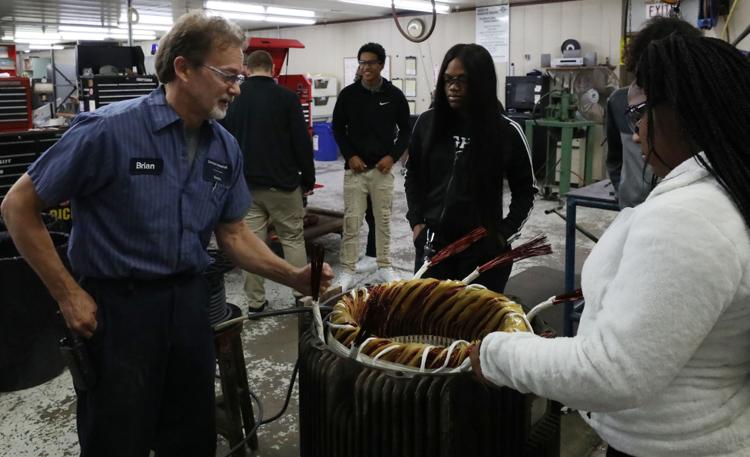 Manufacturing Days 4 10.18.18.jpg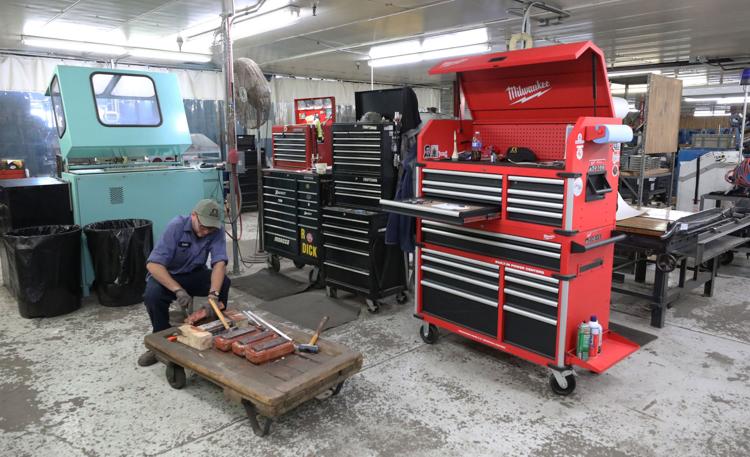 Manufacturing Days 5 10.18.18.jpg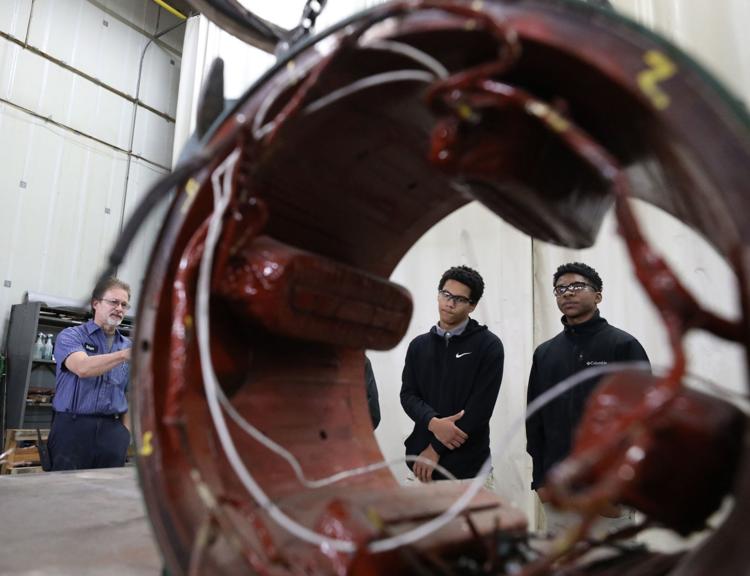 Manufacturing Days 6 10.18.18.jpg
Manufacturing Days 7 10.18.18.jpg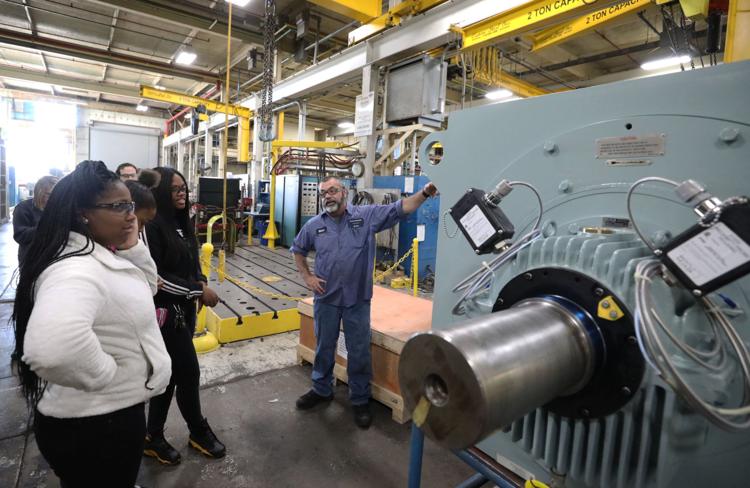 Manufacturing Days 8 10.18.18.jpg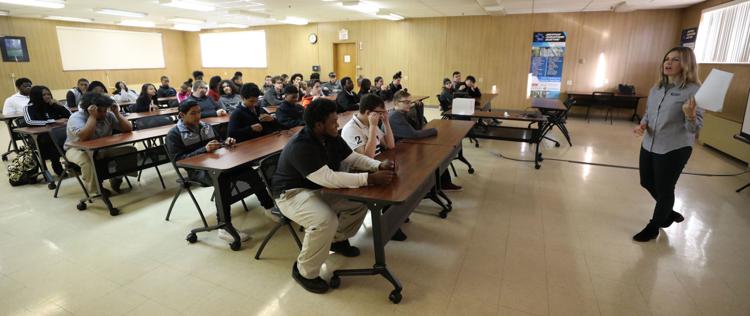 Manufacturing Days 9 10.18.18.jpg