DECATUR — Middle school will look very different next year, with all Decatur Public Schools students housed in one building and given many more choices for elective courses. 
The Decatur Board of Education on Tuesday night heard more details about the changes, which are expected to begin in August when Thomas Jefferson Middle School students join with those in the Stephen Decatur Middle School building off Mound Road. The merger is part of a wide-ranging facility plan that the board approved last fall as part of the district's five-year strategic plan.
The change also means that middle school students will have a wider variety of courses to choose from, much more like high school. Some of the proposed electives include art, concert band, public speaking and theater, coding, foods and fashion design. 
"I have two totally different children and I think this would benefit both of them in different ways," said Mae Taylor, a parent who has been part of the planning and spoke to the board Tuesday. "They won't feel limited to a few choices that may or may not be anything they're interested in at all, but because they needed to choose an elective, that's what they chose." 
Combining the middle schools is among the first changes in the strategic plan, which calls for a number of school buildings to be reconfigured. Some will close. Some will consolidate. Eventually all will be air-conditioned. 
Thomas Jefferson will be remodeled to house the two Montessori schools programs, now at Garfield and Enterprise schools, but the Montessori program will not move until August 2020. Thomas Jefferson Principal Nathan Sheppard will become an assistant principal at Eisenhower High School.
"Our main goal is to create a middle school students aspire to attend," said Josh Peters, curriculum coordinator for the district. "One of the strategic plan goals is to create a destination district and to internalize that further, to create all buildings to be destination buildings."
The middle school plan includes three "academies:" an ag academy; a public service academy for the exploration of careers like nursing, law enforcement and teaching; and a STEAM (science, technology, engineering, arts and technology) academy. Each academy has a capacity of about 300 students, 150 each from seventh and eighth grades. 
The idea, Peters said, is not to steer students into a specific career path at such a young age, but to allow them to explore interests they already have. In some cases, kids might be able to eliminate a career path from contention after they've explored it and decided it's not for them.
"That's part of our job as educators, to help them with that process," Peters said. "We can help give them exposure earlier on, so we can better prepare them to be successful for whatever program they decide to take, whether that's a trade, two-year or four-year college."
One concern Peters said parents have expressed is that by combining the two middle schools, some students will feel lost in the crowd.
"The academies are designed for smaller learning communities," he said. "Instead of twice the size, it will feel smaller. They'll be in a smaller community than they are now, and it's giving them the opportunity to make connections with adults. They'll be housed together (in their academies) and have less interaction with other students (outside the academy)."
Merry Lanker, an art teacher at Stephen Decatur, said she was excited about being able to offer so many more elective courses to the students. Currently, students are pushed into what's available among four elective courses, she said, and they don't have much say in their scheduling.
"There's a whole breadth of things we're trying to offer," Lanker said. "I think giving them this choice will give them more ownership over their scheduling and hopefully get them more excited to come to middle school."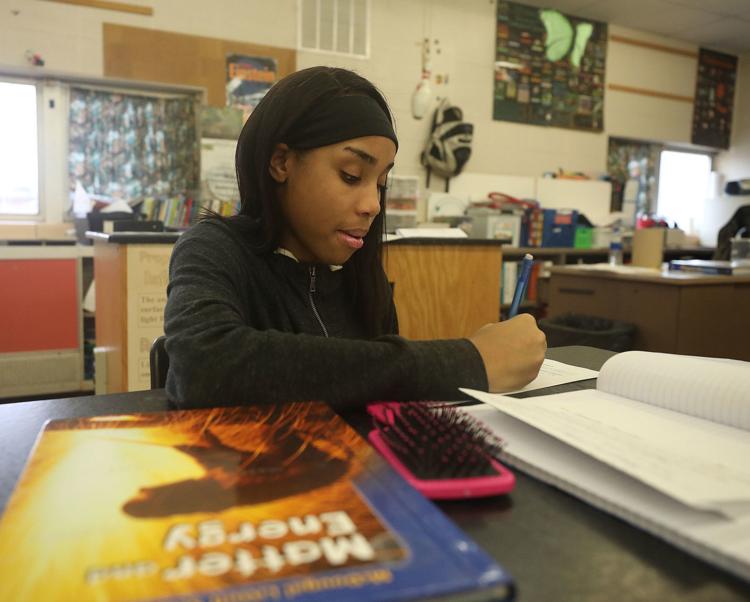 Alternative education
Another change coming with the 2019-20 school year is that Phoenix Academy's alternative education program will move to Harris School and will include students from kindergarten through high school. At present, alternative ed is not used with students younger than middle school.
The board approved staffing changes to accommodate the program without any discussion Tuesday night. It heard an extensive presentation on the new program at its Jan. 22 meeting. 
Current Harris Assistant Principal Kelley Larrick will take the helm of the elementary alternative program, while Courtney Settles will be the secondary program principal.
Costs for the expanded program, which will be able to serve 150 students as opposed to the 15 currently enrolled, are estimated at $9,445 per student for a total of $1.4 million annually, said Superintendent Paul Fregeau. The cost for the program now is roughly $450,000, or $30,091 per student with 15 students in the program, officials have said.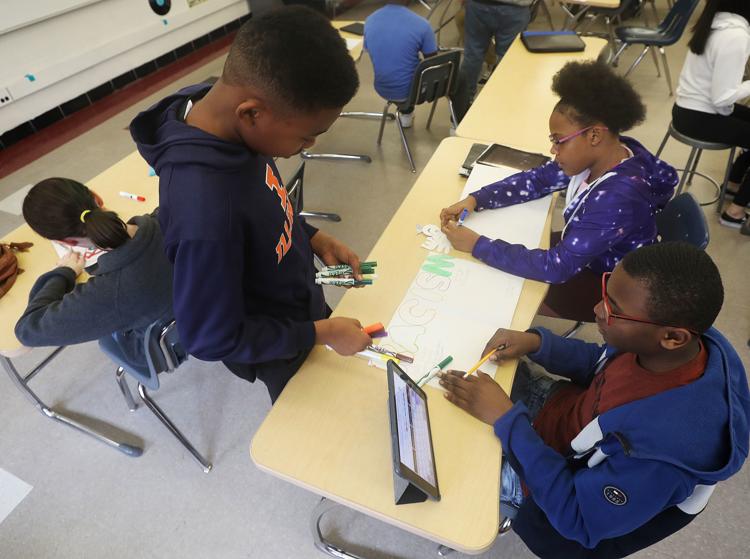 Morning and afternoon sessions for high school sophomores, juniors and seniors that are credit-driven, focused on catching them up and getting them to graduation;
Full-day sessions for high school freshmen and middle school students;
Full-day sessions, beginning and ending at slightly earlier times than older students, for students in kindergarten through sixth grade;
A late afternoon program to meet the needs of students for whom that is the best option;
Suspension school for students suspended for three days or longer, to keep them from falling behind;
A simpler referral program, including the option for parents to request placement of their child in alternative education;
A staff that includes a social worker, behavior interventionist, family liaison, counselor, nurse, teaching assistants and teachers, all trained in trauma-informed practices. 
Changes to the alternative education program have been under discussion for some time, and board member Kendall Briscoe previously called the plan a game-changer.
"This is going to help our kids in a way that we're not able to right now," she said during the Jan. 22 meeting. 
Harris students will move to Hope Academy, and the special education students at Harris will be dispersed to other buildings depending on their needs.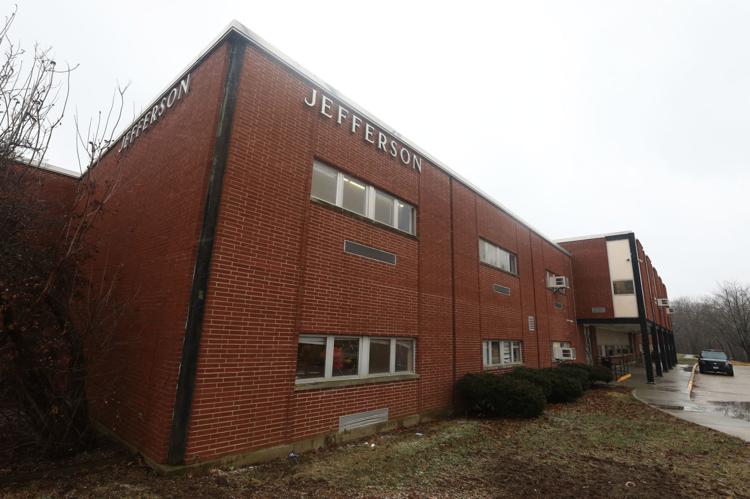 School improvement
The board meeting also included presentation of school improvement plans for Baum, Dennis, Durfee, Enterprise, Franklin, French Academy, Garfield Montessori, Harris, Hope Academy, Muffley, Oak Grove, Robertson Charter School, South Shores and Stevenson elementary schools and Thomas Jefferson and Stephen Decatur middle schools.
Under the Every Student Succeeds Act, the federal education law, schools designated as "underperforming" or "lowest performing" based on state testing results are required to create a school improvement plan. Illinois State Board of Education requires those plans to be approved by the school board and submitted by Feb. 28.
Some of the common threads among all the buildings' findings are:
Parental involvement is low
Student mobility, absenteeism and truancy are problems
Some students exhibit disruptive behavior and lack of social/emotional skills
Students lack basic skills in the early grades and fall behind further each year
Children with a chaotic home life, or one lacking in basic needs being met, have more difficulty at school
The schools' plans for addressing the situation also have common threads:
More hours on the job for family liaisons
Mentoring for less-experienced teachers
Tutoring after school and in the summers to help children shore up their skills
More time for teachers to plan lessons
Books for children to take home to strengthen reading skills, and more focused and direct reading instruction
Instruction in social and emotional skills for students to help them manage relationships and behavior more effectively
Under the federal law, low and underperforming schools receive extra funds to help them address issues. To read the full improvement plans for each school, visit herald-review.com.