DECATUR – Marlin Murphy's son and eight of his cousins and nephews attend Robertson Charter School.
"I'm familiar with the leadership team and I believe in their vision and the personal relationships there," said Murphy of his decision, and his family's, to send the children to Robertson. "I can always confide in the leadership."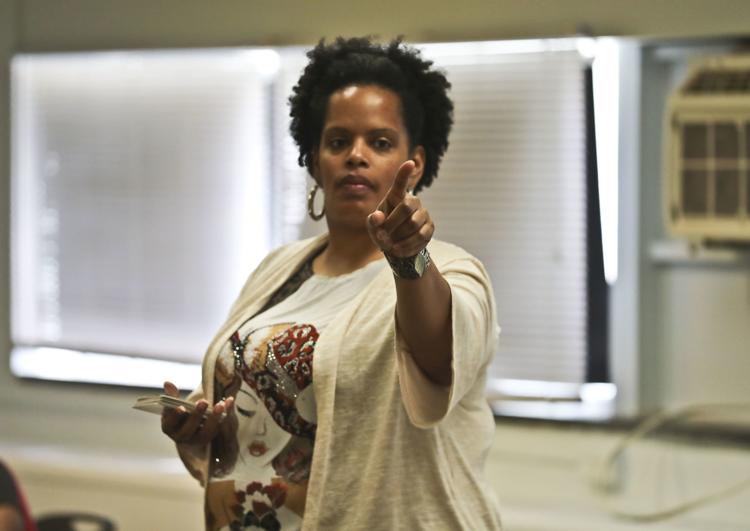 Murphy's son, Marlin Jr., is 13 and going into eighth grade in the fall. He's been attending the school since he was in kindergarten.
Robertson Charter School opened in 2001, founded by the Rev. Aubrey Hudson and named for his father, Robert. After a rocky first year in which Hudson's management of funds was questioned and he refused to turn over financial documents to the Decatur Board of Education, which had issued the school's charter, the Rev. G.E. Livingston assumed leadership of the school in December 2001, a position he still holds. By August 2002, the school's past due bills were all paid. Robertson moved from its first location on North Street to its present building on North Geddes Avenue in 2006. The North Street building serves 40 students in preschool, while the North Geddes location serves 335 kindergarten through eighth grade students.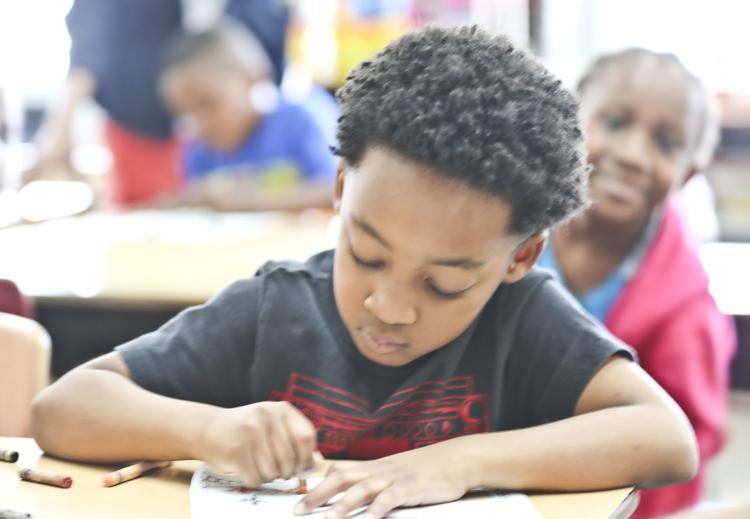 Today, Niki Fenderson is the principal while Livingston serves as president and CEO.
The school's motto is "Where character comes first," Fenderson said, and the students partake in regular sessions on character education. The school has its own fleet of buses and nearly all the students ride to school on a bus, though a handful live close enough to walk or ride a bike to school. They have a new reading and math curriculum and an online program that helps them with differentiated instruction, so each student is met where he or she is, whether that student has fallen behind or is excelling and needs more challenging work.
You have free articles remaining.
Fenderson has been at Robertson since its inception, beginning as a teaching assistant, and has been principal for four years.
Erin Hargrove, formerly a teacher in Decatur's schools, has joined the staff as a middle school reading teacher, joining new fifth-grade teacher Heather Ross, and a third-grade teacher not yet finalized, as new staff.
The small class sizes and family atmosphere, as well as high parental involvement, is what drew Hargrove, she said. With a small staff and more freedom to try new things under charter school rules, she said, it was a good fit for her.
Murphy also coaches the school's junior high boys basketball team and takes a personal interest in his players, "popping in" to check on them unexpectedly, sitting in the classroom to observe, and making sure the boys know that they're students first and athletes second. One of the teachers gives her own time to oversee study hall between the end of the school day and basketball practice, to allow the players to get their homework done.
"We just make it so we practice at 4:30," Murphy said. "Let's get your homework done so when you go home, you're not too tired to do it."
Latoya Johnson has four sons, all of them products of Robertson. The eldest is a MacArthur High School graduate, another son is a sophomore at MacArthur, and she has sixth and eighth grade boys.
"I trust (Niki) Fenderson and (Assistant Principal LeTeah) Pender," Johnson said. "I know they care about my boys' education. I like the fact that they challenge my honor roll student by giving him advanced classes and help my son who needs more improvement in his math and language comprehension skills (with) tutoring services after school. The sports program is phenomenal. I know my boys are safe and if any problem arise I know it's going to be taken care of immediately."
"Also in particular, being a woman of color, I enjoy the fact seeing two strong black women not only running a school but doing it very well," Johnson said.
Contact Valerie Wells at (217) 421-7982. Follow her on Twitter: @modgirlreporter