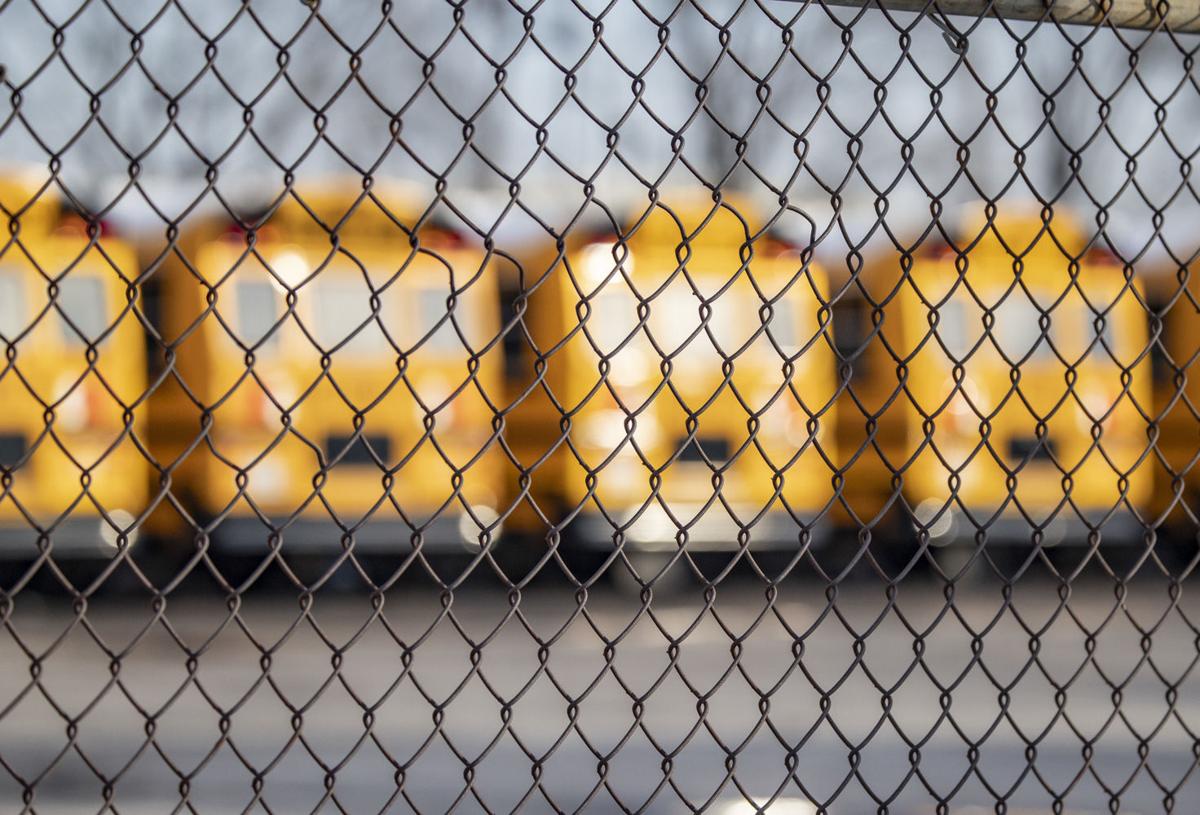 DECATUR — School board members want answers to why the district didn't have more warning that Alltown Bus Service was lacking the number of drivers to open schools next week as planned. 
Board member Regan Lewis said Alltown is not fulfilling its contractual obligation.
"A vendor can hold us hostage and keep us from going back to school when we're ready to do it," Lewis said during a board meeting this week. "What pushback did we do? What has Alltown been doing to uphold their part of the contract? This is not an act of God, it's not a default provision. What are they doing so they can perform their contract to us? What has Alltown told us to hold up their end of the deal?"
The lack of drivers was made known to district officials on Monday.
The district on Dec. 4 announced plans to return to in-person learning for two days a week starting Tuesday. That date has been pushed to Feb. 8.
"We've had plenty of time during that time frame, why weren't we in conversation with them at that time to say, hey we've got to make sure these buses are ready to go?" said board member Kendall Briscoe.
Bus drivers have been out of work since the original shutdowns in March, though they received their pay through the end of last school year. They have not been paid since then. 
Skokie-based Alltown, which has 600 buses across the state, did not respond to a request for comment.
School districts are generally required to provide transportation for students who live a mile and a half or further from school. 
Bus driver shortage ongoing
Amanda Mallernee, who has driven a school bus for almost 25 years, said when the district stopped paying Alltown in May, and drivers were out of work, many of them couldn't live on unemployment and had to seek other jobs. The ones who found new jobs are reluctant to give them up if they're only going to be working two days a week.
"We can't support our families on that," Mallernee said. "Ninety percent of us have kids and grandkids, and they did not pay us (after May). If they would have paid us, I believe a lot of people would have stayed. Unemployment is not enough to live on."
Under normal circumstances, bus drivers work four hours a day, two in the morning and two in the afternoon, and also have the opportunity to work extra hours driving buses for field trips, sports and other activities. Mallernee said she was working at least 40 hours a week thanks to that until the shutdown, and to cut back to two days wouldn't be feasible for most drivers.
Alltown has had a shortage of drivers for some time, she said, but if bus routes were set up right, that problem could be overcome. It takes at least three weeks to train a new bus driver, and Alltown is hiring and offers training. The problem is that potential new drivers are reluctant to apply with schools shut down and no guarantee that they'll actually be able to start working.
Briscoe said some responsibility for the last-minute notice of the postponement has to fall on the district.
"We have to evaluate our process," she said. "I think that we did pull the trigger before we verified that they had (enough drivers) and that was a huge miss on our part."
Official: Unemployment a factor
Todd Covault, district chief operational officer, said district Director of Operations Henry Walker had been in regular contact with Alltown and they had indicated they had enough drivers until Monday.
"We have been off so long, when it comes down to going back, some of the drivers said it was because it was two days (a week of work)," Walker said. "They choose not to come back because they get unemployment."
Alltown has asked the district several times to reinstate those payments, to allow them to keep enough drivers on the payroll, but Covault said without some assurance that the district will receive reimbursement for that expense, he is uneasy about doing that.
At present, the plan is to return on Feb. 8, though how many days a week schools will be open, and how many students can be accommodated is still being considered.
Families could opt for in-person learning or elect to remain in remote learning, and Superintendent Paul Fregeau said 3,500 students had chosen the in-person option, which is about a third of the total.
---
 How much do superintendents in Macon County get paid?
Contact Valerie Wells at (217) 421-7982. Follow her on Twitter: @modgirlreporter