DECATUR — On the eve of a new academic year for Decatur public schools, the board of education unanimously approved five priorities that the district hopes will aid in its continued vision of becoming a "destination district."
During Tuesday's school board meeting, Superintendent Paul Fregeau presented the district's balanced scorecard — a set of goals that the district annually sets for itself at the start of each new school year. The goals are broken up into four sections: students, staff, community and finance. 
This year's scorecard is the first to be created after the district approved the implementation of a five-year strategic plan in May. The plan was crafted with community input and various meetings.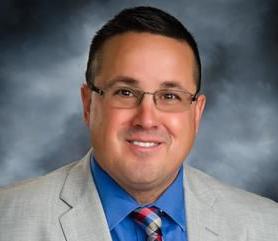 "This is our first step to changing the district, and changing the trajectory of what this district looks like," Fregeau told the board. 
The scorecard for the 2018-2019 school year features priorities that were drawn from the strategic plan itself, and others that were created specifically to support the strategic plan's implementation. For the first year, goals are: 
Deploy a district-wide, "whole student" approach that improves academic and social outcomes in the learning environment
Establish an environment to ensure the safety of all students
Identify and deploy a universal social and emotional screening tool district-wide
Establish a mandatory principal leadership institute for all current principals and aspiring principals
Cultivate community partnerships at the individual building level
Supporting goals for the strategic plan's first year include implementing the initial phases of a master communications plan with internal and external audiences, pursuing new revenue streams to support the district's work and developing a funding plan for facility improvements. 
Speaking after the meeting, Fregeau said an executive cabinet met to determine which strategic plan goals the district should implement during its first year. 
"We started out with nine or 10, but then we narrowed it down to five or six," he said. "And then I met with the board and closed session and talked to them about what they think should be on there."
"Then I went back to (executive cabinet), they said (the goals) looked good and then we got out of there," Fregeau said. 
The strategic plan includes five major goals, each with several action items attached. The main goals are:
Ensure unique, innovative learning experiences for all students
Ensure a student-focused environment that expands learning beyond the traditional expectations to engage students
Establish a support network that will identify and address students' physical, social/emotional and mental health needs to allow each student to reach their full potential
Attract and retain talented and invested staff by ensuring they feel valued and supported
Create and foster mutually beneficial relationships throughout the community
Volunteers and community members took part in developing the plan along with members of the district. The school board also worked with Lindsey Gunn of The Cambrian Group consultants, with whom Fregeau had worked in his previous district in North Kansas City, Missouri.
The last strategic plan was put in place in 2007 and was meant to last until 2012. Fregeau, who began work on July 1, urged the board to make a new strategic plan a top priority.
Board member Sherri Perkins asked Fregeau how he planned to gauge the district's progress with the goals throughout the year.
Fregeau said a survey will be created and provided to staff members at some point, providing a baseline data set for the board to observe. Other data that would be compiled, he said, includes attendance and discipline data for both staff and students and academic data. 
"I think it's just very important that we set a baseline," Perkins said. "So that we can measure our progress and make sure we're trending in the right direction."
The 9,000-student district also is working to increase test scores, and Fregeau has said the strategic plan is a path to make Decatur a "destination district," acknowledging that Decatur schools struggle with a negative perception by some in the community.
District leaders are also seeking to revamp the alternative education program, which addresses students with behavior issues, and execute a long-term facilities plan that began taking shape before Fregeau's arrival last year. Decatur is one of 83 district statewide flagged by the State Board of Education for high rates of suspension and expulsion for three consecutive years.
​Fregeau earlier this month also proposed several building changes, including combining Garfield Montessori School and Enterprise School in Enterprise's building. Those changes require board approval.
So far, Fregeau said on Tuesday, the district has started working on three of the five main strategic plan goals for the year.
On-site mentors will provide coaching to district principals throughout the year, a committee will be formed to make recommendations to the board on ensuring the safety of students and staff members are started to be trained to use social-emotional screening tools. Fregeau said the the other two goals will be developed as the school year continues. 
It's all a start, Fregeau said, but he's hopeful that tangible results will come from the plan soon. 
"The district is going through positive changes to better serve their kids," he said. "The district needs to change, and this is the impetus for that change."
---