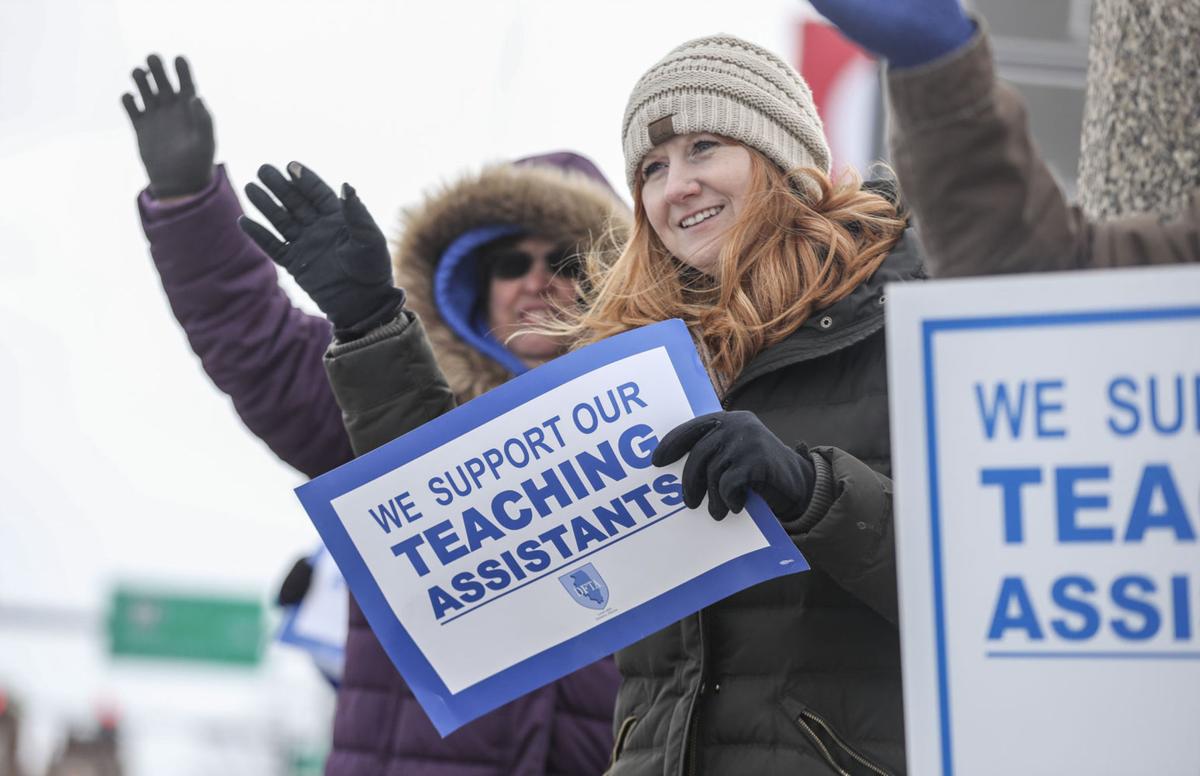 DECATUR — The Decatur School District and the union that represents teaching assistants failed to reach an agreement after a three-hour mediation session Wednesday, the union said. 
In a statement, Paula Busboom, president of the Decatur Federation of Teaching Assistants, said: 
"Here we are again: another mediation session, another example of the Board's complete lack of understanding of our members' jobs, our students' needs, and the Decatur community. The decisions they are making are harming our district. This unwillingness to budge shows an utter lack of empathy with our members and complete disrespect for the students and parents of our district.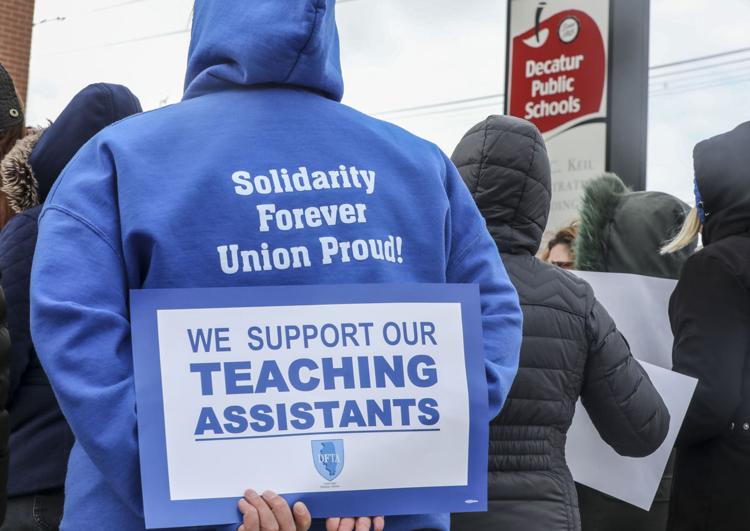 "We aren't asking for much. We don't have high salaries. We live paycheck-to-paycheck like most people in our city. We simply want a contract that won't make our family budgets even tighter. We want a contract that ensures job security – for our own peace of mind and so our students can learn and grow with the teaching assistants they know and trust." 
Denise Swarthout, chief communications officer for the school district, released the following statement: 
"Representatives from Decatur Public Schools and the Decatur Federation of
Teaching Assistants (DFTA) met this evening with a federal mediator to continue contract negotiations. DPS and DFTA spent more than three hours negotiating and had productive discussions, but have not yet come to an agreement.
"Another negotiating session will be scheduled soon, and we will communicate any movement toward an agreement as soon as we can."
This was the eighth meeting since August involving a federal mediator. The main sticking points in the talks, which started in April, have been over health insurance and compensation. The district says it is offering reasonable plans, while the teaching assistants say they cannot afford the proposed increases in the cost of insurance coverage.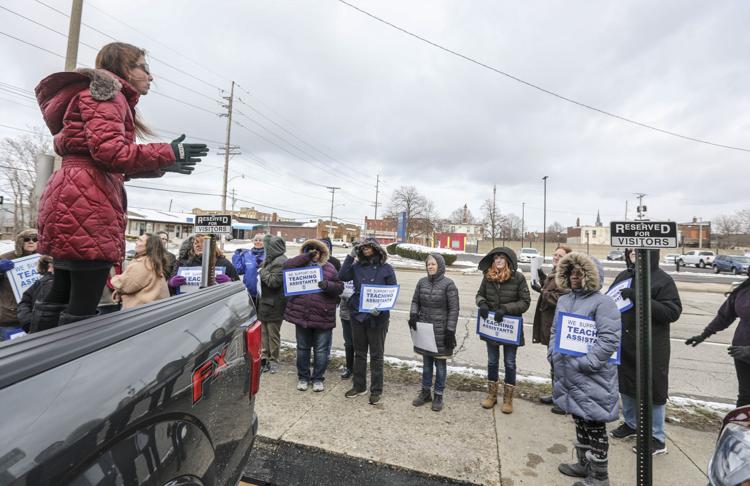 Teaching assistants and supporters gathered outside of the Keil Building ahead of the mediation. Jon Nadler, a field service director for the Illinois Federation of Teachers, said the union has been trying to work with the school board. 
"We've proposed some movement on our end," Nadler said. "We've moved, I think three or four times on the whole package proposal." Details regarding the newest proposals have not been released to the public.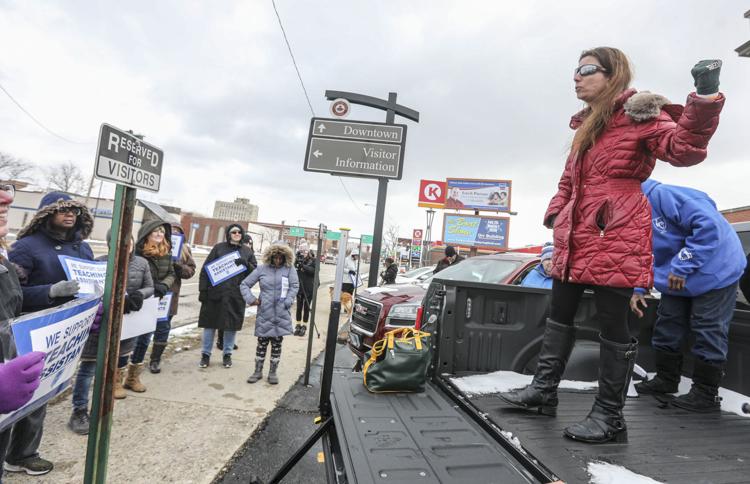 The union represents 275 hearing interpreter, licensed practical nurses, hearing-vision technicians and teaching assistants who have been working without a contract since the school year started in August. 
Tammy Stanke, a representative from the Champaign Federation of Teachers, participated in the rally Wednesday afternoon, offering words of encouragement. 
"Without (teaching assistants) how many teachers would be alone in the room with 25-plus students?" Stanke said. "We are behind you. We support you."
Nadler said the support from the petitioners is welcome. 
"We are stuck with this board until the next election, but hopefully we will get our contract settled before then," Nadler said. 
---
PHOTOS: Decatur Federation of Teaching Assistants and Chicago Teachers Union march in Decatur
Contact Analisa Trofimuk at (217) 421-7985. Follow her on Twitter: @AnalisaTro
Be the first to know
Get local news delivered to your inbox!