DECATUR — When the Decatur School District's wide-ranging facility plans kick off later this year, the Carr family will have two children feeling the changes.
Kenraylee, a seventh-grader, will be among the Thomas Jefferson Middle School students who transfer to Stephen Decatur Middle School when the two merge in August. She and the other students will be sorted into one of three "academies" based on their interests, ensuring a smaller-school feel while allowing the district to offer more elective options.
For little brother Tedrin, the district's plan also will mean moving to a new school. The kindergartener is now a student at Durfee Magnet School, which is slated to close in a year under the plan.
"I'm excited," said Amber Carr, the children's mother. "This is pretty cool. The different academies geared toward what their interests are is really neat."
Families across Decatur are likely to be affected in some way by the facilities plan, which is a component of the district's larger five-year, $55 million strategic plan. It calls for sweeping changes that would reduce the number of buildings from 22 to 17, increasing capacity for some popular programs and revamping the alternative education system.
District leaders have said the changes are part of turning Decatur into a "destination district" for parents and reversing what many have said is an inaccurate negative perception of its schools.
Administrators have sought to incorporate what they called "student voice and student choice" into the process, giving kids and faculty an opportunity weigh in on the design of rooms and opening up a slew of electives as part of the reorganization.
"Our main goal is to create a middle school students aspire to attend," said Josh Peters, director of curriculum and instruction for secondary schools.
Evolving middle schools
Middle-school students will be asked to provide their first and second choice of academies among three options: STEAM (science, technology, engineering, arts and math); public service, which includes law enforcement, nursing and teaching; and agribusiness.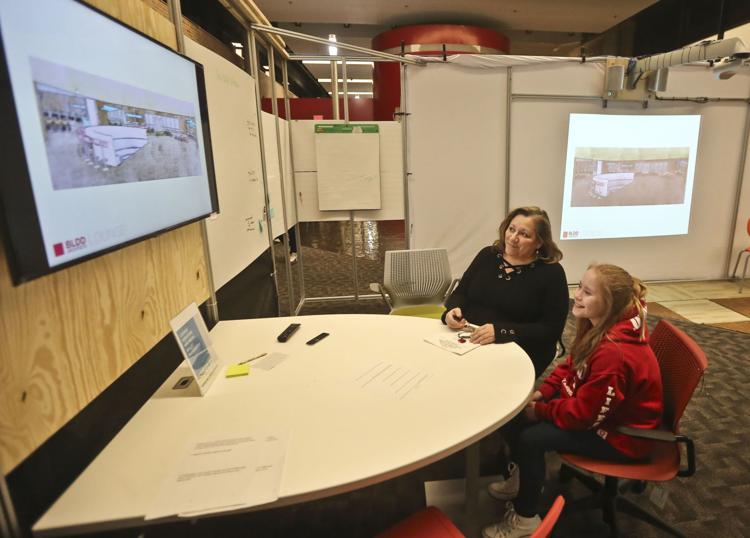 Students will attend most classes and eat lunch with other members of their academy, but will mix together for the electives. Those options will be greatly expanded, replicating the choices made available to high-school students, officials have said.
Peters said the approach will give students more exposure to career opportunities in their areas of interest.
"We're not asking them to decide what their career needs to be, but what area they might be interested in and (to explore) what the opportunities are," Peters said, "so they're more informed as they go to high school and decide what classes to take."
An open house was held at Stephen Decatur last month to allow parents and students to hear about the academies and the expanded electives for next year, and to let Thomas Jefferson students and this year's sixth-graders to tour the school and meet staff. Over 300 people attended.
"I think there's been a lot of interest," said Dan Oakes, Decatur Board of Education president. "We've had a lot of interest from outside the community. This is a totally different middle school. We may be the only one."
Jodi England's son Collin Mellon, who is a sixth-grader at Muffley School this year, was a little overwhelmed by the size of the building, she said, but she's confident he'll be fine.
"He'll get the lay of the land and get it all figured out," she said. "It was just awesome, listening to the description of the different academies, and he immediately said, 'Oh, yeah, STEAM.' That's the academy that he knew right away. Technology and art is his thing, so he was super excited about that."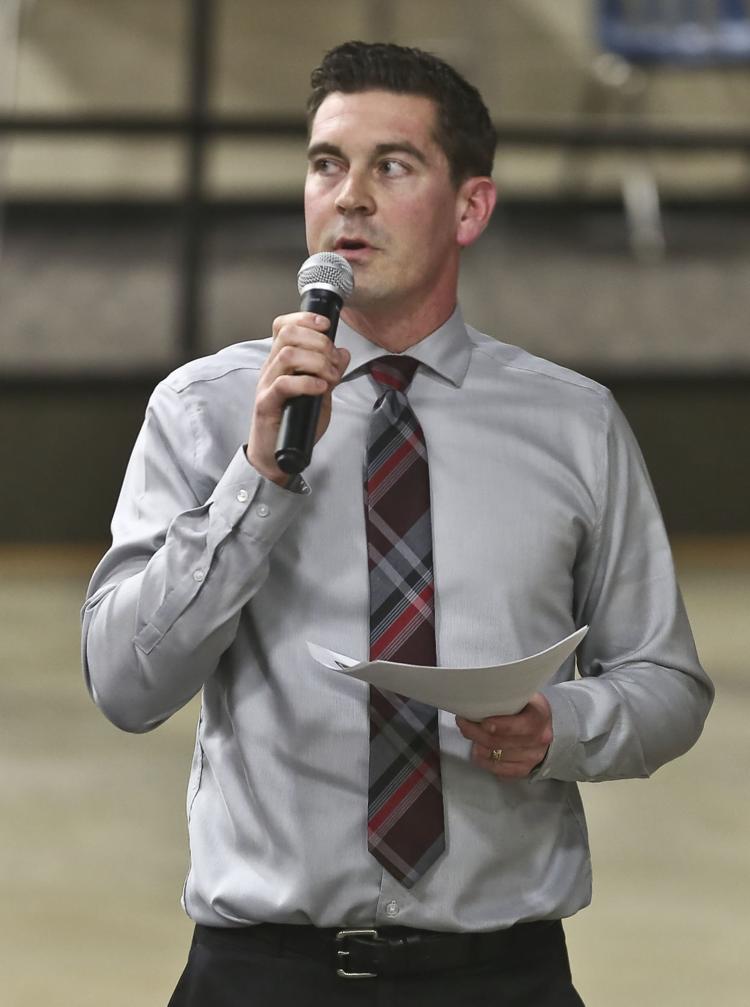 More change to come
The middle-school merger comes with a lot of moving parts, but it's just the beginning of the district's plans.
Stevenson, Baum and Oak Grove students will move to Parsons, Muffley and Franklin respectively after additions to those buildings;
Johns Hill Magnet School will get a new building large enough to cut down significantly on its waiting list;
Durfee Magnet School will close and the students will be dispersed to other buildings;
the two Montessori schools will combine at Thomas Jefferson Middle School after it's been renovated to accommodate them, and will also be able to admit many of the students on its waiting list;
French Academy will move to Enterprise School's building; Dennis School will be expanded to two buildings, moving part of its program into French Academy's present building;
air conditioning will be installed in all the buildings that lack it;
Harris School will become the alternative education center and those students will move to Hope Academy.
The project is scheduled to be complete by 2021. No decisions have been made yet on whether some building names will change with the programming changes.
Another change coming in August is the conversion of Harris School to the alternative education center.
morning or afternoon sessions for sophomores, juniors and seniors, with credit-driven work;
full-day attendance for students in kindergarten through ninth grade;
attendance for students who have been suspended from 8:30 a.m. to 1:30 p.m.;
a night program from 3:30 to 5:30 p.m. for students assigned to that session.
The program would serve students facing retention, credit deficiency, attendance or behavioral issues, with individualized support. Staffing would include two administrators, elementary and secondary teachers, suspension room teachers, teachers for art and physical education, a counselor, a nurse, six teaching assistants, a social worker, behavior interventionist, family liaison, full time and part time secretary, custodian, security and school resource officer.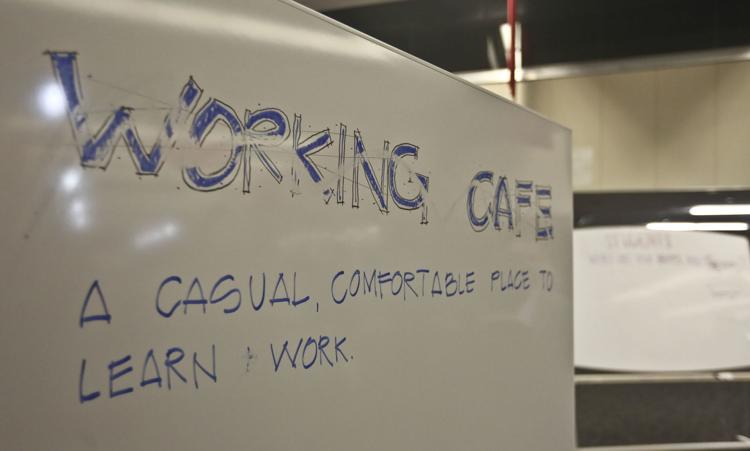 The program would serve 150 students at a cost of $1.4 million annually — a dramatic increase from the estimated 15 students served under the current $450,000 program.
Officials have described the new alternative education offering as a "game-changer."
"This is going to help our kids in a way that we're not able to right now," board member Kendall Briscoe said after hearing details of the plan.
Involving students
To include students in the process, BLDD Architects set up "hack spaces" at Stephen Decatur, letting them try out some innovative learning spaces to see what works and what changes they'd like to see. Remodeling will take place in the summer.
In the Galleria, where students eat lunch, a variety of furniture was added to give students a chance to test it out as the area will be expanded into a lounge area, where students can meet to work together on projects or alone.
Parents got a chance to see the facilities during the Feb. 19 open house, as well. Similar classroom and learning space protoypes will soon be popping up at different facilities across the district.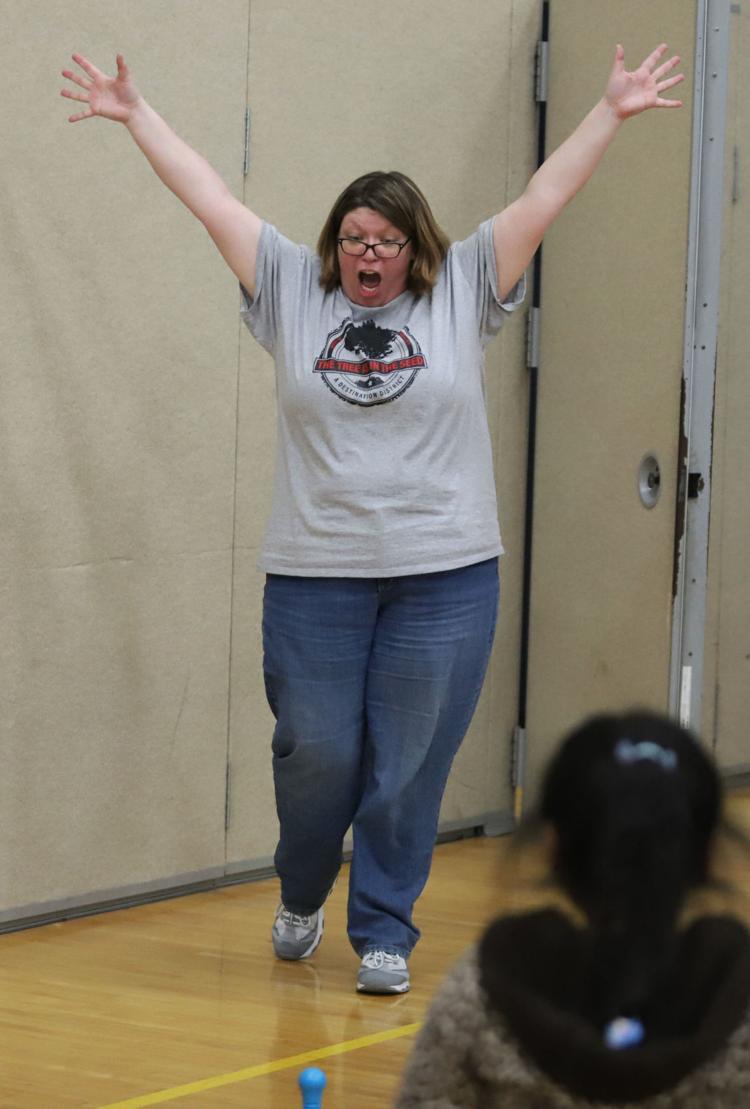 "The school district set up a schedule so (the projects) sort of dovetail," said Sam Johnson of BLDD Architects, who will be handling the design work for all the building changes. "As soon as you move out of Thomas Jefferson, the renovations start, so the planning work is starting just like the planning work at Stephen Decatur."
At some point this month, a prototype will be built at Enterprise for the combined Montessori programs that will be housed at Thomas Jefferson, Johnson said. It will give students and teachers a chance to see the possibilities, try them out, and provide feedback on what works and what doesn't.
Montessori requires a certain set-up for its hands-on, self-directed programming that the building has to accommodate. With students from preschool through eighth grade instead of middle-school students, some logistics have to come into play as well: toilets and water fountains, desks and chairs have to be suitable for smaller children.
Protoypes will also be set up at Baum for the renovations to the traditional-programming elementary additions, likely in April.
"You build prototypes because it's a new kind of learning environment and you want to make sure it's going to have its intended purpose," Johnson said. "We want them to live in it for a little while."
Initial feedback was what one might expect from the first time using it, he said. For example, a teacher wanted to use a computer to project on multiple screens, and the area wasn't set up for that.
Further down the road, once the "newness" has worn off, the architects want to know if the design helps the students stay on task, if their ability to move around the space is helpful to their progression or is distracting. Those are the sort of things they need to know moving forward.
All of the changes are going to be geared toward flexible learning spaces that will allow student-directed, project-based learning that will best prepare students with the kinds of skills and experience that will help them in today's technology-focused work environments.
"As a parent, I think it's a huge impact for the city of Decatur," said Adam White, whose daughter, Atiana, is in seventh grade at Thomas Jefferson this year. "It's changed in the years since I was in school. Now it's preparing them for a different world. It's the future now, and training for that is what districts want to do."
Atiana is considering her options as far as academies go. She likes technology, so she's leaning toward the STEAM academy.
"It kind of makes me want to go back to school," her father joked. "It's things that we always wished we could learn, but they didn't offer it. We were told to take this and that was it, but now they give the kids the opportunity to have a voice, and that's a huge thing."