DECATUR — Lola Thompson had planned to play trumpet instead of clarinet.
"Really, I wanted to play trumpet but I was no good at it," said Lola, a seventh-grader at Dennis School. "Clarinet wasn't like a second choice or anything. It was tied between them, but I decided I was good at clarinet. I'm very happy with the clarinet."
Lola is one of 18 students in the Prelude Orchestra, which meets in Millikin University's Pilling Chapel on Mondays and is led by Alexandra Rodriguez, an adjunct professor of instrumental methods for vocal education majors. She also teaches music at Our Lady of Lourdes School and St. Teresa High School.
"It's an orchestra for kids with at least one year of playing experience who are interested in playing in an ensemble that will give them a little bit more of a challenge outside their school programs," Rodriguez said.
Students have to audition, and Rodriguez looks at their skills in keeping time, getting a good tone and ability to play in a group.
The hope is that after polishing their skills in the Prelude Orchestra, the students will want to move on to the Decatur Youth Symphony Orchestra, led by Neal Smith, an associate professor in Millikin's School of Music. One way to encourage this is that Rodriguez takes her group to rehearsals with the youth symphony to give them experience playing more challenging pieces with a more advanced group.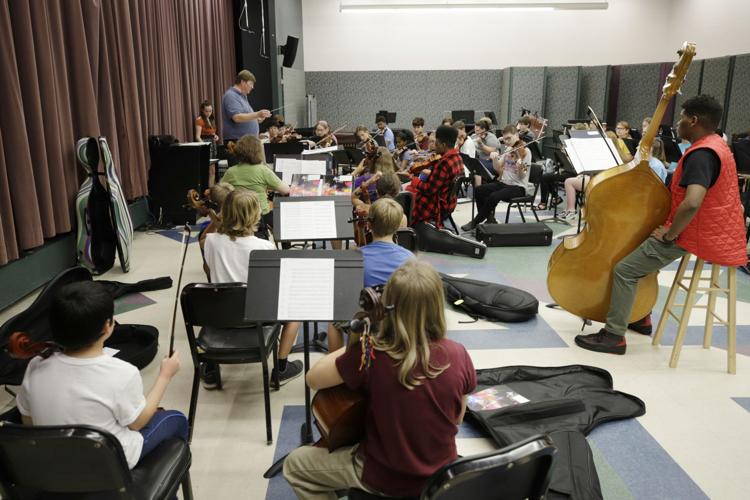 "When they audition, we are looking for their ability to learn and play music quickly," Smith said. "Students in the older group have to be ready to play more difficult music with more complicated rhythmic ideas, and includes more challenging playing technique. The DYSO generally plays high school level music or above. Last year when we played 'Beauty and the Beast' for the park district production we used the professional parts for the orchestra that were used on Broadway. It was quite a challenge."
You have free articles remaining.
Because the Prelude Orchestra is new, Smith added, it's hard to predict how long a student might play in that group before being ready to advance to the youth symphony.
"Of course, that all depends on where they are starting from when they first join us (in the Prelude Orchestra)," Smith said. "The important thing is that they make consistent improvement as they enjoy making music with other students and develop their overall musicianship."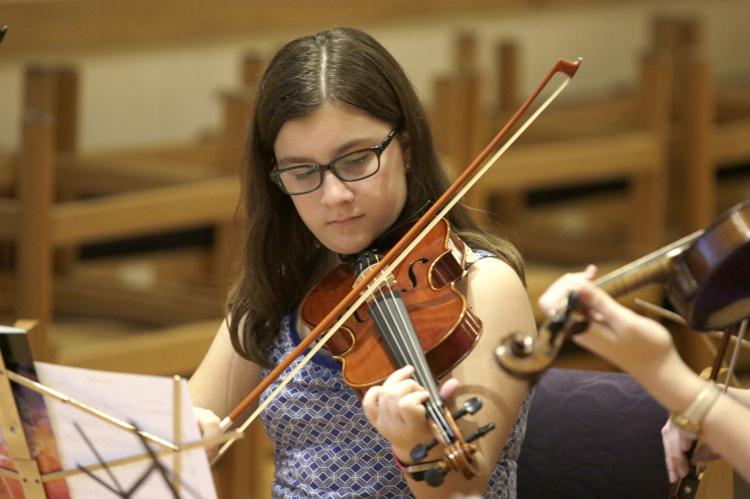 A challenge is what Eva Flores was looking for when she auditioned for the Prelude Orchestra. A sixth-grade violinist who attends Dennis, Eva said her school orchestra is small and she likes playing with a larger group.
"I don't want all the attention on me when I'm on stage," she said.
Jake Walters chose the baritone for much the same reason Lola chose the clarinet: he tried a few instruments and that's the one that suited him.
"I'm learning how to play new notes and a bunch of different songs," said Jake, a fifth-grader at Our Lady of Lourdes. "(The orchestra) is more advanced than what we do at school."
Rodriguez works with the students to improve their abilities, especially playing as a group.
"We talk about 'what is our blend? What is our balance?'" she said. "Are all our instruments singing coherently together, or can we hear one too loudly, can we hear one not enough? We talk about listening to the ensemble and creating one beautiful blended sound together."