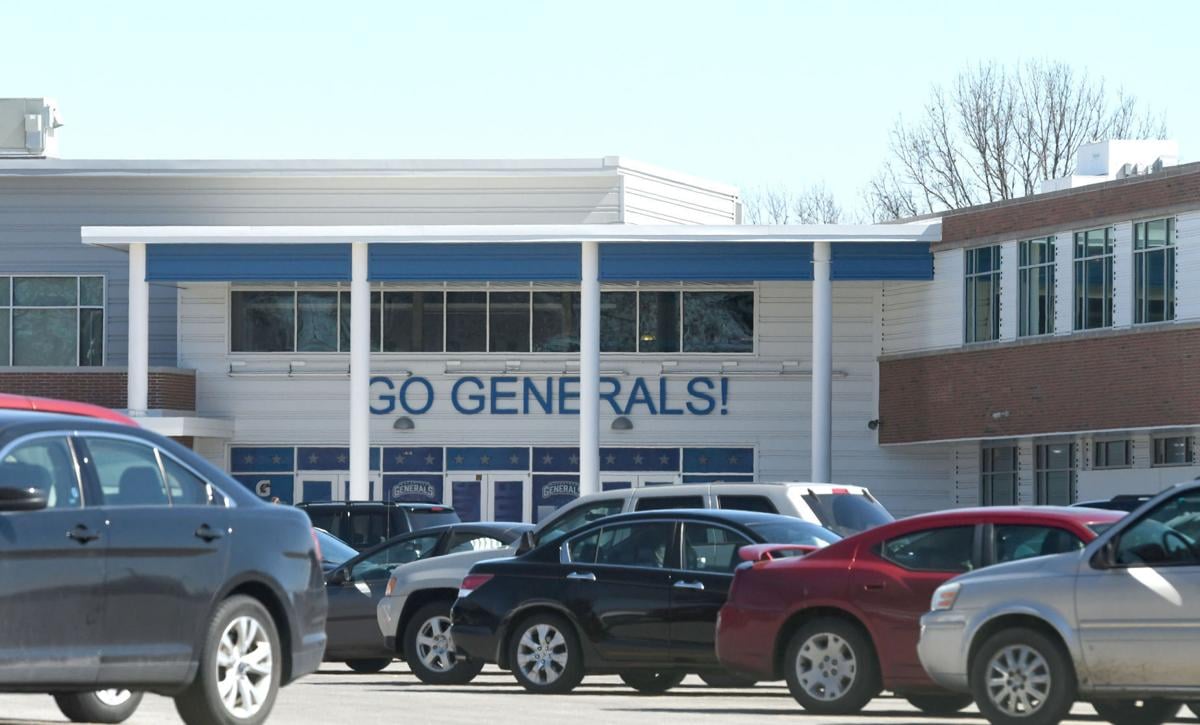 DECATUR — While Decatur school officials have said they cannot disclose how many students were involved in MacArthur High School fights last month or how they were disciplined, a 2016 state law curbs the district's ability to issue severe punishments in many cases.
Senate Bill 100 deters administrators from harsh punishments like expulsion until the district has tried other means to stop bad behavior. It was hailed at the time of its passage as a reset for meting out discipline in schools, an opportunity to address the underlying issues of student misconduct on a case-by-case basis while retaining the ability to remove troublemakers who are deemed a constant threat.
Schools are required to exhaust all "appropriate and behavioral interventions" and must document their reasons before imposing out-of-school suspensions of more than three days.
Since the law took effect, Decatur has reduced the number of suspensions, both in and out of school. In 2015-16, the district reported 5,837 in-school and 3,085 out-of-school suspensions. The next year, the numbers dropped dramatically: 2,680 in-school suspensions and 1,520 out-of-school suspensions, according to state board of education data. 
Depending on students' role in the Feb. 7 fights at MacArthur, expulsion could be an option under the district's Student Code of Conduct. The rules also allow for a range of intervention that could include parent conferences. 
"We are unable to release the number of students involved and cannot disclose student disciplinary actions being taken," spokeswoman Maria Robertson said. "The incident is being addressed per the guidelines outlined in the Student Code of Conduct Book and Parent Handbook."
The altercation began in the gym during an all-school assembly. Emails between staff members received after a Freedom of Information Act request made by the Herald & Review showed that school resource officer D.K. Allen said he observed at least five fights, was himself knocked down, and three staff members were injured while attempting to restrain students. 
Under the 2016 law, building administrators are required to seek approval from the superintendent or an assistant superintendent before imposing suspensions of three days or longer, said Michael Dugan, assistant superintendent-secondary for Decatur schools. 
"More than three days is the dividing line. If it's a physical altercation, and students broke off immediately (when an adult intervened), I don't need a long suspension. They're not a constant threat and the issue has resolved itself," Dugan said. "If we think (the situation) is a continuing threat, and you have to know that it's going to be a continuing threat and affect the learning environment of the school, that's when (a suspension) is allowed to go over three days."
Starting with the end of this school year, the Illinois State Board of Education will begin analyzing school discipline data, and those districts in the top 20 percent of suspensions will be required to develop a plan identifying strategies to reduce exclusionary discipline rates and/or disproportionality, the board notes on its website.
"I can't emphasize enough how important it is to talk to students," said Denice Love, a professor of education at Millikin University, speaking generally about student discipline. "Not immediately suspend them and give them detention. Talk to them and find out what they're dealing with."
'The teachers are doing a great job'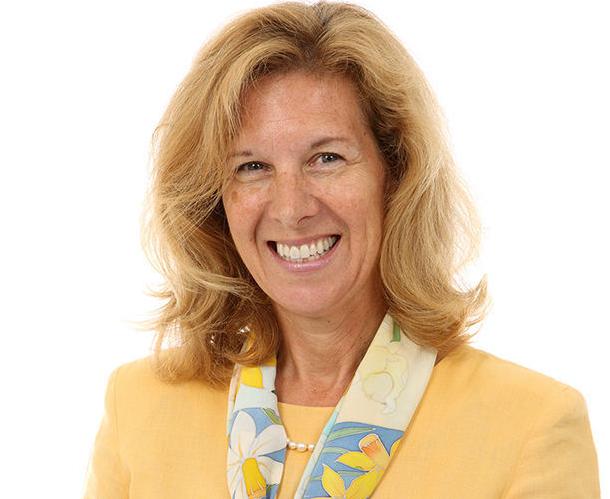 A freshman who attended the assembly agreed to share his first-person account of the incident on the condition that his name would not be used by the Herald & Review, because he feared retaliation from other students. His mother was present with him during the interview. The Herald & Review typically does not use anonymous sources, but other parents and students asked for interviews cited the same concerns about retaliation in declining to speak on the record.
"We have sections in the gym that are divided into classes," the student said. "I'm in the freshman balcony. The first fight broke out, and I remember looking over and seeing it, knowing it was happening. And apparently that fight led to their friends getting mad, so they jumped in and that caused another fight."
Other students then joined the ongoing fight that staff struggled to contain. Staff locked down the freshman balcony so that students couldn't get out and fight, but people hopped the balcony fence, he said. 
The student took video with his phone, but students who take photos or record video of altercations are subject to up to three days' suspension, according to the district's code of conduct. He allowed a reporter to watch the video, which showed enough of the gymnasium to identify the location as MacArthur High School, though the newspaper was unable to independently verify when the video was taken.
Once students were allowed outside, the student said, he counted 17 police cars outside, some of them city of Decatur cars, at least one Millikin University police car and a detective he recognized. His video also showed part of the scene outside the school.
His mother said that she is afraid for his safety in a school atmosphere where such altercations happen often, and suggested that having all the students together in one place, such as at an assembly, should change unless the district can provide enough security to prevent further incidents.
"I don't think they can even have a dance without adequate security in case something should break out again," the mother said. "No one is safe, and that is why people are leaving."
She said she has considered removing her son from MacArthur due to her safety concerns, but he prefers to stay.
You have free articles remaining.
"I went to MacArthur," she said. "I have no problem with the education he's getting. The teachers are doing a great job."
District officials have said there are no plans at present to change policies or procedures regarding student assemblies, and after the fight, school board President  said the board had not received any recommendations from administration.
"Until we have all the facts and all the information from the administration, I have no idea what their recommendation would be," Oakes said. "Until we do due diligence and reports are provided, the board's not going to know anything."
Disciplinary consequences
A student and employee discipline hearing was held on Feb. 20, but those sessions are closed under the Open Meetings Act, and it's unknown if that hearing was related to the Feb. 7 incidents.
Federal and state law protect student privacy regarding specific students, but districts are required to report student infractions to the Illinois State Police and Illinois State Board of Education.
Since 2014, the state police track issues in categories that include attacks against school personnel, whether those attacks are during the school day and whether they are perpetrated by students, parents, other employees or someone else; by drug incidents; and by firearm incidents.
The state board of education collects required data on in-school and out-of-school suspensions, broken down by gender, race, grade level, type of incident, and duration of days of suspension, as well as expulsions and whether students were transferred to alternative education programs.
Beginning with the 2017-18 school year, the board will analyze the data collected over three consecutive school years, starting with the 2014-2015 school year, and identify any district in the top 20 percent for suspensions, expulsions, and removals to alternative settings. Each identified district will need to develop a plan identifying strategies to reduce exclusionary discipline rates and/or disproportionality, the board notes.
Decatur used to follow a procedure of progressive discipline, said Dugan, the assistant superintendent. A first offense, such as a tardy, received the least discipline and each later offense received escalating discipline. But that, Dugan said, led to students spending too much time out of class for minor infractions, and that's another issue addressed by SB 100. Now each infraction is treated as a separate episode, and discipline handed out accordingly, with suspension and expulsion as last resorts with well-documented reasons.
High school freshmen are the most likely to violate rules, Dugan said, and the district instituted the Freshman Seminar class as one way to help them adjust to high school and learn alternatives to anger and aggression.
Each freshman is paired with a junior or senior class mentor. If the freshman breaks the rules and if it's appropriate for the situation, the mentors and freshmen meet for peer mediation, or the students use a software called The Ripple Effect which requires reflection and response on better ways to handle problems.
Both high schools have deans whose responsibility is student discipline, and those deans were chosen for their relationships with students, Dugan said. Three of the four are coaches. Sometimes, the only discipline needed is for the dean to meet with the student and have a heart-to-heart talk, he said.
Teachers and administrators no longer simply teach academics, said Love, the Millikin education professor. They develop the whole child and sometimes that means noticing the signs that a child has more on his mind than math.
"(The college students) embrace that," she said. "It makes sense to them that you should sit down and have a conversation with somebody that's struggling."
Schools have to begin to deal with troubled children before violence occurs, said Georgette Page, an associate professor who also teaches in the School of Education at Millikin, also speaking generally about discipline. Children who have suffered trauma at home, especially if it began or occurred before they were old enough to talk, suffer effects the rest of their lives, she said. They don't know how to calm themselves and deal with adversity and often their first reaction is overreaction and violence.
"Our (education) students are pretty well-prepared," Page said. "They're aware and they're out in the field a lot doing work with children in different learning centers and that's where they really get their experience working with situations they're not used to."
---
---