Editor's note: This story is part of a series in which reporters check with Central Illinoisans about how their lives have changed in the pandemic. Read the series here.
In the midst of a pandemic, Sara Nave and her family moved to a new home.
Nave, a teacher at Dennis School, which is expanding into a second campus in the fall, had intended to teach summer school this year. That would have made moving even more of a challenge.
"The kids are old enough now that they don't need me as much during the day, but when I found out summer school was going to be virtual, then I was like 'No, thank you,'" Nave said.
Instead, while school's been closed for the stay-at-home order and now that summer break is underway, she's been a stay-at-home mom for the first time. Now that things are opening back up, there are more opportunities to do things with the kids. 
"Last night we went to Krekel's," she said. "We're kind of regulars at the west side location. We went and had food outside on their patio, so we were pretty excited. I think our day to day has kind of become our new normal. We spend a lot more money on food than I'm used to. I'm making stir fry right now for the kids, which I'm sure they won't eat. We're trying different things."
The family also has memberships at Scovill Zoo and the Children's Museum of Illinois, and while the zoo has opened, the museum has not. Her husband is working full time, so they plan short trips and family excursions for weekends, and Nave said she likes to take the kids outdoors as much as possible.
"I used to go running and my husband and I have taken to taking the kids on walks," she said. "We bought bikes so they can learn to ride. We're doing self-care things as a family."
With two small children, one going into the second year of preschool and one going into first grade, Nave and her husband, Tim, are also trying to help the children understand current events. She also wants to prepare for the discussions that might arise in her classroom among her students.
The shutdown has been hard for her children, ages 4 and 5. The Naves don't scare them with talk of mortality rates, instead concentrating on telling them why they have to wear masks and why things are closed.
"It's been rough on them. It's been rough on all of us," she said. "We have family members, my daughter included, that are high risk and so we really followed the guidelines and have not had any gatherings. Now that we've moved into our new house, we hope to have a nice outdoor celebration to celebrate her turning four and my son graduating kindergarten."
Recent events have made Nave more keenly aware of how children react to news, and she's been helping her kids cope with all of it.
"I want to learn a little bit more about cultures that make up Decatur," she said. "With the movement and the protests and everything recently, (my own) kids had a lot of questions. We have sources here to answer those questions, and I want to take the opportunity to teach them, but also teach myself and learn about the different cultures and what I can do to make sure I'm making home and classroom inclusive for everybody."
Decatur schools have released a tentative plan for fall. The district could remain in remote learning only, open schools as usual, or some hybrid of the two. That makes it difficult for teachers like Nave to prepare for fall. The solution for her is to make multiple plans in concert with her fellow teachers at Dennis.
"Dennis is going into a big transition (with the expansion into a second building)," she said. "We have new staff starting. My team is specifically planning as if we're going to be starting in August with a plan of attack in case we can't. I think it's important to have a Plan B, so we're not struggling, once the school year is finalized, to get those plans in place."
With no idea how things could change between now and then, Nave is taking things one day at a time.
"A lot of people think teachers' job is to teach and everything else is second. My job is to keep the kids safe, and once feel they feel safe, they're able to learn." 
---
How we're doing: Decatur-area residents share pandemic stories
Gayle Bowman: For Clinton High School teacher, biggest challenge is the unknown
Editor's note: This story is part of a series in which reporters check with Central Illinoisans about how their lives have changed in the pandemic. 
Since schools closed in March, she has been watching the news incessantly.
"As if somebody is going to have the answer," she said. "The unknowing is one of the hardest parts of this."
Like many, Bowman is unsure of the future.
"One of the hard things is wondering when we're going to go back to school," Bowman said. "Or what that will look like."
Her method of instructing cooking and other hands-on projects has changed since the students haven't been able to be in the classroom. However, the children are able to email Bowman photos of dishes they have prepared.
Bowman continues to rise early to prepare the day's lesson. "Which is different than when I'm in the classroom," she said. "It's challenging."
While in the classroom, students are given supplies to make recipes. Now, Bowman cannot expect her students to have the ingredients available for each dish.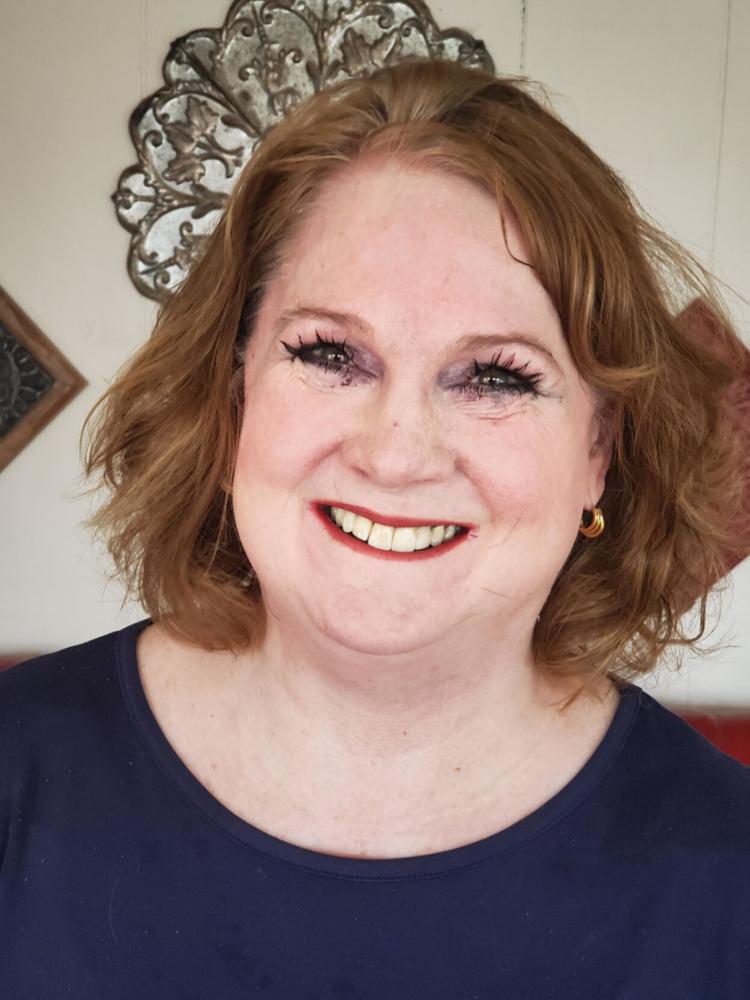 "Instead my assignments are, 'Look at the ingredients in your kitchen and what would you be preparing,'" she said. "I don't want to send anybody to the grocery store during the pandemic, so I have them working with what they've got."
Her online class hours are from 9 a.m. to 2 p.m. She grades papers and answers emails during the day.
"I'm also taking sewing lessons," Bowman said. "Because that is one of the classes I teach, and I feel like I could be better at it than I am."
Bowman misses the contact with the students. "You can, to some degree, communicate with them," she said. "But it's not the same as actually talking to them in person and getting a check on how they're feeling or how they're coping with the pandemic."
The students and teachers have participated in video conferencing. This can also be frustrating for the teacher.
"You don't get to see their body language or posture or those little details," Bowman said.
Bowman expects the teaching techniques will change as time goes on.
"I think there will be an evolution of the process," she said. "We'll find a way to provide social distancing in the school."
Wayne Dunning: Decatur pastor, teacher is 'grounded and rooted in Christ'
Editor's note: This story is part of a series in which reporters check with Central Illinoisans about how their lives have changed in the pandemic. 
The coronavirus has affected three areas of Wayne Dunning's life: his roles as a preacher, teacher and parent.
As a pastor at Faith Fellowship Christian Church, his job is to communicate with those in need. "I'm a relationship-type person," he said. "Facebook Live is nice, but I'd rather talk to you face to face."
Those who are struggling spiritually are not affected by the resources the church has to offer, according to Dunning. "Some of them are not as strong because of the absence of getting together," he said. "I'm grounded and rooted in Christ."
He has had similar struggles with his job as a teacher. His interactions with the students has been limited.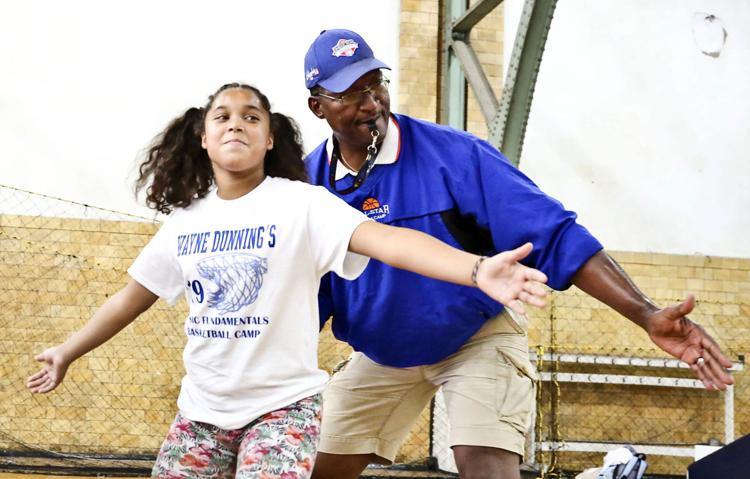 "I've had a relationship with them all year," Dunning said. "For that to be totally just cut short, it's hard on them."
The teacher worries about his students, but tries to keep in touch with each one. E-learning has helped with the education process, since the testing standards are similar to Dunning's.
As a parent, Dunning is enjoying his time with his family. "I'm just being Daddy," he said. "She is getting more spoiled. I'm more of a cupcake."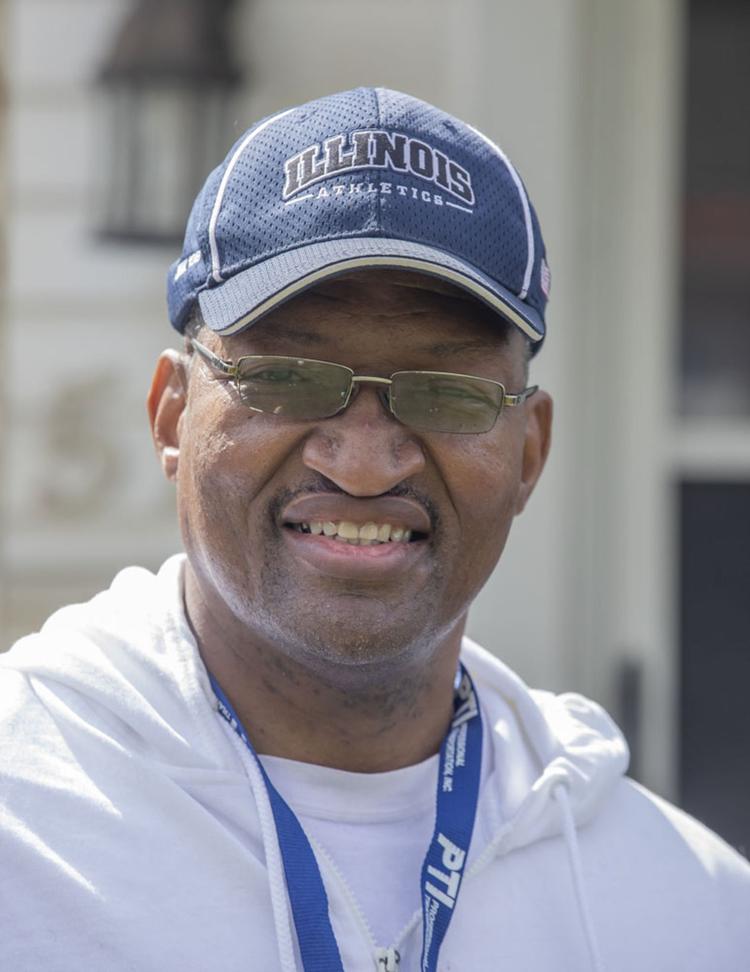 During the past few weeks, Dunning has taken the time to study the quality of his life as well as the relationships of those close to him.
"I'm excited to see what's next, because I want to see how we react after this," he said. "I hope we can become closer."
Learning about the coronavirus deaths has been a struggle for Dunning. The spread of the virus has been concerning for the family man. "I'm appreciating life a whole lot more," he said.
Dunning has had to keep his distance from his elderly mother, but they have been able to keep in contact. They each leave a package of needed items on her doorstep.
"I can see her through the window," he said. "I'm her errand boy right now."
Another concern for Dunning is the people who fall away from Christ. "People who really need to be around good people, they are going to go back and do what they ran away from," he said. "It's so easy to get caught up in your old habits."
Ron Johnson: 'Even how we mourn must change'
Editor's note: This story is part of a series in which reporters check with Central Illinoisans about how their lives have changed in the pandemic. 
Ron Johnson has spent his professional life helping families navigate the challenges and emotions following the death of a loved one.
He has arranged and overseen hundreds of services as a funeral director for Dawson & Wikoff Funeral Homes in Mount Zion.
While every service is different, there are some constants from which to draw upon. That was, until the coronavirus.
"When a virus such as COVID-19 enters our lives, even how we mourn must change," Johnson said.
Ten people. That's the maximum number of people who can attend a service in person.
That means no gatherings of friends and family at the funeral home or cemetery to offer condolences. And, yes, it means some family members are prohibited from taking part and saying their good-byes during graveside services.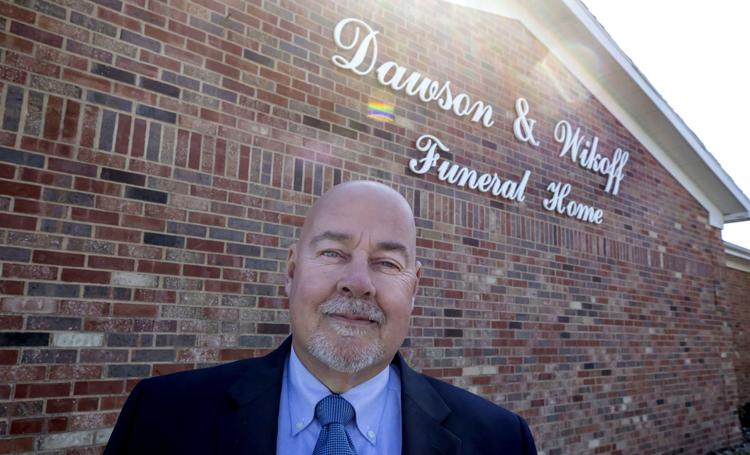 "Social distancing is a horrible thing for all of us when it comes to comforting someone through a loss. Yet, in the strange times we as a community are experiencing, this is the solution and mandate we have been given to halt the spread of this awful pandemic," he said. "Why it may be the correct course of action to keep us healthy, it's devastating not to be able to hold the hand of a grieving widow."
Faced with these unexpected hurdles, funeral homes are embracing technology and recording services and streaming them online through their websites.
"A month ago I couldn't tell you how to video a service on an iPad and load it to YouTube," Johnson said. That isn't the case any longer.
"It's a modern solution," Johnson said of the videos and sending letters or sympathy cards through the funeral home's website. "But nothing is as comforting as a hug or by taking the time to personally share your thoughts and prayers with those that mourn."
Johnson said some families already have discussed plans to hold more extensive memorial and celebration of life services once many of the restrictions are lifted. 
Julia Roundtree Livingston: 'New normal' as family adjusts to life in pandemic
Editor's note: This story is part of a series in which reporters check with Central Illinoisans about how their lives have changed in the pandemic. 
Julia Roundtree Livingston starts her day off with a 5 a.m. workout.
But these days, instead of bringing her three children to school later in the morning, they set up shop at their home in Forsyth to begin e-learning for the day. Her daughter is 13, and the boys are 7 and 6. 
"My oldest daughter is a big help and she will help the younger boys," Livingston said. "But after that first week, my husband and I looked at each other 'after work' at 5 and we were both like 'I am so exhausted.'"
The family enjoys time on the weekends in- and outside while practicing social distancing from others. "We are really into board games," Livingston said. "My husband will research and research and eventually purchase games and everyone is excited to try it." 
They also enjoy fresh air while playing games of soccer. "It is important to stay active and its a nice break from work," Livingston said. Her daughter, Joella, combines her creative side with her love for sports by making soccer video training lessons for herself.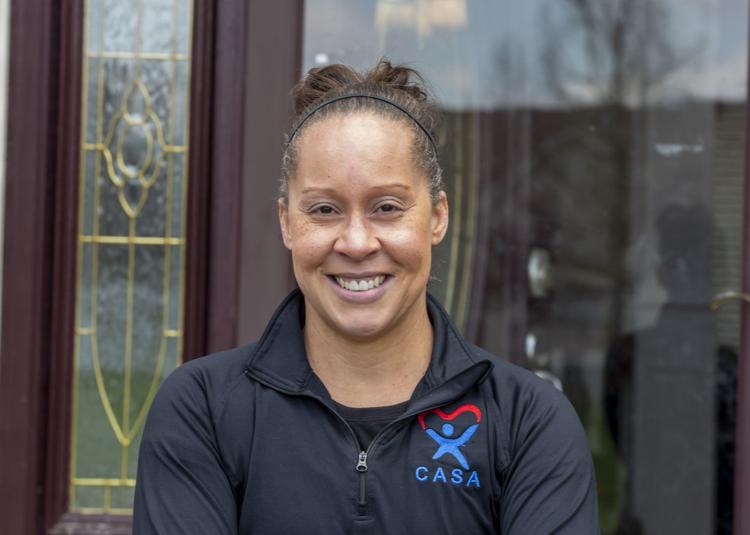 "I don't think we've veered too much from our day-to-day but there are changes elsewhere," Livingston said, adding that the orders to stay home can sometimes interfere with the nature of Macon County CASA's work. CASA employees work with the community's abused and neglected children and serve as an extra set of eyes and ears for the juvenile advocacy judge to ensure that the child is in a safe foster home where they can thrive and to make recommendations as to the child's best possible future. 
"Normally, our job is to see children face-to-face at least twice a month. We've had to make adjustments, but I'm grateful we are still able to pay our employees," she said.
The employees are now communicating with families often over phone call, text, video chats and other means. Families who do not have access to specific technologies may still receive visits but from a distance, Livingston said.
"We will either be across the street or somewhere so that we can see the child through the glass door and talk with them," she said. 
Sara Nave: Dennis School teacher adjusts to educating at a distance
Editor's note: This story is part of a series in which reporters check with Central Illinoisans about how their lives have changed in the pandemic. 
 Sara Nave is a middle school teacher at Dennis School as well as a parent of a kindergartner and a preschooler.
"I'm a stay-at-home mom for the first time in my life," she said.
As a teacher, Nave is learning to use her buoyant personality, typically saved for the classroom setting, and project into online learning. "While still trying to be a mom," she added. "I have to be helping my kids with their e-learning as well."
The day can be hectic. Adding to the challenge, Nave has not seen her students for a month.
The students were able to communicate with their teachers through Zoom, a video conferencing option. They now have a Google option available through the school.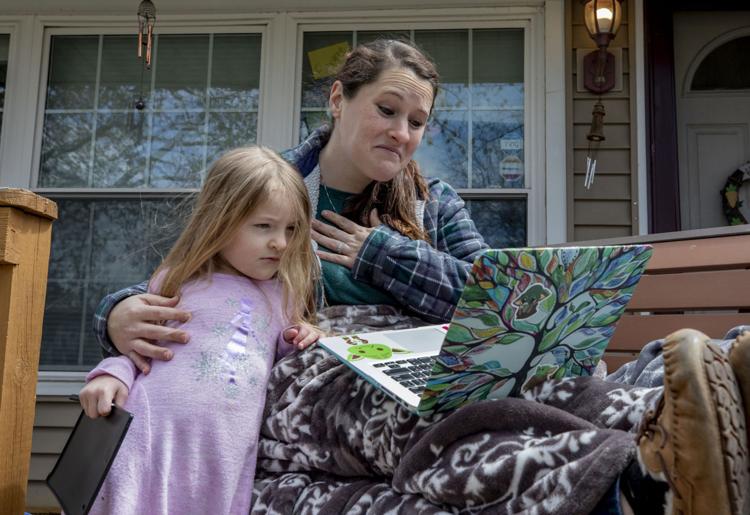 "I've been checking in with them, making sure they're okay," Nave said.
The e-learning is a way for the teacher to communicate, but not as personally as Nave would like. She is, however, able to provide assignments and direction. "It is very formal," Nave said.
The students are receiving credit for the work they do. "We are making sure they are set up for next year," Nave said. "We are teaching them so they are not as far behind."
But the lack of interaction with her students concerns Nave. "I am not seeing them every day to make sure they are physically, emotionally, mentally okay," she said.
As time passes, Nave said, the relationship between schools and parents may change through this experience.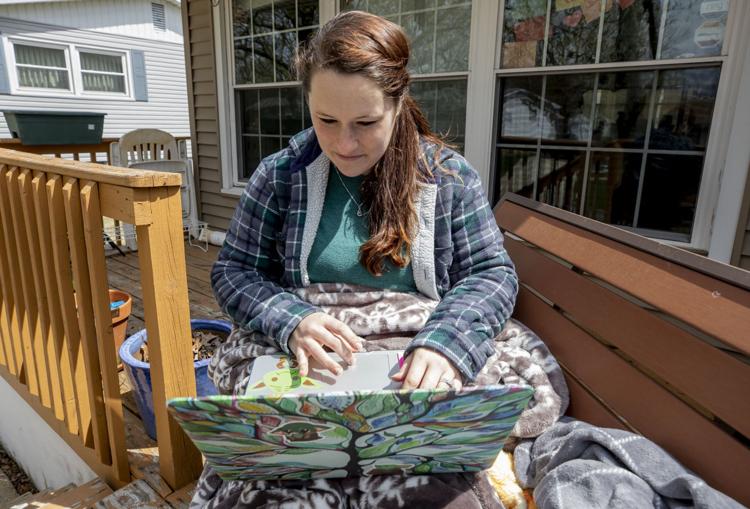 "I see an opportunity for parents to maybe home school their kids," she said.
Parents are also struggling while assisting their children with homework and have contacted the teachers for help. "There may be better parent communication next year," Nave said.
Nave is concerned with students falling behind. Students who go months without reading, writing or practicing math facts will struggle, she said. 
"When you stop doing that, especially in middle school, that can set you back so far, that we're all going to be playing catch-up," she said.
Addison Newbon: St. Teresa athlete using quarantine to train, spend time with family
Editor's note: This story is part of a series in which reporters check with Central Illinoisans about how their lives have changed in the pandemic. 
Under normal circumstances, Addison Newbon would be several weeks into her summer basketball season.
This year is the 16-year-old's last season playing with the Illinois Valley Warriors, a travel basketball program for girls in North Central and Central Illinois. The St. Teresa High School junior basketball star joined the travel team her sophomore year and has been competing in the Amateur Athletic Union (AAU) since 5th grade. 
Now, it's up in the air if her final season will continue, having been put on hold due to the COVID-19 pandemic. Newbon said she especially anticipates whether or not she'll get a chance to play in the last two tournaments of the season, a chance for college coaches to come and watch her play.
"It's a little disappointing, but I understand there's really nothing anybody can do," Newbon said. "I'm just making sure I still contact coaches by emailing them and sending them my highlights so I can stay on their radars." 
That hasn't stopped her from seizing the moment. Rather than worrying each day, she takes time to sharpen her game at home, while also working out to stay in shape and contacting colleges to play basketball and pursue a degree in business. The junior said a chunk of her day is dedicated to schoolwork, too.  
"When I'm at home, I have a little basketball court in my backyard so I go and work on ball handling, shooting and making sure I'm working out in case my summer season is able to go back in," she said.
Extra free time in quarantine has led to her discovering new hobbies like painting and learning to play the piano, activities she otherwise wouldn't have had much time to learn while juggling year-round sports and homework. Spending time with her parents and siblings has made for some competitive games of plenty of cookies baked as a family.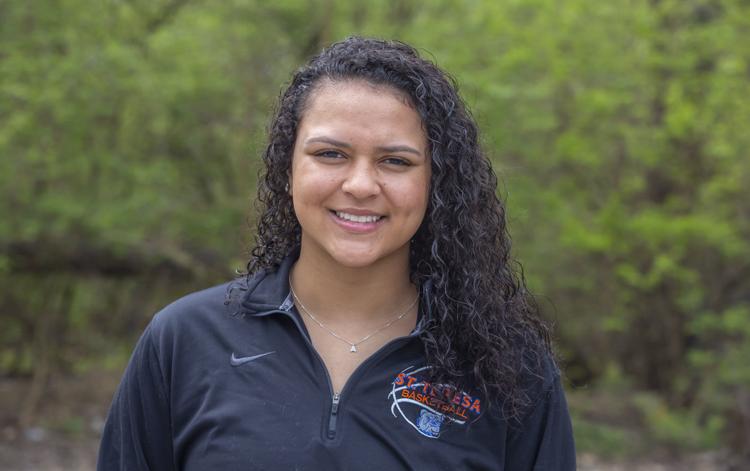 "That's kind of a positive I see with the quarantine," Newbon said. "I think I could say I'm making up for lost time. I realized after next year I'll be gone for college and won't be able to spend everyday with them."
Newbon said the experience has taught her to appreciate social interaction with friends and teammates, hoping the same is true for others.
"I think overall people might stop taking little things for granted," she said. "Just talking to people during the day, little things like that."
John Stephens: 'A very scary time' for those working in theater,
Editor's note: This story is part of a series in which reporters check with Central Illinoisans about how their lives have changed in the pandemic. 
But he is always busy this time of year.
"This is gearing up for our biggest time of the year," he said about the spring season.
The theater, established in Sullivan in 1957, draws professionals from around the country to perform on its stages each season. Now, it is closed to the public, with minimal staff.
Three events have been postponed so far. Decisions about the summer season will be made in May. The theater, which began operating as a not-for-profit corporation in 1981, has had a few donations to help with its survival.
The closing of the theater affects not only the staff, but the actors as well. "It's a very scary time for our profession," Stephens said
Stephens has communicated with many of the upcoming season's actors and knows they are all OK. "Many left New York City to go to their parents' homes," he said. "Which made me very happy to know they are safe."
Stephens admits he is unable to predict the theater's future.
"Just when we think we know what to do, we get new information," he said.
The board and staff will make their decisions in early May as to what the future will hold. Stephens predicts some changes to the regularly scheduled programming.
Little Theatre has had positive responses from patrons as well as support from the actors. "It's a good feeling to have during this scary time," Stephens said. "Our city leaders have also been wonderful to work with and always checking in on us."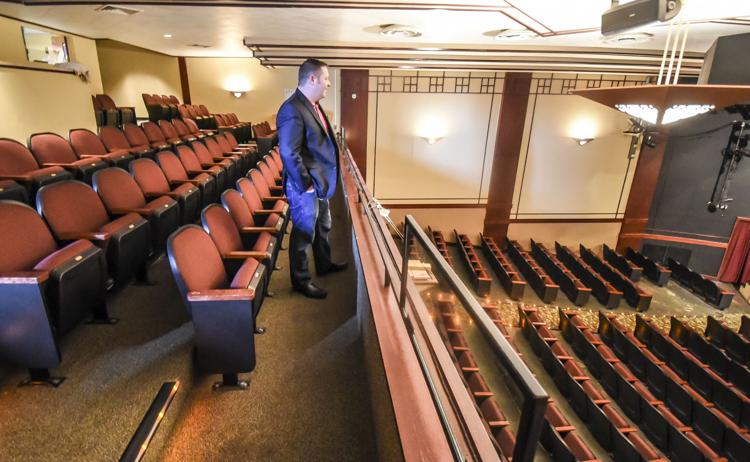 For Stephens, one of the more challenging aspects of the theater's closing is the lack of co-workers and patrons the executive director interacts with every day. However, Stephens is able to continue working.
"I need a schedule," he said.
Every work day, Stephens has been posting videos on his Facebook page showing him playing piano and singing a variety of songs. Recent features have included Elton John's "Your Song," Dolly Parton's "High and Mighty" and Josh Groban's "You Raise Me Up."
"It's been fun to just take a minute to do my passion, singing," he said.
Stephens also worked on a new CD and a concert that he posted for his recent birthday.
"I'm happy to be able to be creative still," he said. "I'm not used to having any downtime."
Terrence Taylor: 'TAT' takes an optimistic approach to pandemic's challenges
Editor's note: This story is part of a series in which reporters check with Central Illinoisans about how their lives have changed in the pandemic. 
Terrence "TAT" Taylor is making the most of stay-at-home orders by working on improvements to his house, taking up online classes and continuing some work from home.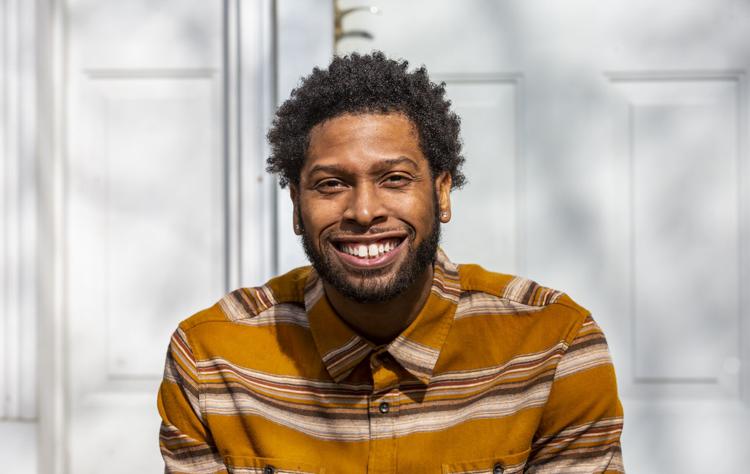 Taylor said he is sympathetic to the fact that families worldwide are struggling due to the coronavirus pandemic. 
"I am blessed for my family's health," he said. "And having all of this time at home is allowing me to pursue new adventures and pull the trigger on projects I've been wanting to accomplish." 
Taylor's family closed on a house in Decatur in late March. He has since been working on some home improvement projects while managing life skills courses he teaches in Decatur Public Schools. He was temporarily laid off from a position with Neuhoff Media but said he is using extra time to take online real estate classes and expand his mind.
"I want to come out of this with a whole new set of skills," he said. His fiancee, Amber Cruz, is also working from home.
Taylor said the family has been creating new traditions. The couple and their children, Branden, 9, Terrianah, 15, and Amaiyah, 17, have been watching movies together multiple times a week.
He said they explained the pandemic, and how they can cope, to their children in a straightforward manner.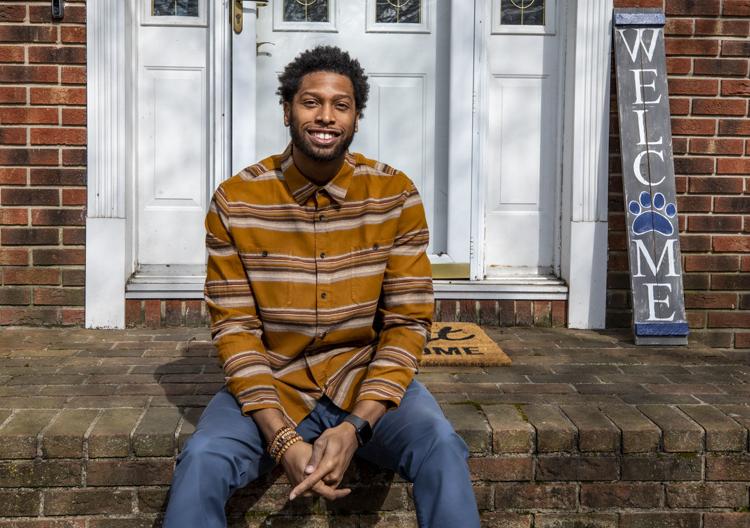 "There are so many things to celebrate in my life that there was no way that i was going to be down and depressed or anything like that," he said. "We told them what was happening and that we all needed to be safe." 
Taylor said one challenge has been dealing with how this impacts their oldest daughter, Amaiyah, who is a senior at MacArthur High School. Not only has the virus caused plans for milestone events, like graduation and prom, to be thrown up in the air but also what would have been a major competition for the show choir group she is involved in. 
"It's sad to see that happened, but we explained it from a point of view of safety," Taylor said. 
His general outlook right now is optimistic and he said he will try to keep it that way.
"Just because things are changing — everything is going to be all right," Taylor said. 
Craig Wilson: Loss of 'busy season' creates issues for Decatur restaurant, bar owner
Editor's note: This story is part of a series in which reporters check with Central Illinoisans about how their lives have changed in the pandemic. 
 At first glance, Craig "Woody" Wilson's business portfolio is pretty diverse.
With a mix of bars, restaurants and a video gaming parlor, one would think he has all the bases covered and is in a good position to withstand any storm.
Then the coronavirus and state-imposed mandates came along, leaving just one business — BC Wings at 3790 E. William Street Road — operational.
The timing couldn't have been worse for the businesses that had to close — Woody's Bar, Sliderz Bar & Grill and Pass The Buck gaming parlor in Decatur and a new BC Wings location in Bloomington.
"This was our busy season," Wilson said, referring to the the influx of cash from tax refunds flowing to people anxious to get out after a long winter season and enjoy events like the NCAA Basketball Tournament.
And with less than three weeks under its belt to build a clientele at the new BC Wings in Bloomington, it was decided it wouldn't be money-wise to try and keep it open through the government-imposed shutdown.
Wilson said he employs 25 workers. All but five were laid off.
Although the businesses are closed, many of the bills, like rent, insurance, power and cable, continue. This past week he paid more than $5,000 in state sales and payroll taxes.
Some of the pressure has been eased by his landlords, whom he described as "great" for their willingness to work with him during this stressful period.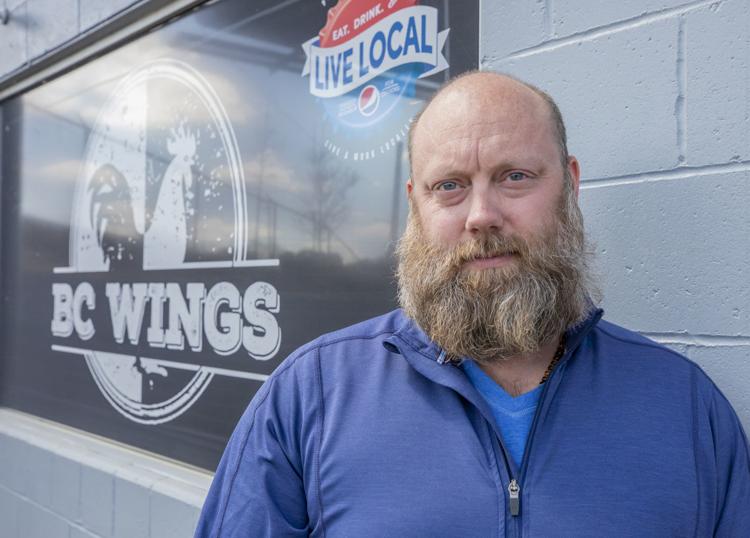 Wilson will be facing another big payout in a couple months — more than $15,000 in city liquor license fees. He's hopeful the city will be "willing to work with all the bars and restaurants" in light of the recent situation.
Compounding the problem will be the timing of the reopening. He said June, July and August are traditionally slow months. And he's sure there will be some state-imposed limitation in place once doors are allowed to reopen, coupled with tight budgets for people who remain concerned about their employment situation and personal finances.
Looking on the bright side, Wilson has used the down time to do some extensive cleaning and painting at Pass the Buck and Sliderz.
"They will notice big time when they enter Sliderz," he said of the new paint scheme.
Wilson is hopeful customers will get to see the changes sooner rather than later.
Your voices: How Central Illinois residents are handling the coronavirus pandemic
Contact Valerie Wells at (217) 421-7982. Follow her on Twitter: @modgirlreporter
Concerned about COVID-19?
Sign up now to get the most recent coronavirus headlines and other important local and national news sent to your email inbox daily.