DECATUR — With all Illinois schools shut down through April 7, teachers are turning to technology to reach their students during the COVID-19 outbreak. 
Some are using the video conferencing app Zoom to meet with students and parents virtually. Others are turning to Facebook to livestream video and share activity plans. Some districts, including Decatur, are also offering continuous learning activity plans to keep students engaged and growing despite the time away from class. 
Sara Nave uses Zoom as an educational tool to talk to students and parents, answering questions about the online work that students have been given. The middle school teacher and track coach at Dennis School also uses it to encourage exercise with students and athletes.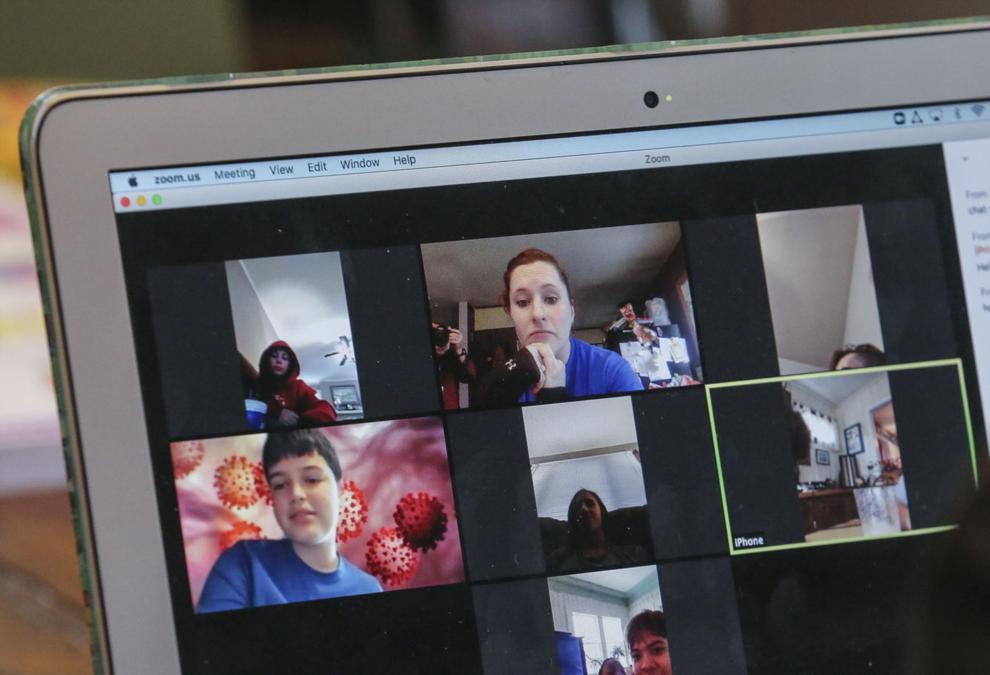 "Even though we cannot practice for track, I still think it is important for kids to be getting active," Nave said, "so I have a series of workouts that I will do live with students who would like to join me and then I post the link for others who would like to do it at home at a different time."
Nave said she worries about keeping social connections with her students during an unprecedented time in the nation's history. With schools closed at least for a couple of weeks, and possibly longer, it's not only education that is suspended, but social life.
"Social/emotional well-being is extremely important to me and we have literally ripped the rug out from beneath not only our students' feet, but the teachers' feet as well," she said. "I am hosting meetings for students to just talk, ask questions about what's going on in the world, talk about something silly that happened to them at home with a sibling, or just complain or vent about how unfair this entire situation is to them because, after all, they're teenagers. And that's what they do."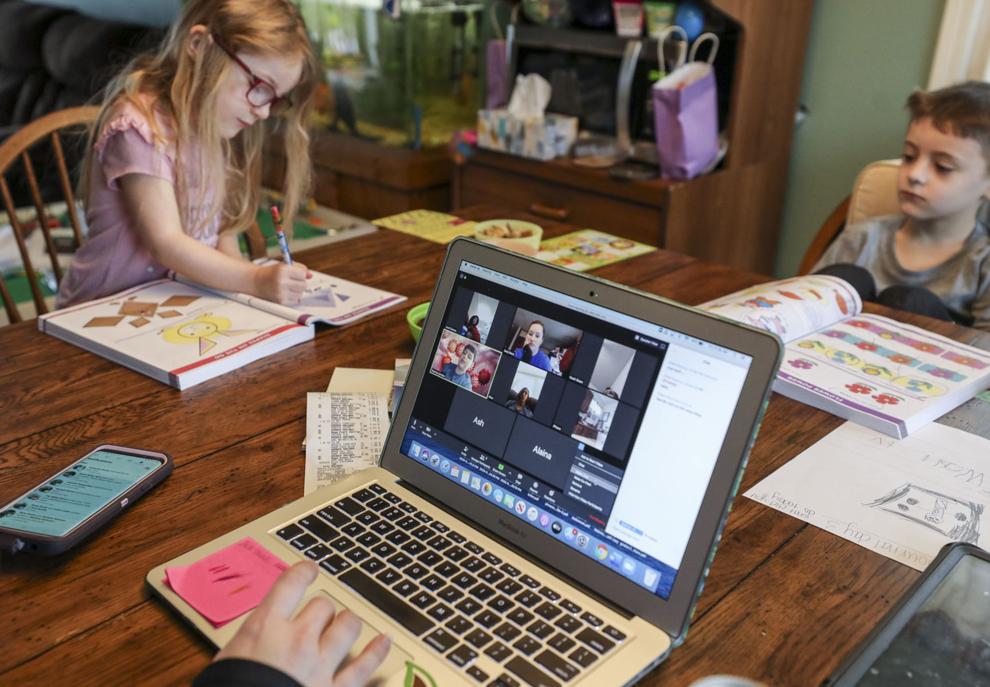 Oak Grove School's first-grade teachers Brooke Segelhorst and Taylor Hathcoat are taking turns on Facebook reading aloud, posting response questions, math word problems, arts and crafts, science and anything else they can think of to help parents trying to work with kids at home.
"In our classrooms, read-alouds were often the highlights of our days together," Segelhorst said in a Facebook post to her school family. "We miss our students so much and hope that these videos will give us all a little bit of normalcy in our lives and a feeling of connectedness as we are isolated from each other."
Parsons School Principal Holly Kitson is doing a live feed from the school every morning at 8 a.m. The idea came to her after she arrived at the unusually quiet school building on Tuesday, missing the routine of greeting students each day. 
"It is important to me to maintain routines and to let our students know that we are still here and we are thinking about them," Kitson said. "I have had a picture drawn by a kindergartner doing the Pledge with me. It's been out of my box but it has been the highlight of my day."
---
---
Ann Mathieson said that Enterprise School's social worker and early childhood teachers are keeping in touch with students and families via email and classroom Facebook pages.
Aubrey Jump, who teaches seventh and eighth grade social studies and English at Garfield Montessori School, said she was conducting daily Zoom conferences with her students. They greet each other and have a question, story, quote and poem each day, as well as time to share what they have been up to. 
She also created a Facebook page to communicate with parents, and has created a packet of information that picks up where students left off in the classroom.
"I teach social studies so I encouraged the students to research and compare the Great Depression to what is happening today," Jump said. "I included writing ideas, English work, a science experiment, adult coloring pages with encouraging quotes, and a link to a website for physical activity ideas.
"I also included service opportunities, such as writing to someone in a nursing home since no one can visit, calling a relative that they haven't spoken to in a while and doing a litter pick up walk when and if they can."
Merry Lanker teaches art at Stephen Decatur Middle School and "Miss Lanker's Art Page" on Facebook is packed with lessons and projects for students to do at home.
"I decided to offer 30 days of art lessons for my students and really anyone anywhere during this unprecedented time," Lanker said. "I knew I needed to establish some sort of routine for myself to avoid melting into my couch, but I also wanted to give people some guided and meaningful art project ideas while they are social distancing at home."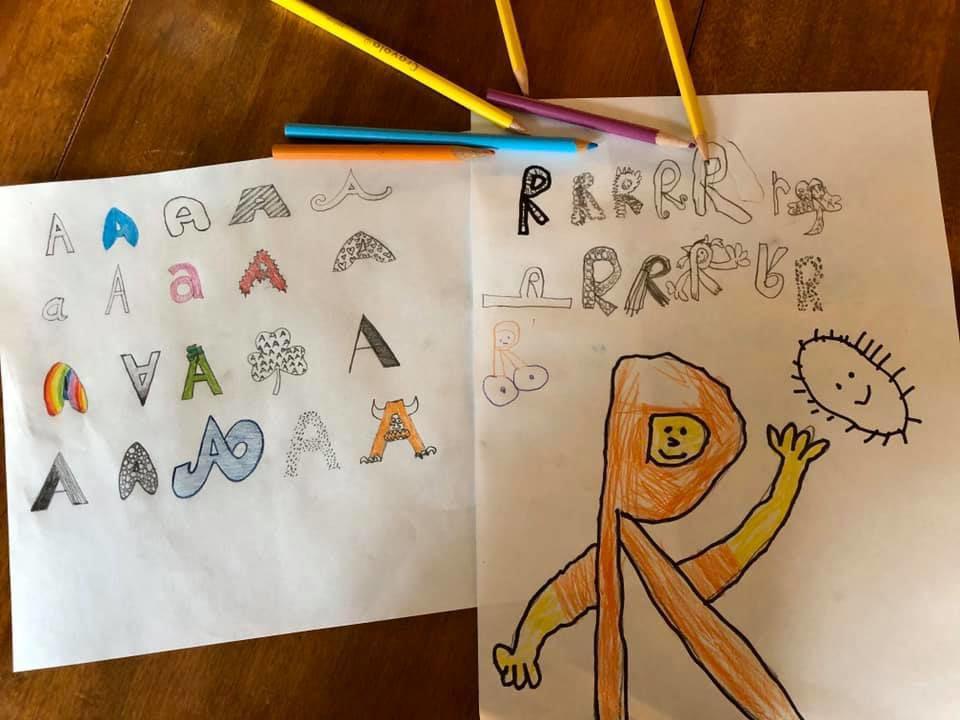 She created a Google Site and linked it on my the Facebook page. Every day, she uploads the latest lesson, and she has also created a virtual gallery, so kids and parents alike can share any work created.
She said she tried to create lessons that would work for any age, not just middle school students, and included more challenging projects in a separate folder for those who wanted them.
"I've been pleasantly surprised by the results," she said. "I've had parents and their 6-year-olds working together, then sharing the work in the virtual gallery. It has made my whole week to see this sort of collaboration and willingness to share."
She also started a segment called "Quick Art History with Miss Lanker," and several fairly well-known contemporary artists have agreed to be guest hosts. 
"I am so excited about this and looking forward to sharing these as they are created," Lanker said.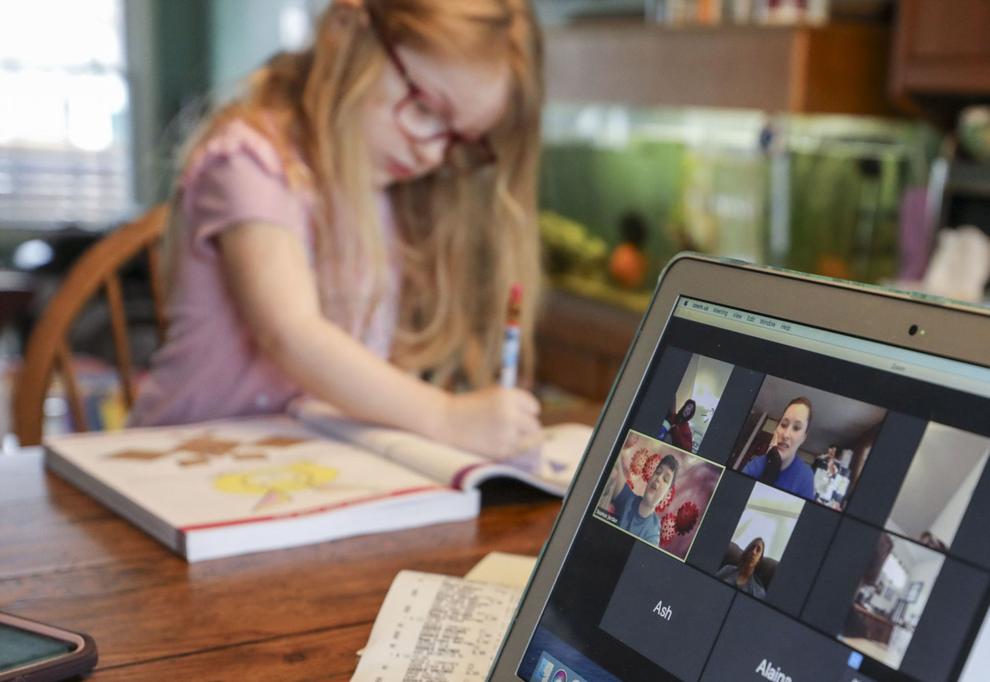 Johns Hill Magnet School art teacher Kathy Balamos Ganley and the other  teachers there are using Facebook similarly. As a fine arts magnet school, keeping kids supplied with creative endeavors is critical.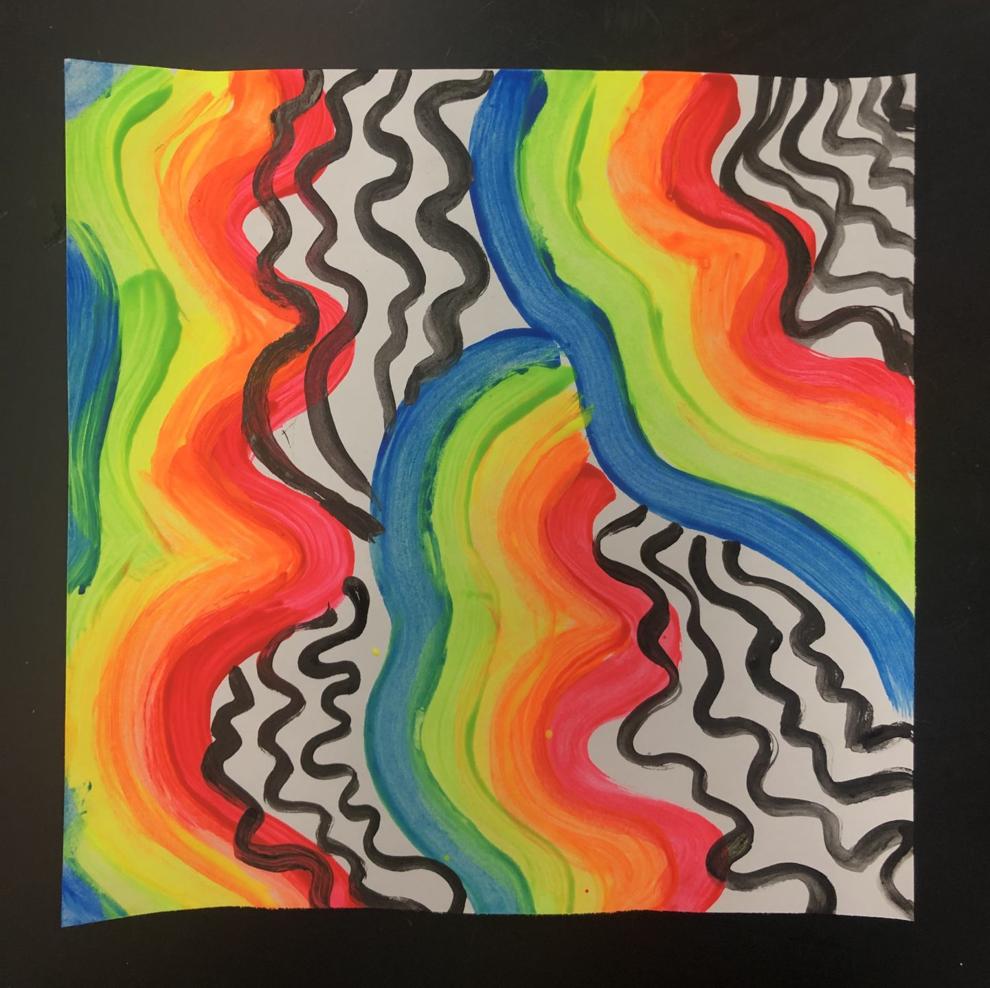 "While it is certainly different than interacting face-to-face in the classroom, which I miss, providing students with an online outlet for art continues to engage them in creating," she said. "I provide feedback and post their artwork to social media.
"Parents and students express how it motivates them to keep creating and helps students feel connected to school while at home during this unusual time. Looking forward to seeing what else they create and share."
---
Contact Valerie Wells at (217) 421-7982. Follow her on Twitter: @modgirlreporter