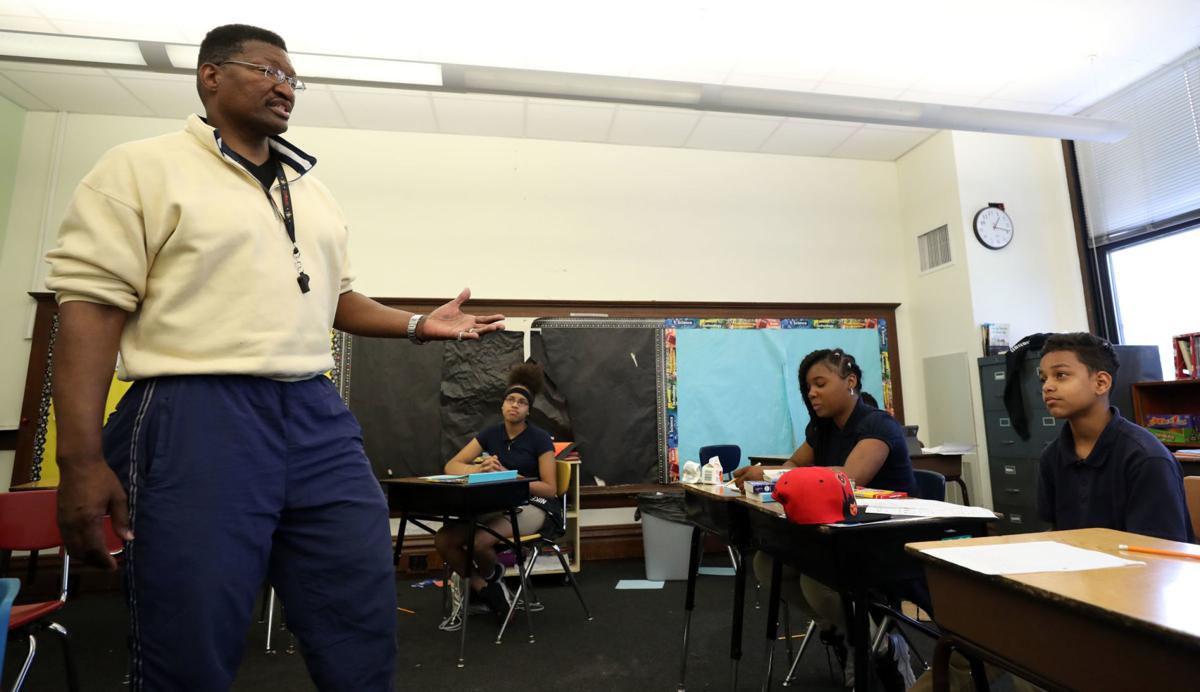 Alexandria Rice said he's patient and doesn't raise his voice. "He really cares about us," she said.
Both were in Dunning's class last year at French Academy, where the other students agreed with their positive reviews of his performance. Yet while he just wrapped up a full school year of teaching, Dunning isn't a certified teacher — he's a long-term substitute.
"No sick days, no sub for the substitute, all day every day for the school year," Dunning said. "I have enjoyed the experience."
DECATUR — Christine Hall Ossowski spent nearly three decades as an Eisenhower High School teacher and guidance counselor. Early on, she'd work…
A teacher shortage, both in Decatur and across the state, means that more people like Dunning are leading classrooms for months or even entire school years as substitute teachers. In Illinois, substitute teachers are licensed by the state and must have a bachelor's degree, though it does not have to be in an education-related field.
Some long-term subs are retired teachers, while others have no formal training in leading a classroom. In either case, they're filling crucial gaps for districts that can't otherwise fill all of their positions.
Dunning has worked as a substitute teacher in Decatur for quite some time. This year, he counted on the other sixth-grade teacher, Tami Roberts, to help him with preparing report cards and through other tasks.
But the students couldn't tell a difference, said Julie Fane, principal of French.
"One day I said something about (Dunning) being a sub, and (the students) said 'What? Mr. Dunning is a sub?'" she said. "The kids couldn't even believe it. He truly is amazing."
Another long-term sub at French this year was Lexy Carson, who taught physical education and is pursuing a teaching certificate because subbing helped her find her passion.
"I am so blessed to have people like Wayne and Lexy," Fane said. "If you walked in their class you'd never know they weren't certified staff. They love children with their whole heart and teach to the standards."
Teacher shortages
Administrators statewide have identified teacher shortages as a problem for years, but data indicates the problem is worsening.
The Illinois Association of Regional Superintendents of Schools began a statewide survey four years ago asking districts whether they were having trouble finding enough qualified teachers. Last year, 85% of responding superintendents said they had either a major or minor problem with teacher shortages, up from 78% the year before.
Sixty-one percent of districts responded to the survey forming the basis for the report, released in cooperation with the Southern Illinois University System and Goshen Education Consulting. They reported that 20 percent of all positions in 2018 were unfilled for fall, or filled by unqualified professionals, and that 225 classes had to be canceled as a result. They reported that application numbers have declined in recent years, as well.
It's unclear how many open positions statewide are being filled by long-term substitute teachers. The Illinois State Board of Education, in response to a Freedom of Information Act request from the Herald & Review, said it does not collect data on the number of substitutes in long-term positions in Illinois school districts.
The Herald & Review also has submitted a FOIA request to Decatur Public Schools seeking the number of substitutes working 100 days or longer and at which schools they worked. The response is pending.
District leaders have been open about their efforts to address the teacher shortage that is affecting schools across the state. Attracting and retaining talented, invested staff is one of the main components of the district's five-year strategic plan.
As of May 24, the last day of the school year for Decatur School District, there were 51 teaching positions open: 11 elementary, eight high school, three for K-8 schools, eight for middle school; six positions open in alternative education, one preschool position, 20 special education positions, seven teaching assistants, one librarian, two administrators and two support positions, according to the district's website.
In some cases, teachers retire but come back to the district as substitutes.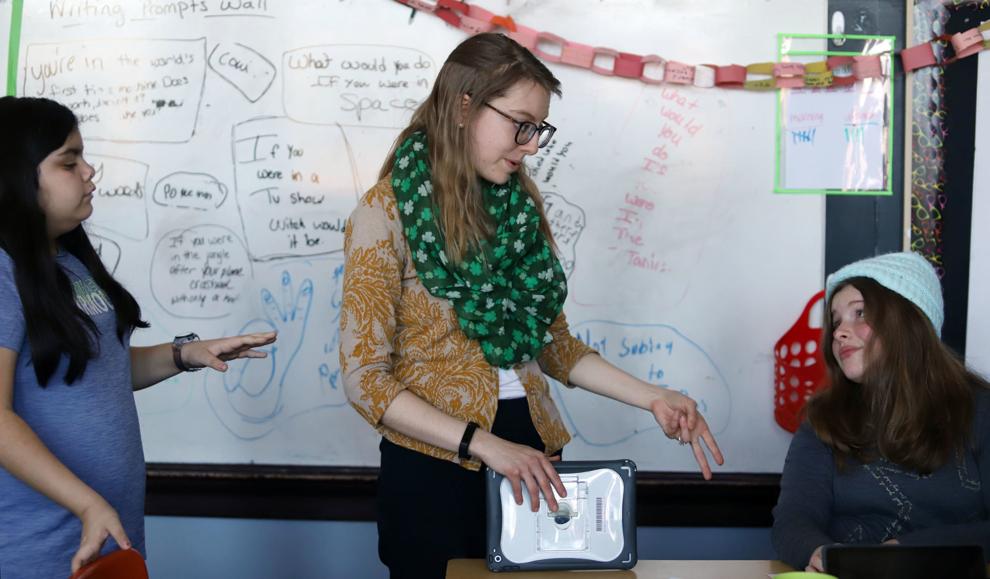 "Eight of us retired last year," Dunham said, "and of the eight, five of them weren't filled, and one was my job. So I tell people I sub for myself," she added with a laugh. "It was an easy transition into subbing for me, because I didn't feel like I'd really retired."
Of the eight who retired from Thomas Jefferson last year, one came back to teach math as a sub and the special education teacher came back to substitute in that position, Dunham said.
Tracey Wolff taught for 22 years in Wauconda before leaving teaching to do other things for a while. She subbed at Thomas Jefferson for a few days in December, but when they called and asked if she'd be interested in a long-term substitute post, she hesitated at first.
"I wasn't looking for full time," she said. "But I came into the building and I loved the kids and loved the staff and said 'I'll take this job.' This is my first long-term subbing gig."
Retired teachers can only work 100 days in the same position before it affects their pensions, but if they change positions, they can keep working. Wolff took over the language arts position that Dunham had been filling as a sub when Dunham's 100 days were used up. A retired teacher can work a total of 120 days.
Not enough subs
Not only are professional educators in short supply, but so are substitute teachers, with 63 percent of districts reporting it as a "serious problem" in the most recent statewide survey of superintendents.
Districts reported that they're coping with these shortages by pulling teachers from their prep time to cover for absences, or redistributing students into other classrooms.
A group of Decatur educators from the Aspiring Principal Leadership Institute recently gave a presentation to the Decatur Board of Education on the topic. The report, prepared by Keith Creighton, Matt Grossman, Hilda Nichols and Kristin Portis, offered some suggestions to alleviate the substitute shortage, which they described during the May 28 presentation.
"As many of you know, the lack of substitute teachers can be a really difficult hurdle to overcome because it affects our students in direct and indirect ways," said Creighton, who teaches at Dennis School.
They suggested that the district could host hiring events and pay the required fees for new subs in exchange for 30 days of district subbing. They also said the district could streamline the steps by assisting with the process to become a certified substitute teacher: ordering transcripts, filling out the Illinois State Board of Education application; facilitating the fingerprint and background check; partnering with a physician to provide required physicals; and starting the tuberculosis test process.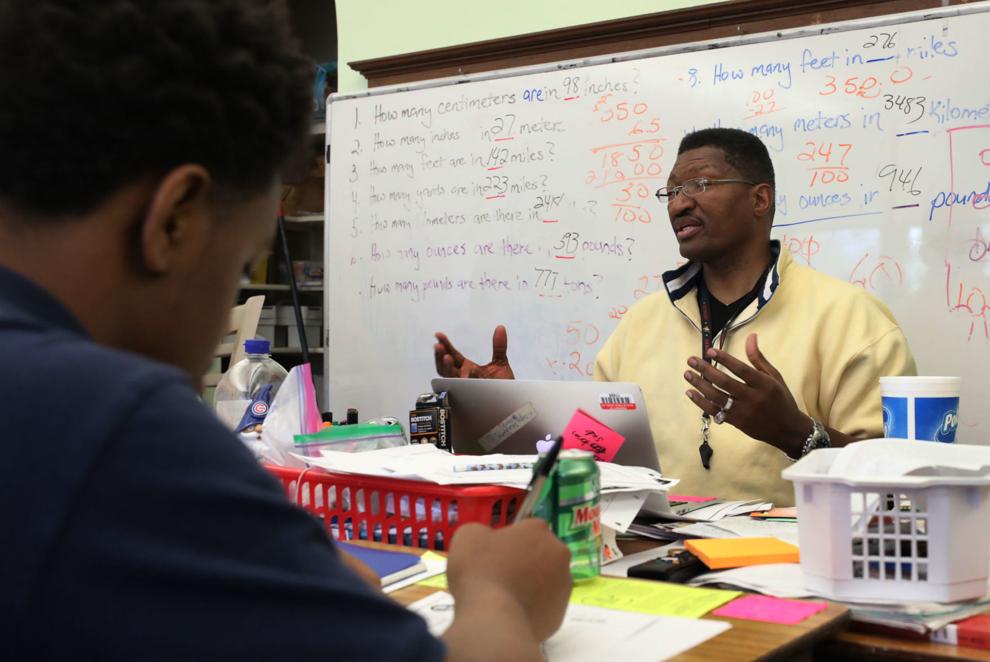 There were suggestions, too, about how to retain the substitutes by making them feel valued: referring to them as "guest teachers," for example, and having administrators greet them with a care package to make sure they feel supported.
"Hopefully, all of these efforts will get them to want to come back and work with our students in Decatur," Nichols said.
---
Remember this? 21 photos of Decatur high school activities through the years
HISTORY CORNER: A LOOK BACK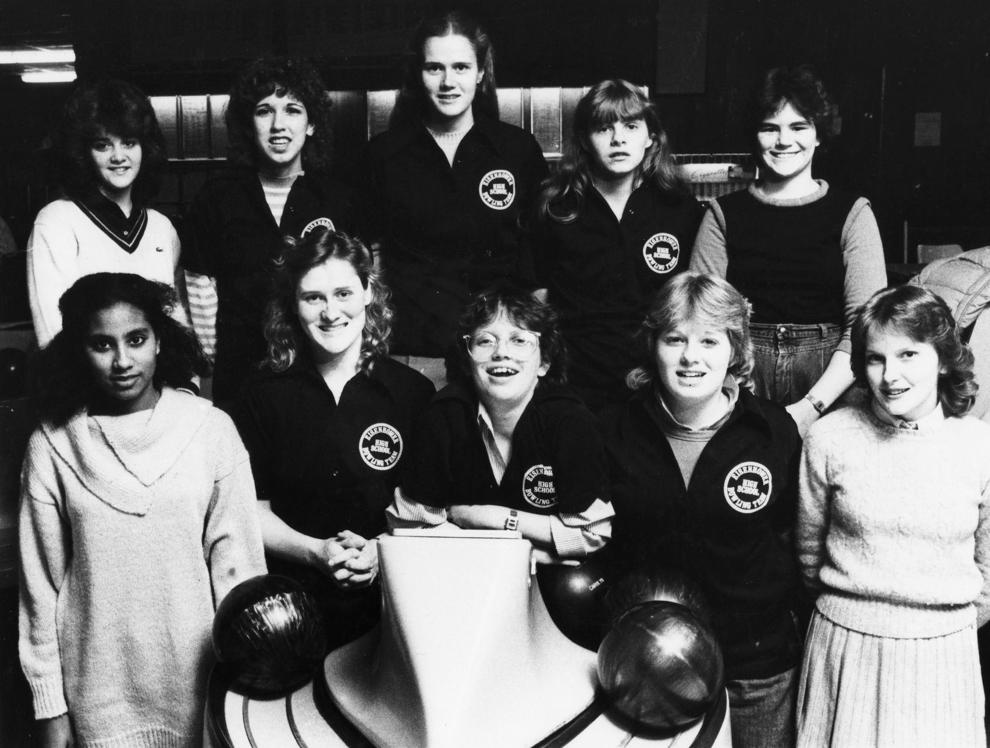 HISTORY CORNER: A LOOK BACK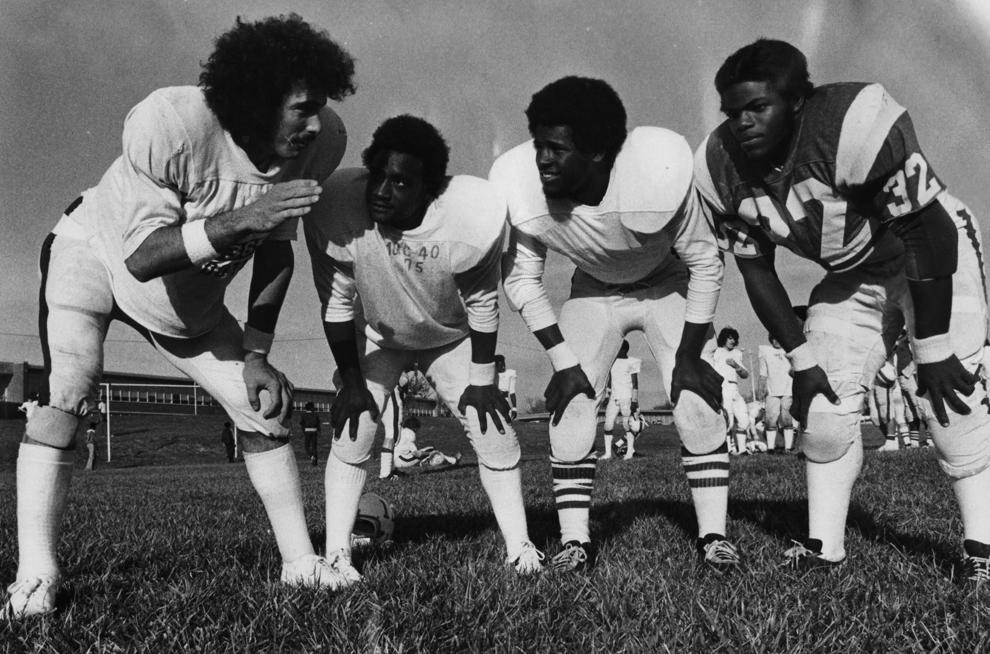 HISTORY CORNER: A LOOK BACK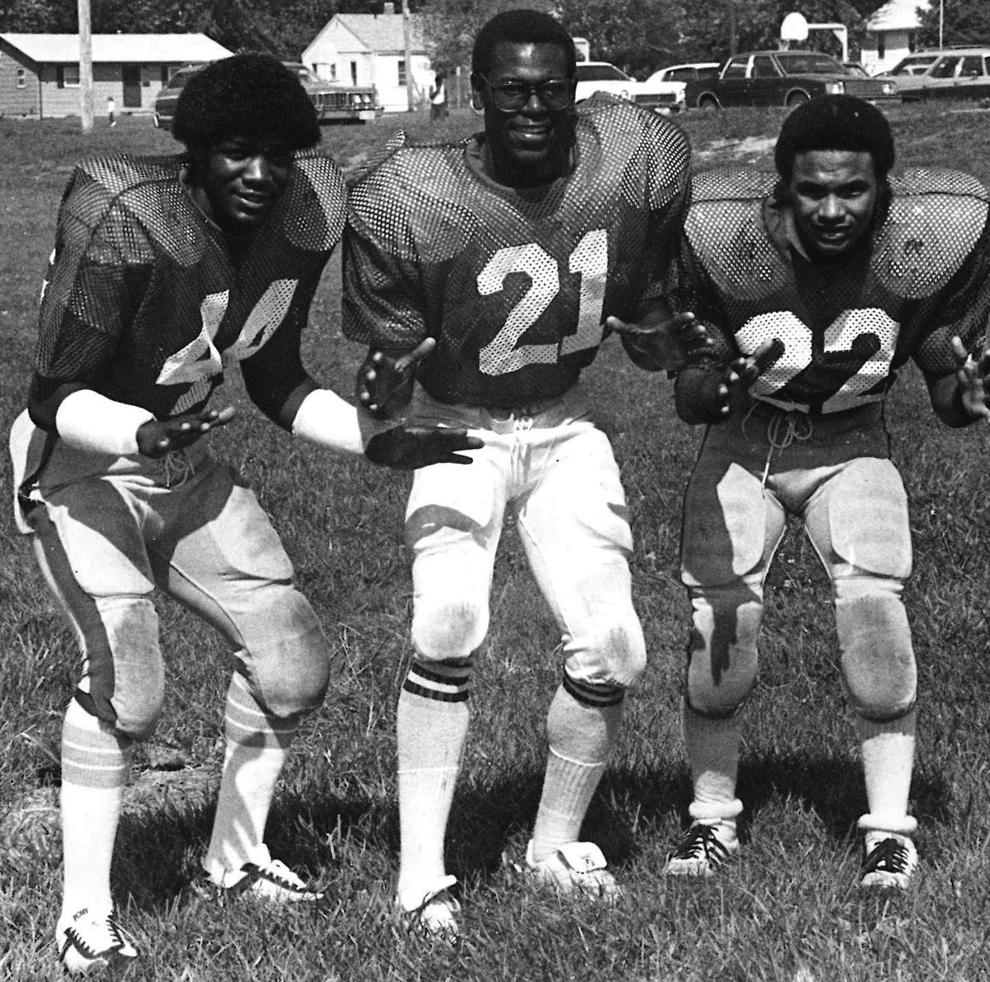 HISTORY CORNER: A LOOK BACK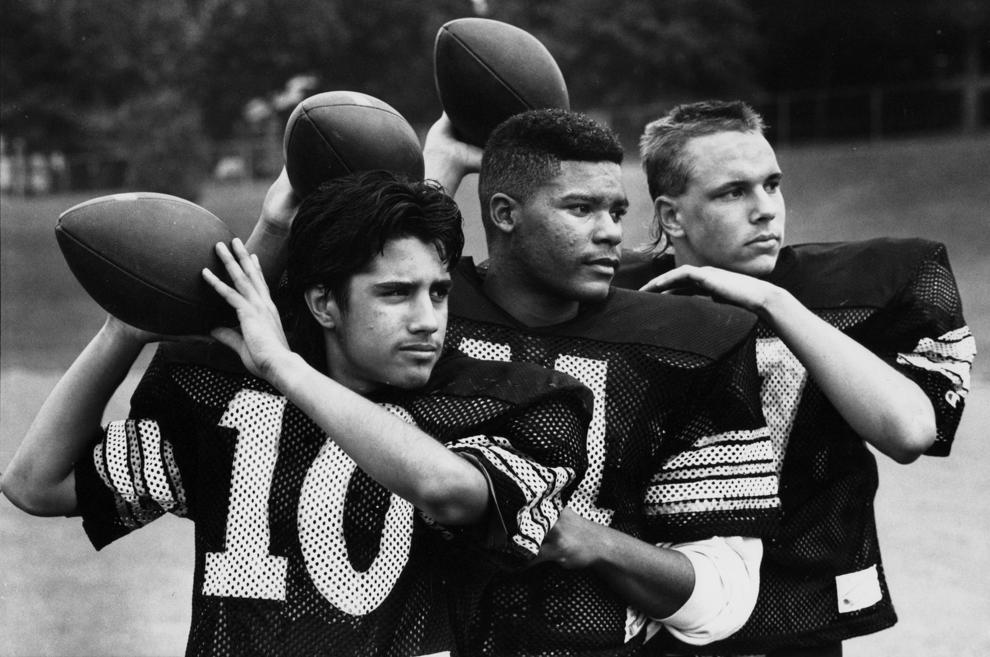 HISTORY CORNER: A LOOK BACK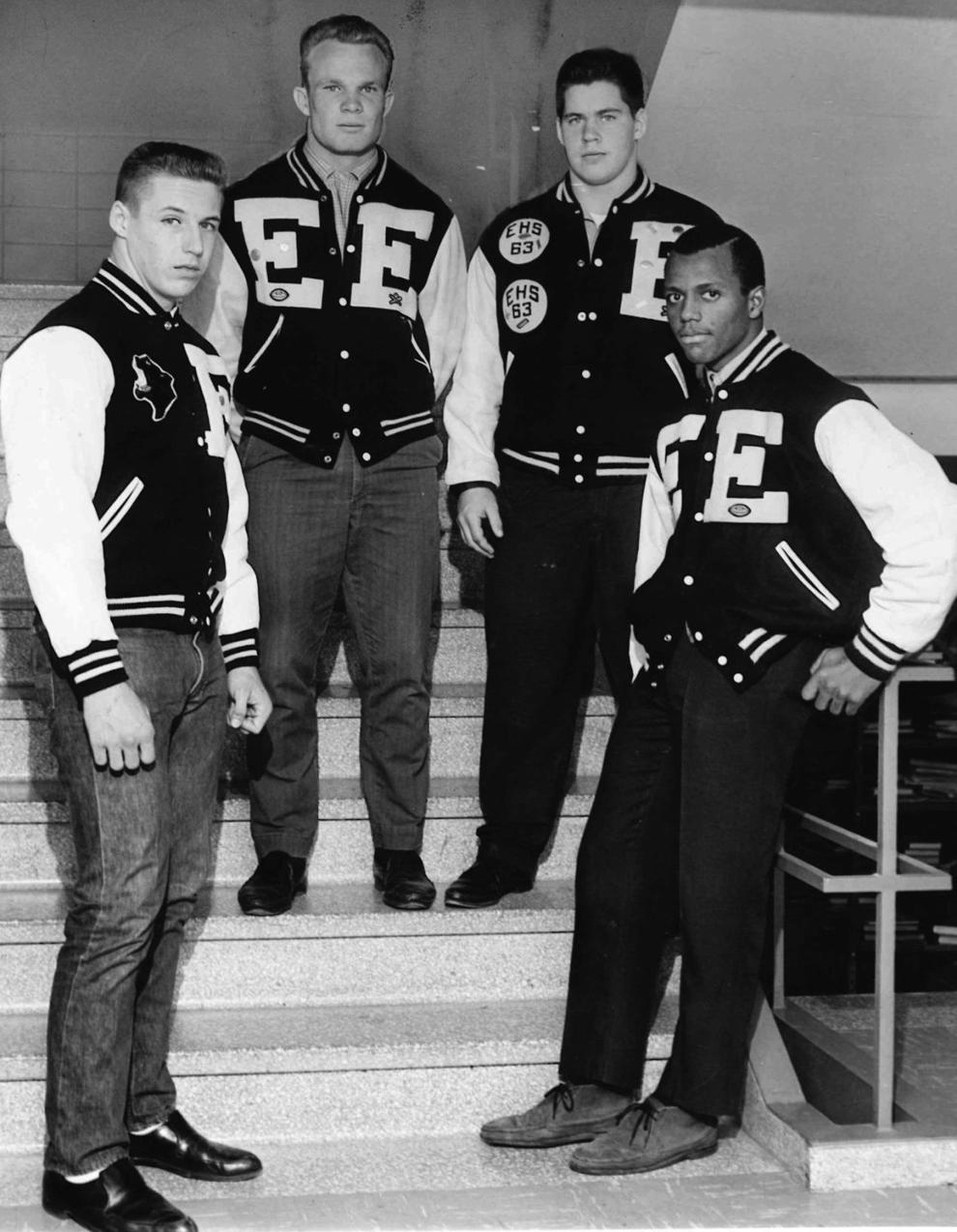 HISTORY CORNER: A LOOK BACK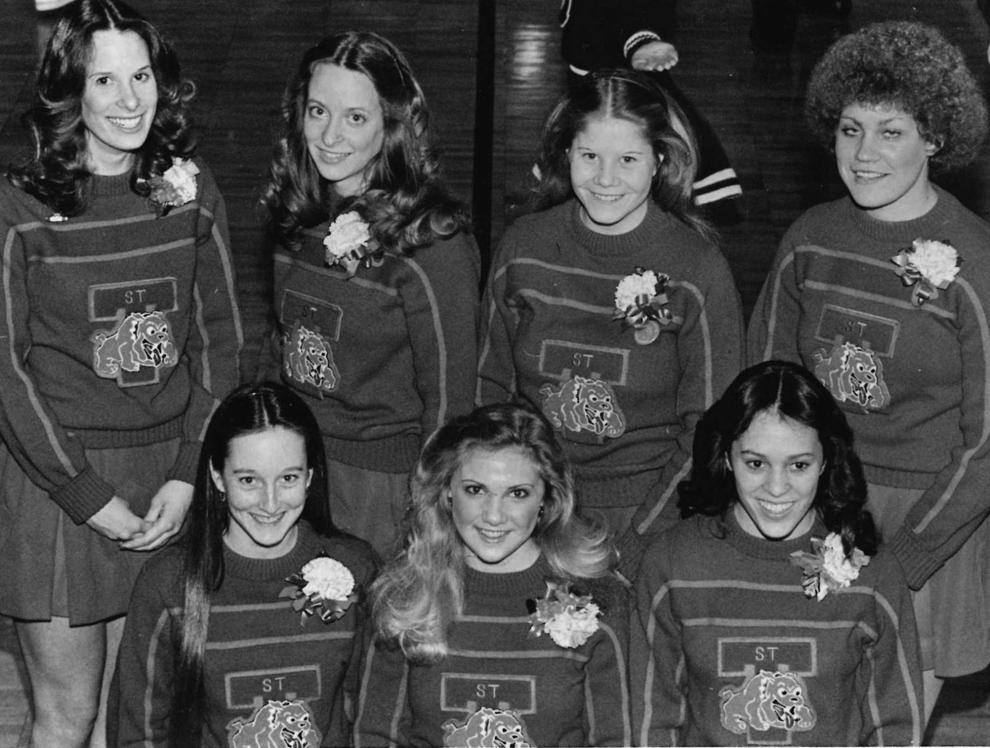 HISTORY CORNER: A LOOK BACK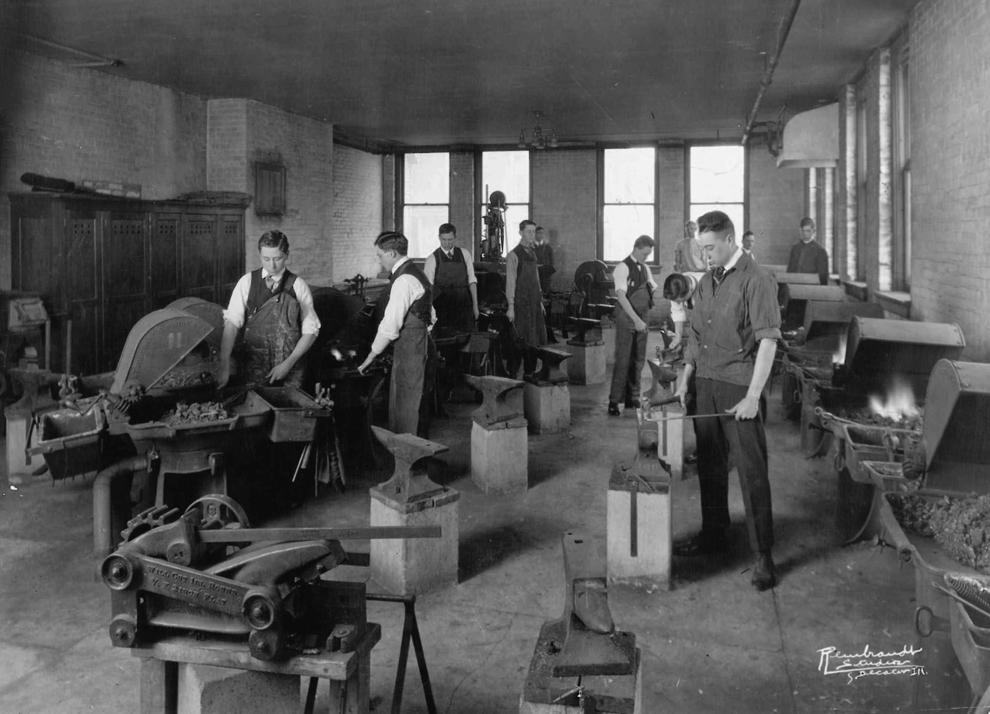 HISTORY CORNER: A LOOK BACK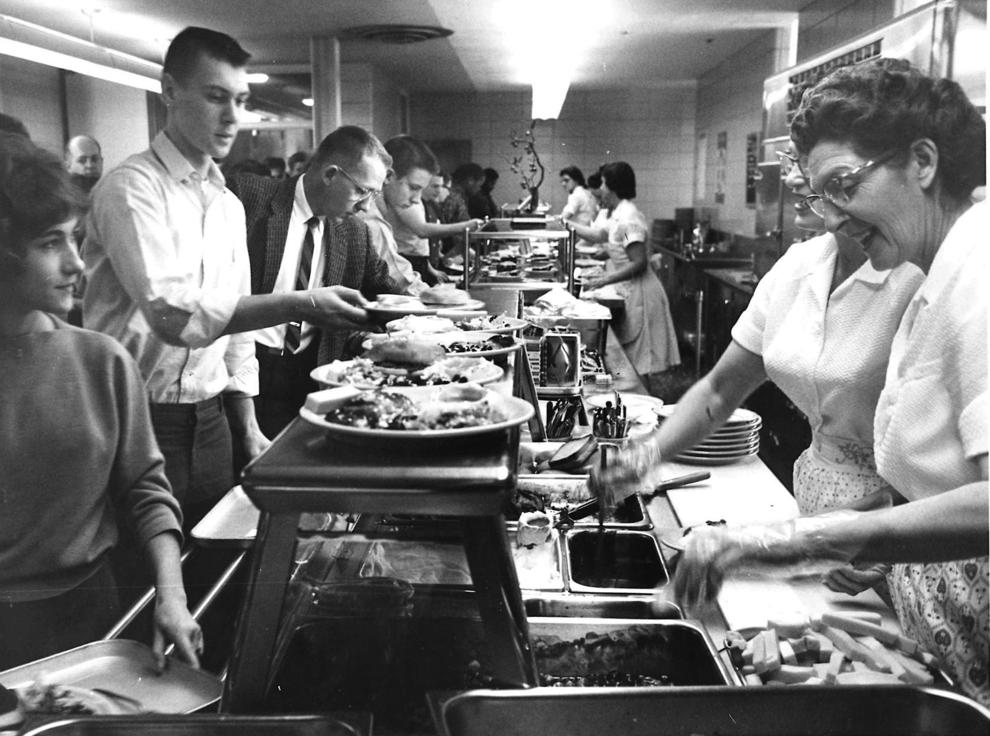 HISTORY CORNER: A LOOK BACK
HISTORY CORNER: A LOOK BACK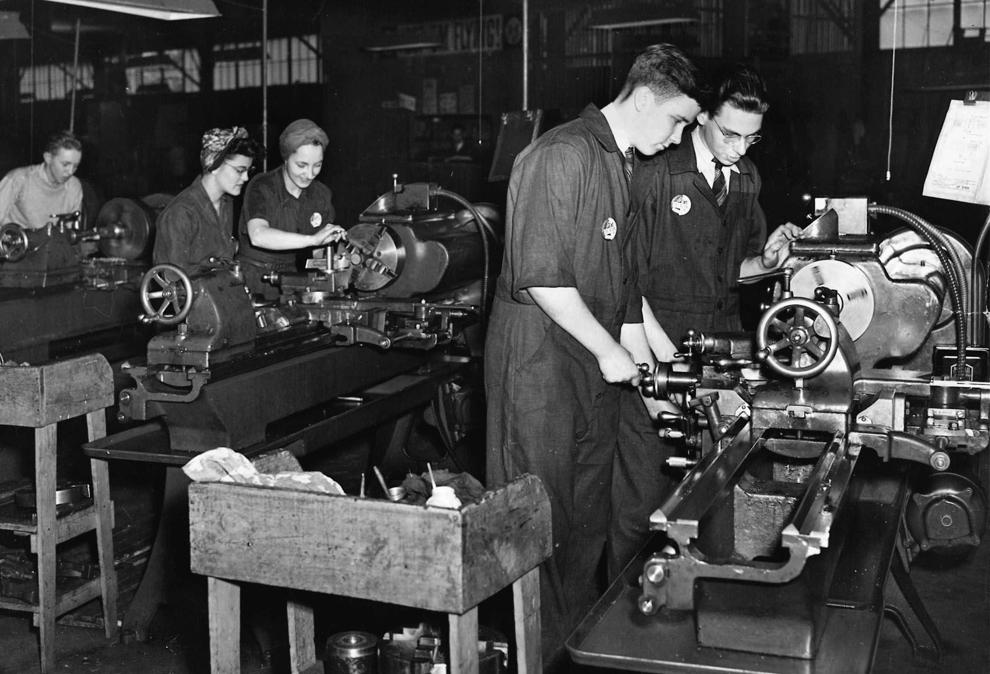 HISTORY CORNER: A LOOK BACK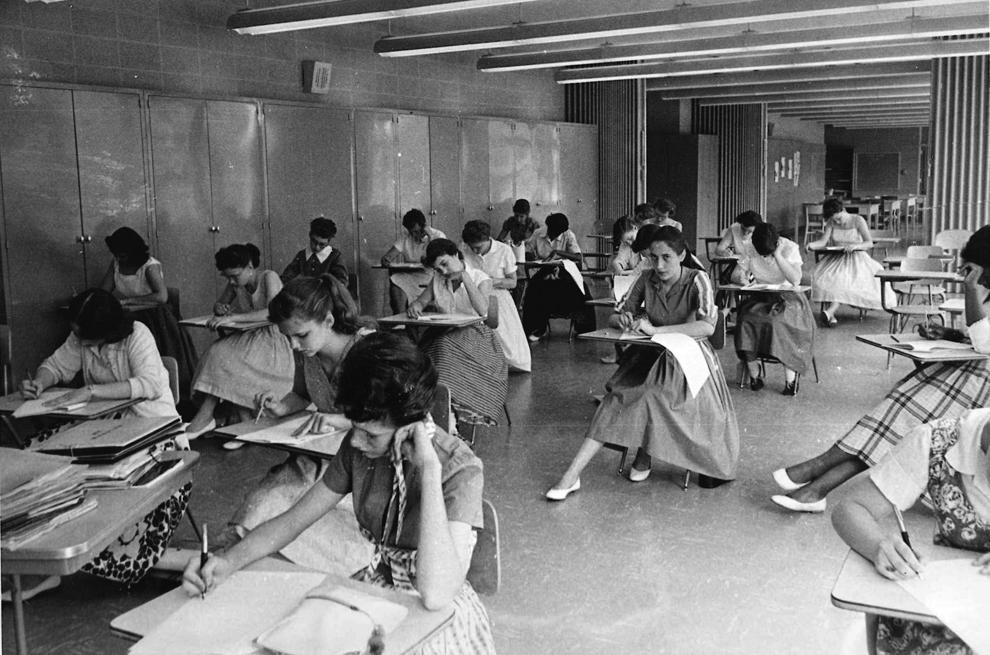 HISTORY CORNER: A LOOK BACK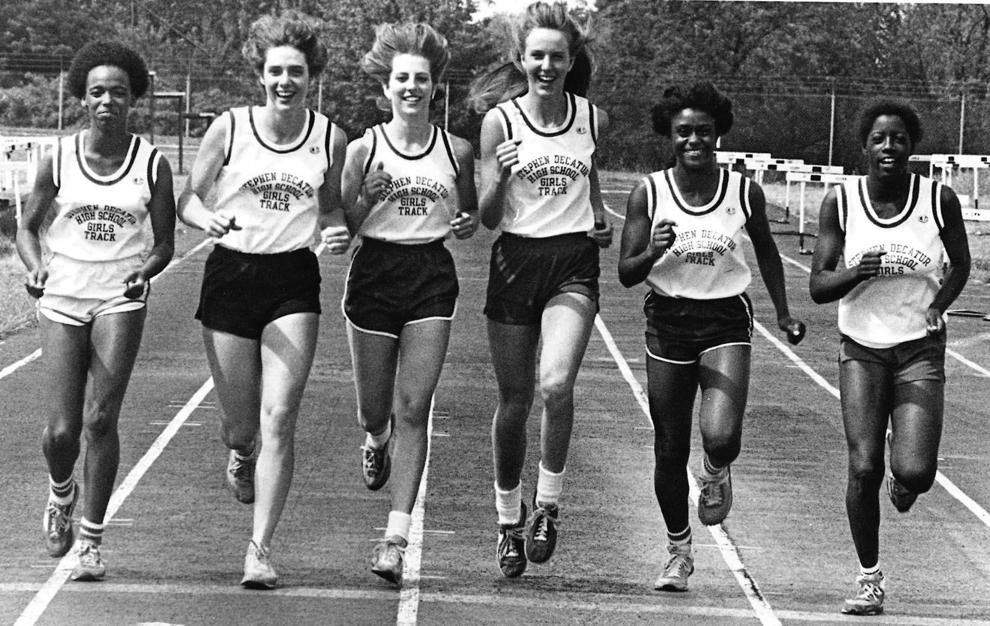 HISTORY CORNER: A LOOK BACK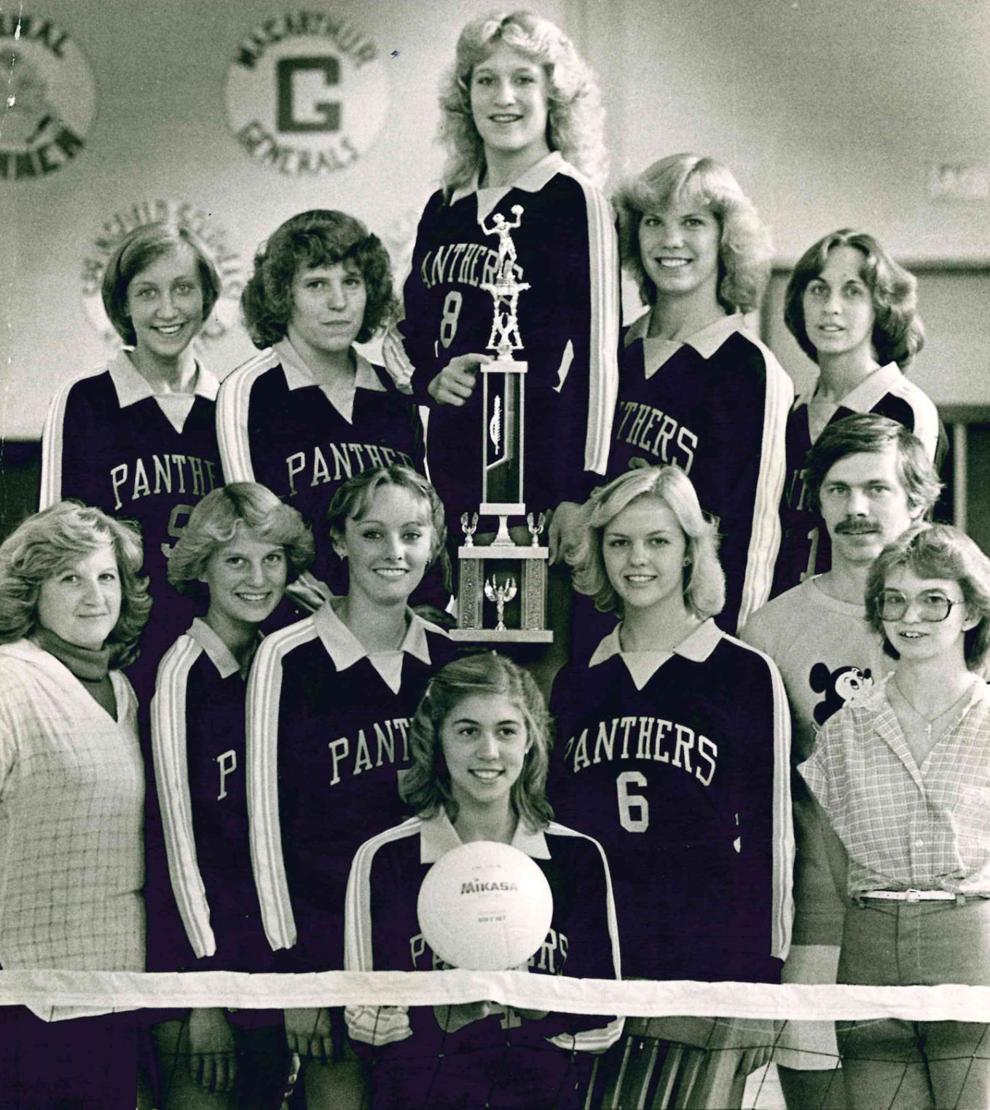 HISTORY CORNER: A LOOK BACK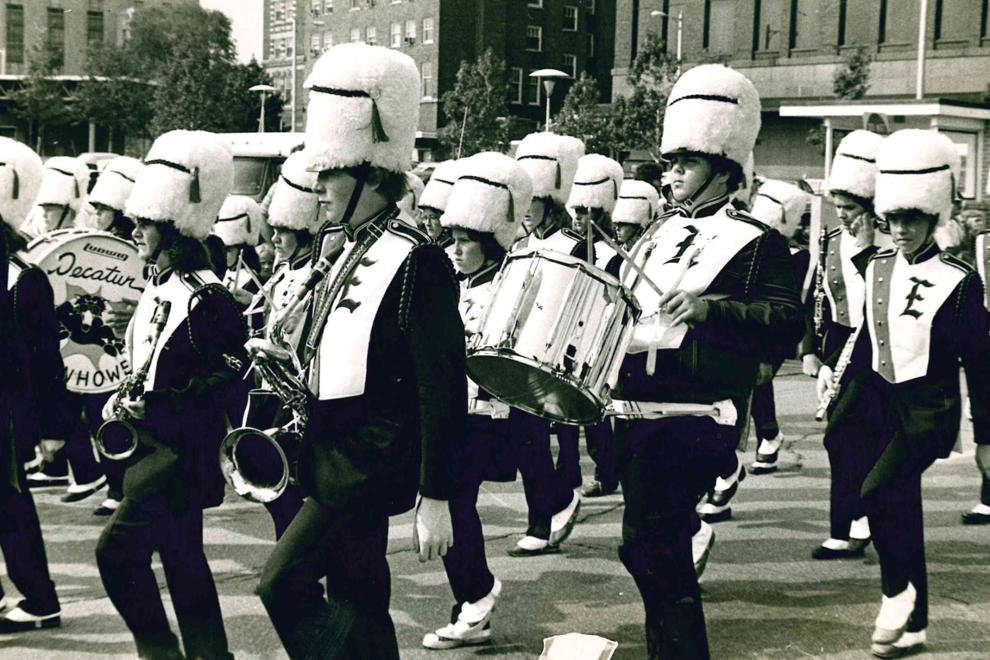 HISTORY CORNER: A LOOK BACK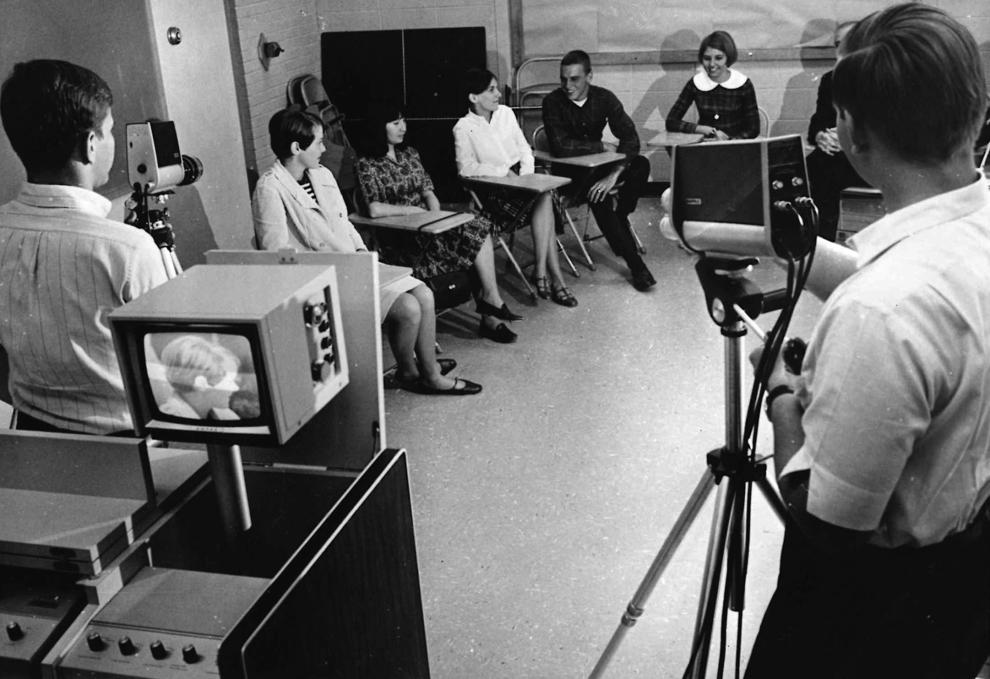 HISTORY CORNER: A LOOK BACK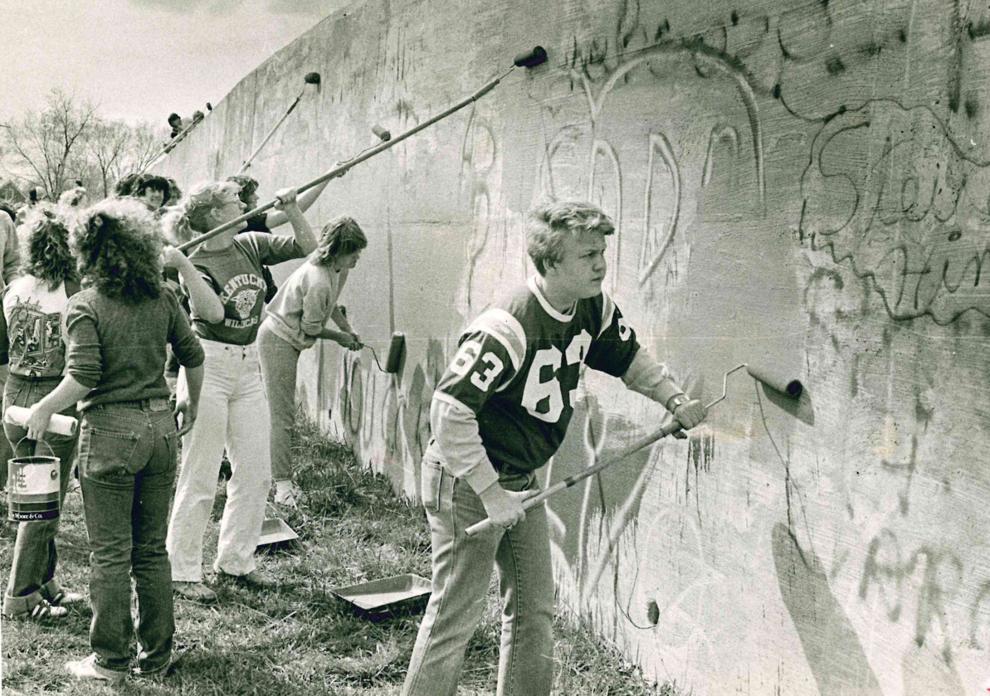 HISTORY CORNER: A LOOK BACK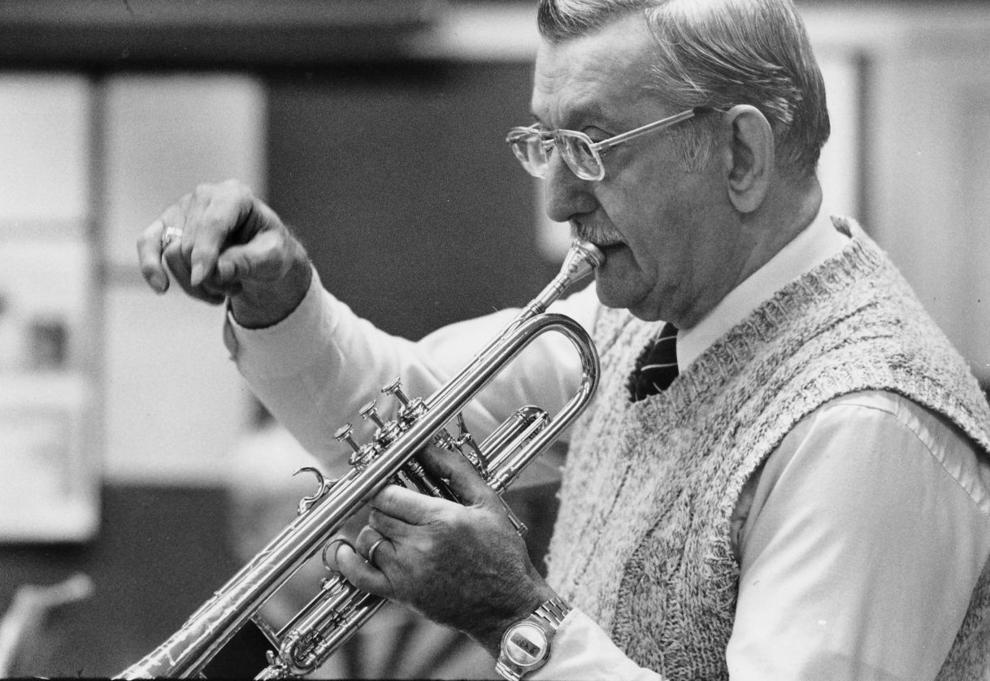 HISTORY CORNER: A LOOK BACK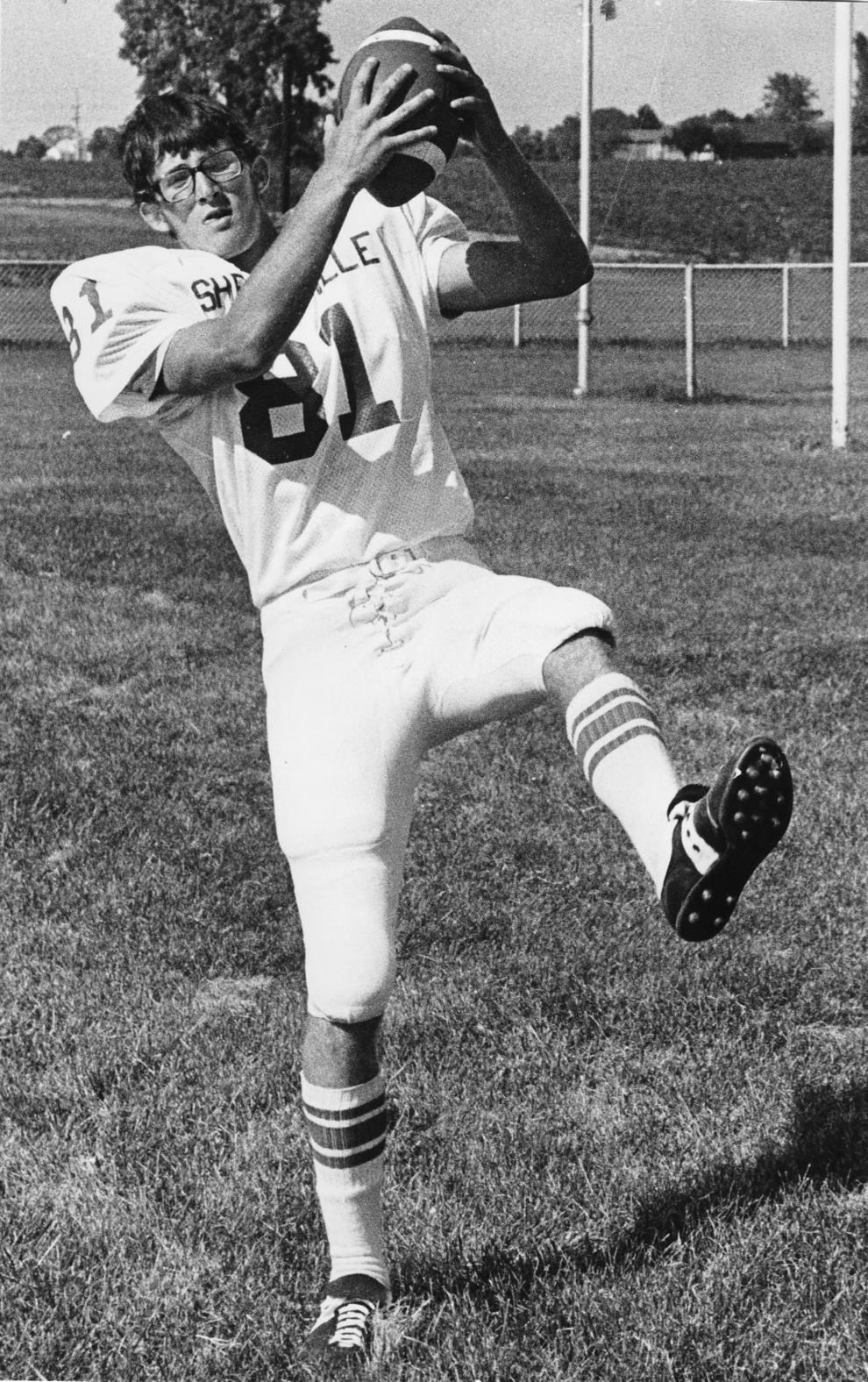 HISTORY CORNER: A LOOK BACK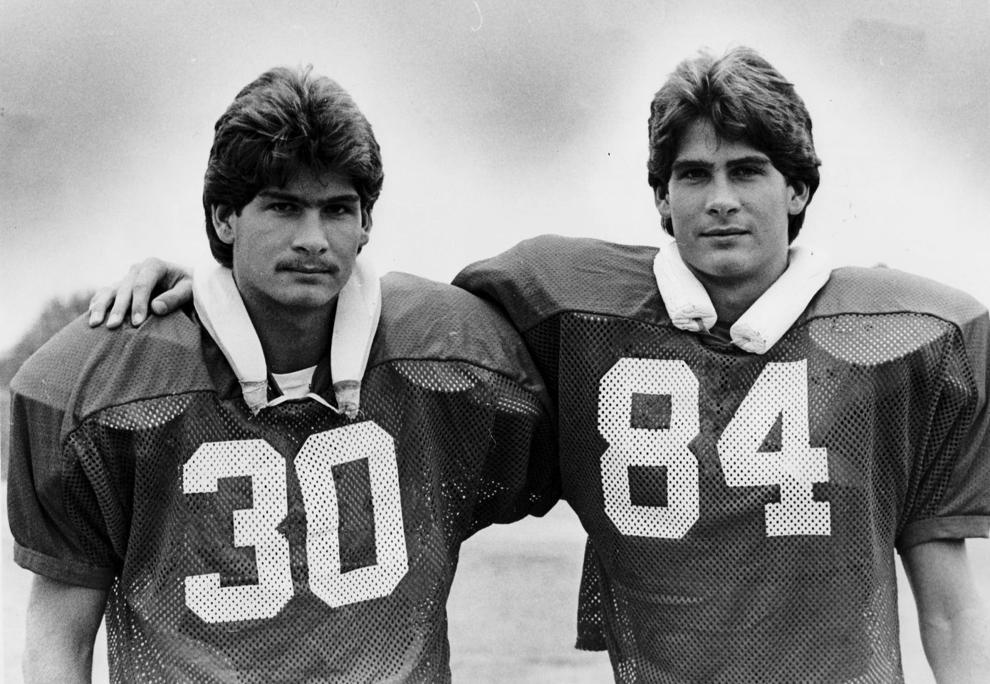 HISTORY CORNER: A LOOK BACK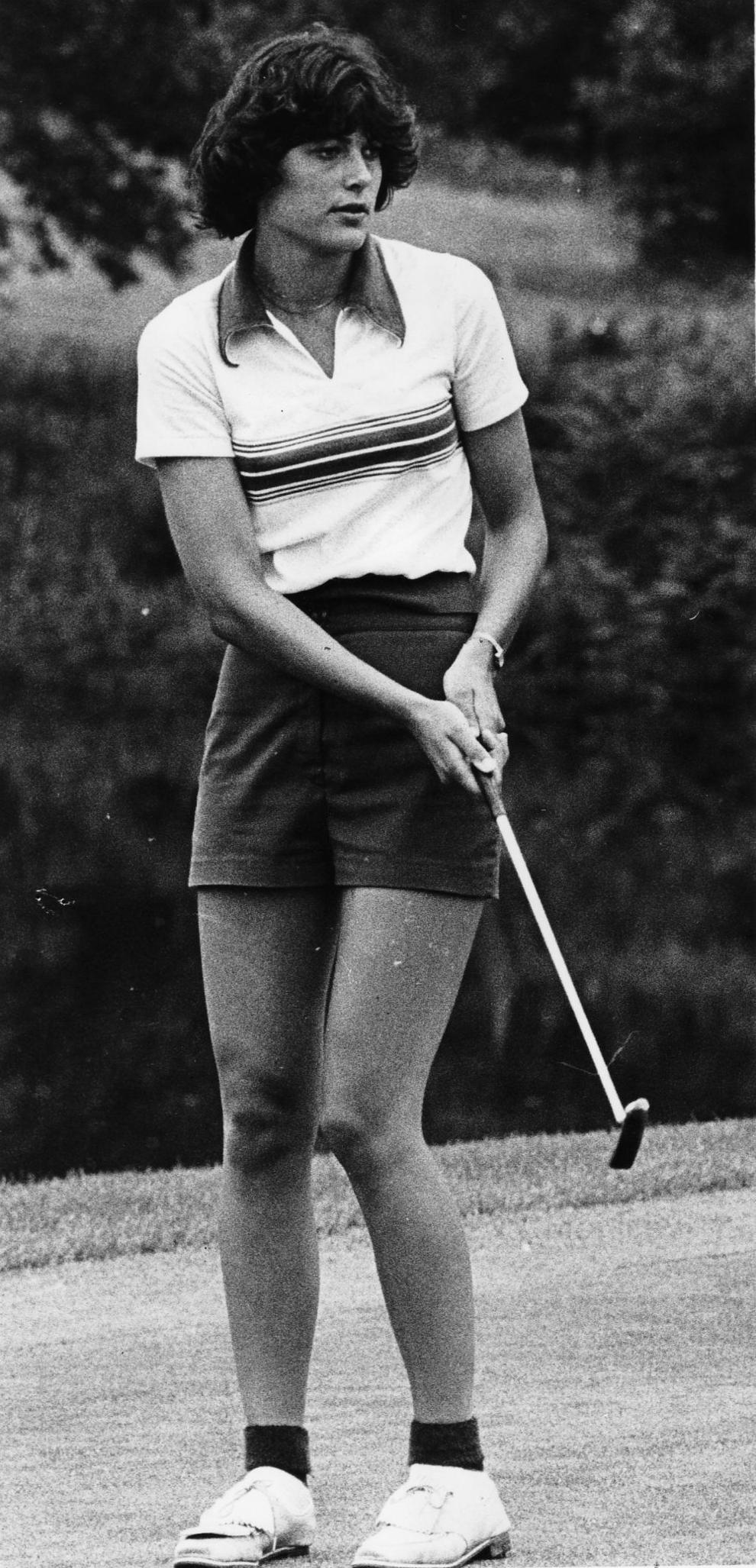 HISTORY CORNER: A LOOK BACK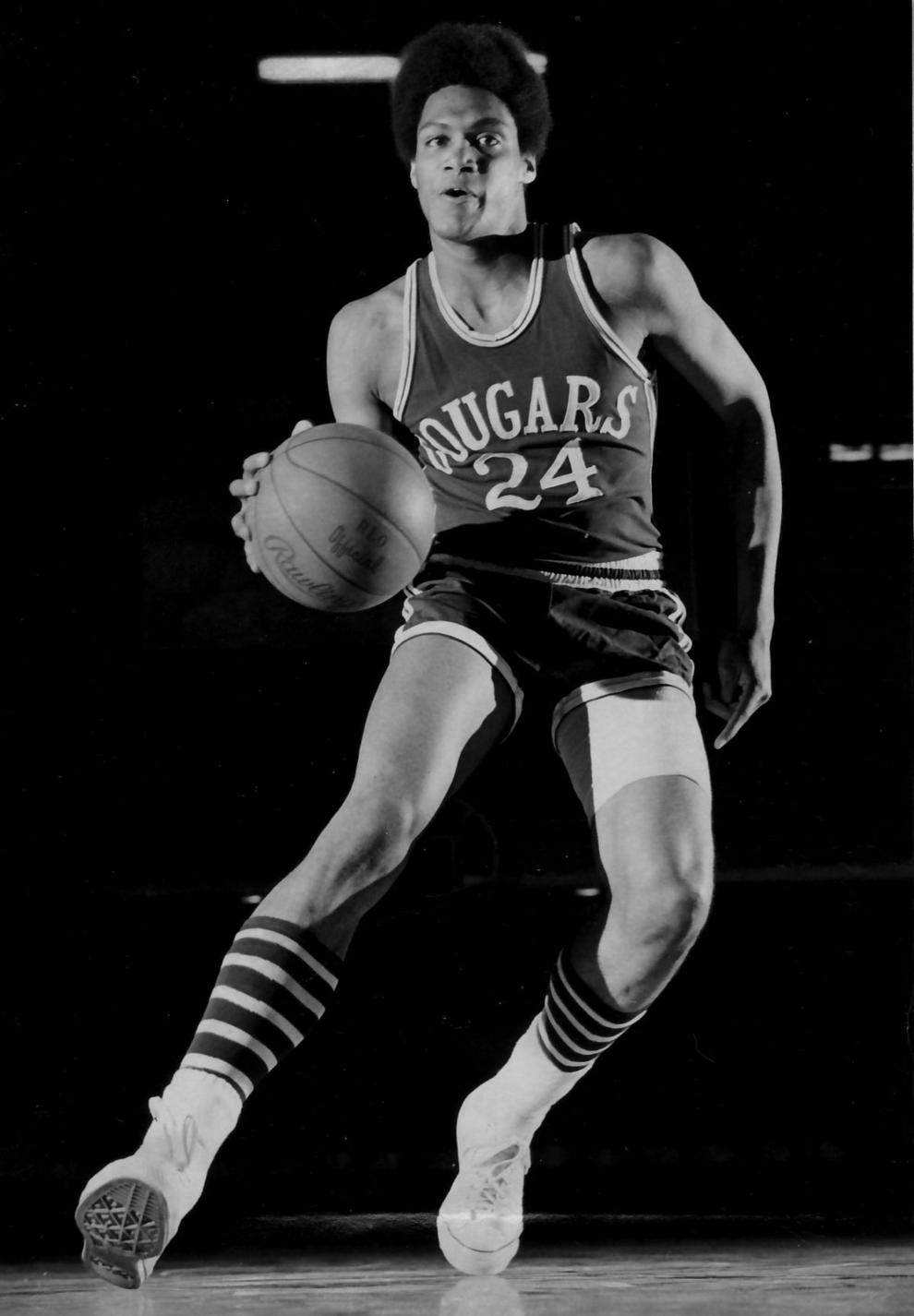 Contact Valerie Wells at (217) 421-7982. Follow her on Twitter: @modgirlreporter