DECATUR — Imagine a book club where nearly everyone around you is a member. 
That's the idea behind the One Book One Community initiative at Eisenhower High School, which used a grant from best-selling author James Patterson's Scholastic Reading Club to buy 500 copies of "The Naturals" by Jennifer Lynn Barnes. The idea was for students to take a copy of the young adult novel, read it, pass it on to another student, and for the whole school to read and discuss, informally, the same book.
"We're trying to saturate our school with one book that all the kids can talk about," said Elizabeth Brinkoetter, adviser of the EHS Bibliophiles Club. "It's like an embedded, informal book club that everybody can take part in, including teachers and including the students' families. Anyone who wants one can grab a copy. That kind of facilitates conversations about books and it's been really popular."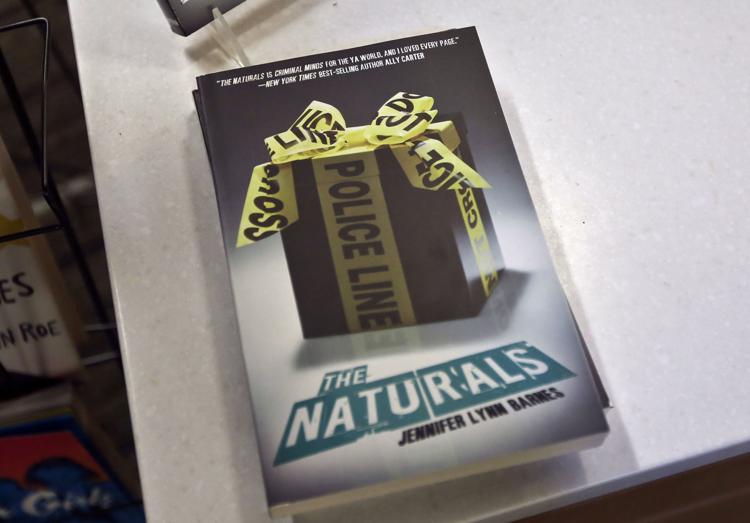 This week is Teen Read Week, according to the Young Adult Library Services Association, and the school has planned several activities, including a read-a-thon to raise money for books, trivia days where students can win small prizes, and a contest to win tickets to a Locked Up Decatur escape room challenge on Friday, Oct. 12. Teachers will hand entries to students who use their down time to read instead of going straight for their phones or another screen, and those entries will be placed in a box in the library, with 18 winners drawn.
The school has worked to develop a culture of reading that extends beyond the week at hand. Eisenhower was among the American schools that received a share of $2 million donated by Patterson, and the school started the One Book One Community program last year with a $7,500 grant. After spending that, they applied to the Dollar General Literacy program for another grant, which they received.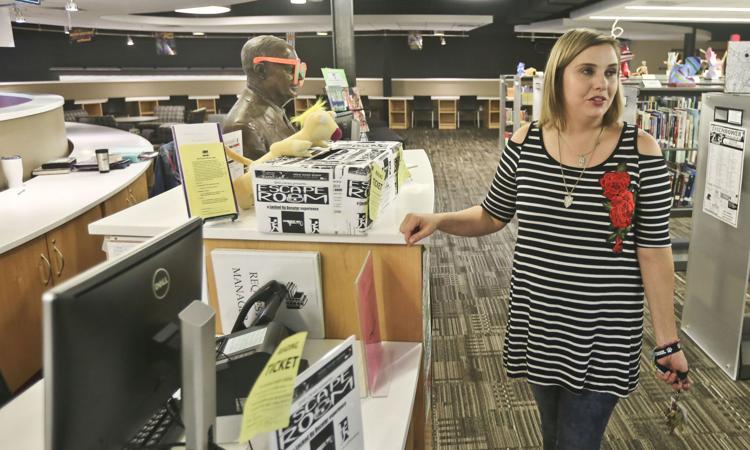 Brinkoetter said the Bibliophiles Club selected "The Naturals," which is about a group of gifted teens who are recruited by the FBI to help solve crimes. "We felt like this particular book is fun and has a wide appeal, and it's not too long," Brinkoetter said. 
Of the 500 books, only a handful remain on the library table, and a side benefit of the effort is that the other books in the series are being checked out by students who were intrigued by "The Naturals." The series includes four books so far and the Eisenhower library can barely keep the copies on the shelves, Brinkoetter said.
Book club member Emily Quick said she began and finished "The Naturals" the same day.
"I couldn't put it down," she said.
Bibliophiles president Nayah Haley, a sophomore, said she loves reading and joined the club when it formed last year. They began with only a handful of students, but the membership is growing.
"You could get extra credit if you read books over the summer if you talked about it in class," said Nayah, who added she'd read anyway because she loves it. "A lot of people, the book came up when we were telling people what it was about. That (table holding the book) used to be full. People talk about it. I think the best thing about One Book One Community is, when you see people reading that same book, you see people huddled together talking about it."
She's seen people from different social groups together talking about the book, she said, which she didn't expect.