DECATUR — Consuelo Cruz founded 20 Women as a way to provide high school girls with mentors and guidance to make good decisions, but it has grown to provide what the girls say they want as well. 
Originally inspired by Caring Black Men, a group of mostly retired professionals who meet with boys in Decatur's public schools for straight talk and to offer positive male role models, 20 Women is in its sixth year at Eisenhower High School, and there's also a 20 Men group for boys.
At first, the women met with the girls individually once a month, forming relationships and helping the girls navigate high school in the hopes of preventing them from making poor choices that could derail their potential.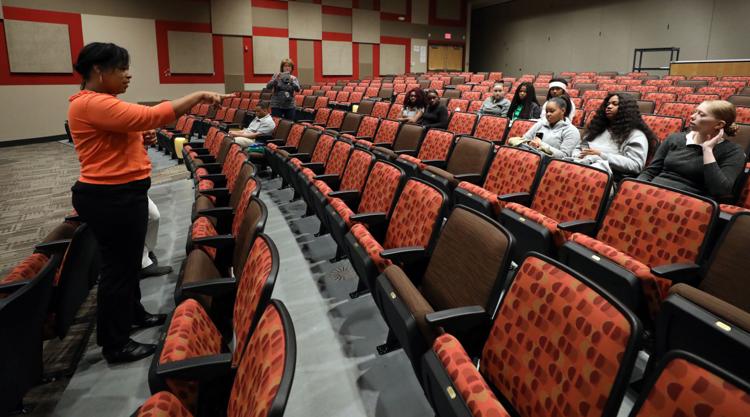 "We've evolved into catering directly into what the kids want more," Cruz said. "When we started as a group of women offering what we could offer, but as time has gone on, we've evolved into what the kids needed."
Tuesday's meeting, two weeks ahead of the Nov. 6 election, was devoted to the importance of voting and being an active citizen. Some high school students have turned 18 and are able to vote, Cruz said. For the ones who are too young to vote, it's never too early to learn how to research candidates and understand their responsibility as citizens, she added.
"We don't want to wait until they're 18," Cruz said. "We want them to understand the importance of civic responsibility and voting and being a part of the governmental process before they vote, so it's not something foreign to them when they become 18."
Tuesday's guest speaker was Democratic state Rep. Sue Scherer of Decatur, and she emphasized discernment and research. She will face Republican Herman Senor of Springfield for the 96th House District seat on Nov. 6.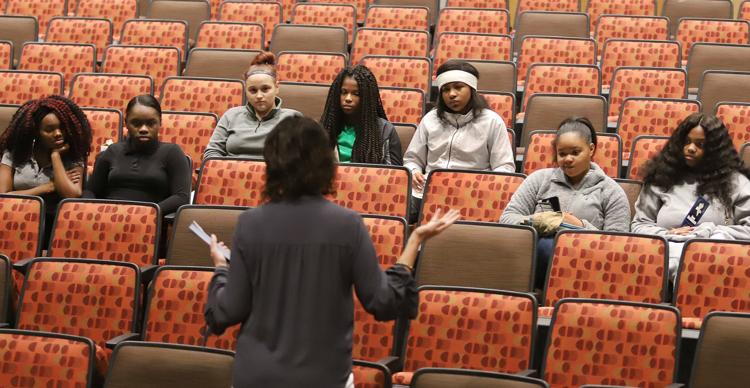 "Until this job, I never understood how important it is to elect people that think the way you think," she said.
For example, she said, as a retired teacher, she has a deep interest in education. Keeping the Monetary Award Program (MAP) grant to help students pay for higher education and changing the funding formula for public schools in Illinois to the current evidence-based plan both required enough like-minded legislators to pass them into law, she said.
"Vote for the person who believes in what you believe in," Scherer said, cautioning the students to gather their information from a variety of sources rather than depending on just one, especially if that one is social media.
Savanna Early and Dasani Lee attend the 20 Women meetings every week and didn't know what Tuesday's topic would be until they arrived. They come because no matter who the speaker is, they always learn something useful.
"Last week, it was Homework Hangout," Savanna said. "They talked to us about jobs and stuff. Every week, it's a different talker."
The discussions encourage forward thinking, too.
"School is a business," Dasani said. "It's what we have to learn to get ready for college. Things we don't know, but should know for when we graduate and go on to our lives."