DECATUR — Once a panda, always a panda.
Teachers and administrators past and present gathered at Harris Elementary School on Friday to say goodbye to their building, which will close at the end of the school year on May 24 preparatory to becoming the district's alternative school in August. The school mascot is a panda.
Denita Hentz taught for 23 years at Harris, 620 E. Garfield Ave. It was her first teaching job.
"For me, one of the things was the staff and the relationships," said Hentz, who is now a reading recovery specialist at Stevenson School.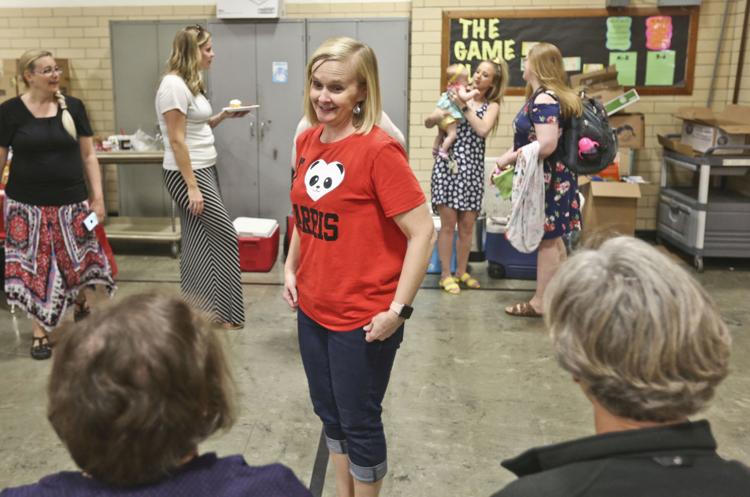 "It's like a family here," said Nancy Johnson, who retired in 2005 and whose classroom was across the hall from Hentz's. "If we didn't have something, if we needed help, it was always there. Everybody helped everybody. Some of the rooms were special ed and some were regular ed, and it just didn't matter. It was really nice."
Harris opened in 1952 and was named for William Harris, a retired Decatur superintendent who led the district through the challenges of the Depression and beyond. Otto C. Keil, president of the board of education during some of those years and in whose honor the administration building on Cerro Gordo Street is named, praised Harris' "exceptional executive ability." Harris was in attendance at the dedication.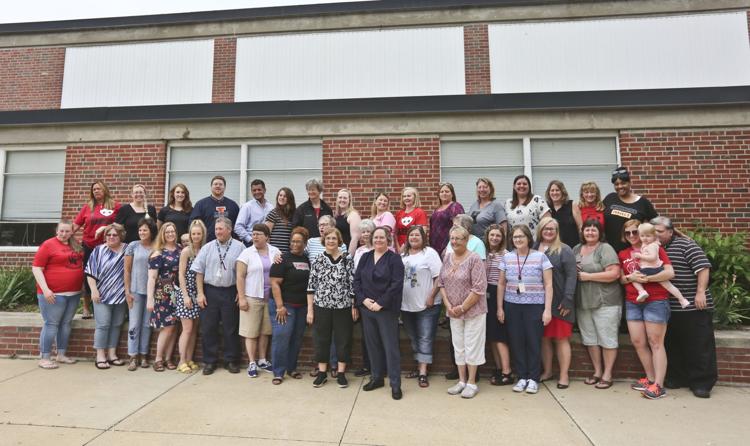 The original building was 16 rooms, but an addition was later added. When Sunnyside School closed in 2003, the special needs students were dispersed to other Decatur buildings, and many of those with physical disabilities moved to Harris, which is all on one level.
The get-together on Friday was engineered by Jill Hackman, a teacher of visually impaired students. She started a Facebook page when the district's five-year strategic plan was finalized and the announcement was made that Harris would be closed.
That page, said Principal Sarah Schrader, allows staff both past and present to keep up with each other's lives and will allow them to continue to stay in touch even after they've moved on to other buildings in August. Regular education and Essential Skills students will move to Hope Academy, while Life Skills students will move to Enterprise School.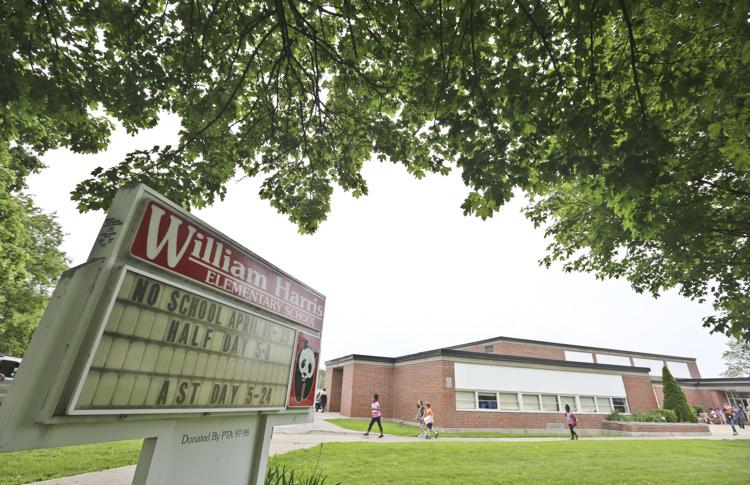 "Our school is closing, so it's not going to be Harris School any longer as we knew it," Hackman said.
Schrader said she'd promised herself she wouldn't cry, but she did.
"There's just something about Harris," she said. "It's hard to put into words."
One of the special things about it, said retired principal Kathy Thompson, is that Harris is the last "neighborhood" school in the district. Nearly all the students live close enough to walk to school, whereas most Decatur schools have a large number of kids who ride the bus. Some families have lived in the area for generations, so the school staff knows them.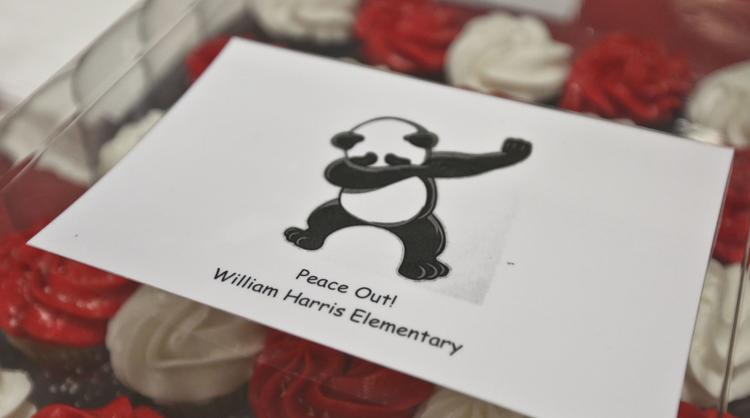 "What we do is hard," Schrader said. "It's always been a close-knit staff. It feels like a community here. Our kids are very needy and need a lot of support and it's hard to shut off when they leave, so you just have this really close impulse to support the kids and support each other."