ARGENTA — Trevor Webb was tempted by college.
"I love to play football," said Webb, a senior at Argenta-Oreana High School. "It's one of my passions, but the thing about the trades is, going to school isn't for everybody."
Ultimately, Webb decided it wasn't for him. His grandfather is a longtime member of the International Brotherhood of Electrical Workers, and after listening to him talk about his work, Webb chose to apply for an apprenticeship.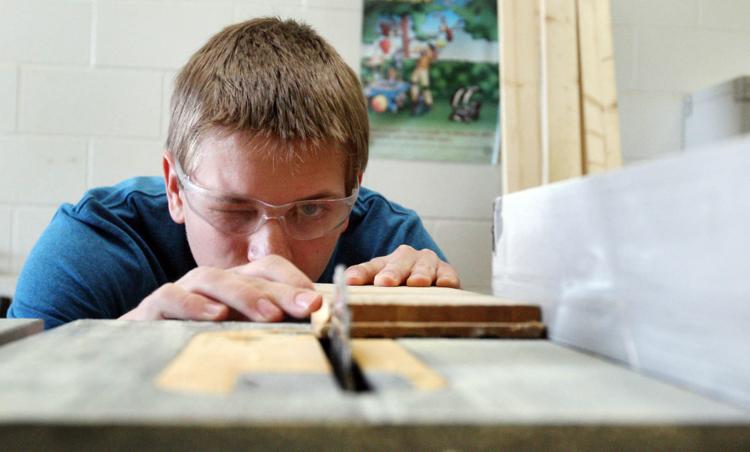 "You still have to do school," he said. "You get training on the job, and not everybody is built to sit at a desk all day. Some people learn best by going through the motions of what they're learning. You get paid while you're on the job, and at night you go to school. I like it a lot."
Nationally, there are an estimated 6.3 million vacant jobs across all sectors, according to the U.S. Bureau of Labor Statistics. The agency projects faster-than-average job growth across vocational fields over the coming years, with tens of thousands more jobs projected by 2026 for electricians, carpenters and various construction-related work.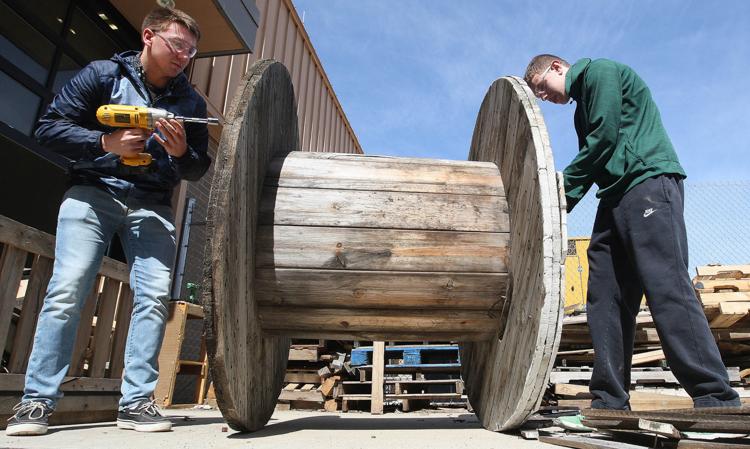 In five years, Webb said, he'll be a journeyman electrician and probably making more money than his classmates, who will be fresh college graduates with little or no job experience in their fields.
According to U.S. News and World Report, the average mechanic's wages are $38,000 a year, and a registered nurse makes almost $69,000 a year, both careers that can be attained with two-year training programs. The average cost for trade school or community college is $33,000, while the average four-year bachelor's degree can cost upward of $100,000, including room and board and books. Even with scholarships, that can leave a new graduate with some staggering debt.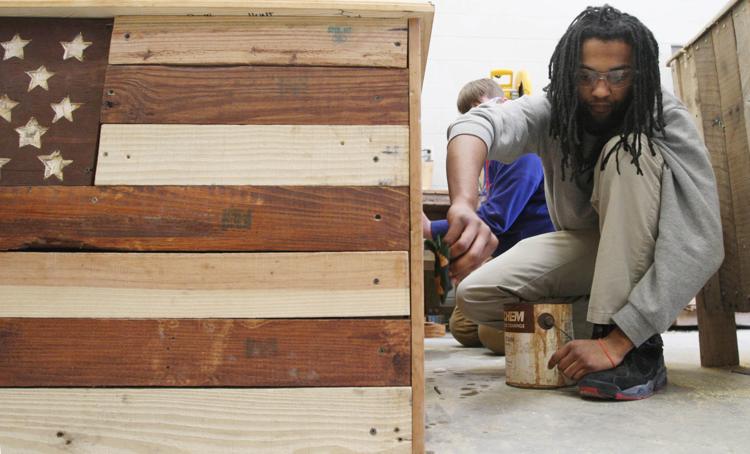 Additionally, trade schools often have strong job-placement programs or, like Webb's apprenticeship, you can earn money while you learn.
The high demand for workers to replace retiring employees has led to the Decatur School District offering that option in internships and other programs, said Ashley Grayned, extended learning coordinator. One middle school course allows students to try out various trades.
You have free articles remaining.
"The cool thing is, the trades have given us access to their MC3 curriculum, which is usually $75 a kid," Grayned said. "The trade guys are coming out and they're going to help teach and make it interactive. That's specifically designed for that vocational track kid."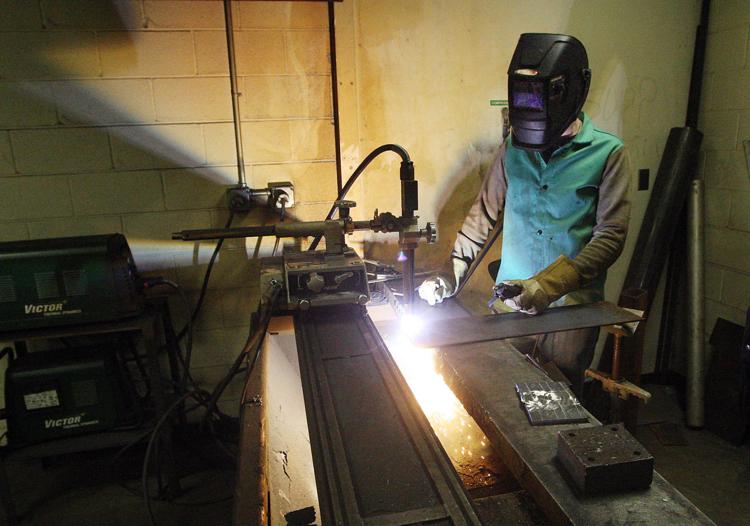 For years, Grayned said, schools have steered kids toward college and at least a bachelor's degree, but are hearing from local businesses that they have jobs they can't fill.
"They're saying, 'Our pipeline is drying up,'" Grayned said. "Who's going to come in and be able to do the work that doesn't require a degree? We have to serve that market of kids because not everyone's going to college, and that's OK. This is about how we help them become productive citizens, with good wages, good benefits, so they can thrive and raise a family."
Roofer Ted Clark said he always knew he didn't want to go to college and preferred to enter the family trade.
"(In roofing) you're outdoors all the time, and I enjoyed that, going job to job and not being stuck in one spot," he said. "The pay is excellent, and the benefits are excellent."
While the union has an apprenticeship program now, Clark said, when he was starting out he just learned on the job from experienced roofer.
"You can't be afraid of work," he said. "It's hard work. Most of the trades are pretty hard work."
People interested in that type of work must be willing to show up every day, he said. To apply for an apprenticeship, you have to be 18, have a GED or diploma, pass a drug test and have a driver's license.
Design Heat and Air technician Tyler Elzy went to college to become a pharmacist, and about three years into college, he said, he realized that's not what he really wanted to do.
"I kind of stumbled on HVAC by accident," Elzy said. "The more I read about it, the more I realized it's all-encompassing. You learn about different things."
A two-year course at Richland Community College helped him get started, he said, but in his field, there's always ongoing training and new things to learn, which is one of the thing about it that appealed to him. It's also steady work, with technicians in demand.
"If I lost my job today, in two days, I'd be at work someplace else," Elzy said. "There's an insane amount of job security. It can be a competitive business, but at the same time, there's just never enough people. Everybody's always looking or a good quality technician."