DECATUR — Organizer Mikey Schoneman calls First Gig "rock 'n' roll boot camp."
In one week, young musicians ages 10 to 17 learn songs, form bands, make a recording, prepare and present a concert, get band logos on T-shirts, and conduct meet-and-greet autograph sessions.
Now in its fifth year, similar camps are also held at Parkland Community College in Champaign and Danville Community College. The reason, Schoneman said, is to offer music training to kids whose tastes don't necessarily match the classical or jazz music played by most school bands.
"Some kids just want to shred a guitar, you know?" Schoneman said with a laugh.
In Decatur, the camp is hosted by Millikin University, and visitors who walk into the Perkinson Music Center can hear rehearsals and breakout sessions coming from nearly every practice room.
The first year of the camp, Schoneman said, the camp drew 18 aspiring musicians. This year, it's 50. That works out to 18 vocalists, 18 guitarists, six bass players and eight drummers, divided into six bands.
Guitarists and vocalists are usually the majority, and that means a guitar player sometimes may have to switch to bass, Schoneman said.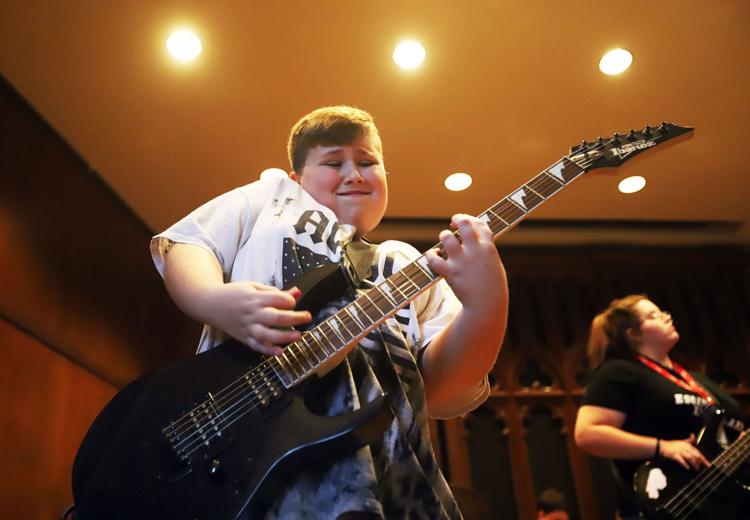 "It's usually not a problem," he said. "Most of them want to learn to play more than one instrument."
The instructors are all working musicians who know each other and usually don't have much time to spend together, Schoneman said, because their various bands keep them busy. First Gig week is fun for them, too.
"We probably have as much fun as the kids do," Schoneman said.
Guitarist Clay Pressley, 15, is in his second year and will be a sophomore at Mount Zion High School in the fall. He said he enjoys jam sessions with friends he's made at the camp. He said he plays with a band called Illnoizz, performing original, punk and metal music inspired by Nirvana and Danzig.
"I had a buddy that was in a band I played with, and he met everyone else in his band here," Clay said. "He'd been coming since the first year (of the camp), and I watched it one year when I couldn't go, so I begged my parents all year to let me do it the next year."
The instructors organize the young musicians into bands, who then decide what to name their band and which song to perform at the concert finale. Instructors help them learn the song.
Schoneman will send out emails to the adult musicians and guest instructors to alert them to learn a particular song, which is a little easier with help from the internet, though occasionally a search for lyrics will turn up a version that is clearly off. That happened this week, and Schoneman searched until he found the right lyrics. Often the young musicians will reach back into the classic rock catalog for their songs, occasionally selecting one that isn't possible at their skill level and instrumentation.
Players split up into breakout sessions for their individual instruments to learn their parts and then come back into their groups to put it all together.
The concert will be noon Saturday, July 28, at the Decatur Civic Center. A suggested donation of $5 will be accepted at the door.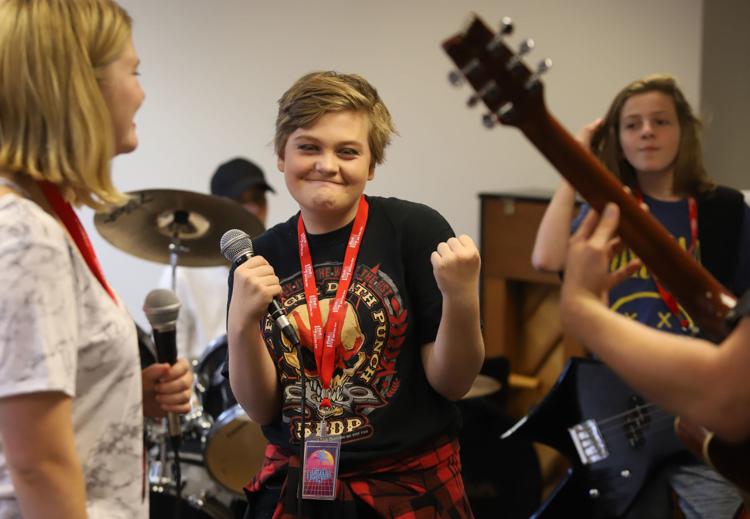 "If they want to do something with orchestration or something, we encourage them to pick something else," Schoneman said. Simpler songs, with fewer chords, are easier to learn in a limited time frame.
Emily Ferriell, 17, is a senior at Mount Zion High School this year, and while she's a vocalist at First Gig, in school she has switched from show choir to band.
"If you love music, this is the place to be," she said. She first attended the camp last year, after having seen a friend in the concert following the 2016 camp. "I saw it, and I was like, I gotta be a part of that," she added.
The work doesn't take place only during the camp's sessions, Emily said. She goes home and works on her parts on her own as well.
"Yeah, you have to work hard," she said. "You have to go home, and you have to practice or else you're not going to get your part right. I like putting forth the effort, and I like getting constructive criticism. This is the thing that I really like to do."
Wene_Graham 7.23.18.jpg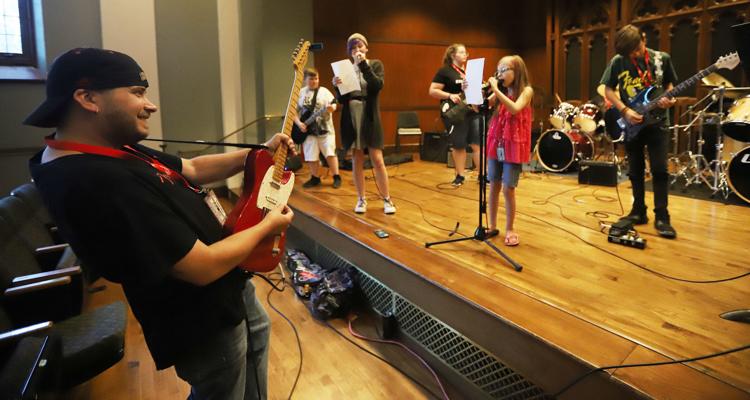 Carr_Andi 7.23.18.jpg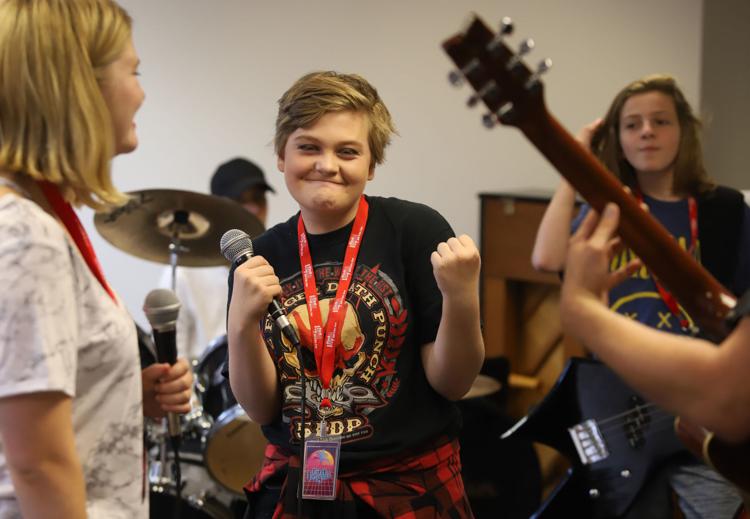 Melvin_Tyler 7.23.18.jpg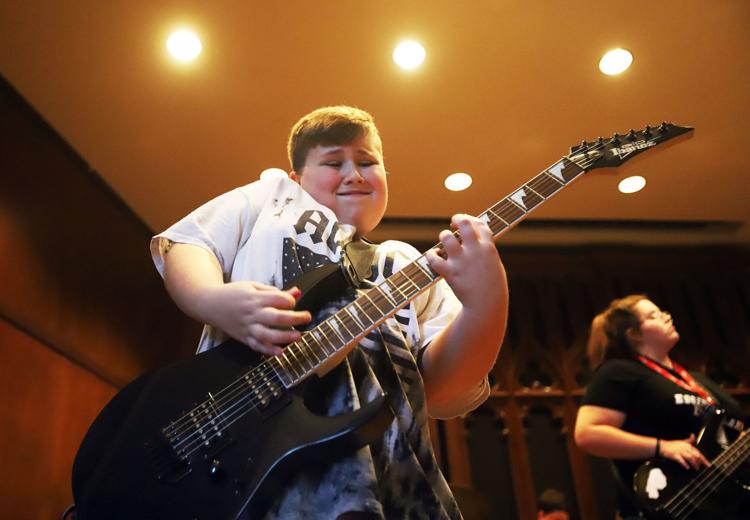 First Gig Band Camp 1 7.23.18.jpg
First Gig Band Camp 2 7.23.18.jpg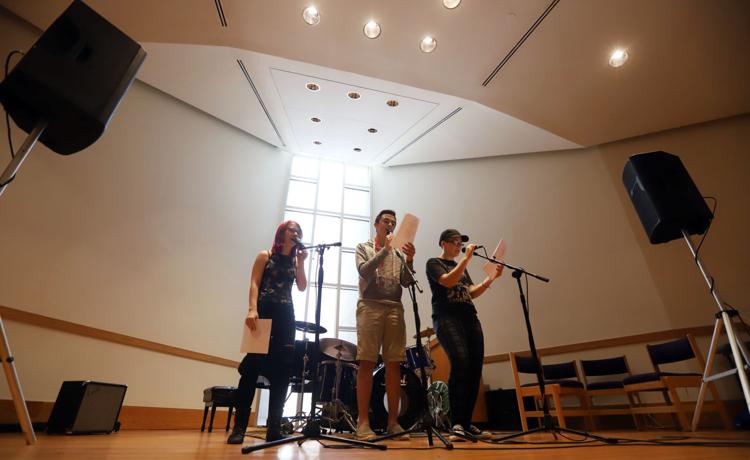 First Gig Band Camp 3 7.23.18.jpg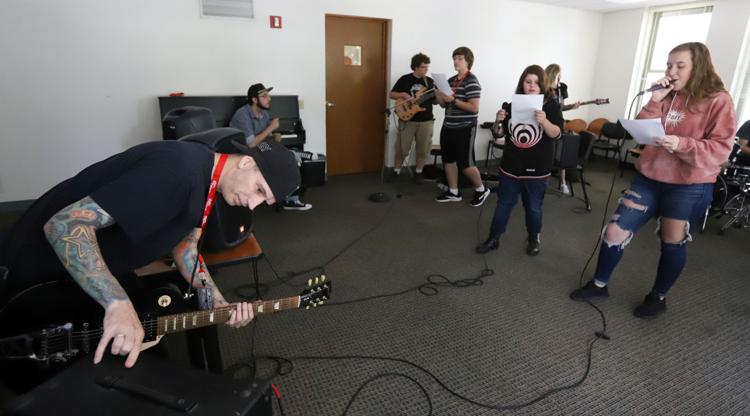 First Gig Band Camp 4 7.23.18.jpg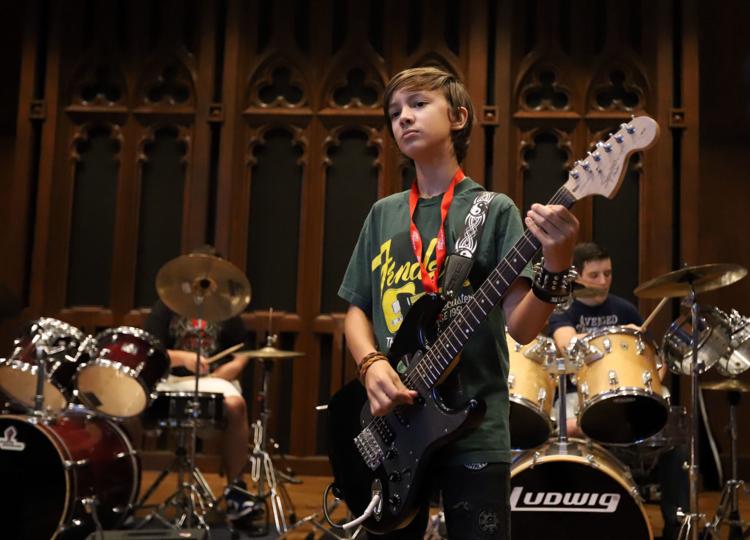 First Gig Band Camp 5 7.23.18.jpg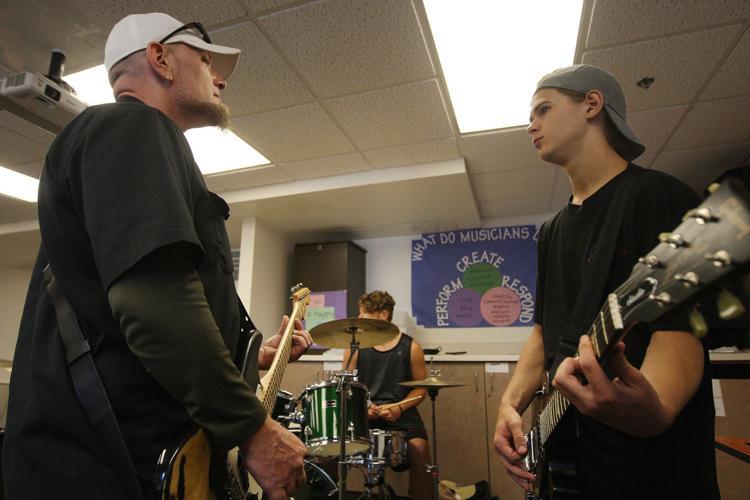 First Gig Band Camp 6 7.23.18.jpg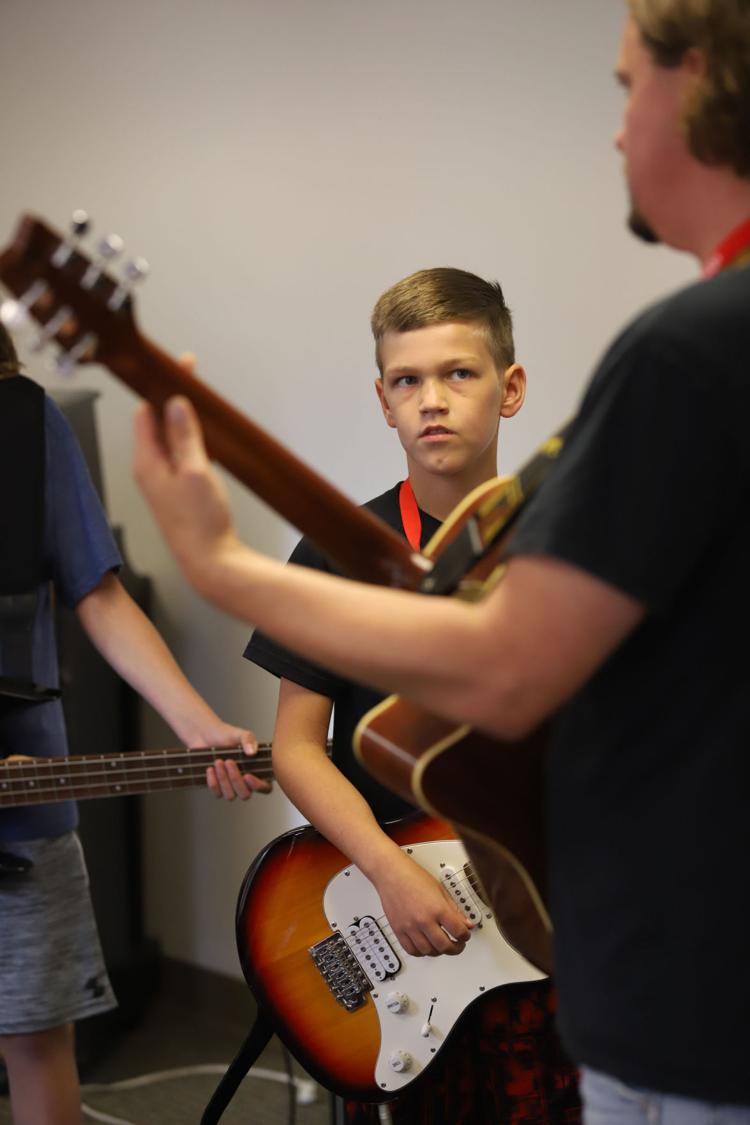 First Gig Band Camp 7 7.23.18.jpg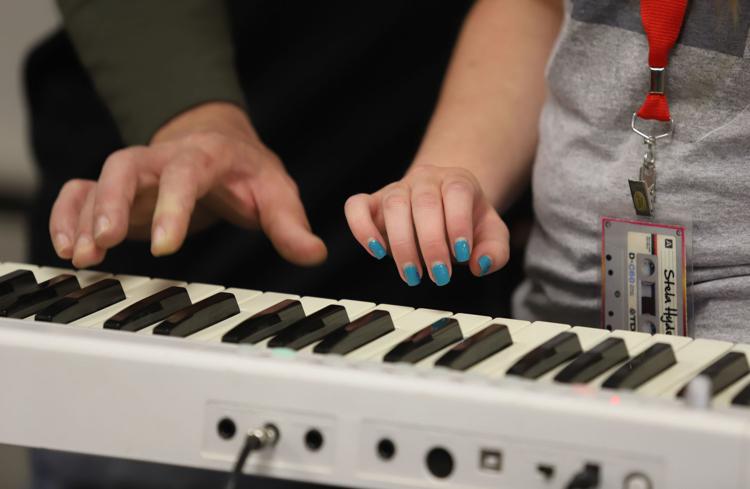 First Gig Band Camp 8 7.23.18.jpg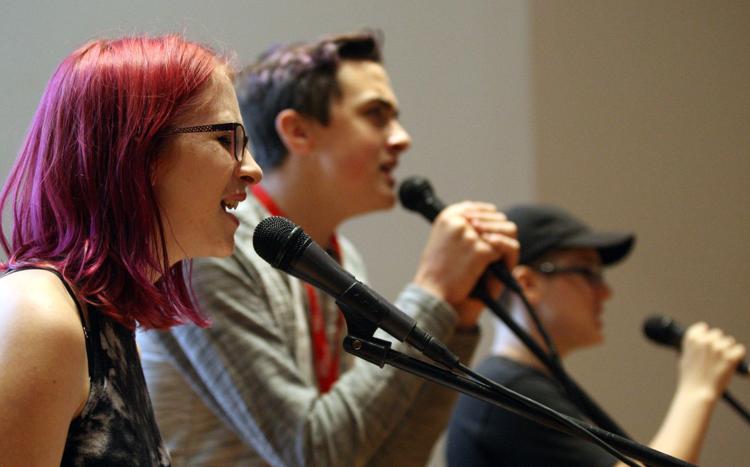 First Gig Band Camp 9 7.23.18.jpg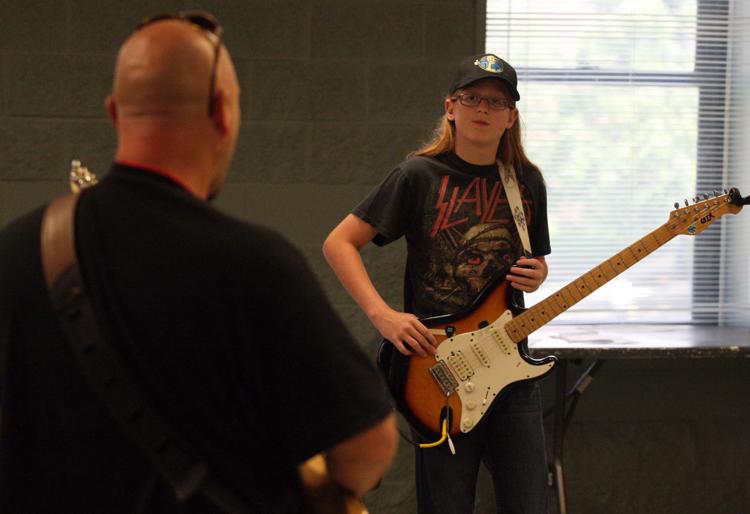 First Gig Band Camp 10 7.23.18.jpg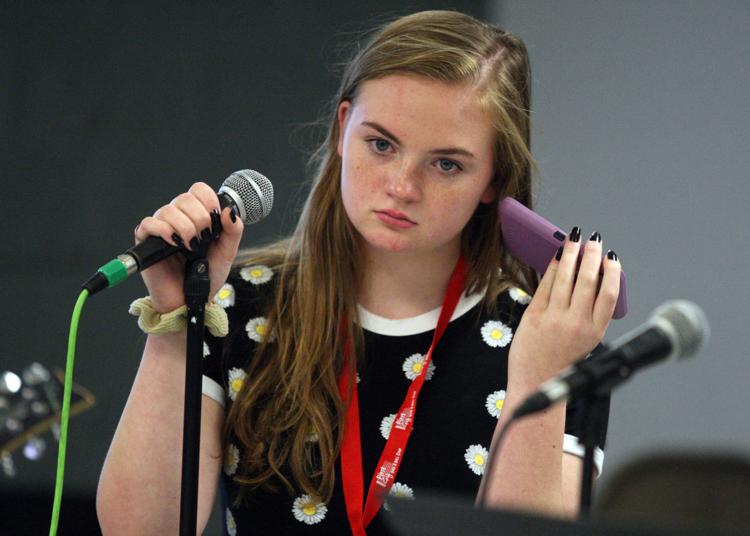 First Gig Band Camp 11 7.23.18.jpg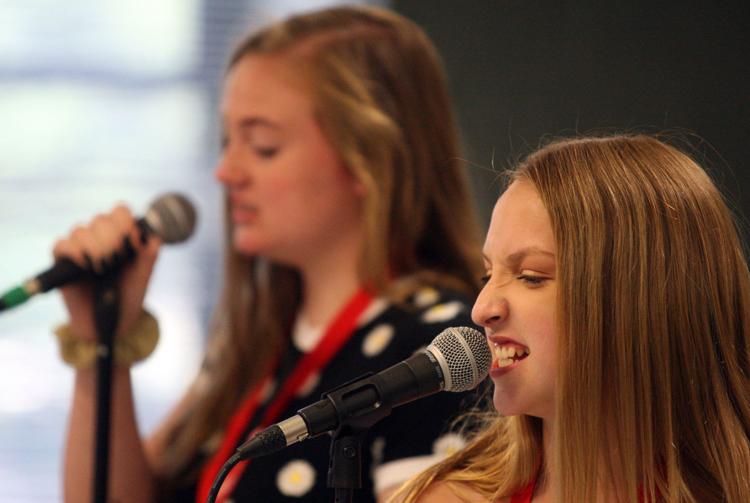 First Gig Band Camp 12 7.23.18.jpg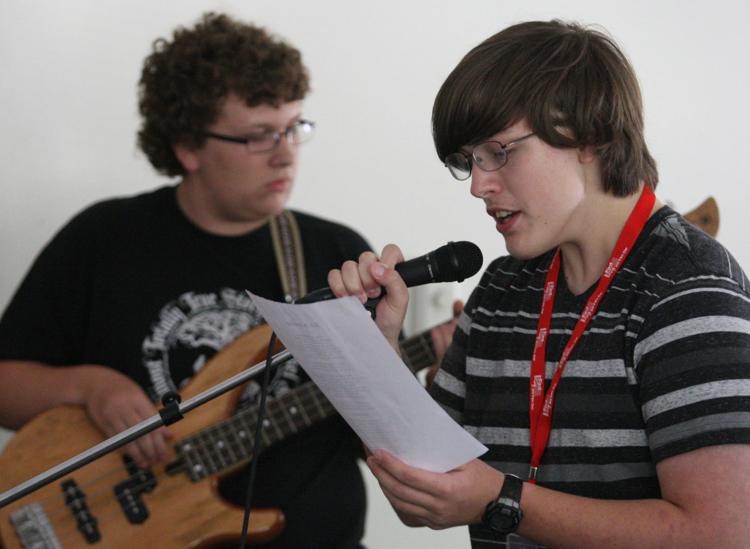 First Gig Band Camp 13 7.23.18.jpg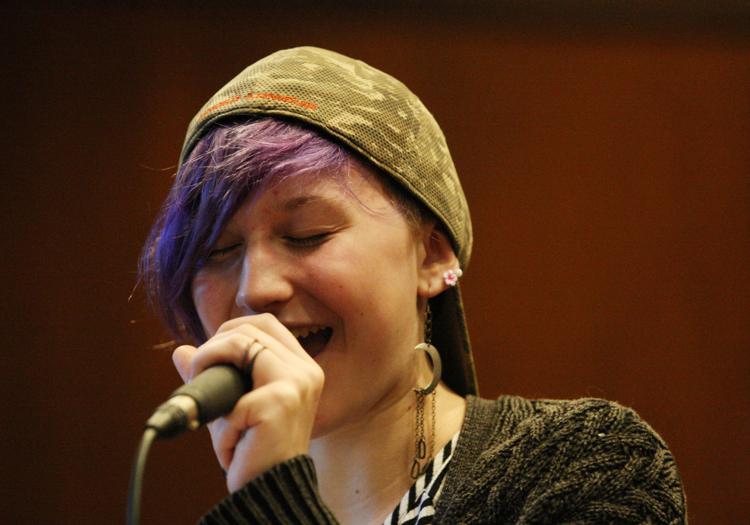 First Gig Band Camp 14 7.23.18.jpg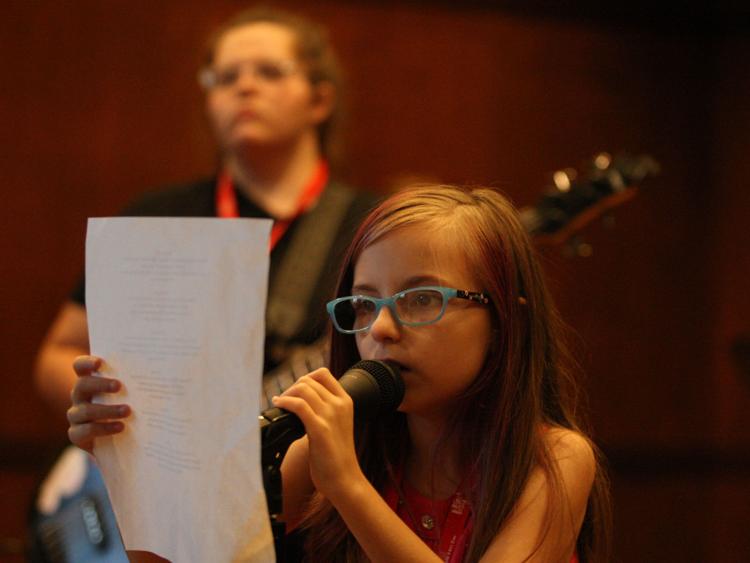 First Gig Band Camp 15 7.23.18.jpg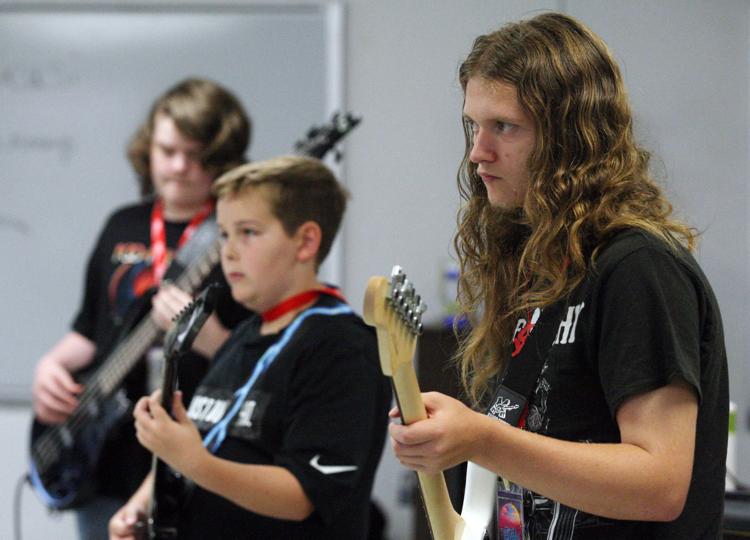 First Gig Band Camp 16 7.23.18.jpg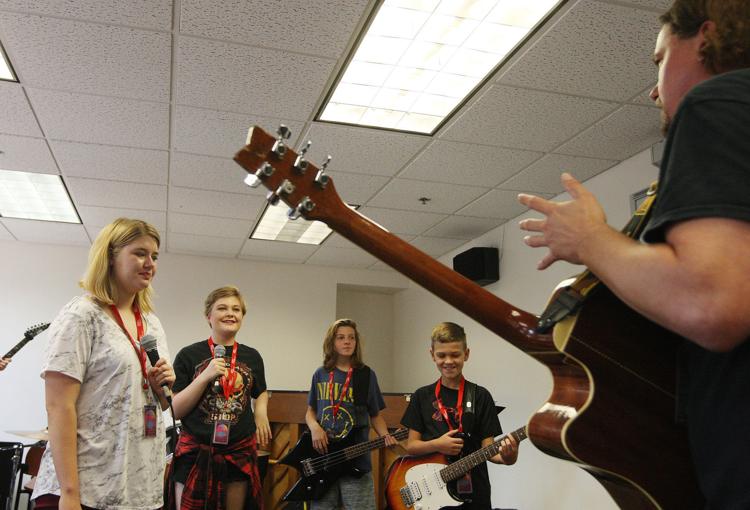 First Gig Band Camp 17 7.23.18.jpg