DECATUR — There's more to freshman orientation at Millikin University than tours of campus and moving into a dorm.
First-year students spent Friday doing good works, hands-on, getting-dirty service for a variety of community organizations.
Known as the United Way Day of Action, it's a traditional part of Welcome Week for the university. Students visited locations from Dennis School and Fair Havens Christian Center to the Macon County History Museum and Harbor Lights Hospice to lend a hand and meet their neighbors.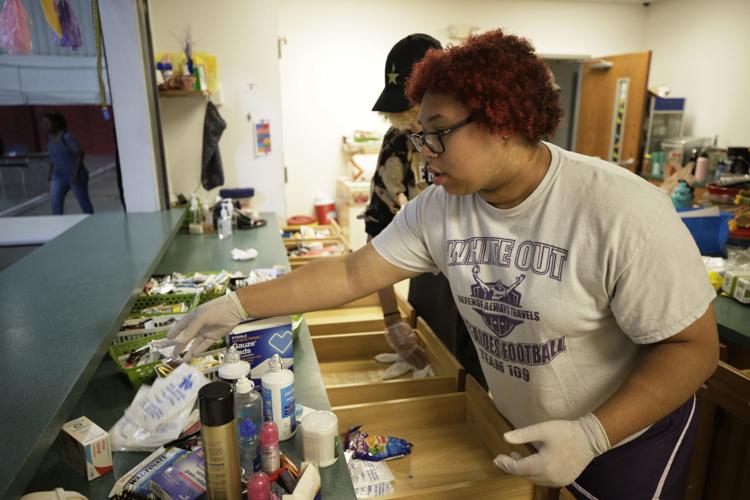 "I think part of it is because we have people who come from across the state, from out of state, across the country and other countries," said Ariana Speagle, who is from Forsyth. "I think part of it is because Millikin wants the freshman class to know their community and to know that they're in a community that will have things available for them.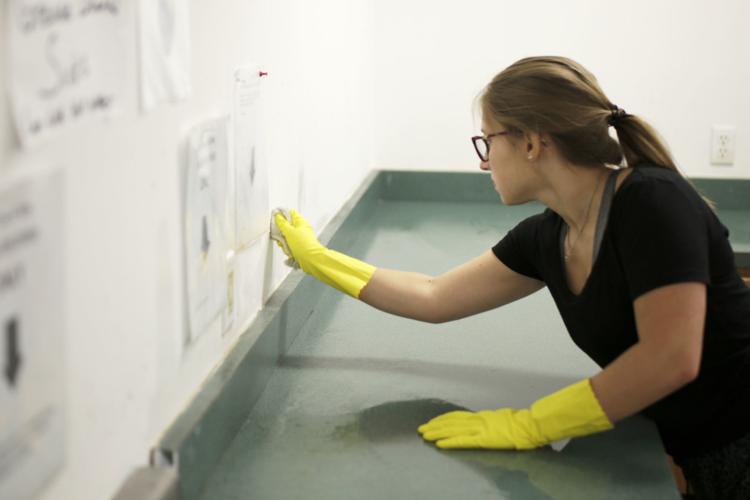 "They get to know the area, they get to know the people, and that's important for the people from far away."
Speagle and several other students worked at Old Kings Orchard Community Center on Friday. Some cleaned up the gymnasium, others worked in the kitchen or the garden plot, and Speagle and another group sanitized children's toys and organized the center's book collection.
"I feel like it gets all the students adjusted and helping us get to know the environment," said Alexsia Acosta of Streamwood. "It also shows us how to give back to the community, and some of us haven't done that before."
You have free articles remaining.
Datrice Weathers, a case manager and educator at the center, had made an extensive and detailed list of tasks for the students to do. In the garden, they pulled weeds and raked; they cleaned the kitchen from stem to stern, including deep cleaning; in the gym, where a community event took place this week, they swept, organized and cleaned.
"They're going to help tidy up the community center and help organize a few things," said Devon Joyner, case manager and building administrator. "They're doing some spring cleaning type things for us."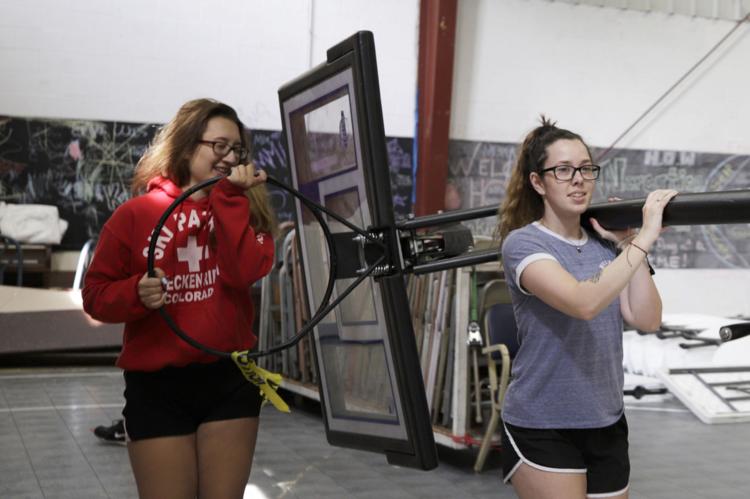 It's important to Old Kings Orchard that people in the neighborhood who use the center can feel a sense of pride in it, he said, and keeping it clean is a big part of that.
At Dennis School, which has a close relationship with Millikin and where many students and faculty are familiar faces, students worked outside raking and cleaning up the grounds. A number of the students who worked there are members of the soccer team, said freshman Jordan Cizek, and working together helped bond them into a unit.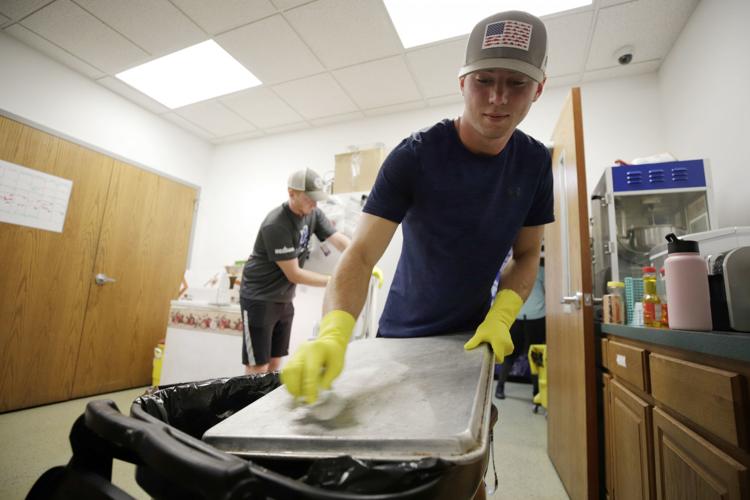 The project allowed all the students to be introduced to Dennis and the community surrounding the campus.
"We're getting a little lay of the land of Decatur because a lot of us are not from here," said Seth Goodman, who lives in Edwardsville. "We're learning about places surrounding our campus and getting involved with the community."