DECATUR — Millikin University professor Chris Cunnings taught high school science for eight years and never used flipped instruction.
"We did lectures, and we did labs," he said. "I was introduced to flipped instruction when I went to a conference of the Illinois Science Teachers Association in 2013."
He said he fell in love with the concept at that conference. Flipped instruction is when a teacher makes videos for students to watch outside of class, so by the time they come to class, they've already covered the basics on their own time. Class time can then be devoted to learning to apply that knowledge. The flipped classroom is also useful for students who miss a lesson because they can catch up by watching the videos.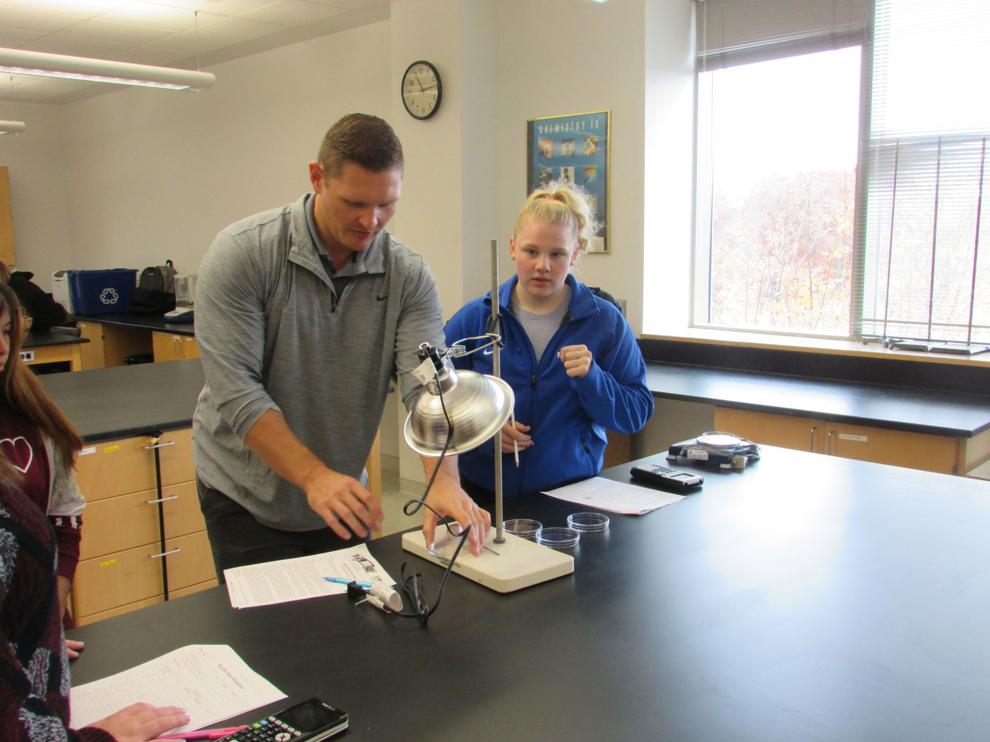 "We're trying to create elementary and early childhood teachers who aren't afraid of science," said Christie Magoulias, director of the School of Education. "It becomes more than reading. They're actually doing science and understanding science concepts. It helps them see that science as teachers is not something to be scared of."
During a recent class, the Millikin students were studying the climate and used Google Expeditions to virtually visit places, including the rain forests of Brazil, and see how deforestation is affecting the global climate. Because they'd already viewed Cunnings' video, they were able to devote their class time to discussion, asking questions, and experiments in the lab.
One reason for the emphasis on hands-on science, Magoulias said, is that science teachers are in high demand at the middle and high school levels. Even if the students choose to pursue elementary certification, science is still an important subject
"We're doing more student-centered approaches to learning," Cunnings said. "It took a long time to develop this and it takes a lot of work, but I'm glad I did it, because it makes teaching a lot more fun.
"It's not so much about a lecture. Watching them do their thing is a good time."
Lectures can be dull, said Adrianna Laskowski, a freshman, and bored students miss important information.
"He has these videos where we're still face to face, and then we come here and we have all the time to ask questions and experiment with what we're learning about," she said. "I think more activity gives everybody a more real-life perspective than just talking about it and spitting it back out on paper for an exam. It shows us that this stuff is really happening.
The students watch videos for the entire unit before they come to class and do the labs, said freshman Baylee Baxter. Their class meets once a week.
"I think that's good because we take the time out of our own, whereas in traditional classes, all the class time is spent learning regular instruction, but we come in already having the background knowledge," she said. "Then we can build from that and make it better. We can increase our knowledge and ask harder and more advanced questions.
"He takes the time and explains and we can dive deeper into it, and learn more about how we're going to teach and how we're going to develop our own science curriculum."