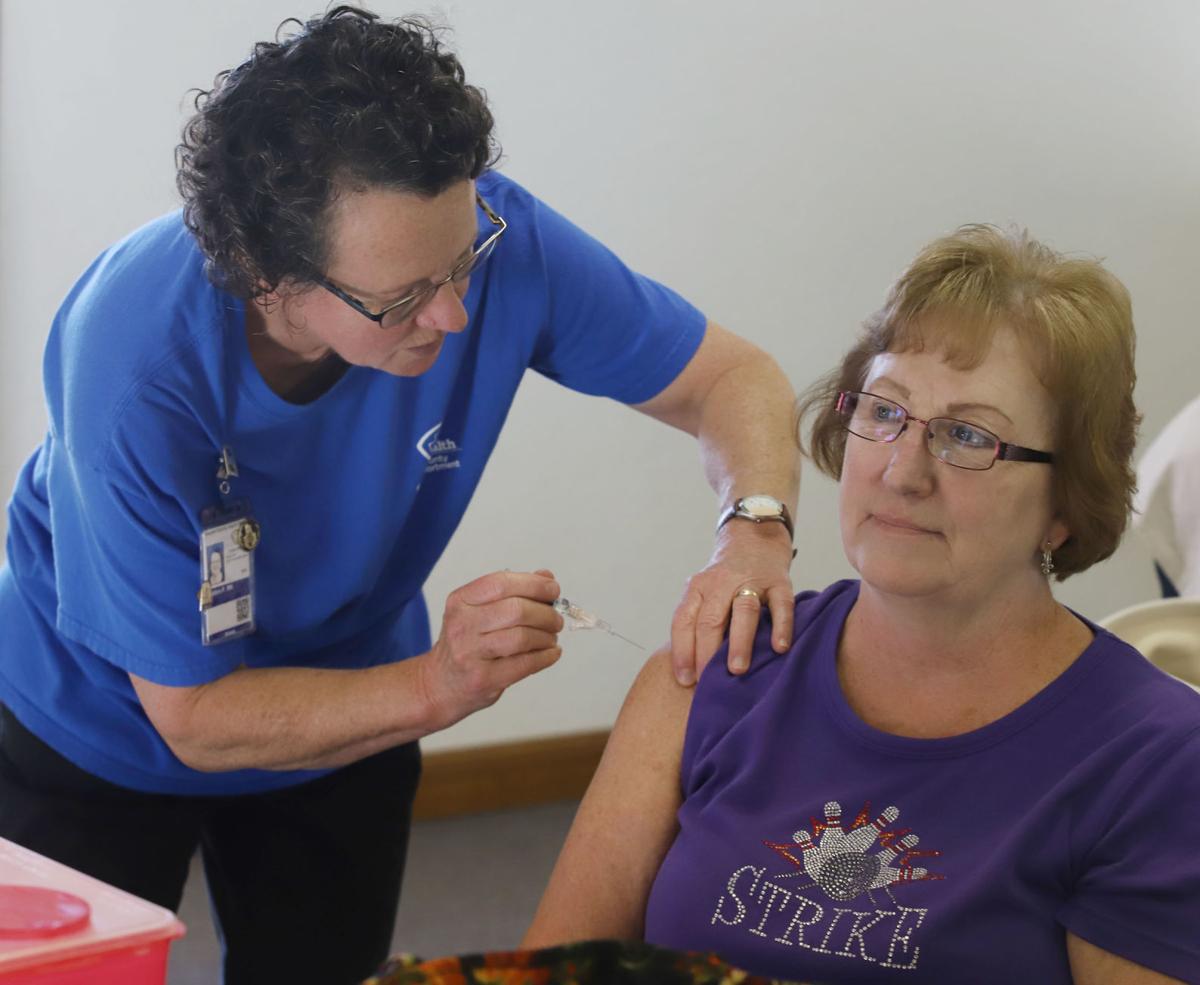 DECATUR — If you feel lousy, you have company.
Thousands of Central Illinoisans are sick with influenza, flu-like illness and strep throat, keeping kids home from school, parents home from work and health care providers busy.
"It seems like the kids are running higher fevers and it's lasting longer with a lingering cough," said Angie Wetzel, health services coordinator for Decatur Public Schools. "The numbers seem to be about the same, but they're sicker this year. It's hitting them harder this year. We've had influenza turned into pneumonia and things like that."
The Centers for Disease Control and Prevention estimated that so far this season, there have been at least 22 million flu illnesses, 210,000 hospitalizations and 12,000 deaths from flu. In Illinois, the Department of Public Health said 532 people were admitted to intensive care with flu complications this flu season as of Feb. 1. 
People of all ages are being affected, some seriously. Joey Sandhaas, a 16-year-old junior at Glenwood High School in Chatham, died Monday after first coming down with the flu, then developing pneumonia, according to a GoFundMe page for the family. 
The number of flu patients has spiked this year at both Decatur hospitals. 
Decatur Memorial Hospital said staff at the hospital, Express Care and physician offices have seen more than 700 positive test results since October. That represents an 80% increase in flu compared to the same time frame from 2019, according to Sharon Norris, affiliate vice president and chief nursing officer. 
At HSHS St. Mary's Hospital, flu numbers also have been unusually high and continuing to trend upward, said Rachel Deerwester, infection preventionist. 
You have free articles remaining.
From October 2019 to Wednesday, the hospital treated 374 patients who tested positive for flu. That's up from the prior year, when 252 flu patients were seen from October 2018 to March 2019. 
A number of area school districts also have reported an increase in occurrences. At Lutheran School Association, the last two weeks of January had an absence rate of 5%, said Principal Allison Nolen. Ten to 18 students have been out each day along with a number of adult staff. 
Central A&M officials said the worst seemed to be about three weeks ago, when a significant number of both students and staff were out sick. 
Argenta-Oreana High School reported an average absence rate of 8.7% in the last month, and about five students a day were absent from the elementary school. Still, Superintendent Damian Jones said few parents actually specify the flu when calling to report a child's illness. 
In Decatur Public Schools, Wetzel said the absence rate has been roughly 5% to 7.5% on average. Custodians are working hard to keep the facilities clean, using an ionizing solution to kill germs, she said. The district also sent letters to parents encouraging them to keep their children home while they are sick. 
"They need a couple of extra days to get over it," Wetzel said. "It's hitting the adults (teachers and staff) as well.
"It's just not a very good flu season this year for sure."
FROM THE ARCHIVES: Recognize these photos of Decatur High School?
Contact Valerie Wells at (217) 421-7982. Follow her on Twitter: @modgirlreporter