DECATUR — Millikin University seeks to make global citizens of all its students, no matter their major, which is how Lauren Villareal, whose major is stage management, ended up in Gender and Politics with professor Laura Dean.
"I needed a political science class," said Villareal. "We talk about women in politics, and we talk about women in the world and how different people have been affected by just being a woman and how that has different implications on things."
Villareal chose this class, she said, because she's passionate about issues and organizations such Planned Parenthood, which provides reproductive health care. It seemed a good fit for her interests.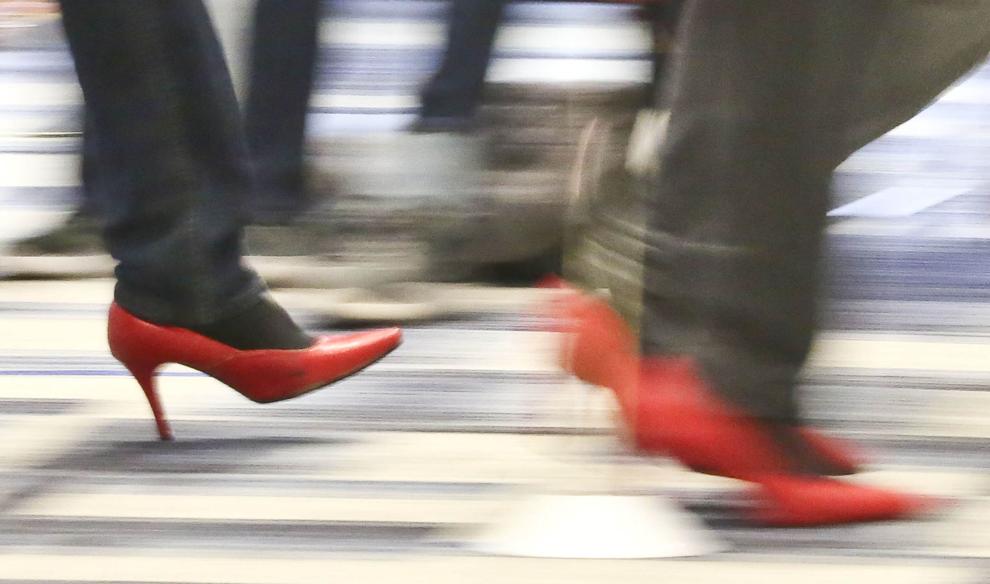 "We try to just talk about gender issues that we have in society and relate them to Millikin's campus and our Decatur community," said Caleb Williams, a senior. "She breaks it into sections like education and politics and how women are perceived in the media. We talk about women in other countries as well. One of our goals was to plan an event that would bring awareness."
The Springfield center provided the student group with red high-heeled pumps in a variety of sizes, and the students laid out a course in the third floor of the University Commons. People could wear the pumps, or not, as they chose, and walk around the course 14 times to equal a mile. Statistics on sexual assault, with emphasis on intimate partner violence, were posted around the course to remind participants of the reason they were there.
A table mid-course included a rack of T-shirts decorated by survivors of assault, and small paper cutouts in the shape of T-shirts for walk participants to use to write their own thoughts on for display, said senior Jalisa Sierra.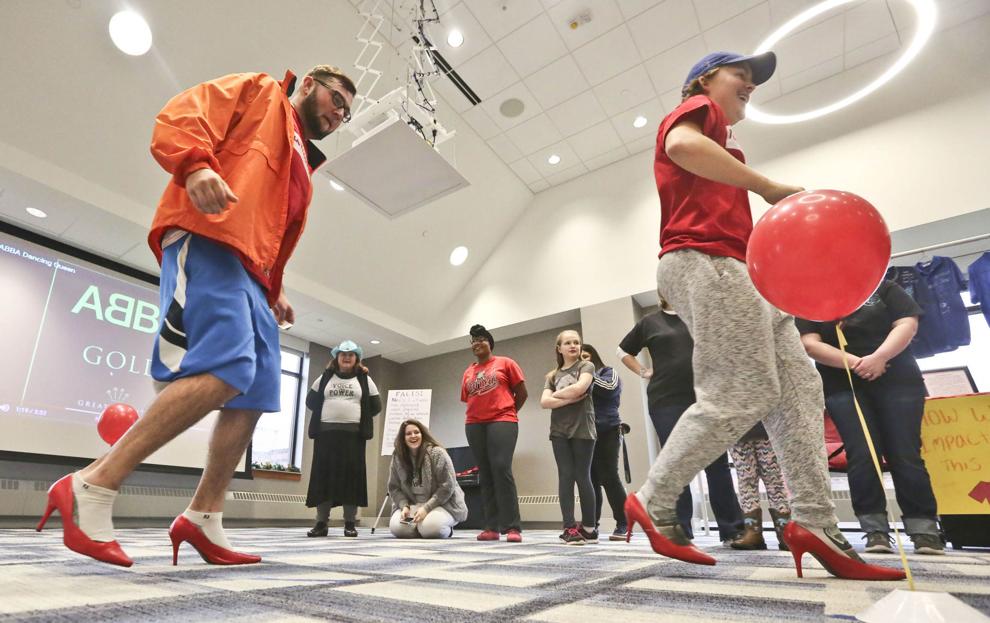 Growing Strong last attempted a Walk in Her Shoes event three years ago, Dean said, and had been anxious to try again. So when the Millikin students approached the organization to ask about working together, this event was a good fit for them.
Talking about things like domestic abuse and violence can be intense, Villareal said, but the only way to deal with those kinds of issues is to talk about them openly. The event was a fun way to get the conversation started.
"We actually had a really good class discussion (about the high heels)," Williams said. "The heels were because we know it's hard to walk in heels, and we just wanted to have men, especially, get the realization that it isn't an easy thing to be a woman in society, so it's just a little challenge, a little adversity for them."
Students take the class, Dean said, partly because of the international component.
"We've been talking about gender and race violence around the world and in the United States," she said. "It's always good to know about gender-based violence, so the track has a bunch of statistics about assault on college campuses."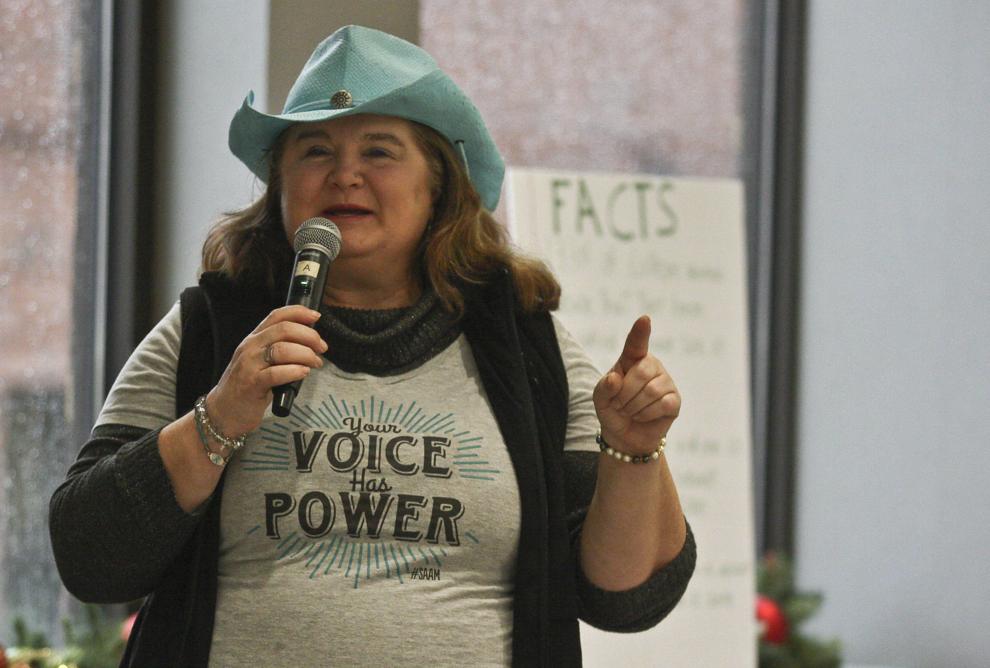 Dean said the 18-to-24 college-age demographic is the mostly likely to be assaulted and should be ready to respond to this and other issues when they leave school.
"I want them to learn how to organize events, and work together in teams, because that's something they'll have to be doing when they graduate," Dean said. "Working together, and organizing and putting on an event, and doing a social justice issue, too, I think is important because we want our students to be citizens in a global environment."
Contact Valerie Wells at (217) 421-7982. Follow her on Twitter: @modgirlreporter