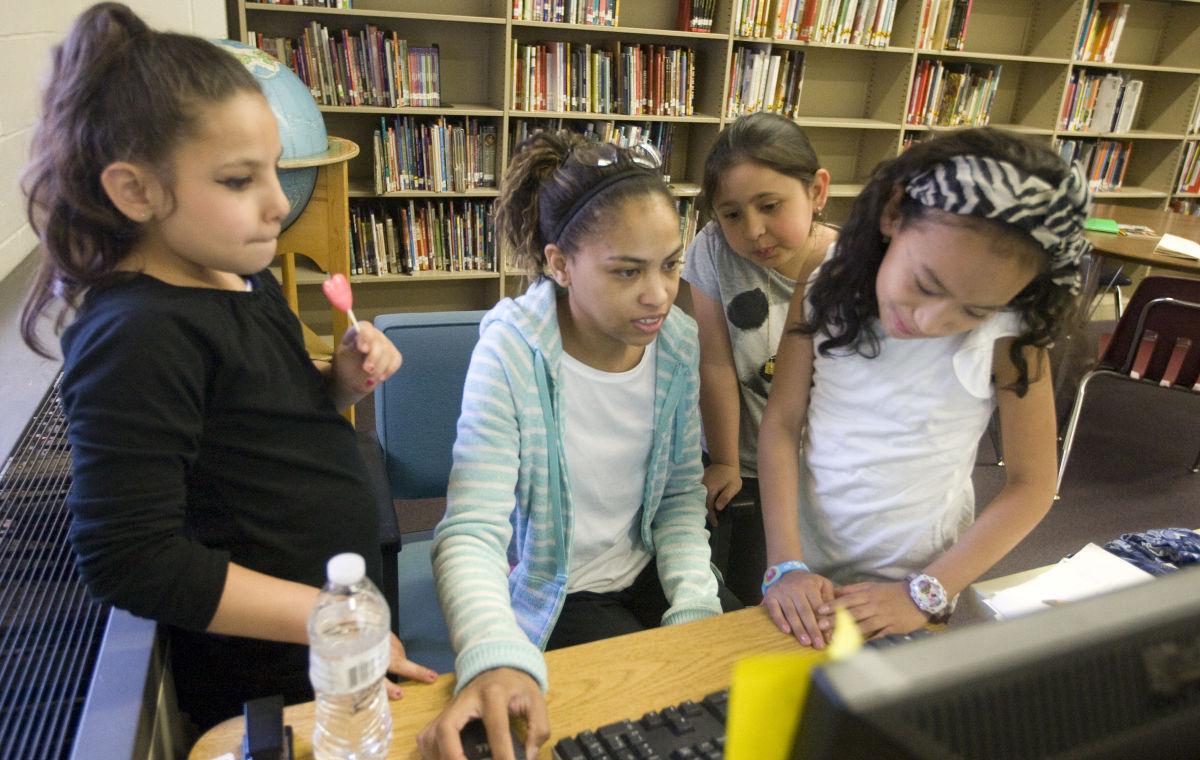 DECATUR – Girls who want to learn more about technology and make some new friends are invited to attend two information meetings for a Girls Who Code club forming at the Decatur Public Library.
The meetings are planned 6-7 p.m. Wednesday, Jan. 10, and 2-3 p.m. Saturday, Jan. 13, in the Madden Auditorium at the library. Plans are to have three clubs of 12 girls each, meeting once a week, 3:30 to 5 p.m. Mondays, Wednesdays or Saturday. There is no cost to the girls or their families.
"Girls Who Code is a national organization with one focus, and that's dedicated to closing the gender gap in technology," said Juanita Morris, who is coordinating the effort. "There are clubs all over the country and I wanted to bring one to Macon County."
The club's purpose is threefold, she said: To create a sisterhood among the girls, ages 9 through high school; to develop coding and technology skills in those girls; and to help the girls make an impact on the community through a project they will design themselves.
"Part of what they'll do is pick a project, something near and dear to their hearts," Morris said. "Build a website, create an app, whatever the girls deem appropriate."
The club is not necessarily just for girls who want to become coders, she said. It's to expose them to technology. Her own daughter is 10, and used to be very interested in technology, but has begun to shy away from it as she's grown older, as often happens with girls, Morris said. She hopes the club will prevent girls from losing interest in science, technology, engineering and math (STEM).
Costs will be covered through fundraising, Morris said.
"I'm working with the Mamie D. Hayes Educational Foundation," she said. "We'll get donations or corporate sponsors to defray the cost. We think the entire program, plus a huge shebang at the end, will be $8,000 to $10,000."
Morris is a native of Decatur and has been away for 25 years, moving back to her hometown a year ago. With a bachelor's degree in math and statistics, coding is a natural interest for her, and the Girls Who Code clubs will be open to girls from any school in Macon County.
A Girls Who Code club at French Academy sparked so much interest in coding that the staff decided to offer coding from kindergarten on up, said Kamie Meador, instructional technology coach. French is a STEM school.
"Now it's going to be embedded into the curriculum," Meador said. "We feel strongly about putting girls in engineering and coding, but (the club was) only offering it to a small handful (of girls), and the boys wanted to be part of it, too."
Coding has already shown some success at French, when students programmed a Christmas light display for the front of the school. The school also has a FIRST Lego League robotics group, and has held Hour of Code Workshops.
"Being a STEM school, we want coding and technology to be a part of that," Meador said.